There's something about Christmas and parties that really makes me think of one thing.
Trifle.
My mum makes the best trifle ever and my nan made great trifle too.
A couple of months ago, I bought a pair of boots from Next. They didn't fit so. In what can only be described as the story of my life at the moment, I exchanged the boots for a beautiful trifle bowl.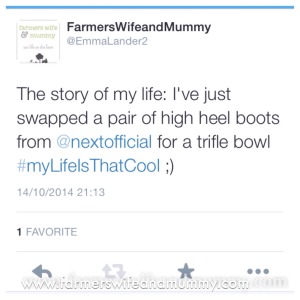 I love it and have been staring lovingly at it for a while.
This weekend, I decided it was time the bowl was christened with a trifle. So, not wanting to totally disregard my trifle roots, I made a retro version. Just like mama makes.
If you are expecting exotic, highbrow food then I am afraid this is not it. It is however yummy and pure comfort food. Perfect for cold evenings and family get togethers.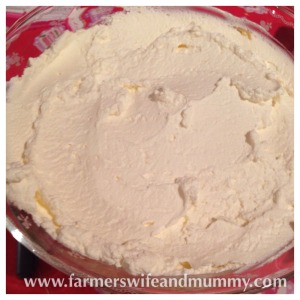 This is what you will need.
A tin of fruit cocktail.
Jelly
Milk 1 pint
Custard powder
Whipping cream
Cake. You can get trifle sponges in the supermarket and this is what my mum uses but I used Sainsburys basics tea loaf. It is only £1.05 for a massive cake and we like it.
Lay slices of cake on the bottom of the trifle bowl and pour the fruit cocktail with juice over it.
Make the jelly according to the packet instructions and pour over the fruit and cake mixture.
Allow to cool for a few minutes before refrigerating.
While the jelly cools, bring a pint of milk to the boil and add a good few teaspoons of custard powder to a small bowl and stir in some of the warming milk. Make up as the packet says but add a more as you really need the custard to be very thick.
Cover the custard with foil in the pan and allow to cool for two hours or over night.
When ready to make up, whip the cream and spread the cool, thick custard over the set jelly. Then spread the cream over that.
Now, in the 80's my mum used to put hundreds and thousands on the top but lately she just leaves it plain, so I did.
You can however top it with anything-grated chocolate, fruit, almonds, anything.
It went down a treat at the farm. Even Boo licked the bowl when it was empty. So not only did I get a great swap for my boots but I felt like I had a dry run for Christmas.