We have recently been putting the Playmobil Farm with Small Animals to the test and my farm-loving family has absolutely loved it.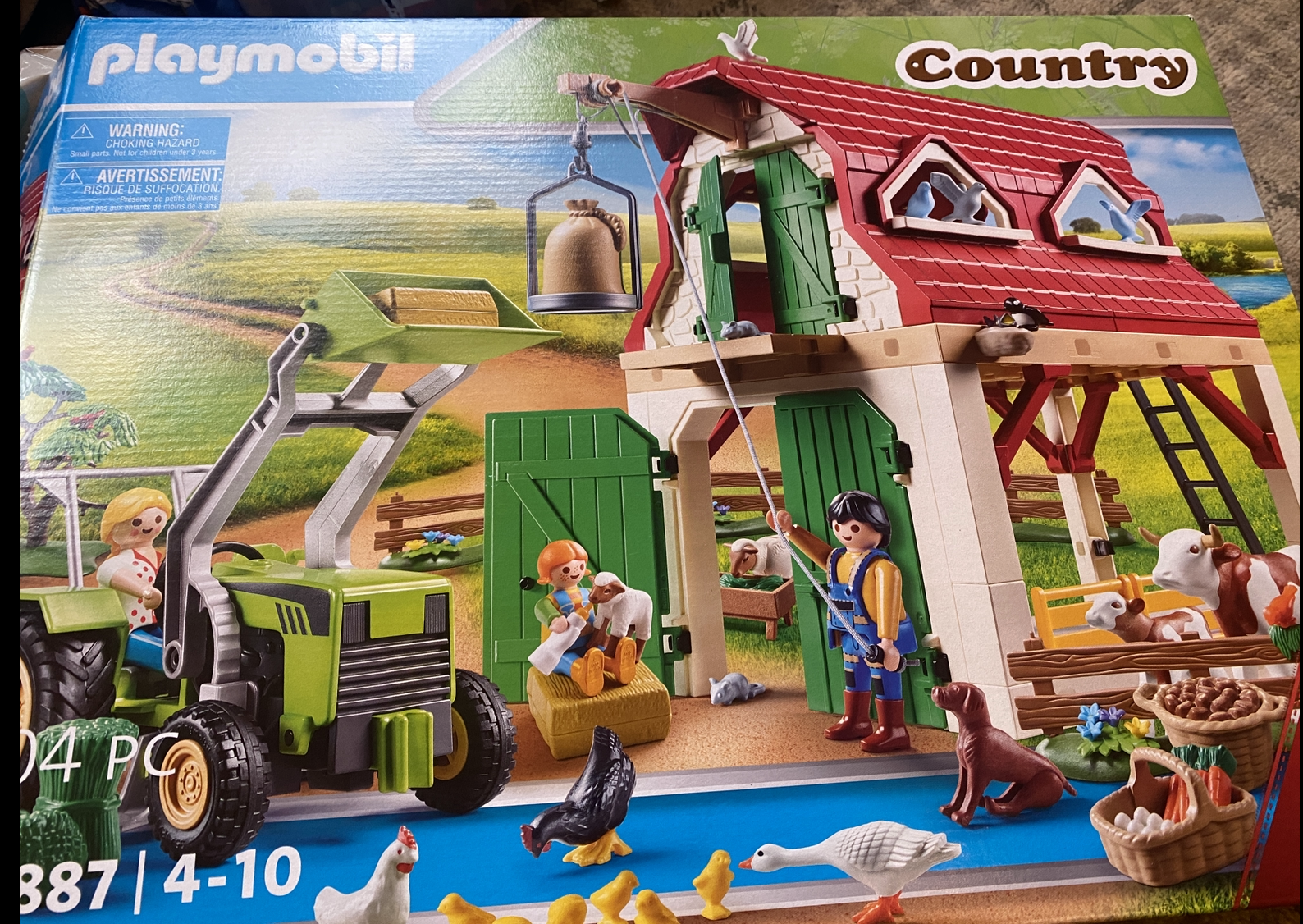 In the box, was a barn which was fairly easy to put together and a lot of accessories.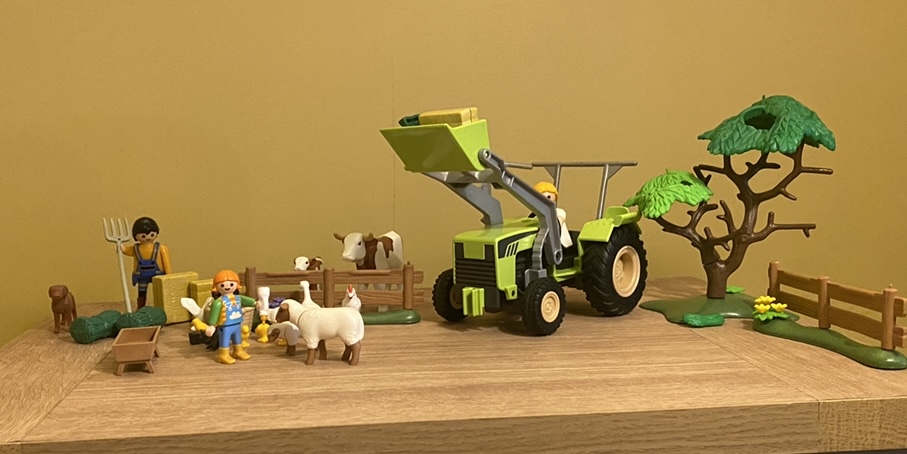 There was: Figures: 1 farmer, 1 farmer's wife, 1 girl; animals: 6 birds, 1 bird in nest, 2 geese, 6 chicks, 2 mice, 4 pigeons, 2 chickens, 1 dog, 1 sheep, 1 lamb, 1 cow, 1 calf; Accessories: 1 farm building, 1 tractor, 2 feeding troughs, 1 potato basket, 2 feeding tufts, 4 grass tufts, 3 hay.
The attention to detail with the dove on the roof and the birds on the window sill were perfect and the children really loved the little mice who were hoovering up all the fallen grain.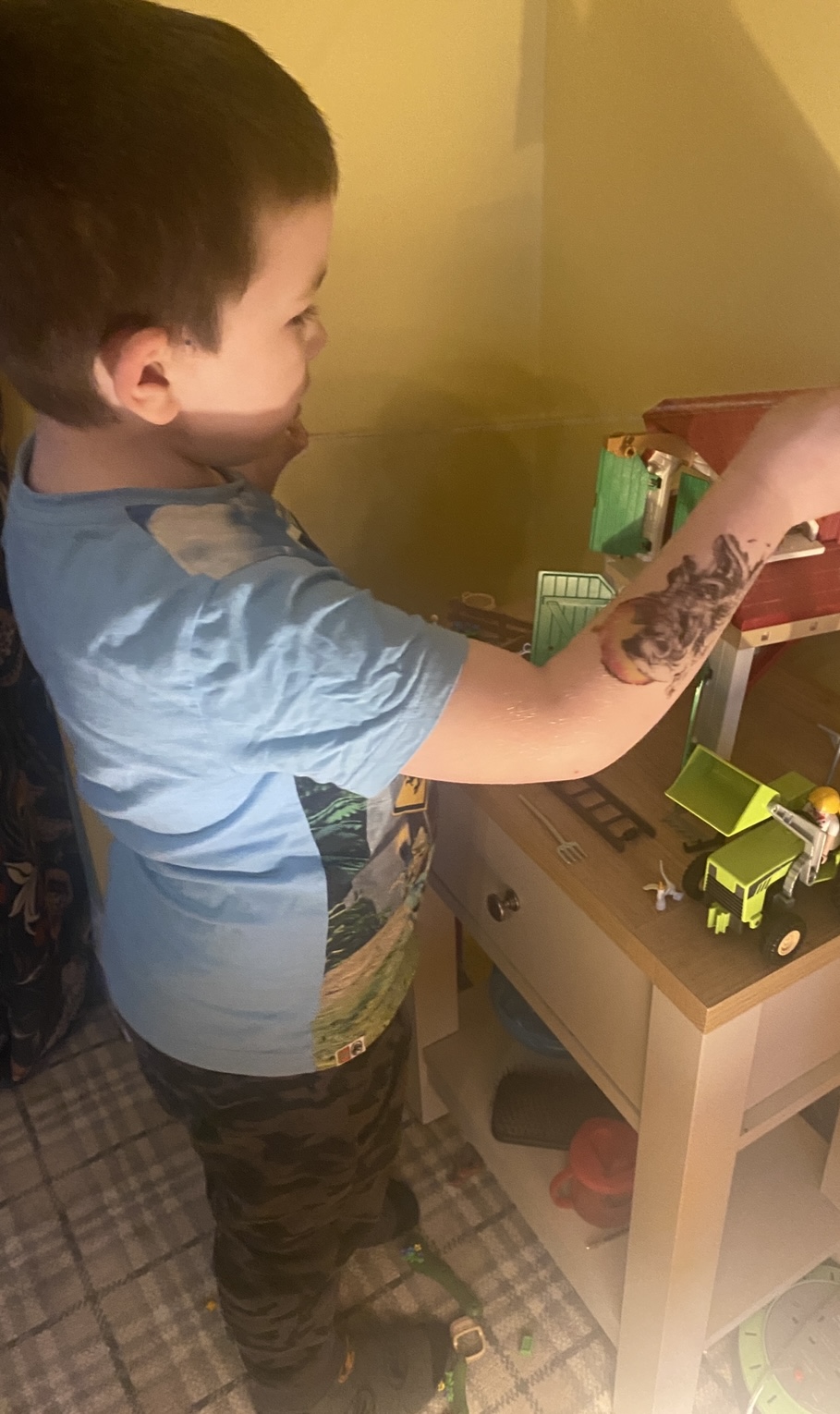 A real working pully system has proved very popular for lifting the heaving sacks of grain into the loft.
I'm not going to lie, the geese are a bit unruly and have attacked the children figures a fair few times.
The tractor is really cute and robust enough for rough little hands.
Carpet farming is serious business and if it's not realistic, little farm children will spot any mistakes at 50 paces. I can report though that everything in the Playmobil Small Farm with Animals is as true to life as working farm.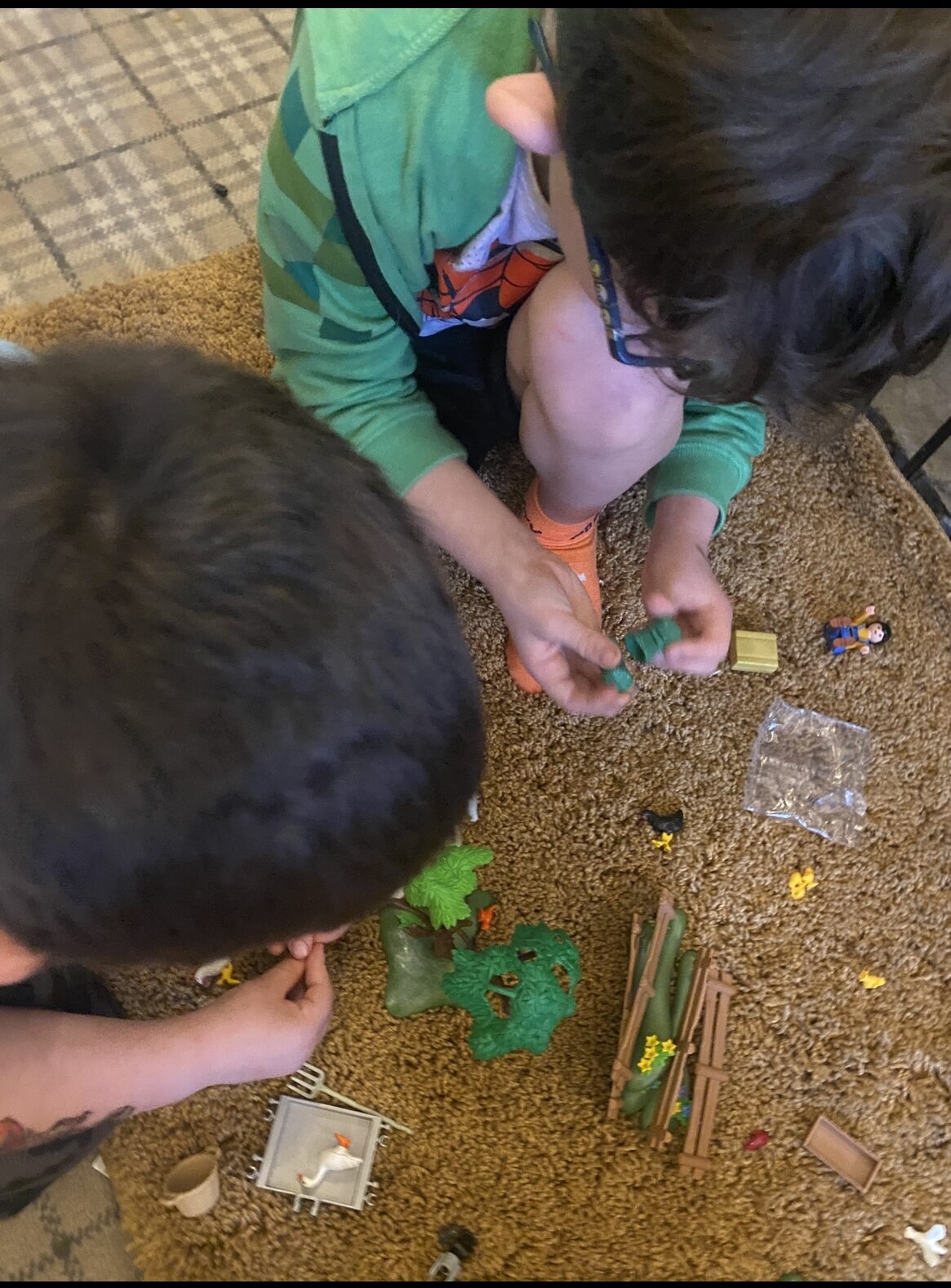 The boys enjoyed putting the little bits together and went off searching for their older Playmobil animals to add to the new ones.
The only downside is my side table in the living room is now the permanent home of the barn and all of the accessories so mood lighting is no longer available because they've put the lamp on the floor.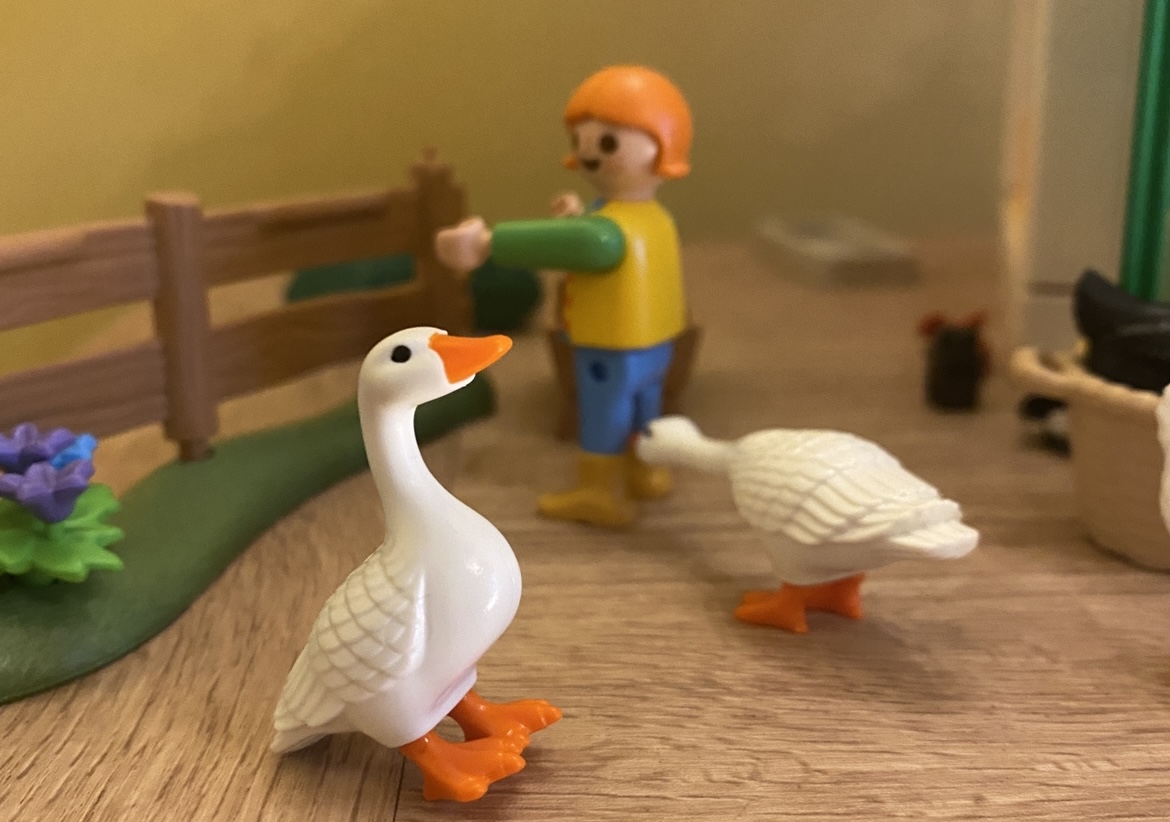 They have had hours of play with the set and I know they will just keep going back to it.
Playmobil Small Farm with Animals
Product No.: 70887
RRP £49.99.
Dimensions building: 18 x 28 x 27cm (LxDxH) Dimensions tractor: 26 x 10 x 10cm (LxDxH)
Recommended for ages 4+
We were gifted this item for the purpose of this review but all opinions are my own.