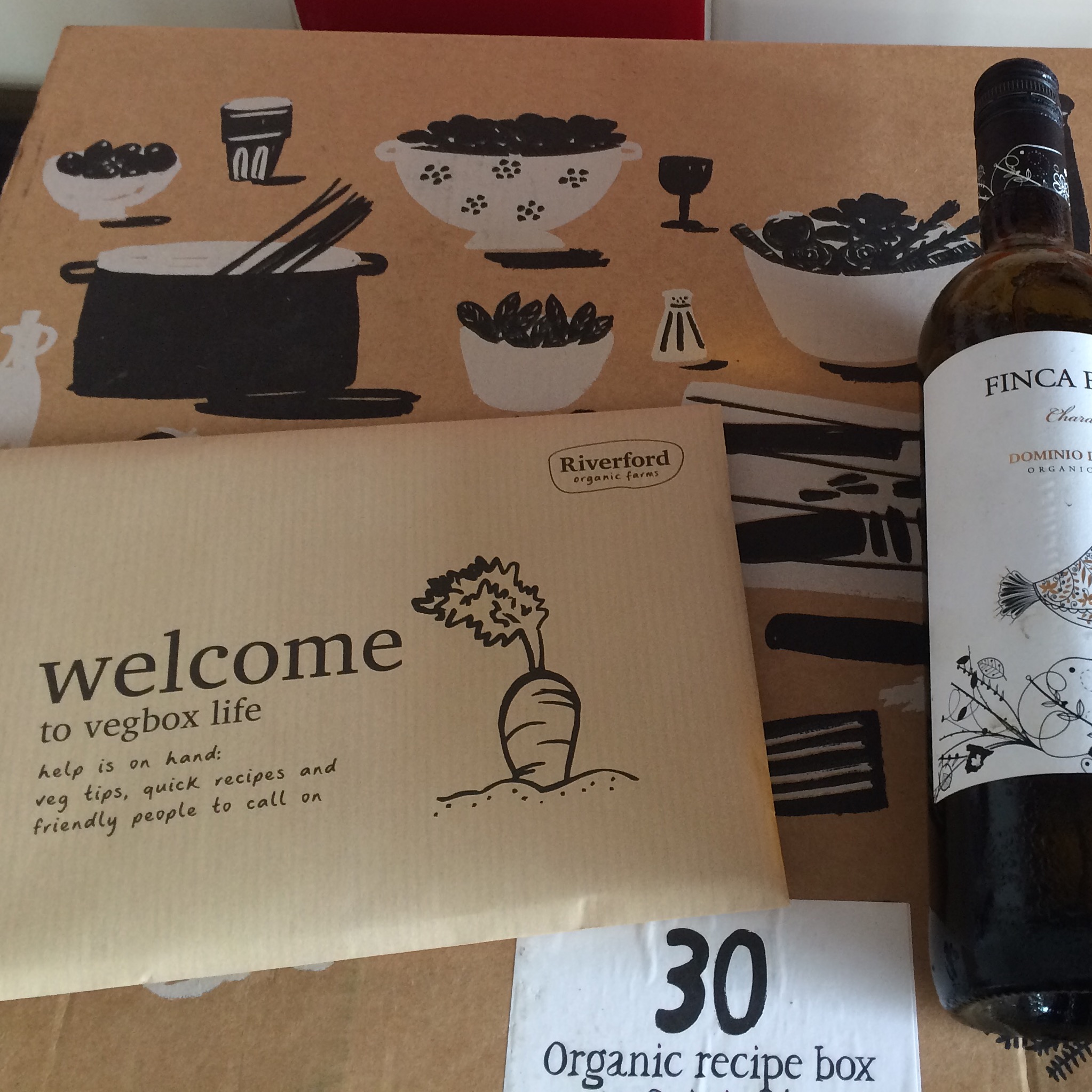 Like most people who cook dinner every night, I can get stuck in a rut. Some weeks we eat the same things as we did the week before. Sometimes I forget what I've cooked that week and we eat the same meal in the same week.
When you're busy and stressed, meal planning doesn't seem high on your list of priorities but we all need a change from time-to-time and last week we got one.
We were asked to try a recipe box from Riverford.
If you haven't heard of them before, The Riverford box scheme began when Guy Watson started delivering vegetables locally to 30 friends in Devon. They now deliver around 47,000 boxes a week to homes around the UK from our regional farms.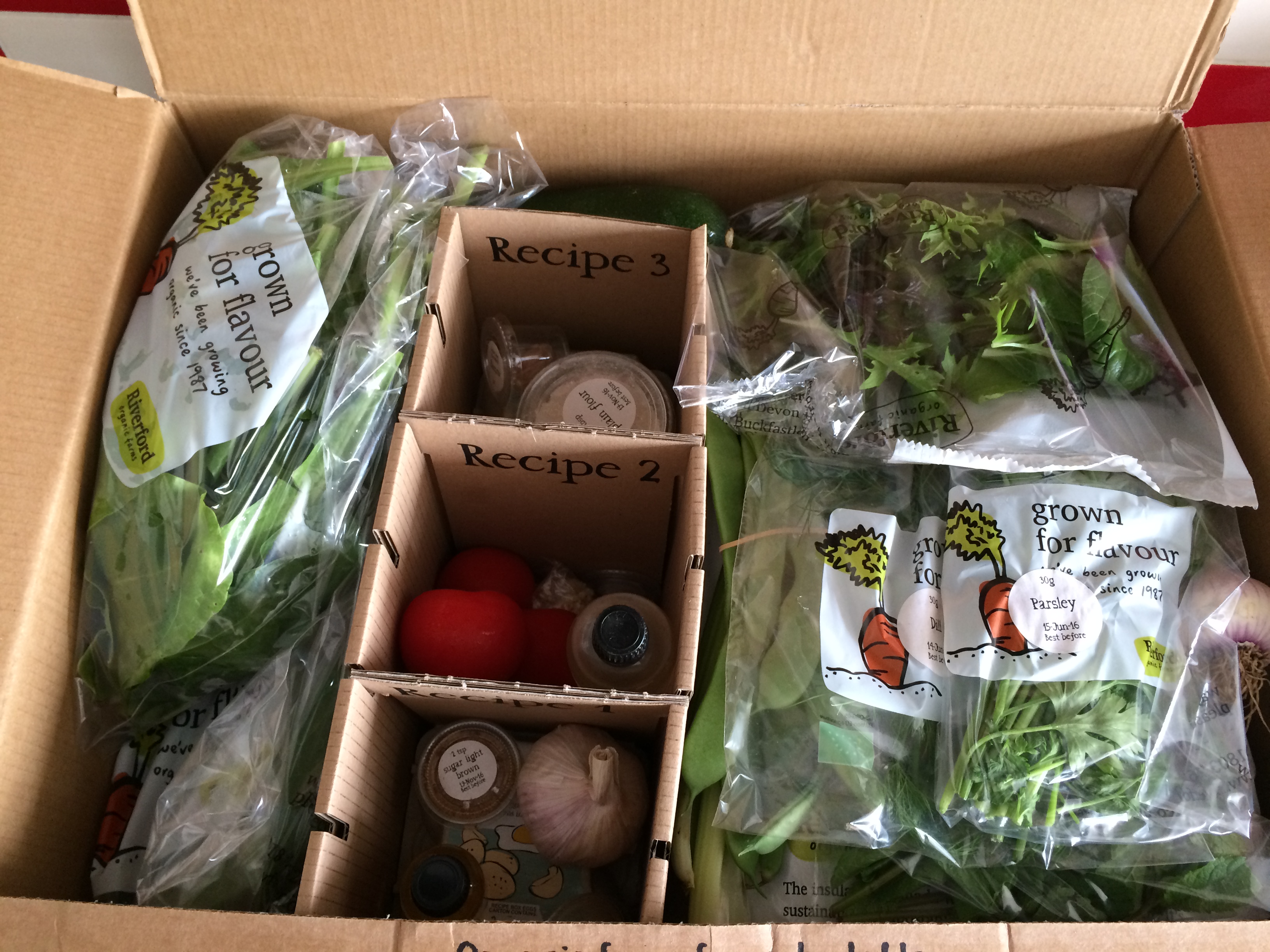 You can type in your postcode on the website and find out where your nearest Riverford farm is and even see photos of the people who grow the food. It really is the face of farming and it is right up my street.
Your Riverford journey doesn't just start with your box though. Craig, my delivery driver was so lovely and told me to contact his wife Fiona if I had any questions or problems.
Wool packs in the box keep the food fresh and cold (perfect for a sheep farming family), everything about the Riverford experience made me enthusiastic and, at this point, I hadn't even tried the food.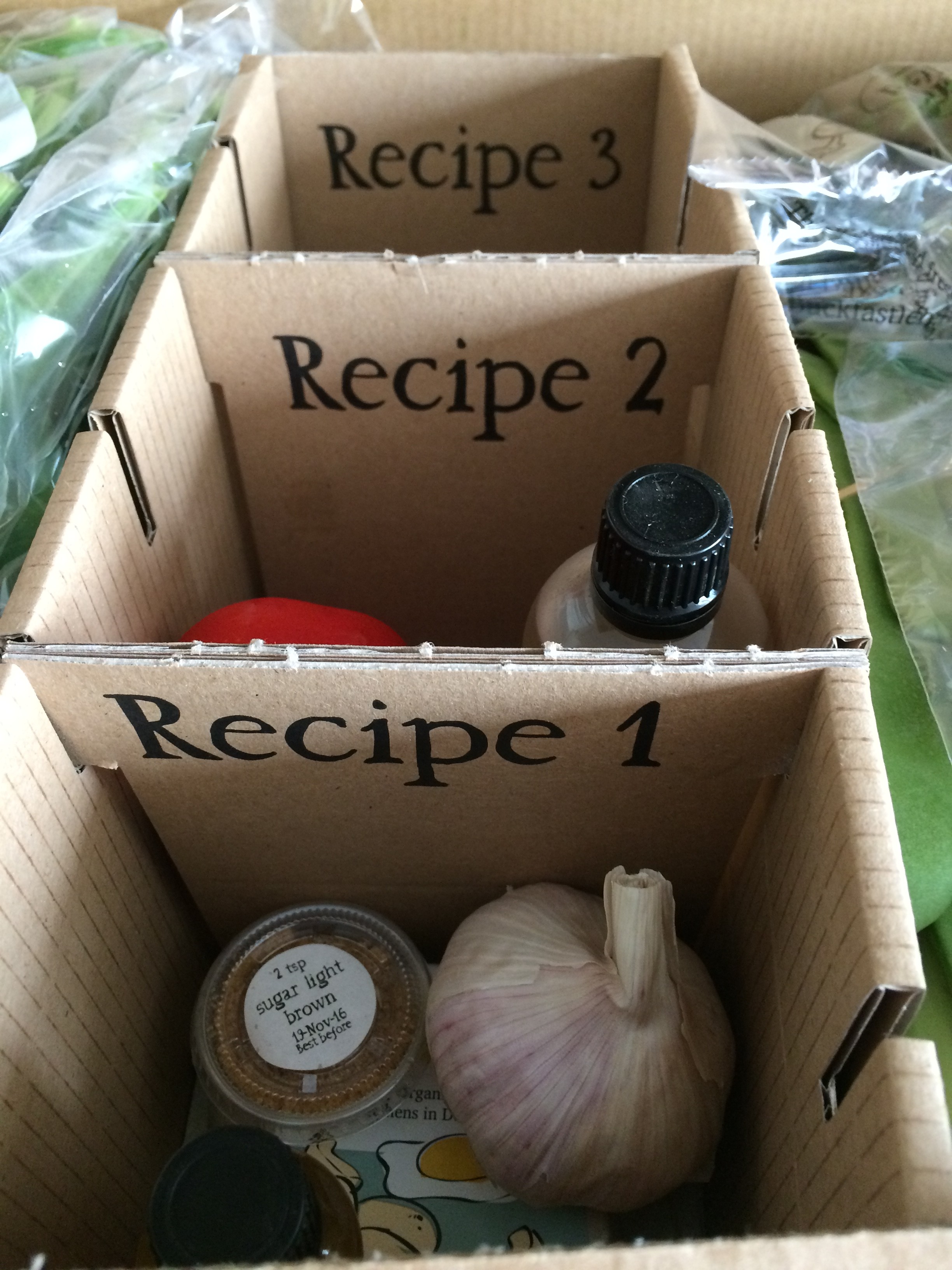 Due to the nature of farming and the recipe boxes, you are unlikely to receive the same box twice.
I choose the meat box (there are vegetarian, quick and vegetable boxes available too) and these are the meals we were sent: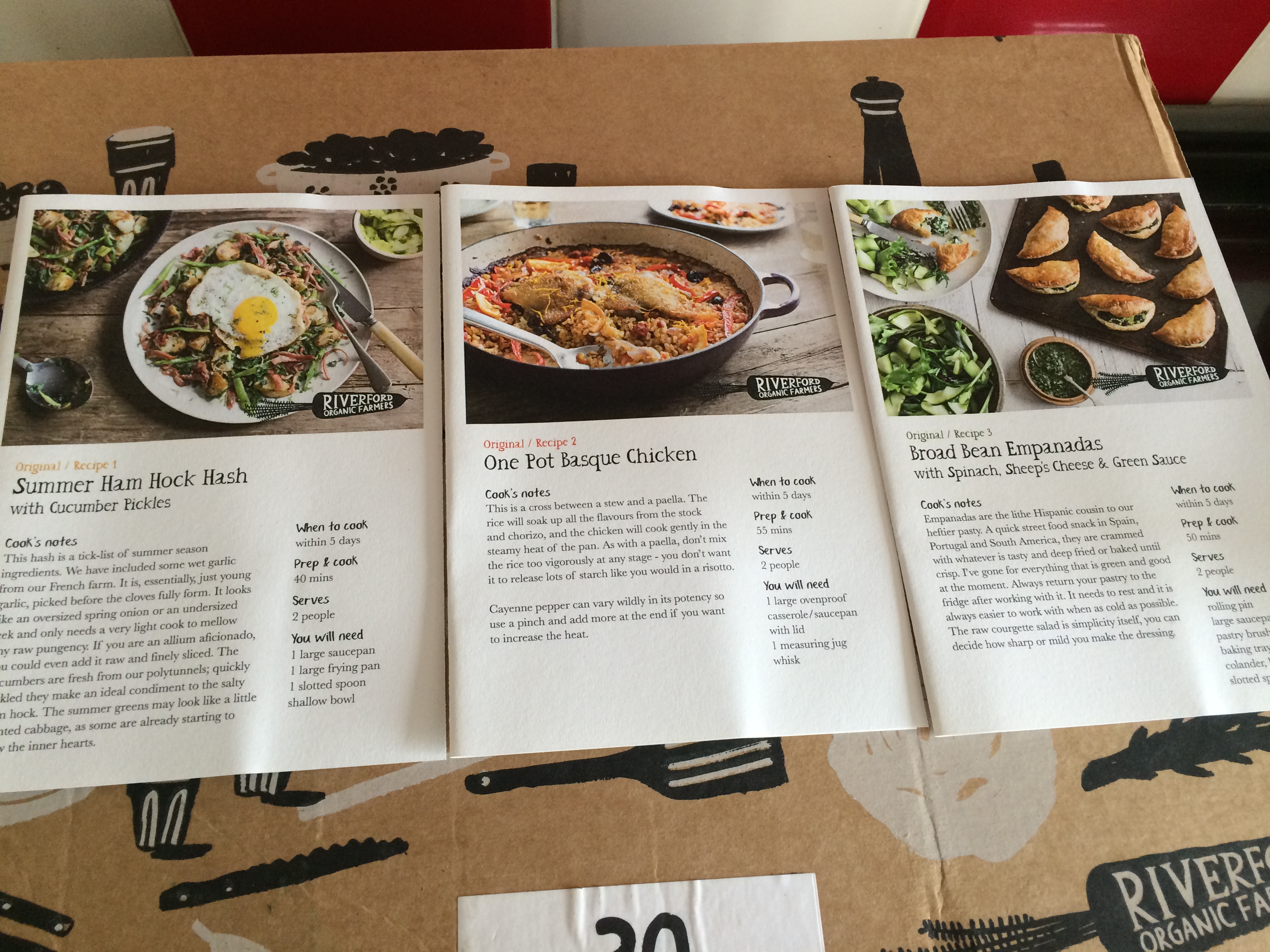 Summer ham hock with cucumber pickles;
One pot Basque chicken and
Broad bean empanadas.
You receive the ingredients and recipe cards and you are set to go.
The cards themselves are set out in really easy-to-follow steps. I left them on the side in the kitchen so I could glance at the, throughout the day. Hubster liked this because he enjoyed knowing what he would be eating for dinner that night.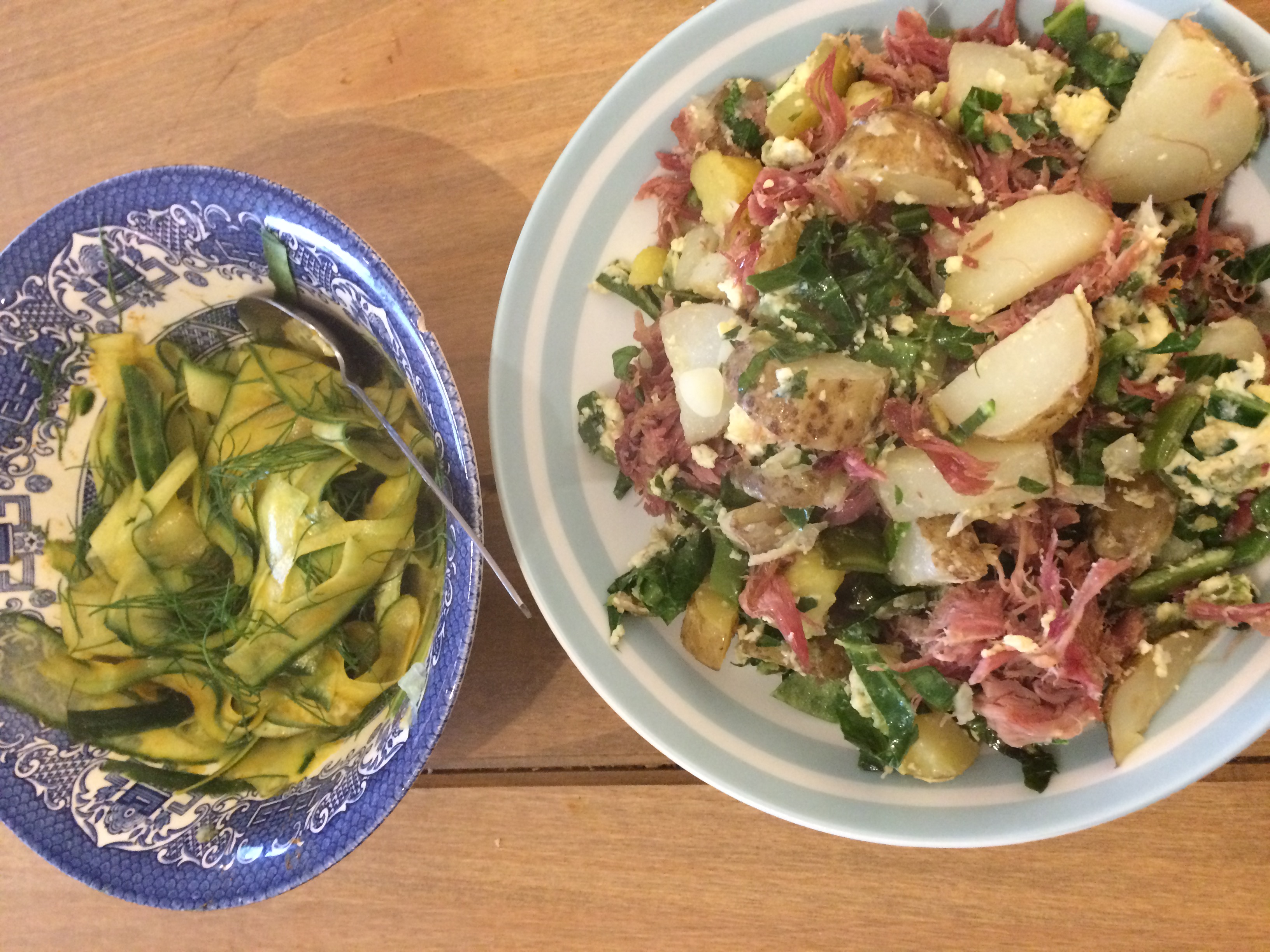 The first night, the ham hock was delicious. I am a big fan of bubble and squeak and it really reminded me of this. The crown for the most amazing thing I have ever tasted however, goes to the cucumber pickle. Oh. My. Days.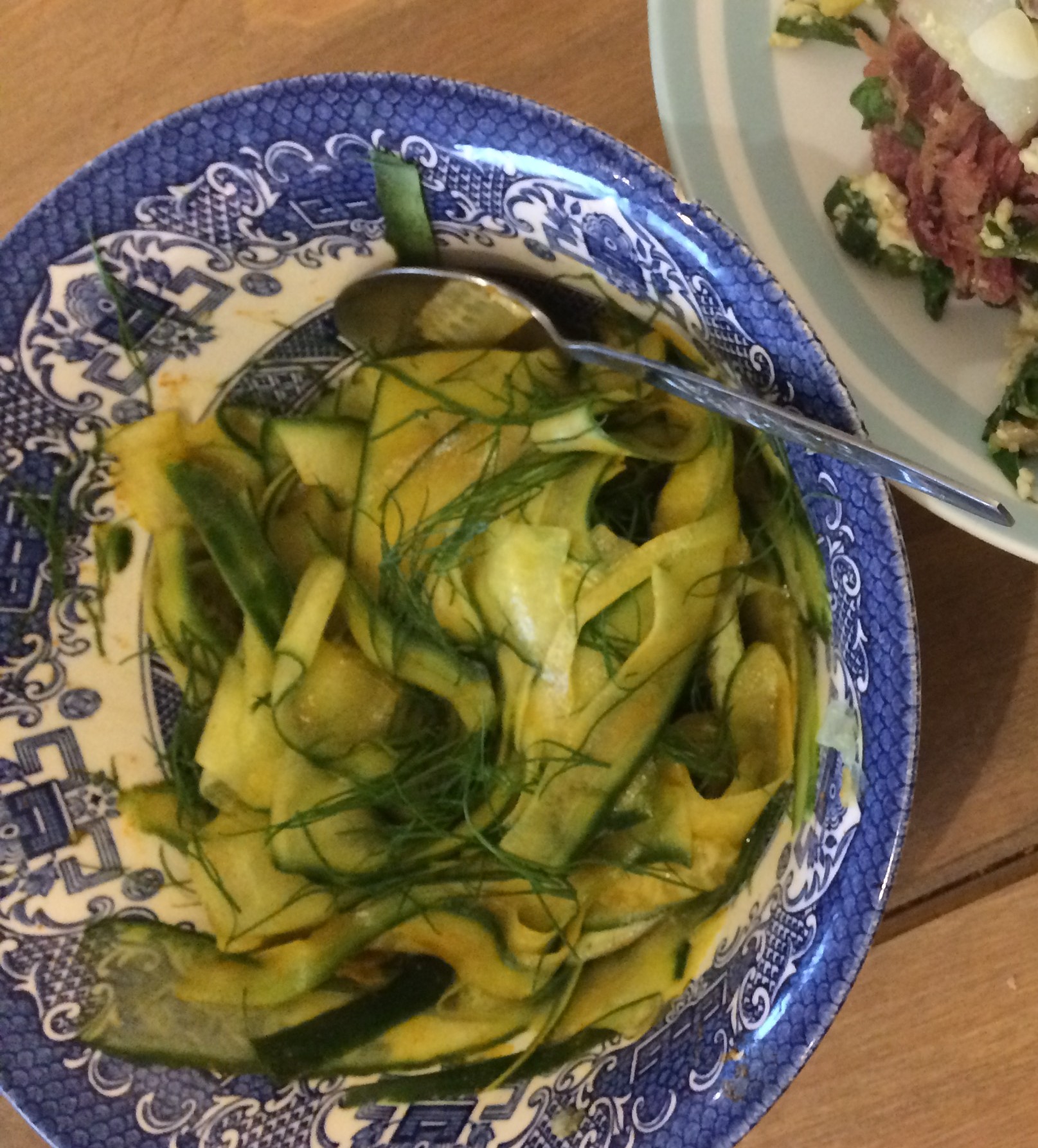 I have never tasted anything so simple yet so amazing. I was especially enamoured with the fresh dill and at least I know cider vinegar can be used for other reasons than a chicken wormer. It took minutes to make but, since trying it that first time, I must have made it at least once a week since.
One pot Basque Chicken. I am a big fan of Spanish food and, as with all Riverford recipes, everything is provided-even down to the saffron.
As the Original recipe box is for two people, and we tend to eat together as a family of four, I added more chicken to the recipe than was provided, to feed everyone.
It included chorizo which is always a winner here and everyone cleared their plates. The oranges were my particular favourite addition to this dish. Nothing says Spain to me than juicy oranges.
Our favourite night by far though was the Broad bean empanadas night. They were delicious.
I added to the night with olives, manchego cheese, bread and a Spanish Omlette so we had our own, Riverford-style tapas night-notice I made the cucumber pickle again-yum.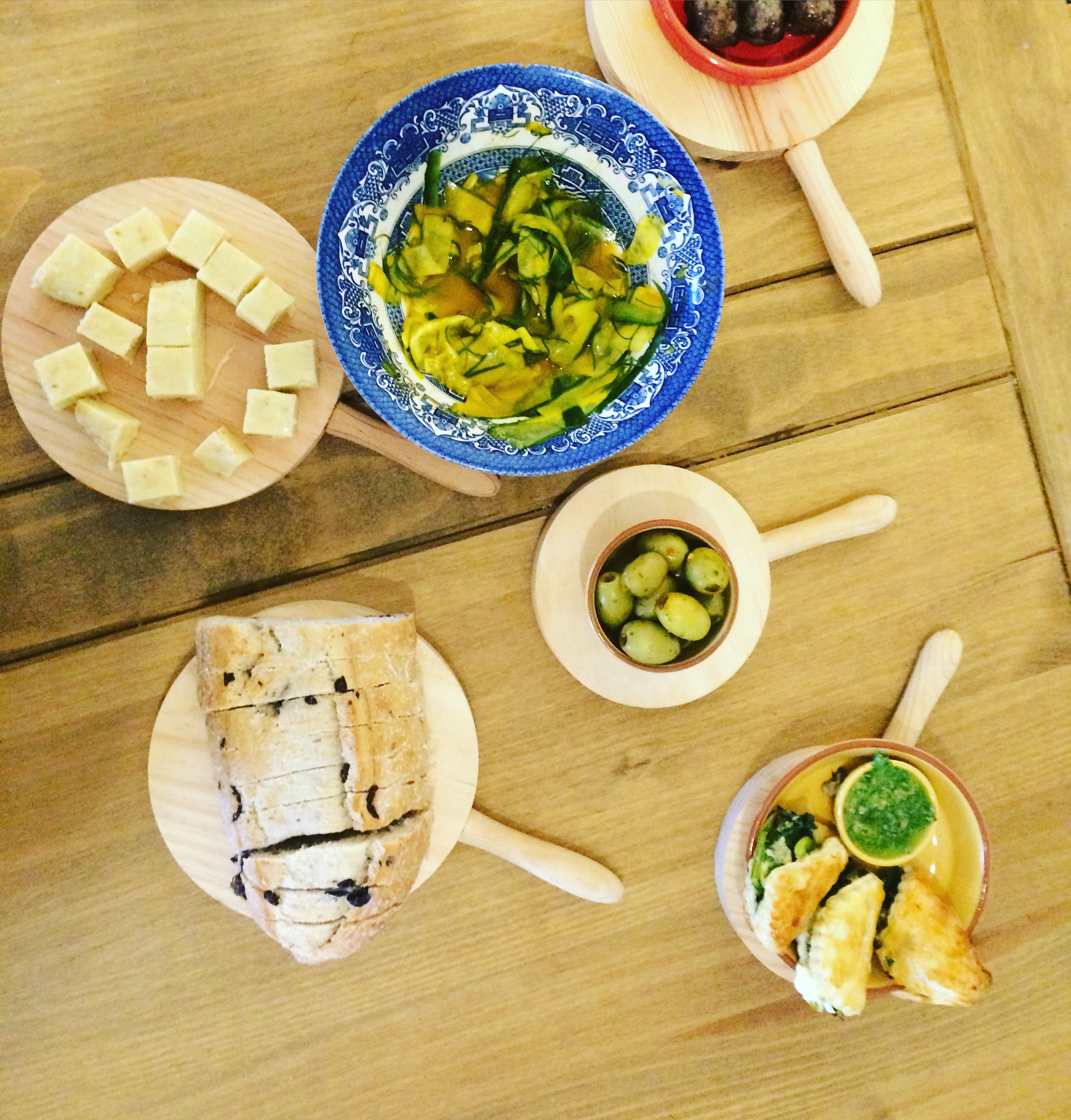 I have never made empanadas before but they were really easy to make-the puff pastry was even sent in the box.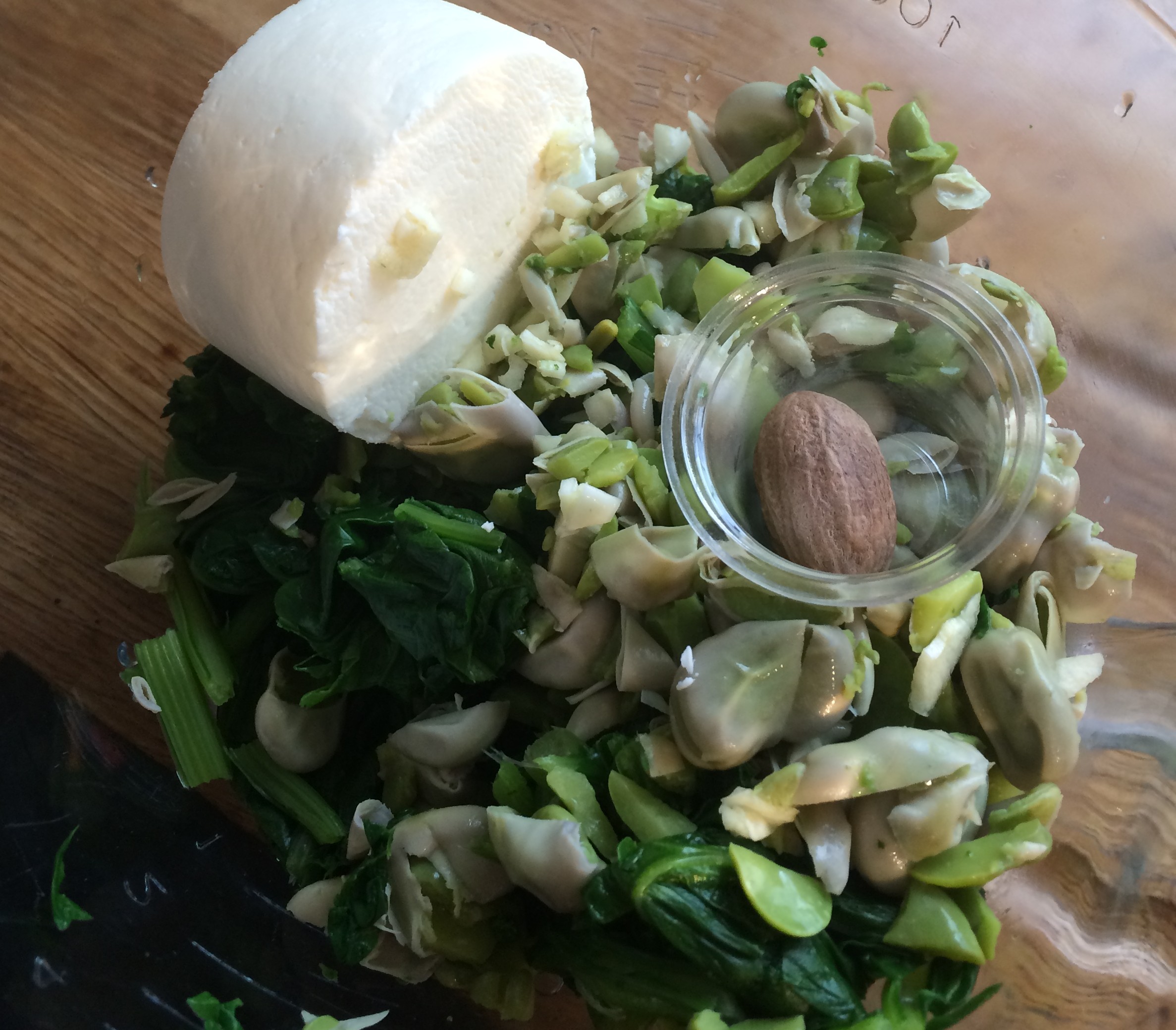 The recipe boxes are great if, like me, you sometimes get stuck in a rut of cooking the same things for dinner each night.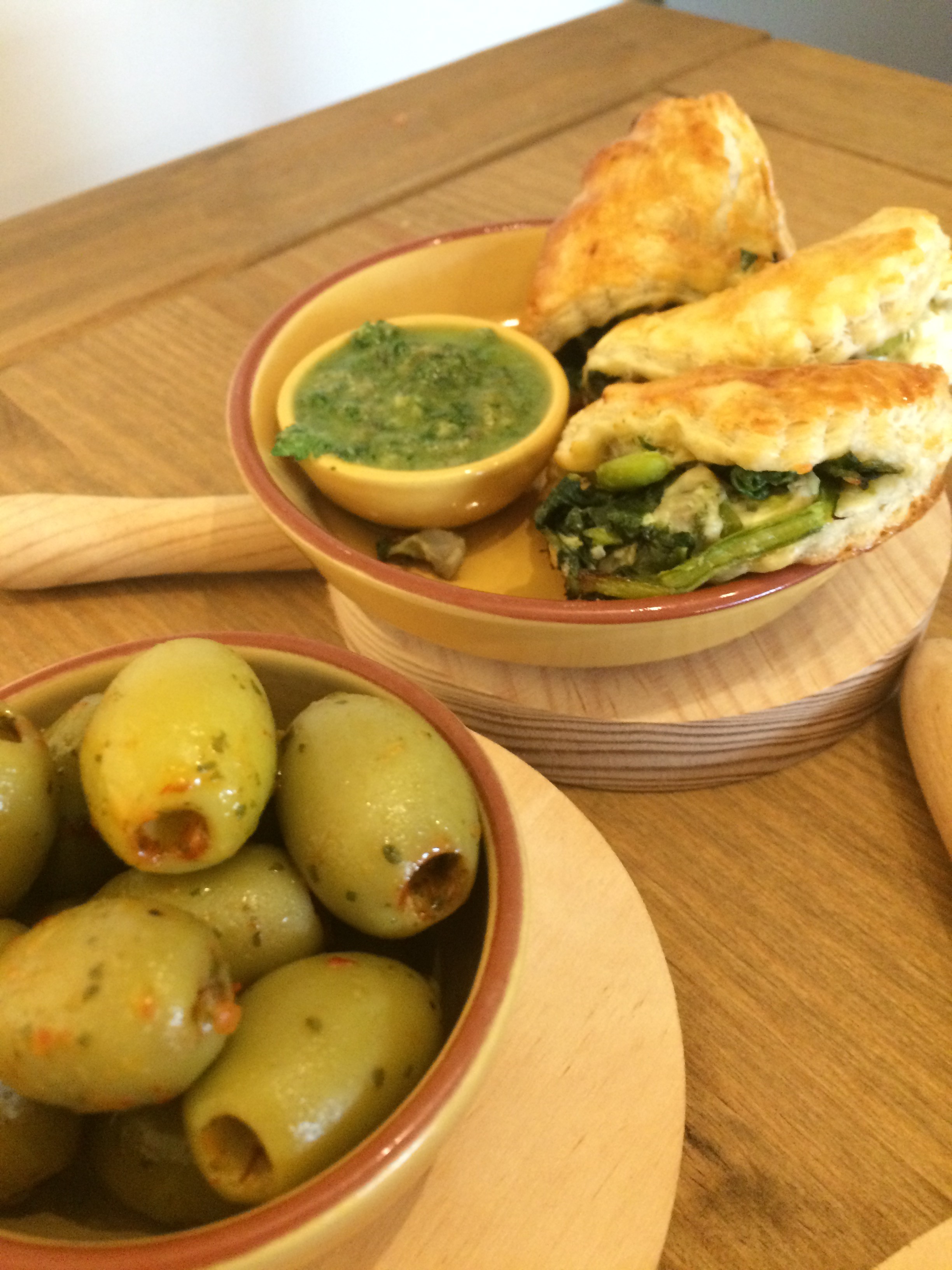 Recipe boxes start at £24.95. You can also buy veg boxes and, wait for it-wine. I know. That excited me.
The instructions in the box say the produce lasts for five days. We tested this out by having a break between days one and two and the veg still looked fresh and perfect.
Riverford tick so many boxes (pardon the pun).
They are:
Healthy
Filling
Large portions
Suitable for the whole family
There is no waste
Value for money
Organic
Hassle free
Delivered to your door.
The only drawback I found? Lamenting the end of our three day experiment. I was left with plenty of ideas but I had to go out and plan the ingredients for our meals.
What a good excuse to order another Riverford Box.
For more information on the Riverford Recipe Boxes and their other produce, visit:
*We were sent our Riverford Box for the purpose of this review but all opinions are my own.