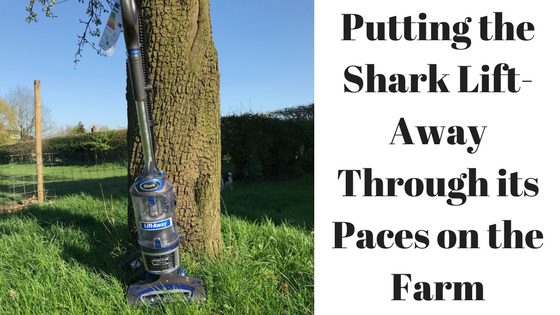 Farm life can be lovely but it can also be messy and it is not uncommon to find straw in places you wouldn't expect-like bedrooms.
Such farm debris demands a vacuum cleaner that can cope with such activity, as well as animals, three children and normal family life.
Since living at the farm, I have gone through my fair share of vacuum cleaners. I have had one of the ones that everyone seems to want and it did not last very long here at all.
My favourite vacuum of the last seven years was the Shark Rocket. It was the only one that has stood the test of time and is still going.
When it was time to choose a new vacuum cleaner then, Shark was an obvious choice.
This time however, I went for the Shark Lift Away NV601UK True Pet Bagless Upright Vacuum Cleaner.
Our farmhouse is over three floors so I opted for this one because it is lightweight-only 6.1kg so perfect for moving between floors with the obvious addition of a baby on my hip. Once I got the hang of it, it did not seem heavy at all.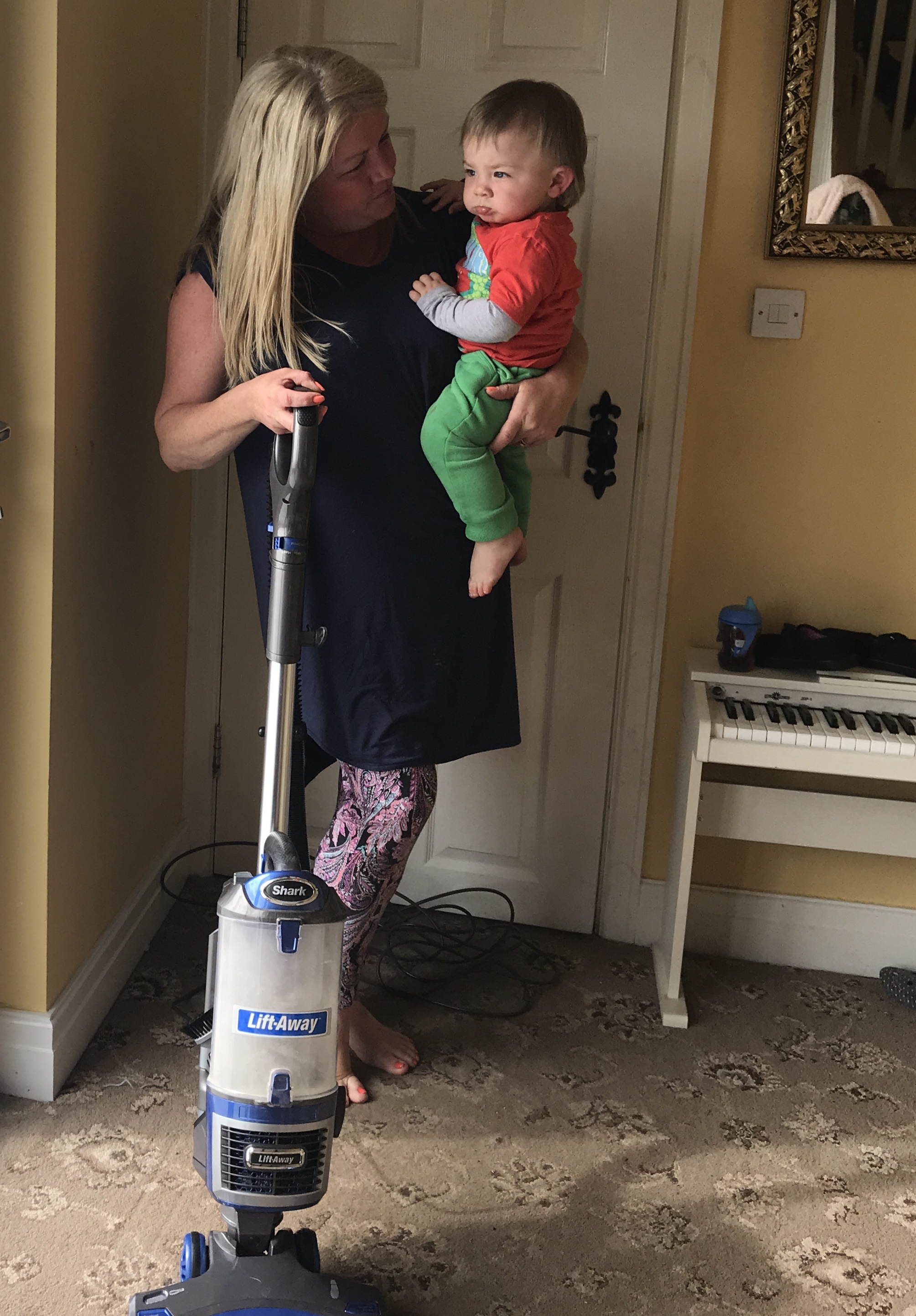 It works on both carpets and hard floors at the touch of a button- if you go over a mat or between rooms.
It has intelligent Lift-Away technology which lets you detach the cylinder from the base for hard to reach areas or edges. I found this really good for stairs and the places in my living room where crumbs seem to appear from nowhere but standard vacuum heads can't reach.
The LED lights mean you can see where you are going in terms of vacuuming so you will never miss a spot again. 
It is also bagless which I find makes emptying much easier and no need to buy fiddly bags.
The worst part of getting a new vacuum is seeing how bad your old one was.
I vacuum the living room every day and, even though I knew my old machine was not working at full power, I was so shocked after the first use of the Shark Life Away.
The amount of dust that was taken from my carpet was amazing and, if I'm honest, a little bit embarrassing.
It just goes to show you that you can't always see all of the dirt.
My life is so exciting that I was jubilant with my new vacuum and skipping around with it on the first try. Of course the children caught on to my joy and they too were jumping around too. It was so funny.
It is a lot quieter than any other vacuum I've used which is proven with the children's skipping. Usually they all pile on a chair and hug when I hoover because they don't like the noise.
Not with this one. They didn't even run away which I think is testament to its quiet mechanism.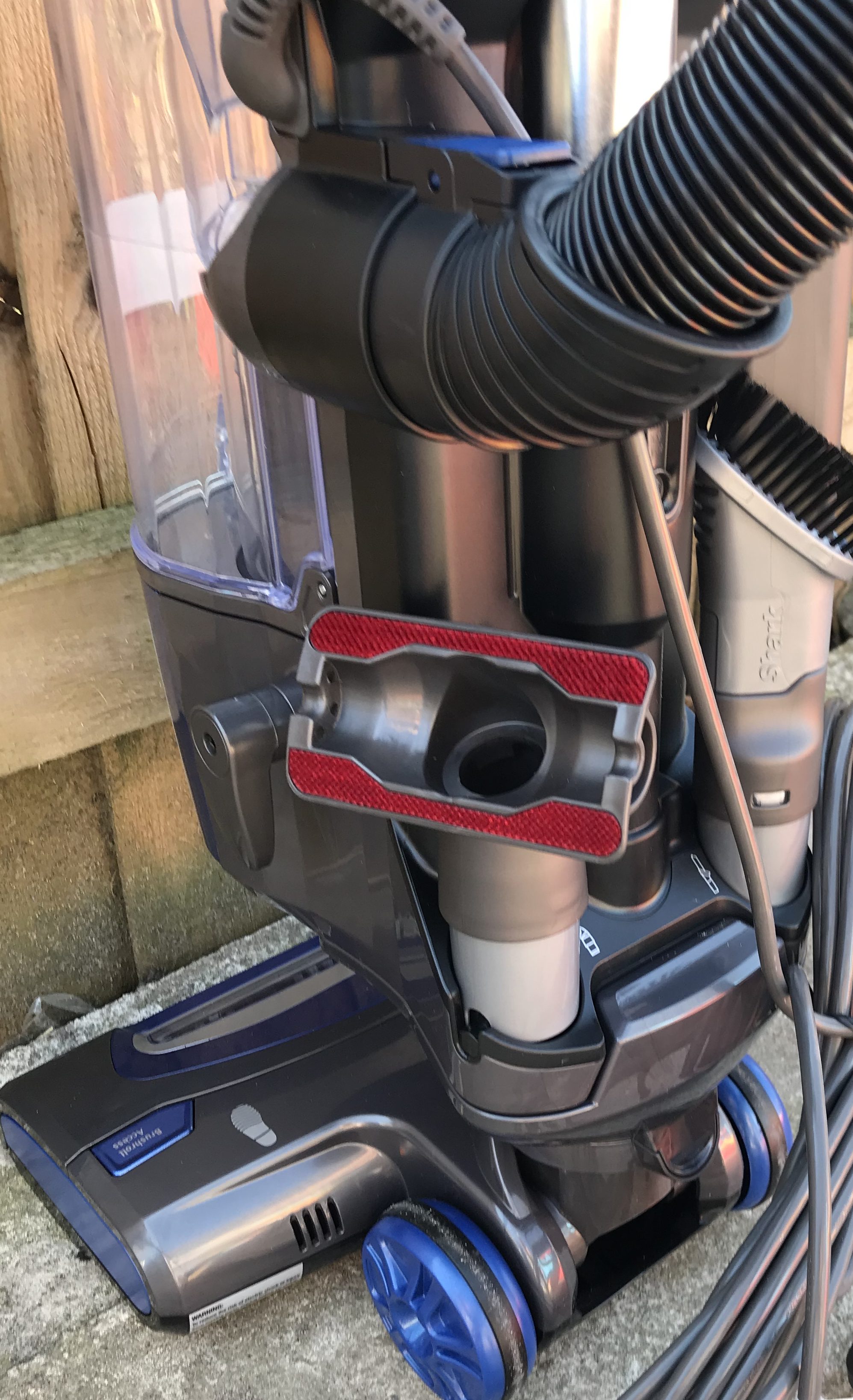 One of the things I love about Shark is that every button or handle has a description written on it of what it does. Handle release, dust cap release, filter. There is no guesswork which, for a busy mum is a godsend. There is no need to read the instructions every time you try something new.
The roller is usually the first thing to get clogged up here. My hair is still falling out a lot from the baby and, with it being long, I usually have to get the scissors out to clean the rollers.
I love the fact that the roller comes right out of the vacuum so it is so easy to remove any hairs or debris.
There are holders on the machine itself for the attachments which I love. There is nothing worse, to me, than having to devote a whole cupboard or draw to hoover attachments. You end up loosing half of them and can never find them when you need them. With the Shark Lift Away, they are at your fingertips all the time.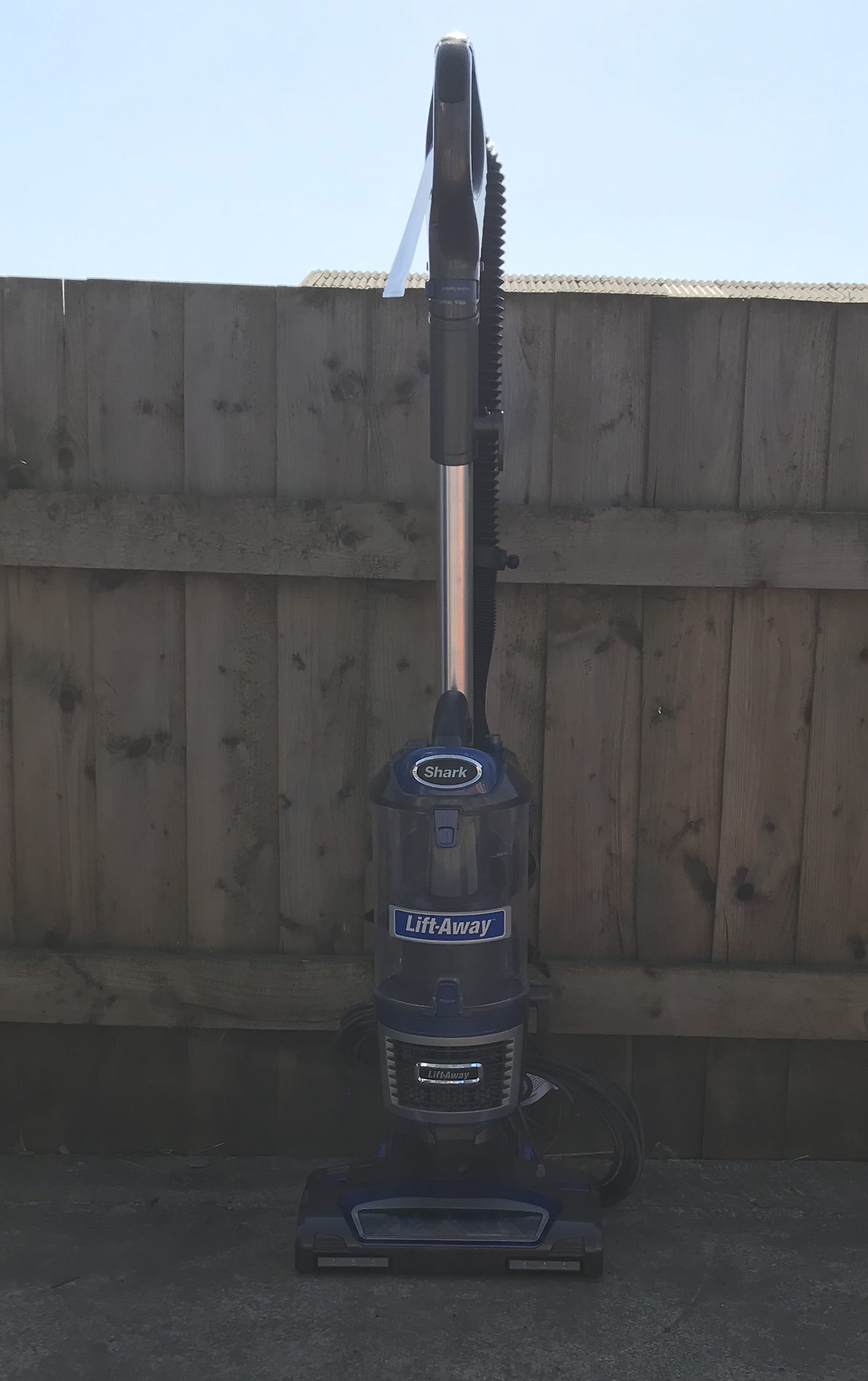 There is a suction adjustment too which is new to me and, at first I thought, why would you ever want anything but the most powerful suction?
Then the kids ground crumbs onto the leather suite and I whipped out the Shark with the Lift Away attachment. The suction was so powerful it was actually pulling the leather. I couldn't believe it.
So I turned it down and all crumbs were cleared in no time. 
My Dad has allergies so I always make sure I vacuum well before he visits. The Shark Lift-Away has added HEPA filters which remove allergens from the air in your home and, combined with such powerful suction and the pet power brush attachment, there is no worry of any dog hairs being left anywhere.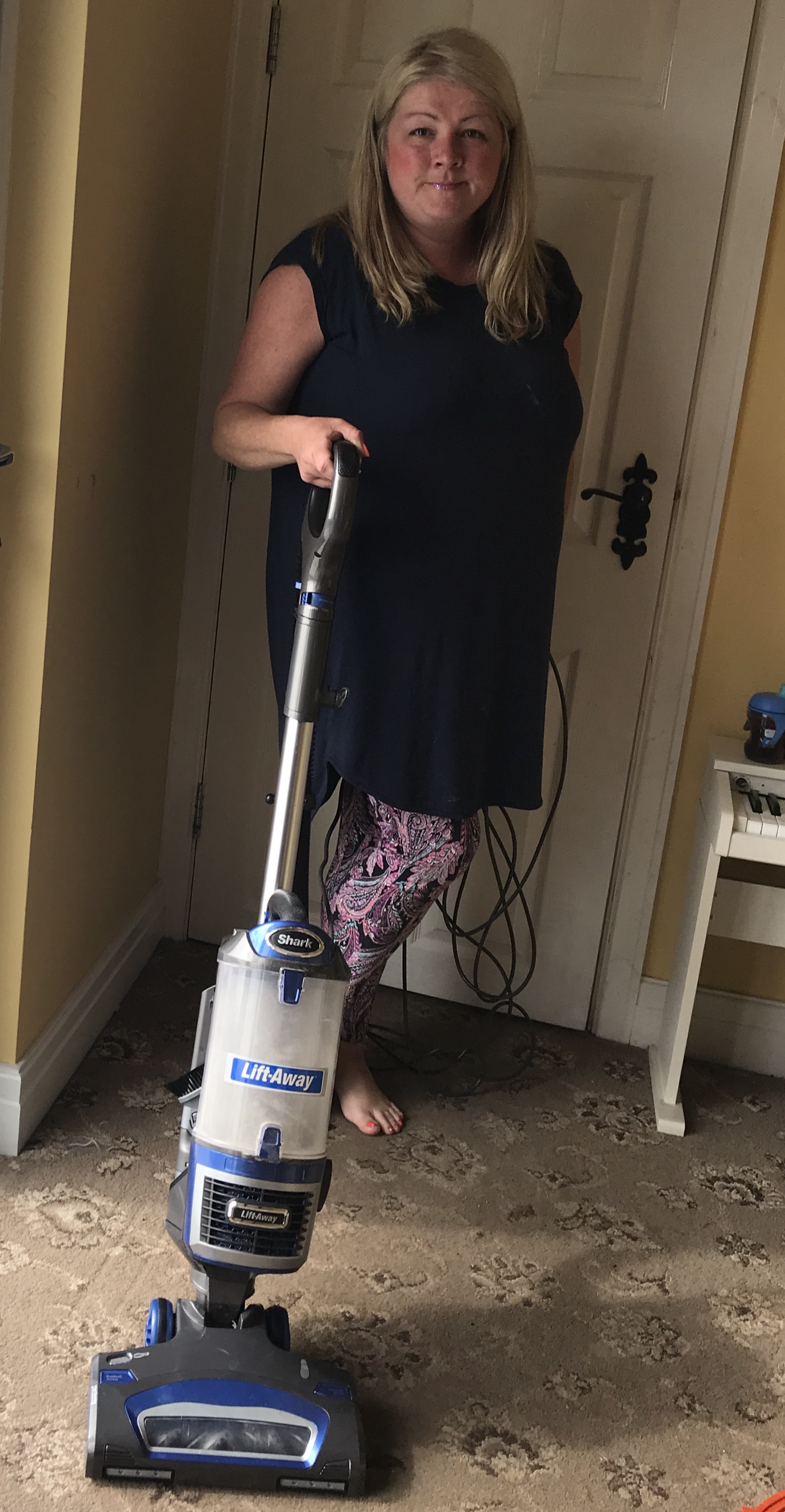 There is an eight metre lead on the vacuum so even the largest room will be cleaned without having to change plug socket.
Most people will tell you, I am not the biggest fan of housework. I do it but without the joy that some people experience.
The Shark Lift Away has actually made me excited about cleaning, well, vacuuming at least. I am just keeping everything crossed that the bring out some kind of decluttering gadget so I can get excited about that too.
Anyone who has been within walking distance of my house has had a gushing Shark demonstration. Such is my enthusiasm.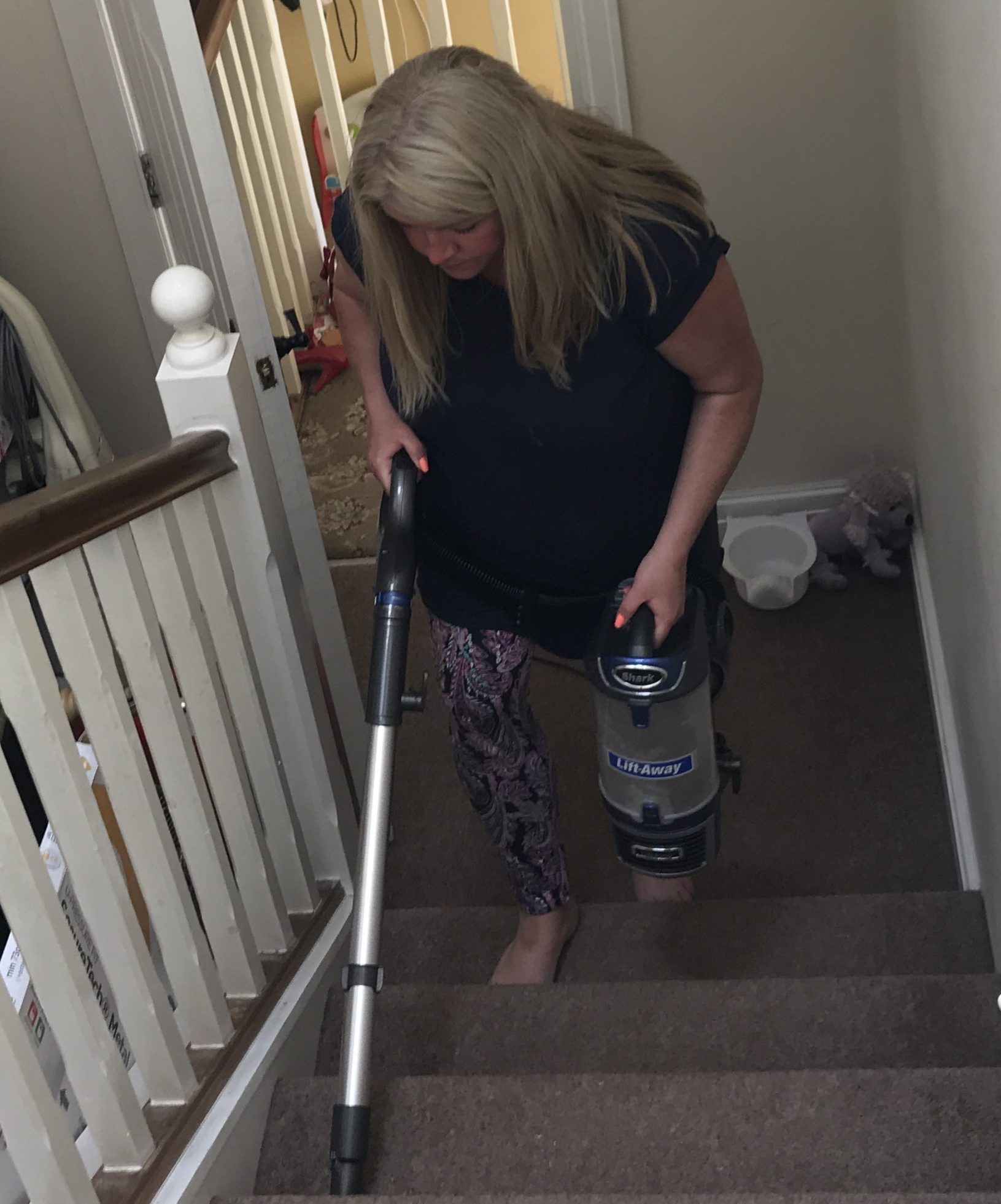 I am so pleased with my Shark Lift Away Vacuum cleaner. It is the best I have ever had and, if it works at the farm, on the coal front of dust, straw, animals and dirt, imagine it in an ordinary house.
Forget any other brands, Shark should be the first one you look at. I know I will.
The Shark Lift Away Bagless Upright Vacuum Cleaner retails at £249The Shark Lift Away Bagless Upright Vacuum Cleaner retails at £249. We were sent this product for the purpose of this review but all opinions are my own.