We are in the last days of term at the farm and I think we are all looking forward to a slower pace of life with no school buses or nursery runs.
The siblings have got along famously this month. Both boys enjoy greeting their sister off the school bus but the baby usually sleeps until after 9am so it is the middle one who likes to carry his sister's bag to the bus for her. It is so sweet to watch.
Quite a bit of animal feeding goes on while we are waiting for the school bus-often in pyjamas and I am sure this will carry on into the summer holidays.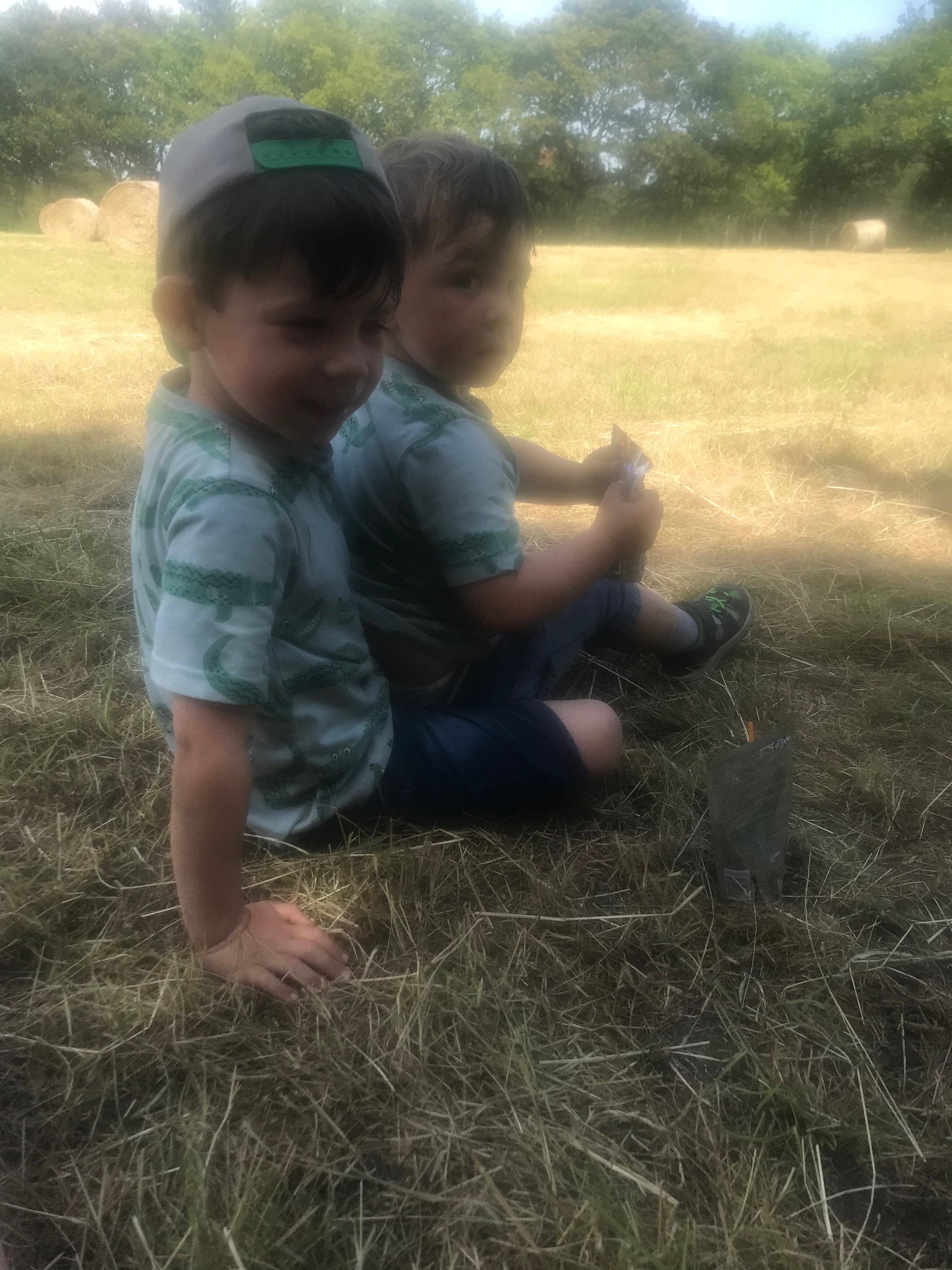 The boys have a lovely hug most days when we pick the middle child up from nursery and if the baby is upset, it is his brother who can calm him down the most. They really stick up for each other and sometimes tell me I am "going to jailed" if I dare to tell one of them not to do something.
This month we have continued to have picnics at the pond and the farmer has made good use of the dry weather by completing all of the hay making. We visited him in the field a few times and had our annual photo of the children by the bales.
In a quieter period, the farmer and I took the boys to the Royal Cheshire Show while the eldest was at school and as always we had a brilliant time.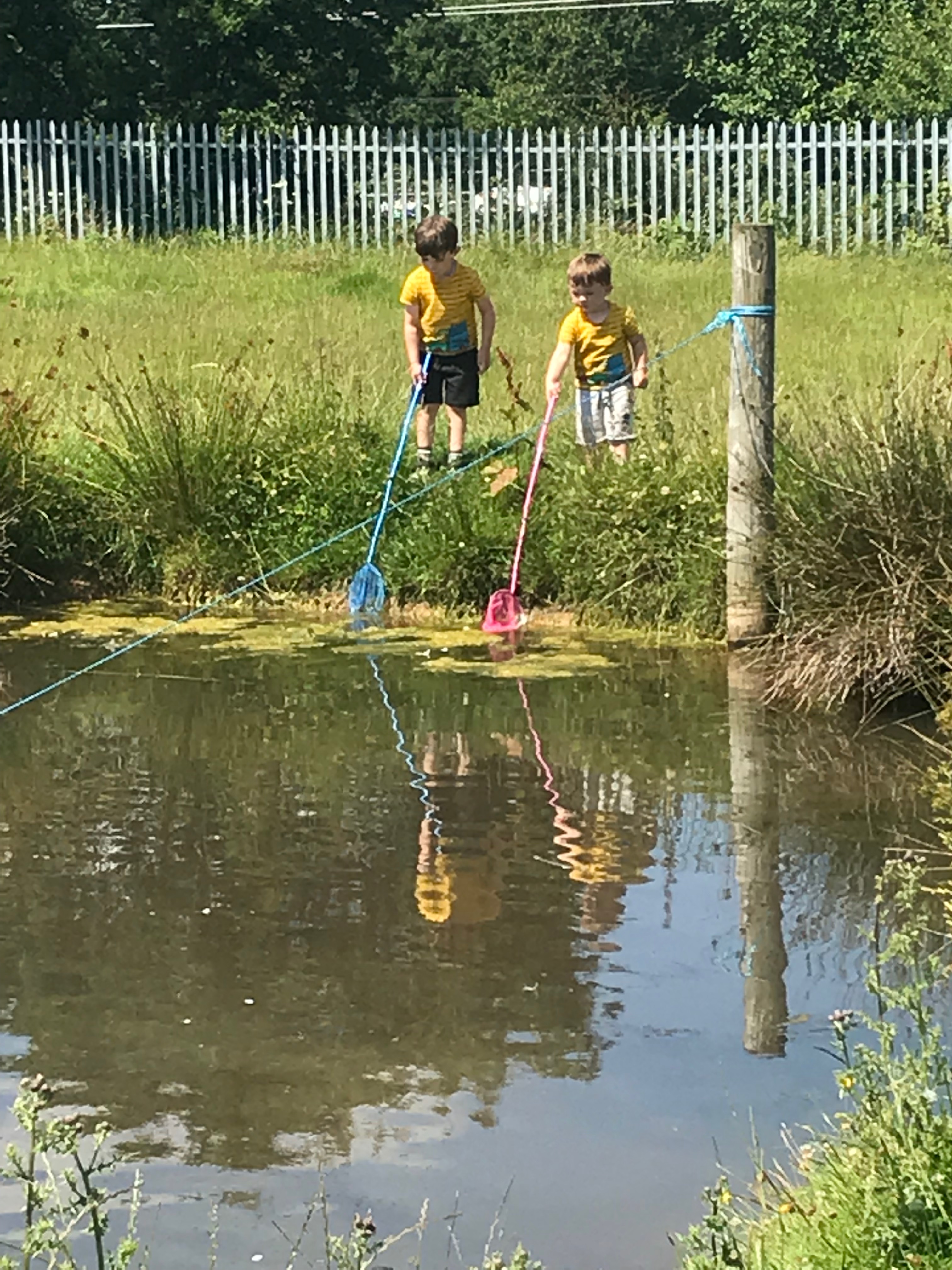 I bought some fishing nets which have already been a great investment and provided hours of fun, if not a bit of anxiety for me as I say: "don't go too near the edge" on repeat.
Another Sunday off for the farmer saw us visiting Dunham Massey again-the farmer's first time there and the children all loved having daddy with them and showing them their favourite places there.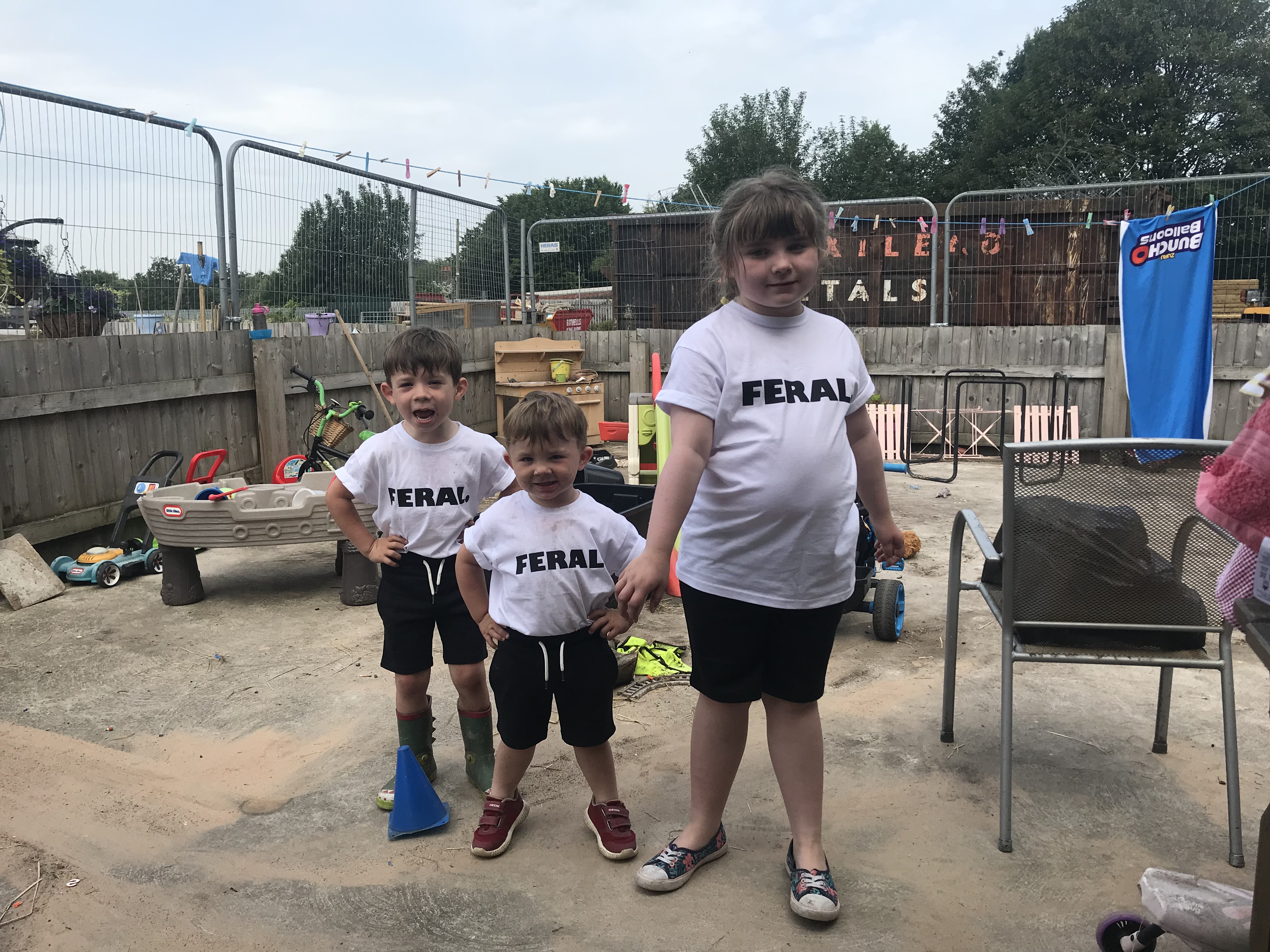 So as the summer stretches out ahead of us, I hope the camaraderie continues for my three little feral farm kids.