Another month of lockdown at the farm and we are still all happy, I think. I seem to have taken more photos of the boys this month.
My daughter prefers a quiet life sometimes away from her rowdy brothers and she has had a couple of settling days in school to prepare her for her new class in September so I used those days to allow the boys to do things we probably wouldn't be able to do with her.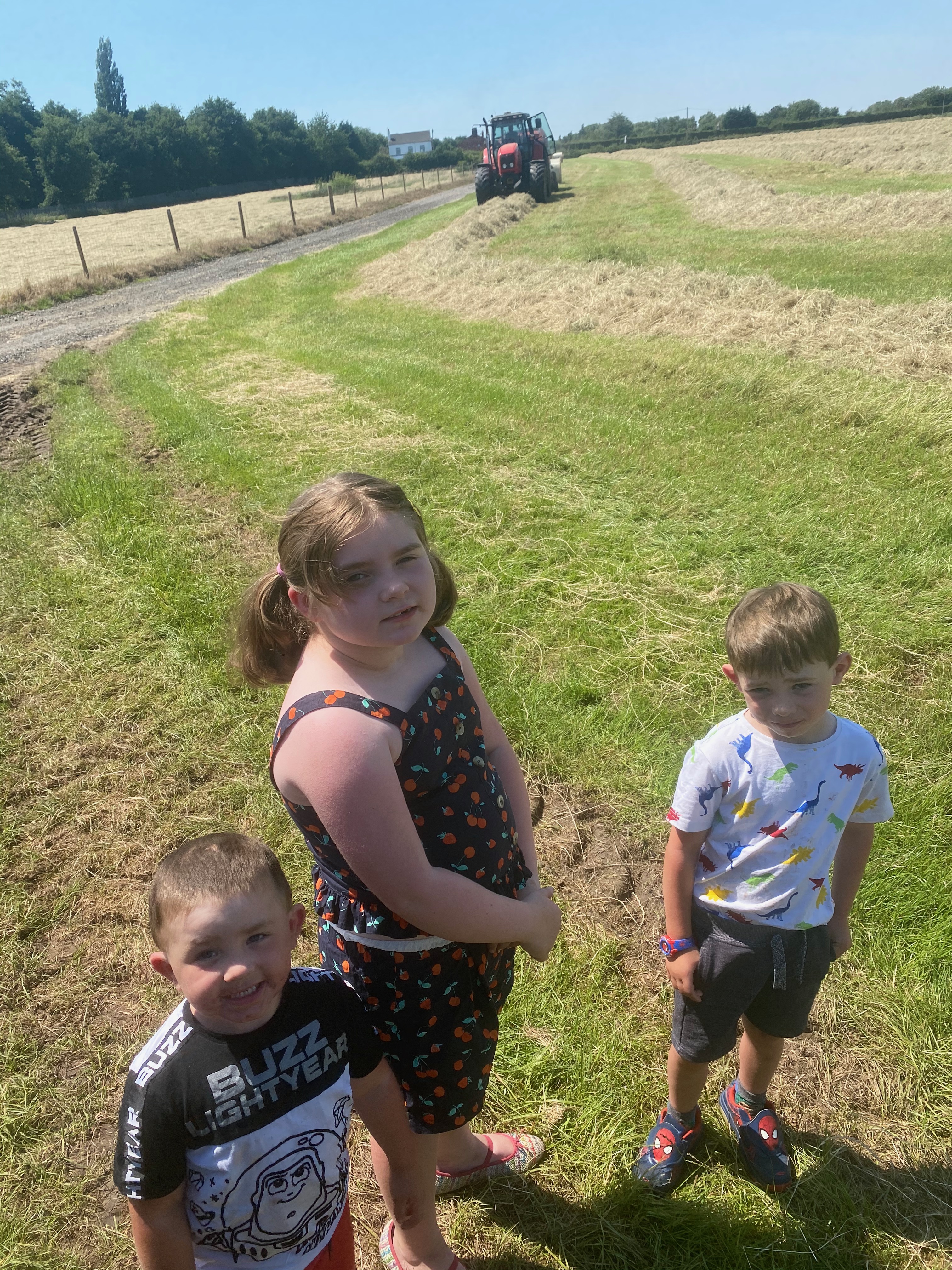 Between the rain, the farmer has been mowing and baling so the children have been seeing him in the various fields to see what he is doing. I must have hundreds of pictures of them in different fields but they always come in handy because we can look back and see at what stage we were at this time in previous years.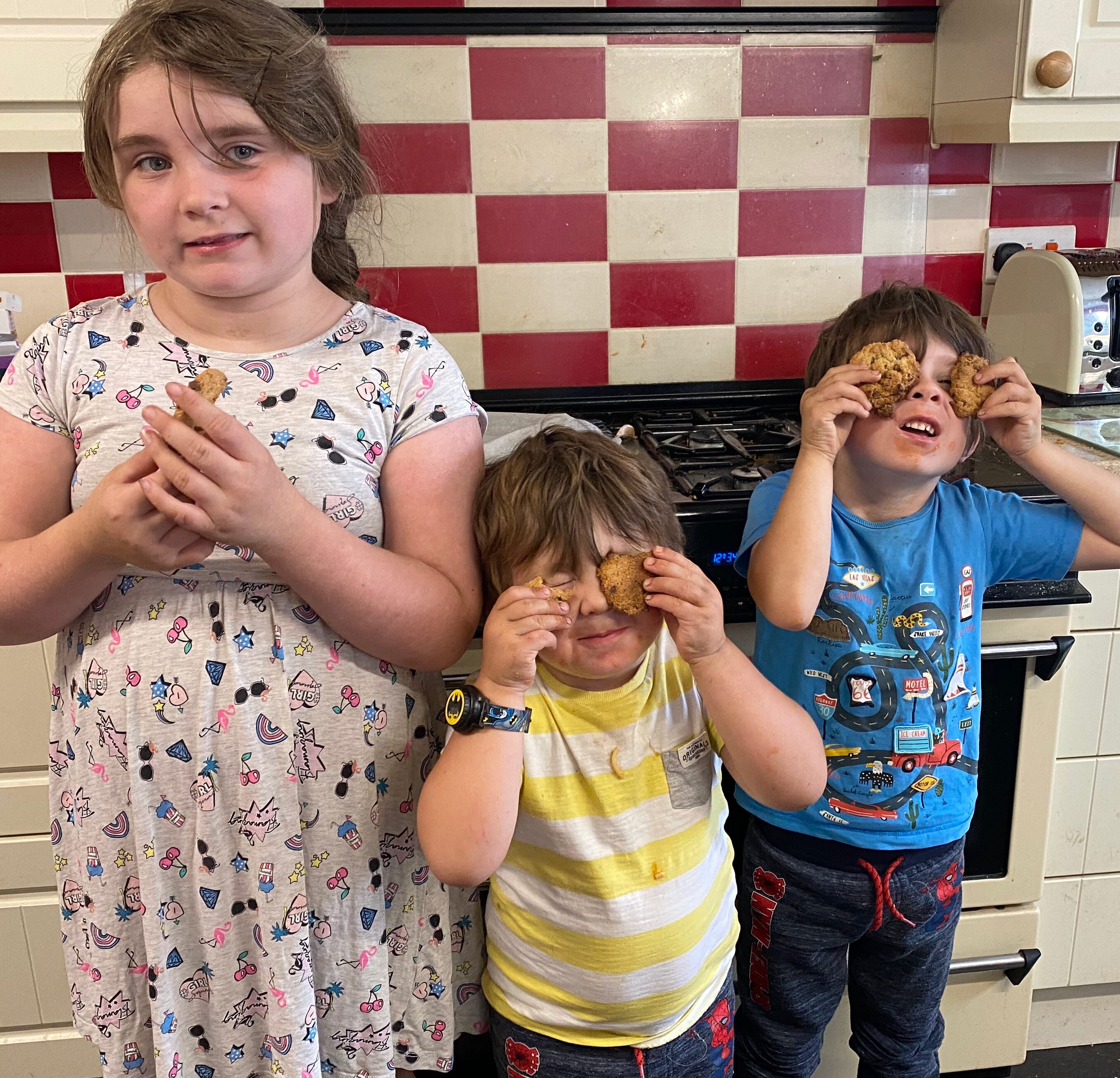 Baking is still a huge hit here and this month we baked cookies. The farmer and I got one each and the children made short work of the rest but they really do love being in the kitchen.
The garden area is also still proving popular. I call the boys my snail and slug hunters and they are very thorough in their work, picking the critters off, putting them in a plant pot and either keeping them as pets or feeding them to the chickens.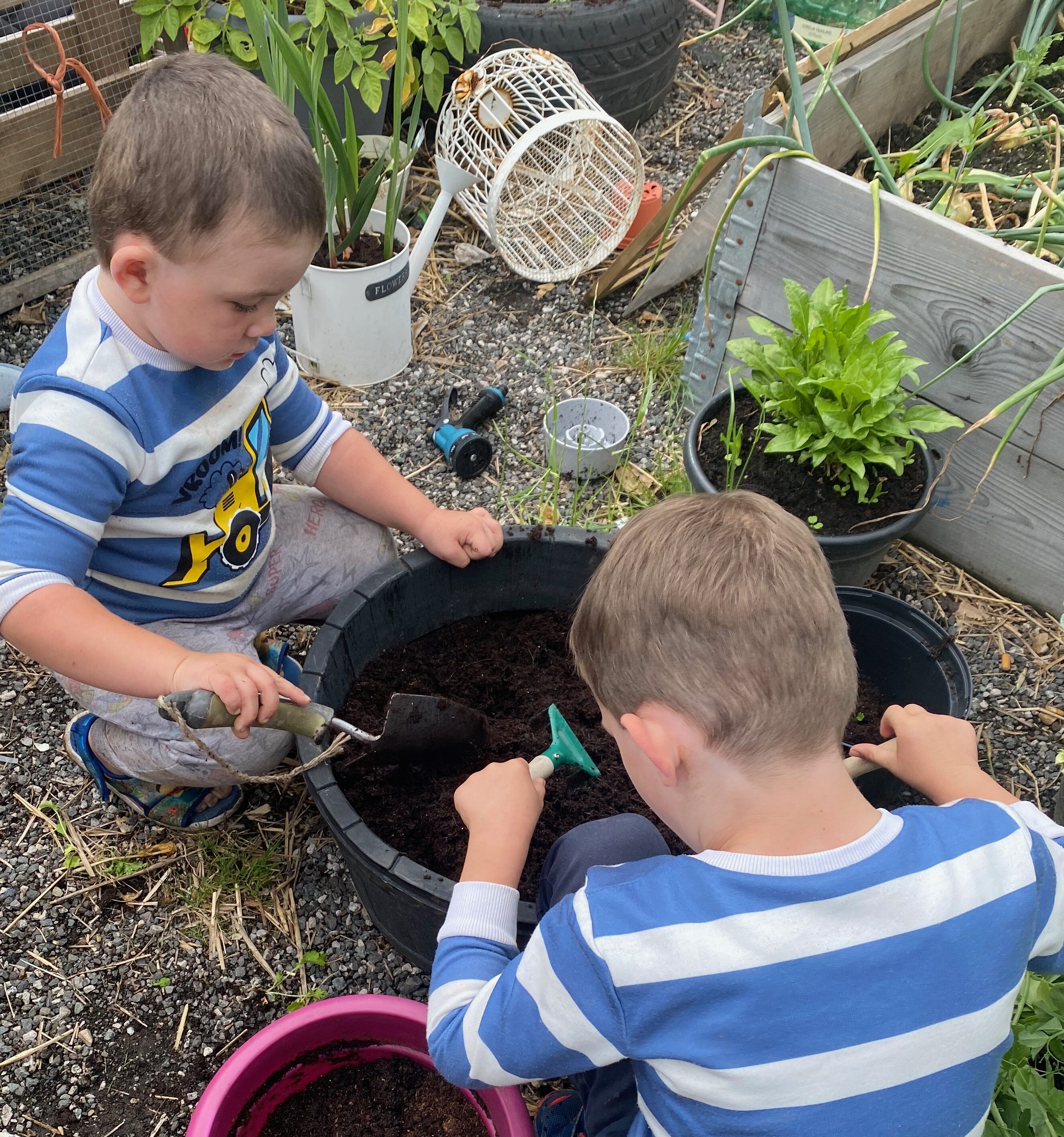 As the summer goes on, we are also benefitting from the fruits of our labour and the children love picking and digging up the fruit and veg. They really enjoyed digging up potatoes but that is the only thing they won't eat. They like chips but no other potato will pass their lips.
Sugar snap peas and broad beans on the other hand are regularly devoured on the spot and don't reach the kitchen. They even pic herbs from the plot.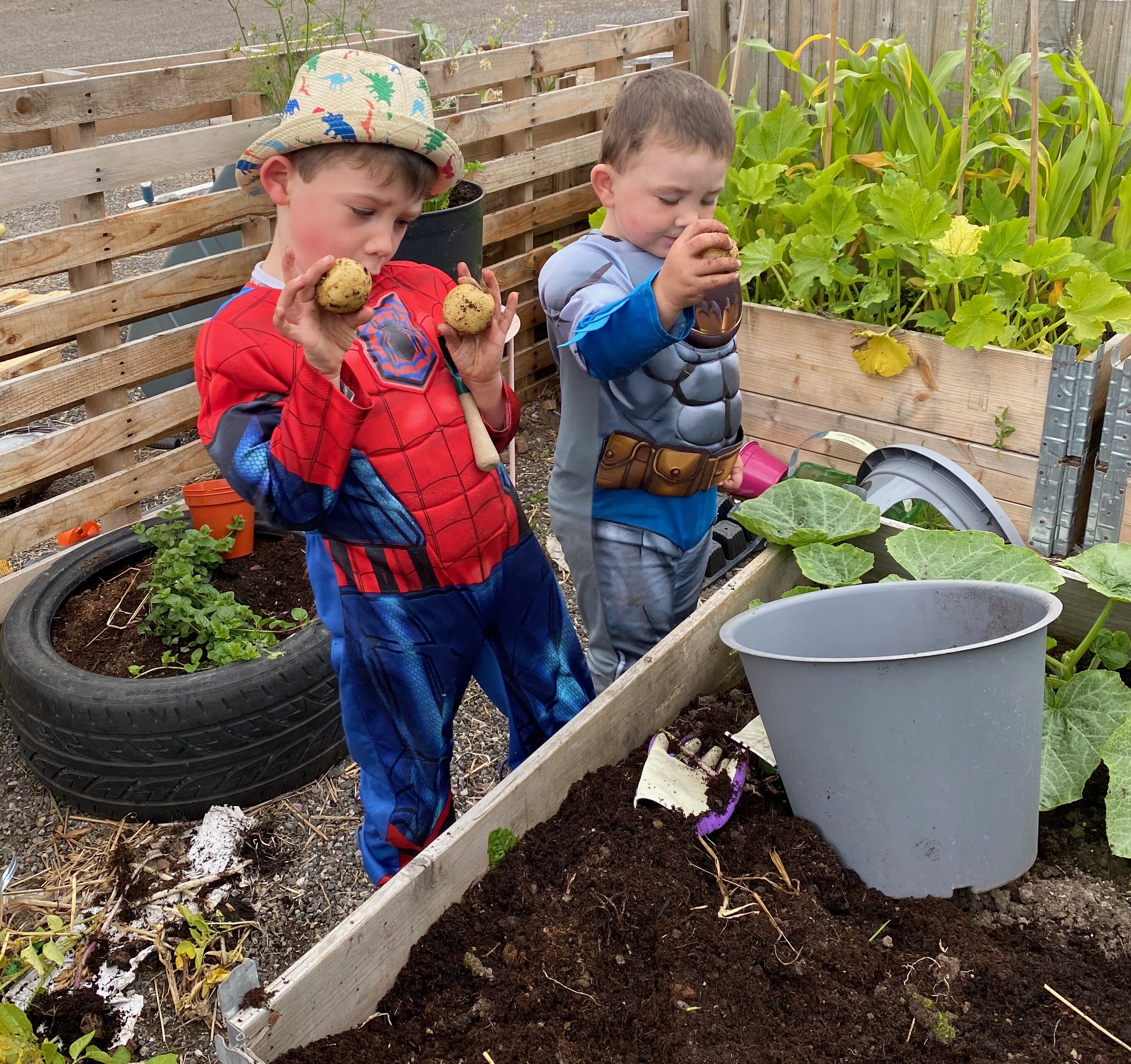 As the National Trust has started to reopen, I took the boys to Dunham Massey on quite possibly, the wettest day of the year. We still managed a picnic though and they were definitely tired out from all of the walking we did.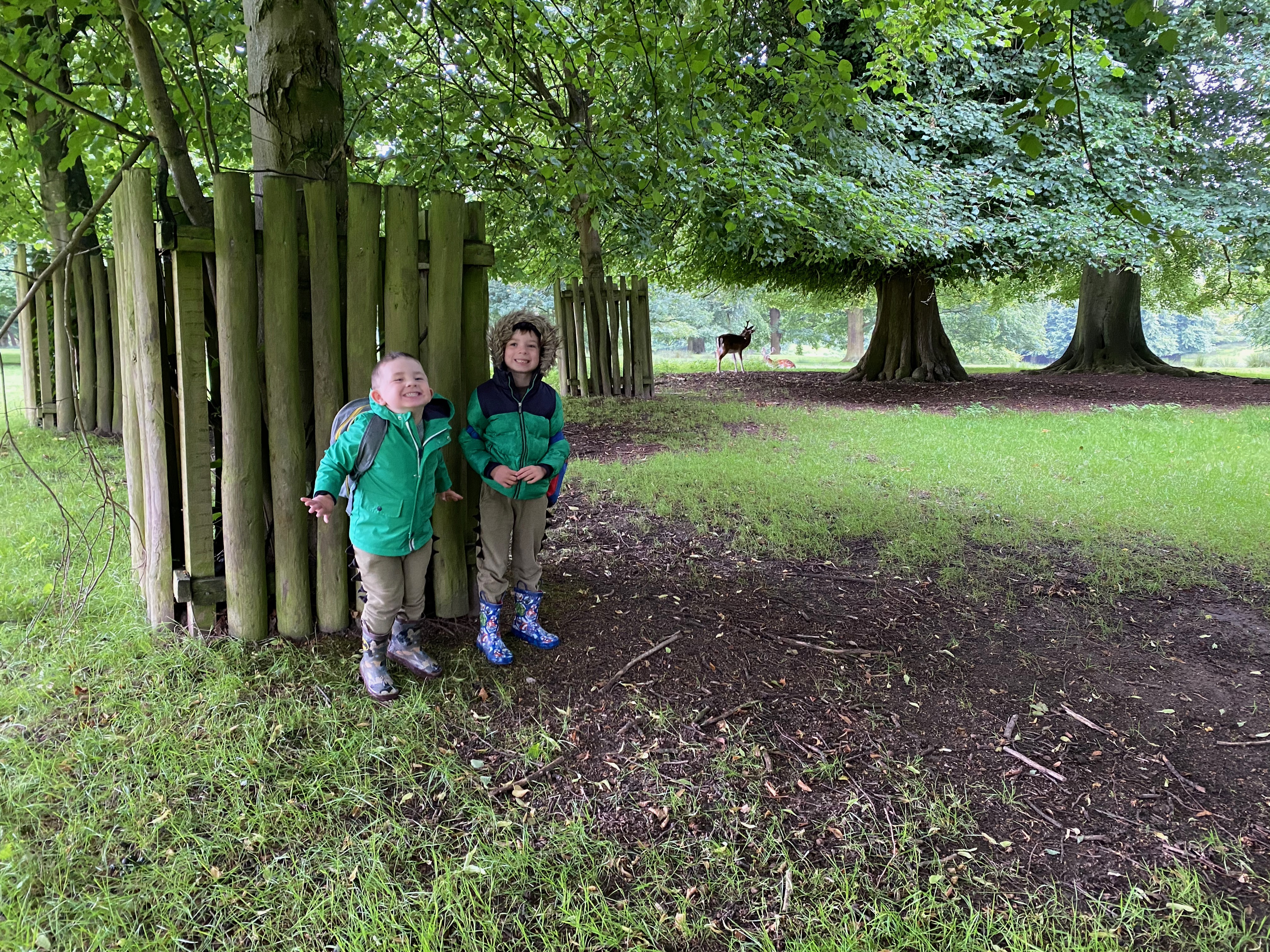 The biggest news this month is their new pirate ship which I bought off a local joiner. I figured this is going to be the longest summer in living memory and they could do with a new toy for outside.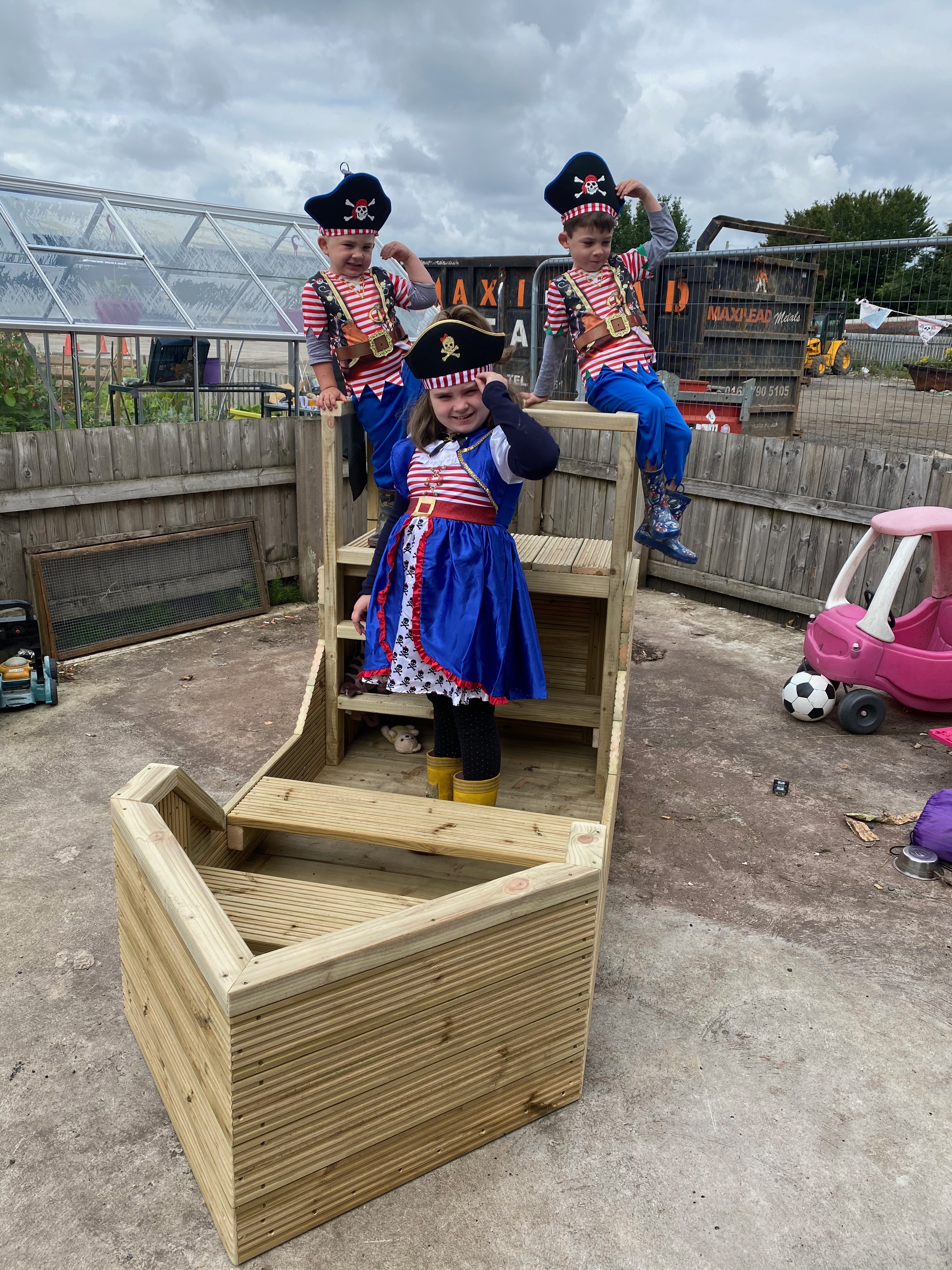 It has been a huge success and even the dogs seem to voyaging in it as much as the children. I added the Jolly Roger flag myself and I have since bought some pirate bunting so it is swashbuckling all round.
Home school should technically be breaking up for summer this week but I have decided to carry on a little bit-especially with reading and writing as they have all missed so much.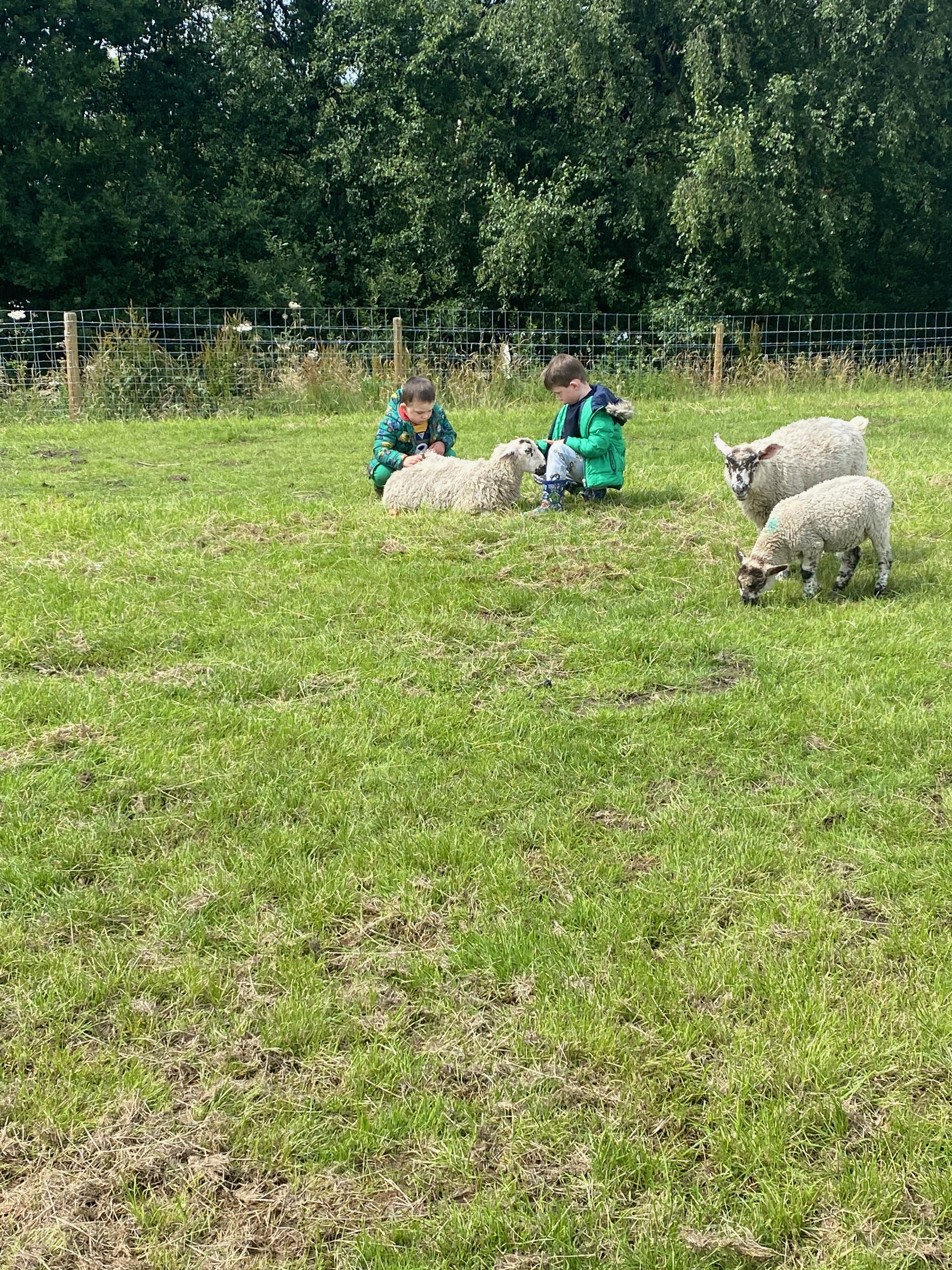 I just hope the sun makes a reappearance.