We are always on the look out for new books about life on a farm. Not only does finding a topic that children like encourage reading for themselves, it also helps them to empathise with the characters.
Skutterskelfe Farm is written by Kelly Taylor and illustrated by Mike Bastin.
Skutterskelfe Farm is a series of 13 short stories about farmer, Archie Skutterskelfe, his wife Mary, dog flash and cat Tiddles as well as sheep, cows, pigs, chickens and Dobbin the horse. Sheep go missing in the snow, the farmyard inspector is due a visit, and a stormy night causes serious damage.
Archie enters the local show, opens his gates to new friends, and gives a party of school children a day they'll never forget.
I love that the characters are actually farmers and not children as it makes the tales very true to life.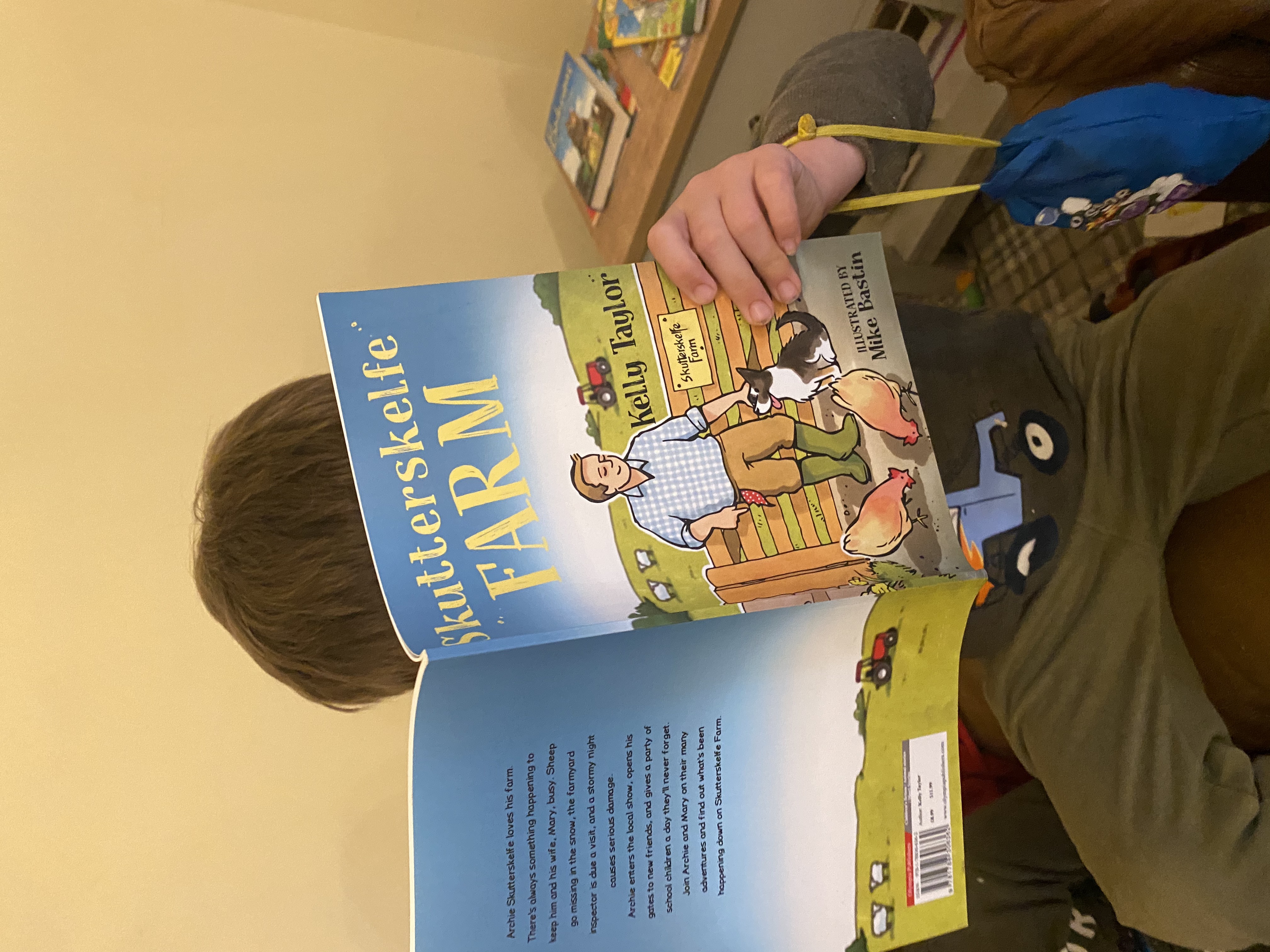 We loved all of the stories but I think my personal favourite was Operation Sheep Rustler when a group of local farmers got together to try and stop some thieves who were after the sheep from local farms. You will have to read for yourself to find out if they were successful but I particularly likes how they met in the pub to discuss their plans and Kelly described it as: "Under the table lay six snoozing sheepdogs". I could just imagine that in a country pub.
Aimed at children who can read for themselves aged 6-9, my boys are a little young but really enjoyed having the stories read to them and the illustrations are lovely.
Archie the farmer says 'grand' a lot and my children enjoyed saying that as I read it.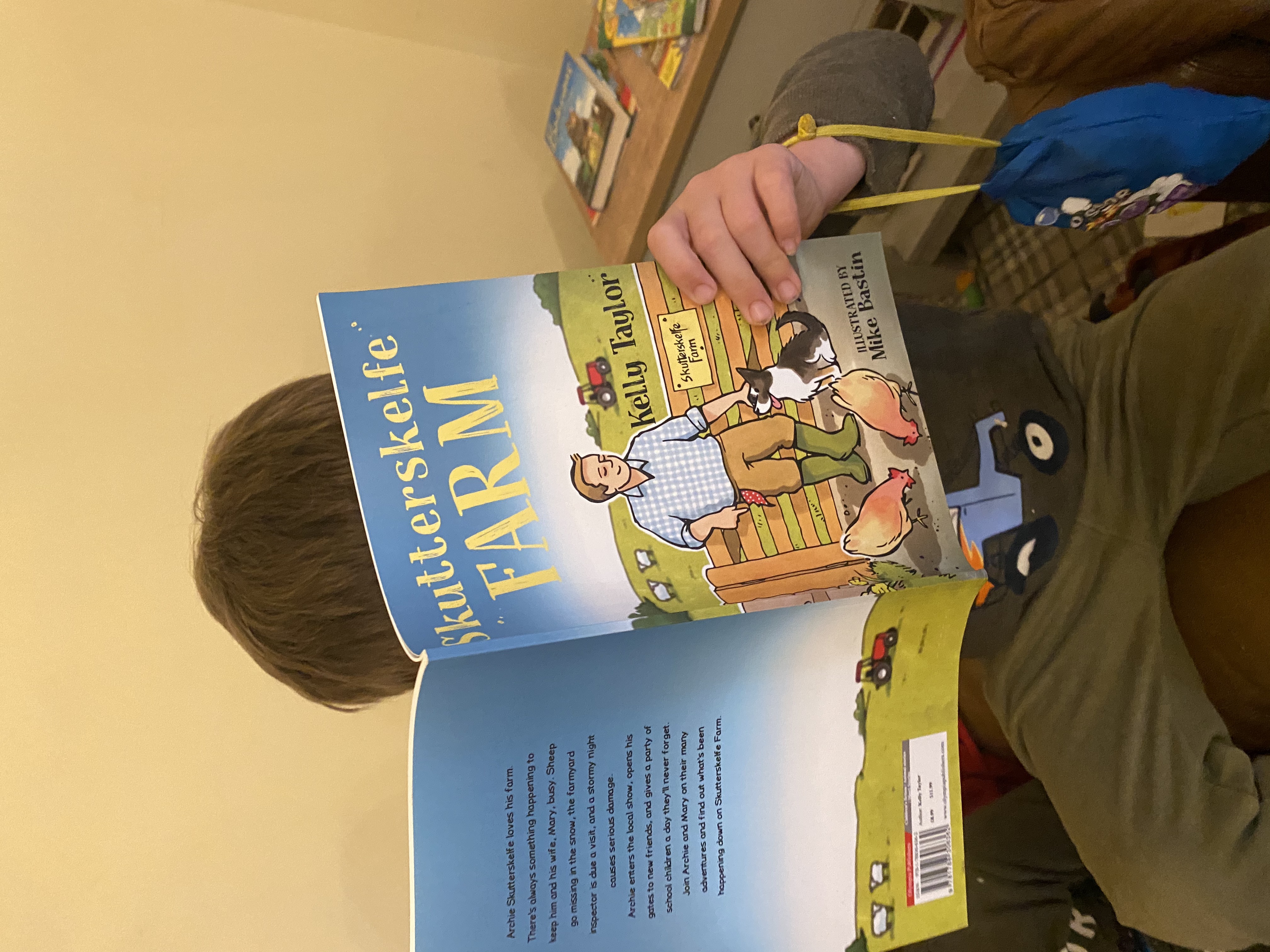 Kelly is mum to a little girl and lives in Middlesbrough. She grew up enjoying the beautiful North Yorkshire countryside with lots of walking and cycling and still enjoys those pursuits today with her family.
After an English degree, Kelly worked in offices where she spent secret time writing Skutterskelfe Farm.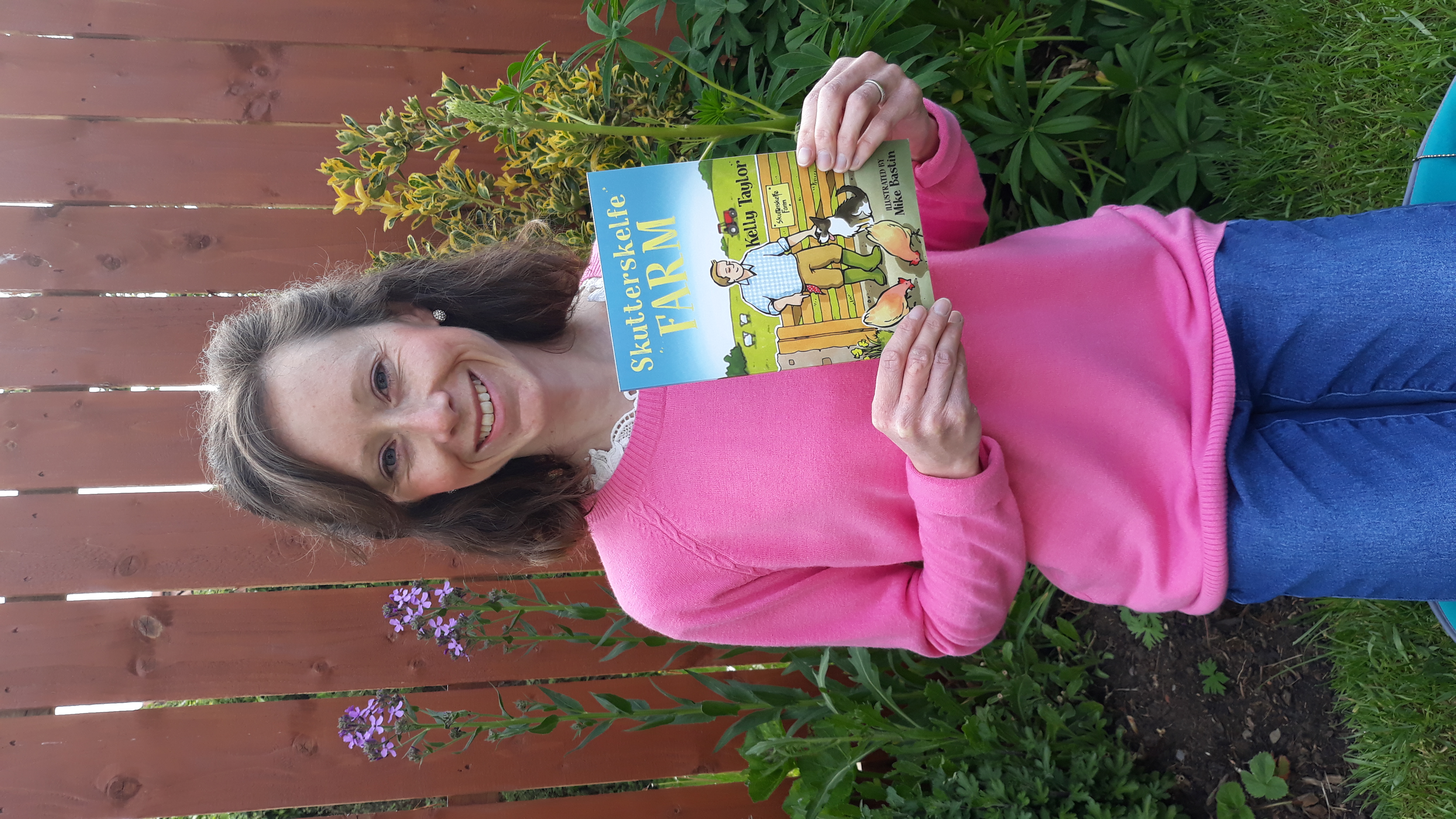 I am determined that my children enjoy reading as much as I do and I know that when they can read a little better, Skutterskelfe Farm will be the first reading book they reach for. We really loved the stories.
Skutterskelfe Farm is available to buy direct from Olympia Publisher's website.
You can follow Kelly on Instagram.
Skutterskelfe Farm
By Kelly Taylor
Published by Olympia Publishers
£8.99
ISBN:978-1-78830-636-2
*We were sent Skutterskelfe Farm for the purpose of this review but all opinions are my own.