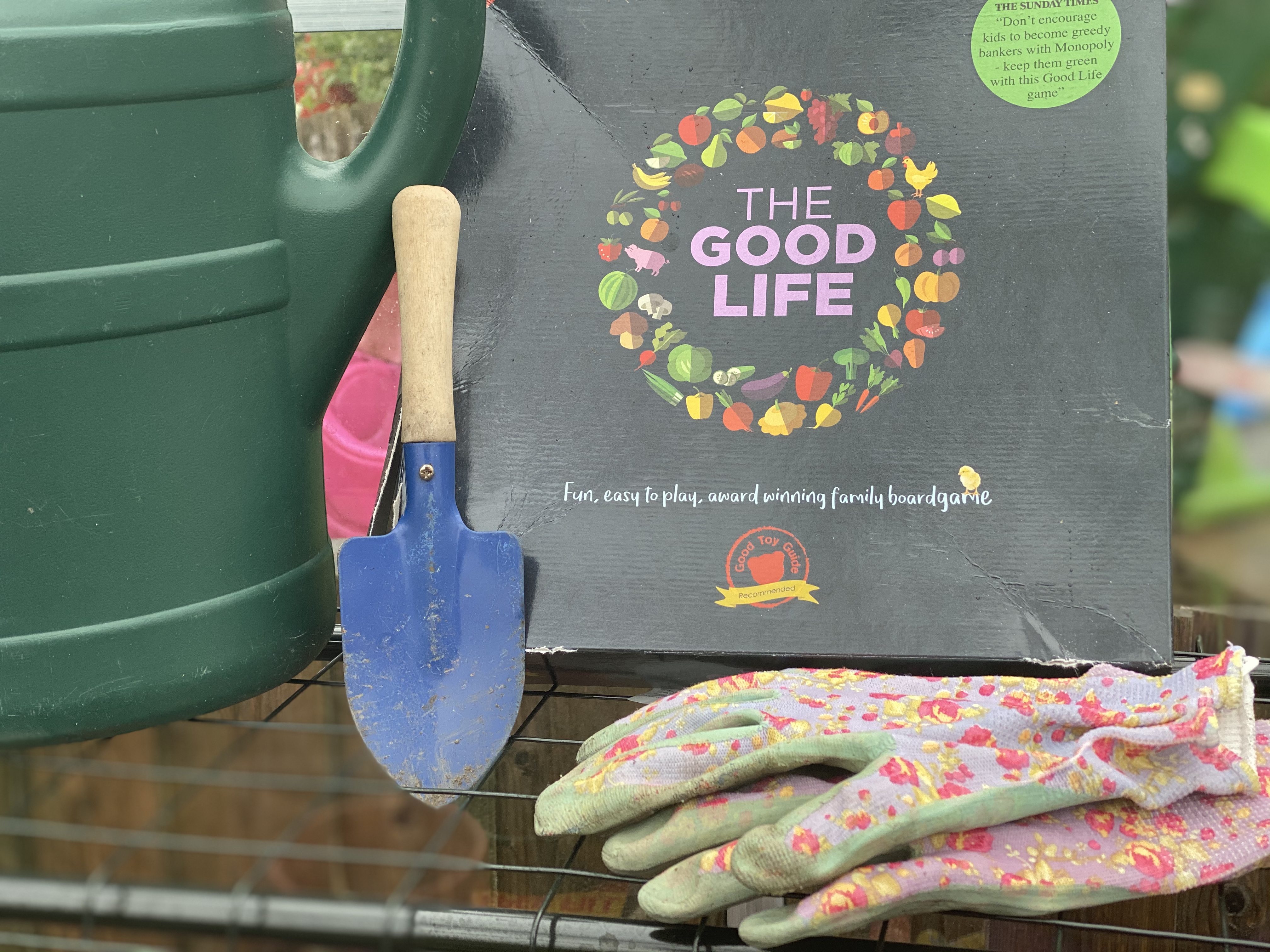 If you're looking for a fun and wholesome game for all the family to enjoy, then look no further than The Good Life.
Using your own little wheelbarrow to navigate the board, each player moves around collecting fruit, vegetables and livestock with the winner being the one who fills both their garden and their allotment and is 100 per cent self sufficient at the end.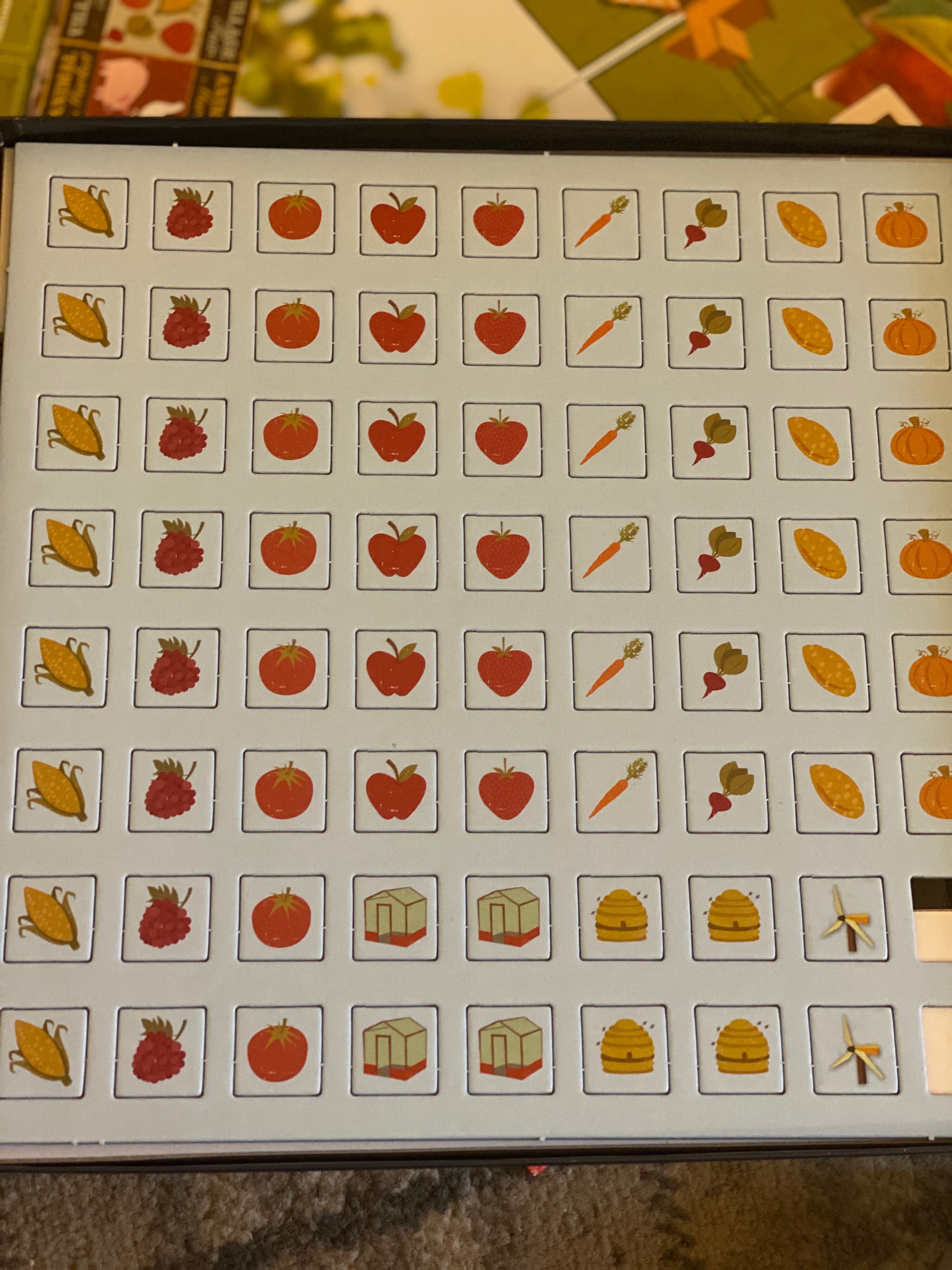 Like any good farm or small holding, the official currency is hay bales and my children were delighted at the cute little wooden chickens, pigs and bales.
Strong, cardboard tokens have to be pushed out of a card before the first game and they provide food like sweetcorn, strawberries and pumpkins for furthering your Good Life goals.
A bee hive, greenhouse wind turbine and allotment are all things which need to be collected.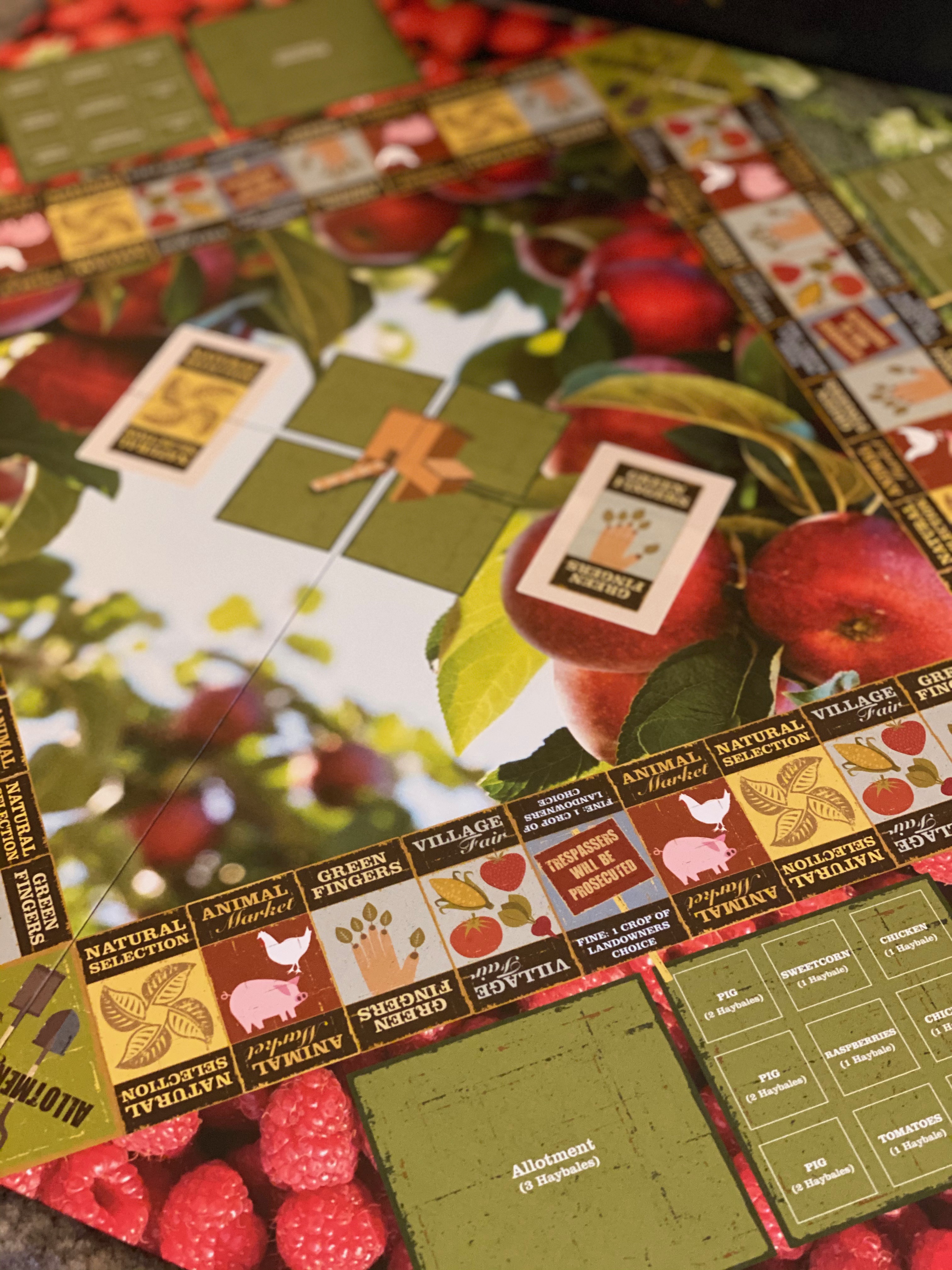 The game definitely has an educational element to it which I really love. You feel like everyone can learn something from playing a game which, if you ask me, is the best way to learn.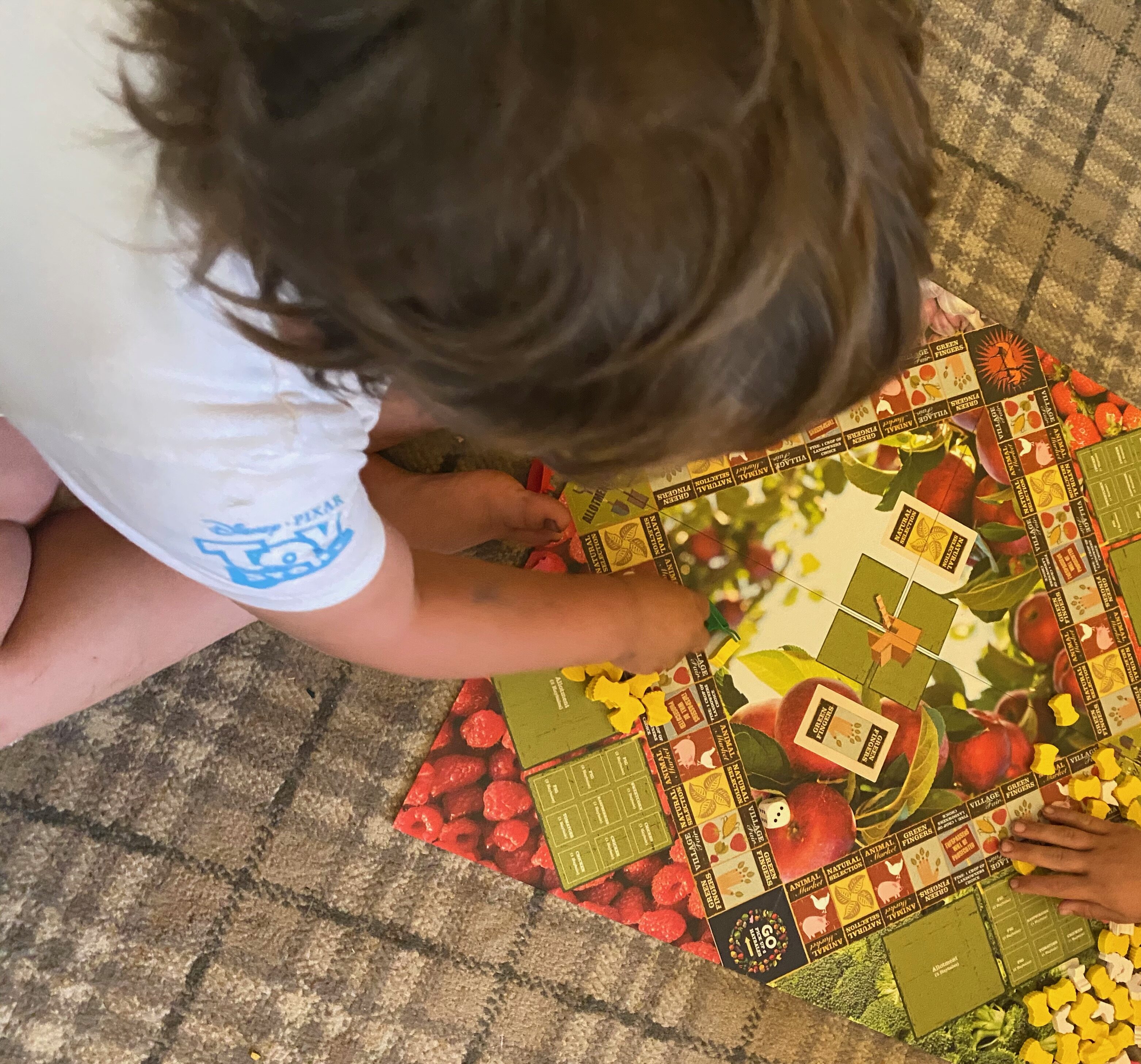 The game is aimed at children aged seven plus but my boys are three and five and they both enjoyed playing. It encouraged numeracy and literacy although, because of their ages, I did have to read some of the instructions and questions out to them.
The Good Life is for two to four players and the farmer and I played it one evening together to much hilarity. Who knew we were so competitive.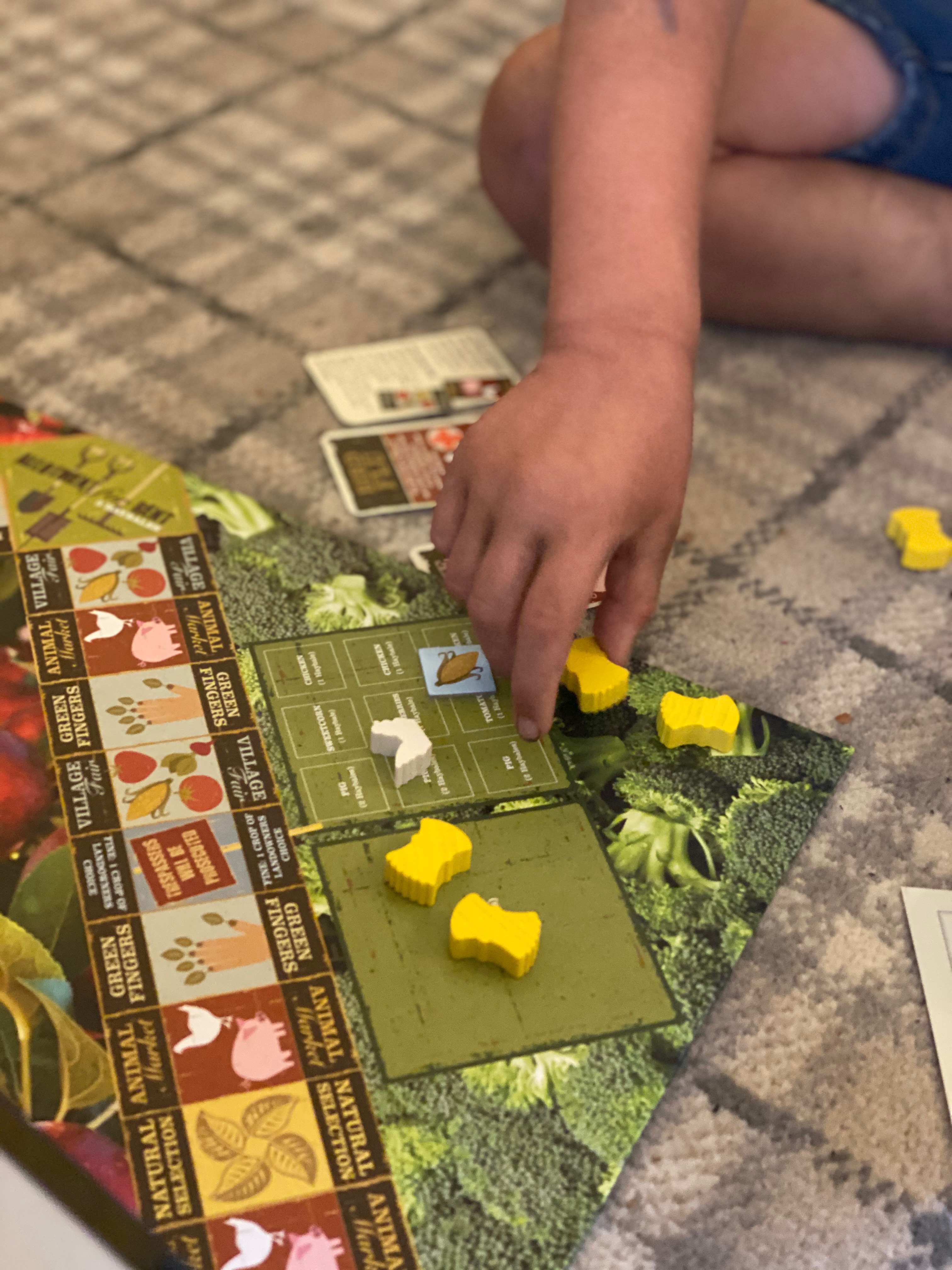 The game itself is award winning, is recommended by The Good Toy Guide and Family & Education Awards and the review in the Sunday Times was amazing. They said: "Don't encourage kids to become greedy bankers with Monopoly – keep them green with this Good Life game."
Even Prince Charles has lent his support with a quote on the back of the box.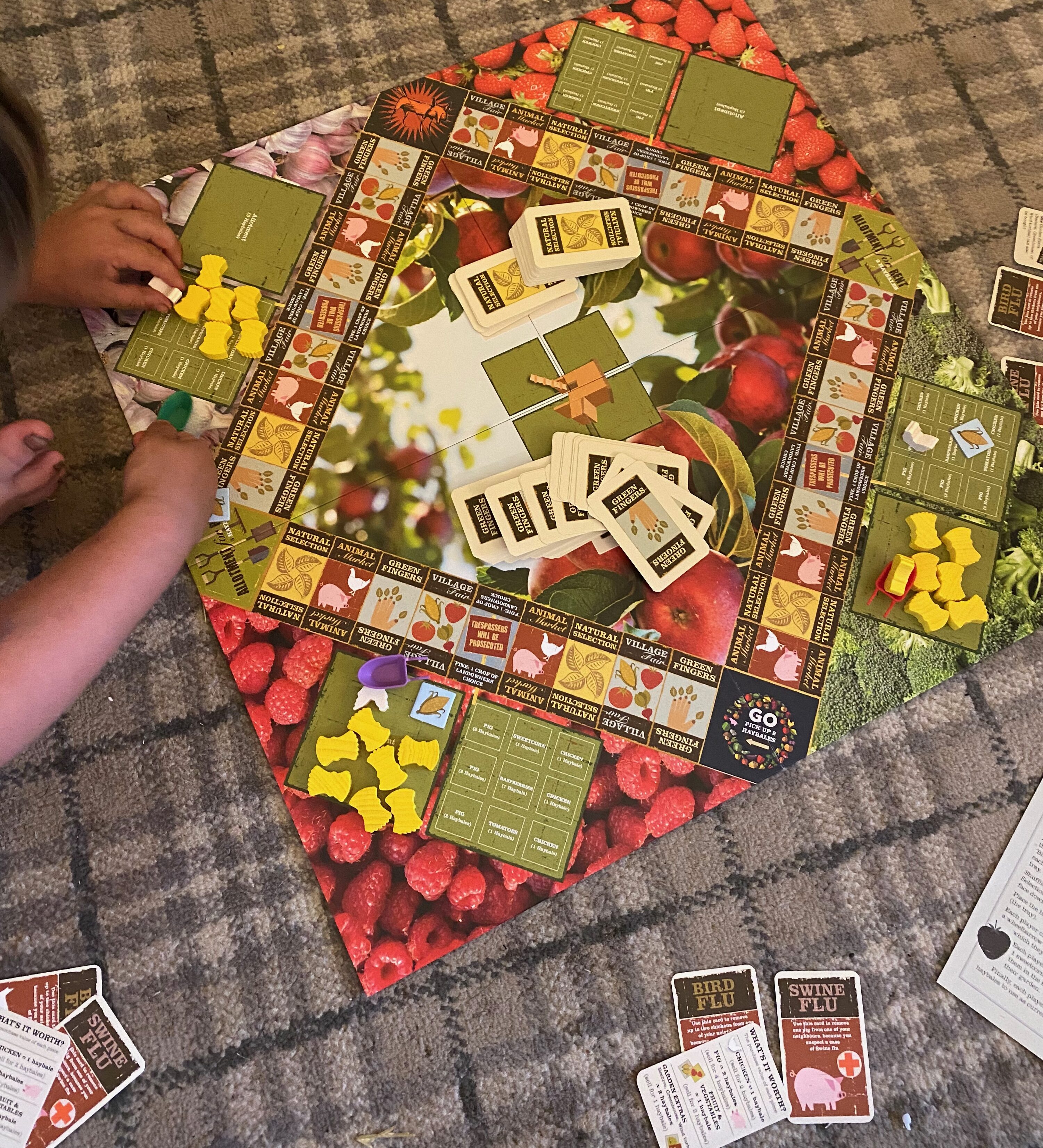 If you've ever wanted to go 'self-sufficient or grow your own, the game is a great way of giving it a go without the commitment.
Farmers, smallholders and gardeners will all love to play. The Green Fingers cards turn up unexpected twists and turns and you must protect your chickens from foxes.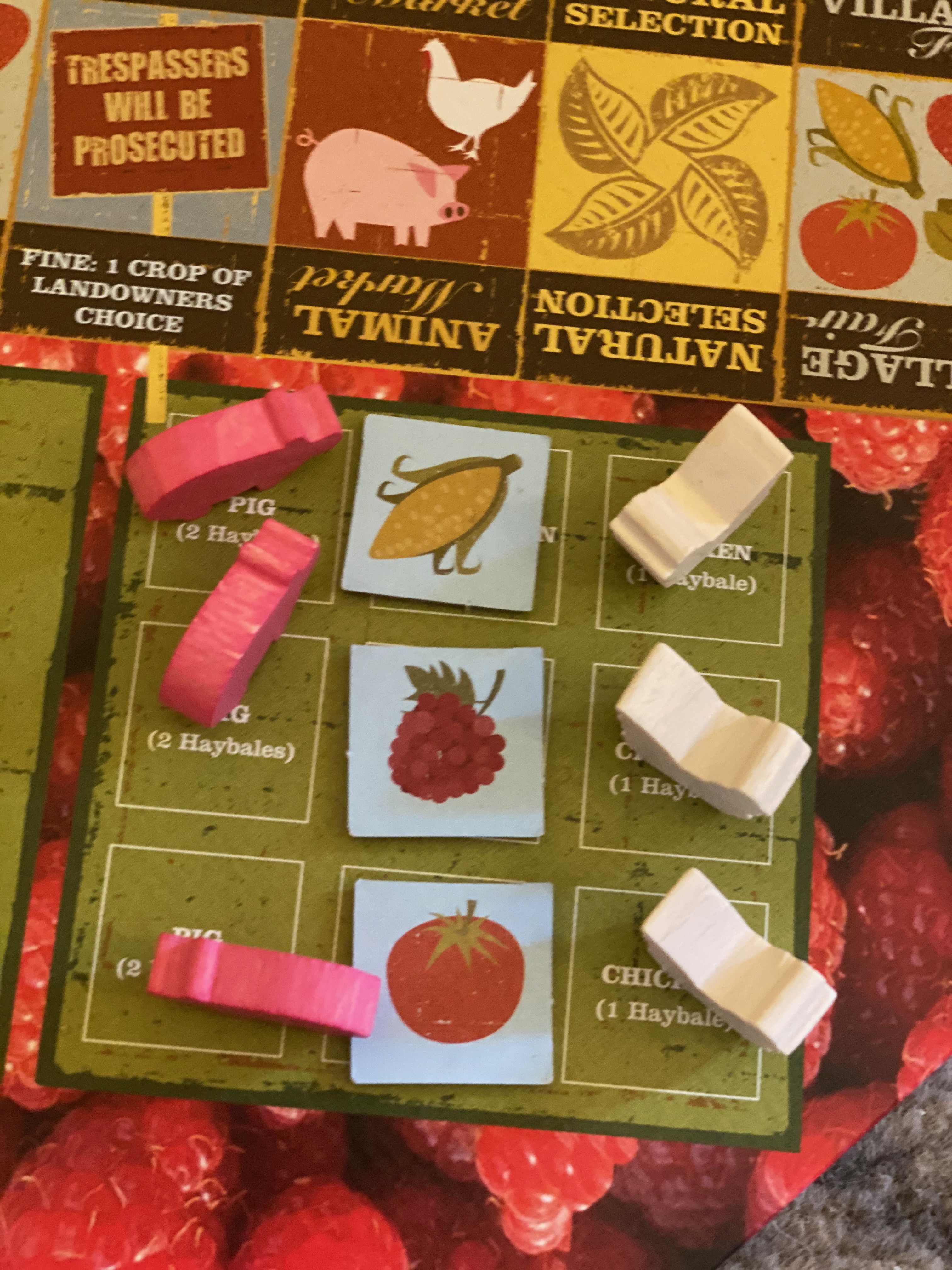 Crops and livestock are sold at the village fair, and it is really true to life with players aiming to avoid drought, bird flu and swine flu-as well as making sure none of your animals escape. 
I love playing board games with my children anyway but the fact that it is nature inspired and encourages things like growing food and looking after animals makes it right up our street.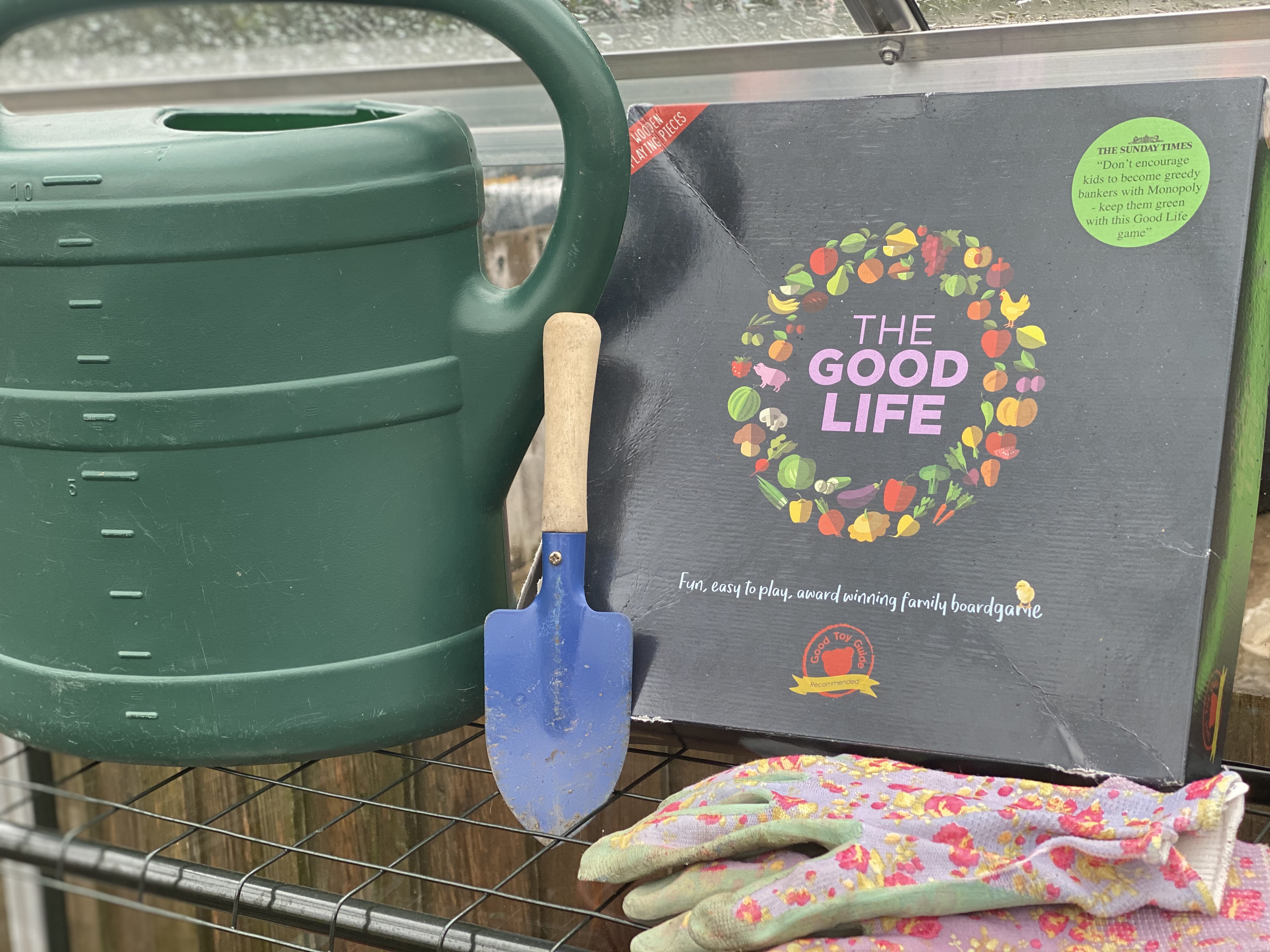 As the children get older, I can see them playing for hours with The Good Life game. I just hope they still want me to play too.
*We were sent The Good Life Game for the purpose of this review but all opinions are my own.