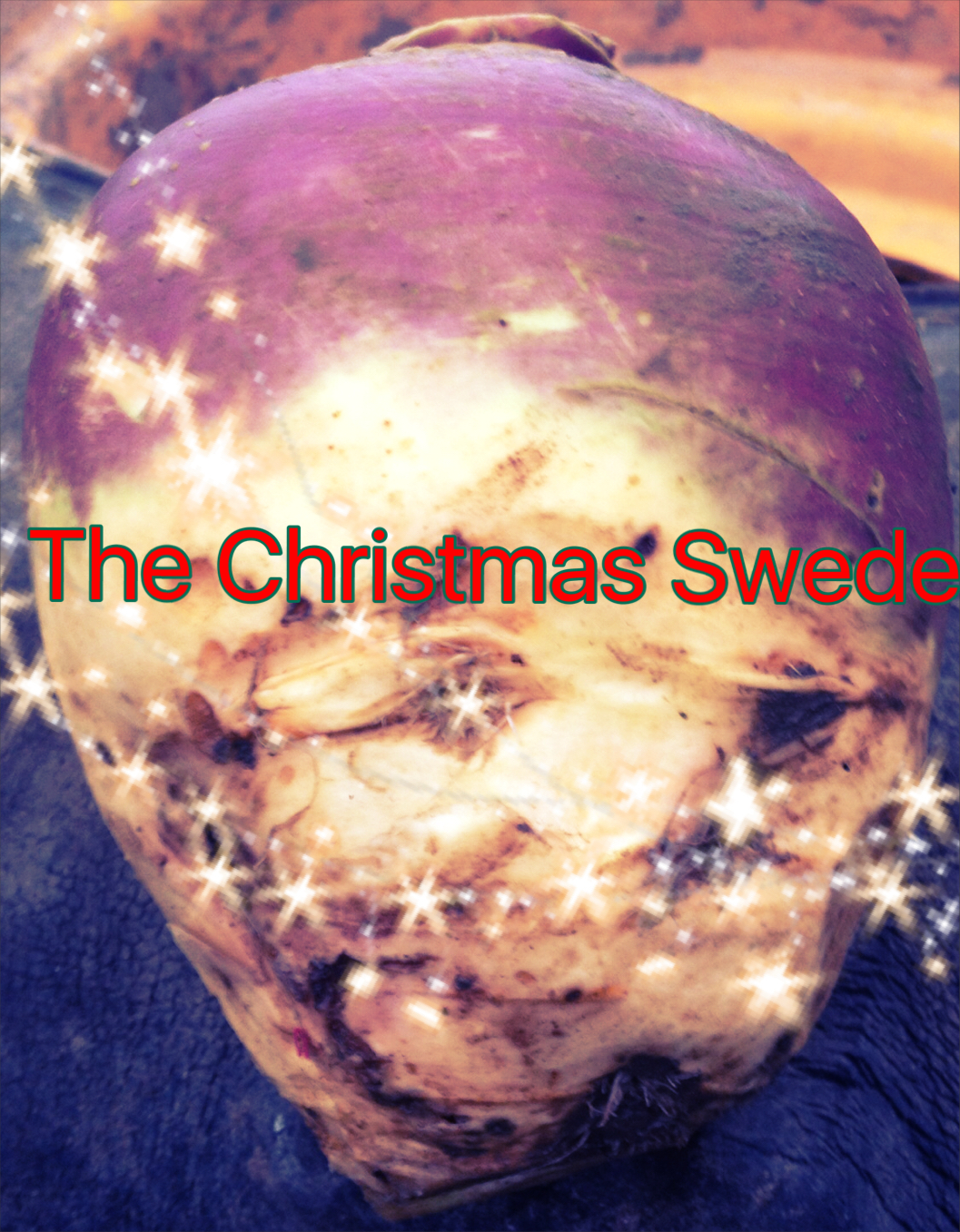 A few years ago, an old farmer turned up in our yard.
It happens from time to time.
He knew my father-in-law from years ago-my husband's Dad who passed away just after our eldest was born.
I had a chat with him and he also knew my husband's grandfather.
He told me tales of drinking, farming and life from year's gone by.
How he remembered the grandfather, my children's great great grandfather taking cattle to market in Wigan on a cart.
Wigan is about ten miles away from the farm. By car. On the motorway.
Imagine travelling on A and B roads in a cart with cows in the back.
He left us with a swede which we all had a laugh about. To us, a swede is just a little vegetable we sometimes have with carrots and a roast.
It has left me thinking though.
The swede, was small to us with our big tractors, cars and convenient lives.
To that old farmer though, it is a symbol of his livelihood. The hard work he has probably put in all of his life.
Years ago, people would have been so happy with some fresh produce gifted by a farmer.
Now it seems it was just a source of amusement.
The thing is though, that old man was proud of his swede-just like we are proud of the lambs that we rear.
This Christmas, if you sit down to a feast of fresh turkey, root vegetables, potatoes and sprouts, the chances are you will be eating mainly British produce.
Quite possibly from farms near where you live.
While farming has moved forward a great deal from the 1930s when that man was born and even more from the late 1800s when the farmer's grandfather was born in terms of machinery, essentially, farmers today are still providing us all with the same service.
As we look back at the year with Coronavirus, falling milk prices, sheep farmers in turmoil over the drop in lamb prices, Brexit looming, yet more articles in the tabloid press about red meat being bad for us and supermarket price wars, maybe we could all make a conscious effort for 2021 to be the year of the British farmer.
Just as I have reflected on that little swede, we should all take a moment before we tuck into our Christmas feast to think about the farmers and their families who have worked all year to put that one meal on your table, let alone for the other 364 days.
Thank goodness for farmers.