For more than 175 years, the Cheshire show has been the premier summertime agricultural event in the North West of England.
It is back this year on June 20th and 21st at the Tabley Show Ground in Knutsford.
Despite it being our local agricultural show, this is only our second year of going but, after seeing how much we all enjoyed it last year, I can't believe it's taken us so long to go.
In 2016 the show reached an exciting milestone in their history when the honour of 'Royal' status was bestowed on the show by the Cabinet Office. The 2016 event saw the inauguration of the newly titled, Royal Cheshire County Show and we provided a fun-packed, memorable occasion for our visitors, competitors and exhibitors alike.

With its roots firmly embedded in farming, the 2017 show will, again hold the many competition classes for cattle, sheep, pigs and dairy goats, but will also include hundreds of classes for light and heavy horses, show jumping, rare breeds of livestock, poultry, pygmy goats (I don't quite think our two are up to it), pigeons, cavies, rabbits and dog show.
The Delamere Dairy Main Ring is once again packed with entertainment from the fast and furious pony club games, to majestic birds of prey and of course the spectacular Grand Parade of Champions.
This year also sees a brand new Delamere Dairy Main Ring Attraction – The Four Seasons of Farming. During this unique display spectators will be taken on a journey through the farming calendar – introducing them to the giants of modern farming technology, from ploughs to combines.
Not to miss this year is celebrity chefs Jean-Christophe Novelli and Luis Troyano who will be making special guest appearances on the stage of the Roberts Bakery Food Live theatre throughout the show. I really hope we get to meet one of them.

Visitors can also take part in a competition with the two chefs-putting their skills to the test.
Choose Pie or Cake and bring your creation along on the day to be scrutinised by our guest chefs and win fabulous prizes.
Categories in each section include under 12s – for our budding chefs of the future. Amateur category for keen home cooks and a professional category to allow entries from industry professionals who want their creations to be judged by the masters.
The celebrity chefs will also be demonstrating their cooking skills on both show days, using the finest, locally sourced produce. Local Great British Bake Off hero Luis Troyano will be showcasing his bread making skills and home styled recipes and Jean-Christophe Novelli will create mouth-watering dishes and explode the myths surrounding French cookery.
If you want to experience and celebrate all that is great and good about the countryside then The Royal Cheshire County Show is the only place to be as it brings together the many interesting and fascinating aspects of farming and rural life in the beautiful and unique county of Cheshire.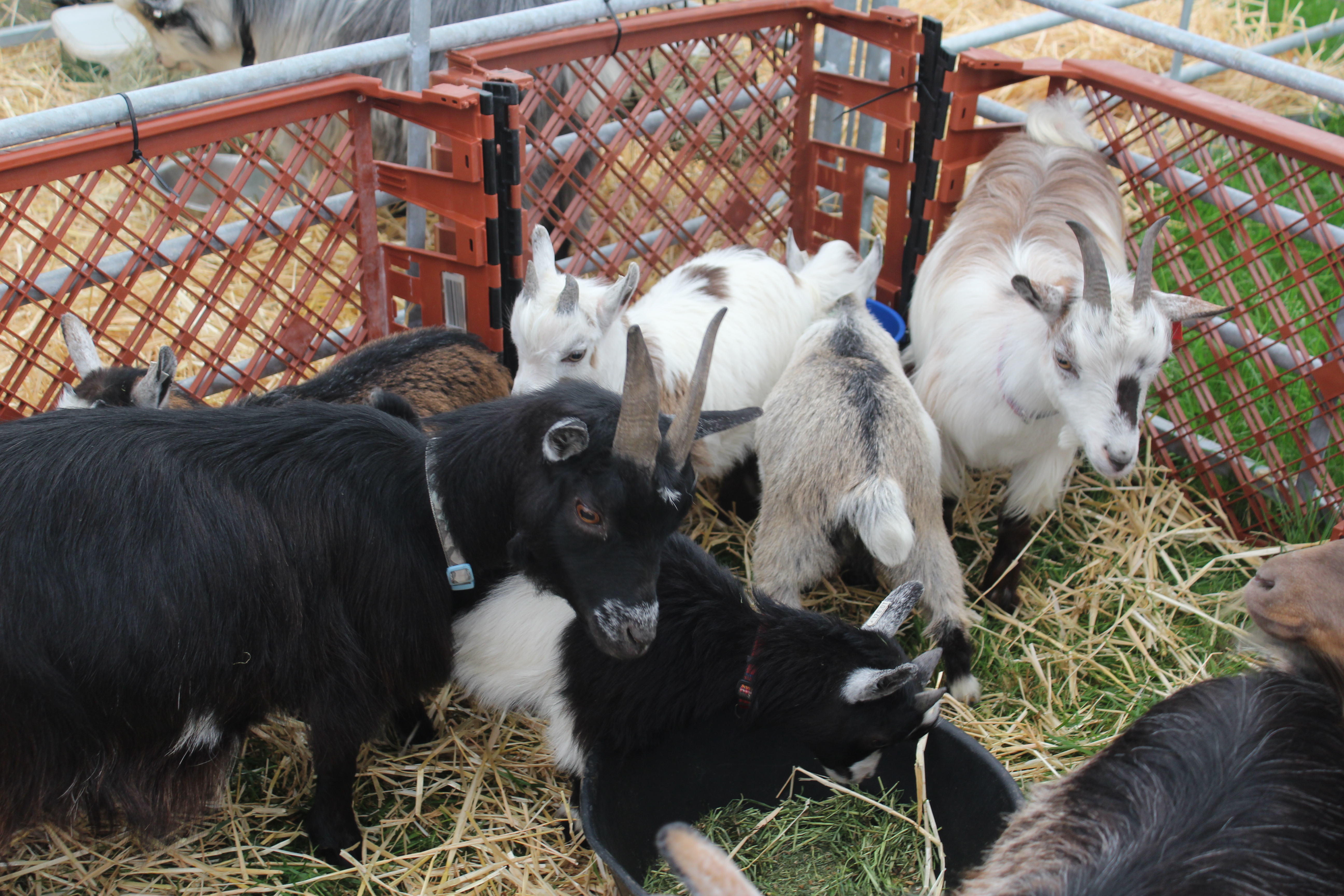 Children will delight on all that is on offer-not least all of the animals on show.
You never know, you might be as lucky as I was las year and persuade whoever you live with that a goat would make a brilliant pet.
Tickets are available now from the Royal Cheshire Show website or on the day.
Don't miss out.