Love it or hate it, most parents concede that In the Night Garden is a hit with the little ones.
While many parents believe creators of the show must have been high on some hallucinogenic drugs when creating it, it seems the show has some magical affect on children leaving them trance-like and, when watched on CBeebies, ready for bed.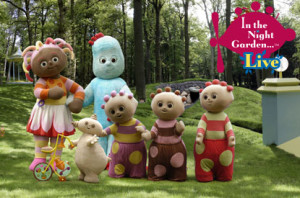 After a successful run last year, the In the Night Garden Live show is back in an amazing family-friendly Showdome.
It is never easy explaining to a toddler that, because you are sat so far away and can only see their favourite character on a TV screen that said character is actually there, in the same room as them.
Thankfully you won't have to do this at In the Night Garden live as, with just 13 rows of seats, attendees will be close to the action wherever you sit and everyone gets a great view.
Imagine the look on your child's face seeing Igglepiggle, Upsy Daisy and Makka Pakka brought to life before their eyes with beautiful costumes, magical puppets, enchanting music, and breath-taking projections that make it feel like you're actually in the Night Garden.
There are two different shows to choose from. Each one lasts just under an hour and follows a different story.
In the Night Garden Live takes place in its own purpose-built, family-friendly Showdome in the Old Deer Park in Richmond.
If like me, you don't live near London, the other problem is where to stay.
With a three year old, the thought of a long trip there and back in a day is not my idea of heaven so the only option is to stay over.
In the past, I have struggled finding accommodation as comparison sites leave me frustrated and confused.
I end up with 76 windows open on my computer screen, non the wiser to the best choice and, if I'm honest, I usually pick any just for ease which can mean I miss the best deals.
Thankfully, I found www.ihg.com which allows you to put the post code of the attraction or city you are visiting into the search engine and shows you the nearest hotels with prices, availability and facilities.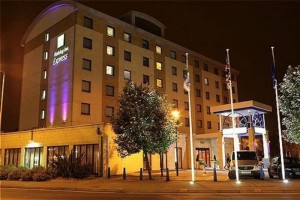 Travelling with kids means distance to the venue is a big factor when choosing your hotel. I found Holiday Inn London – Kensingtion Forum. It is just six miles away from Richmond Park. They have family rooms, connecting rooms and cots on offer as well as kids eat and stay free offers throughout the year.
Holiday Inn is renowned for its child friendly atmosphere. They don't mind if your child is a messy eater which is a great advantage for me as I have spend many a time on my hands and knees in restaurants picking up peas.
Before children, I always thought it was nice just arriving at places and staying in independent hotels.
Kids add a whole new dimension to travel plans though and all I am bothered about is whether Boo will be happy and comfortable.
You know what you're getting with trusted, household names like Holiday in and Crowne Plaza.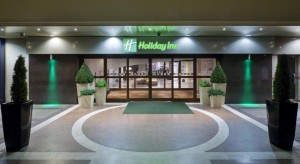 Another hotel within easy reach of Richmond Park is the Holiday Inn, Bloomsbury. Like the Kensington Forum, it is within easy reach of the show-a must with toddlers.
It also has a range of family-friendly amenities.
The greatest reason to stay at these hotels however is that it is the proximity to the centre of London.
What better excuse do us mums need to treat ourselves after an hour putting up with really enjoying our children watching In The Night Garden Live? Get down to Oxford Street, have a look round the many landmarks on your doorstop and enjoy a cocktail in the hotel bar-you will have earned it.
We all have busy lives and most of us increasingly find it hard to spend time as a family.
Why not use the In the Night Garden live show as a really good excuse to make a weekend of it or even a mid-week treat and really make it a summer to remember.
In the Night Garden will be at Richmond Park from 21st June to 5th July. Tickets are available now by clicking here.
InterContinental Hotels Group owns well known names like Holiday Inn, Crowne Plazza and Indigo Hotels , so you are bound to find somewhere to stay which meets your needs and your budget. Visit www.ihg.com to book your accommodation for what will be a truly magical trip.
*I was asked me to write this post but all views are my own.