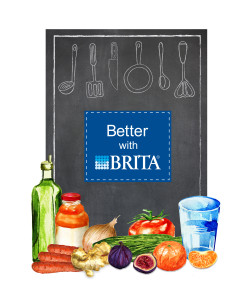 As a farmer's wife, I cook three meals a day for the family, farm workers and who ever else turns up. As any partner of a manual worker will tell you, beans on toast just won't cut it.
I also bake cakes as a little business on the side so an improvement in the taste of any ingredient in my cooking and baking is surely for the better.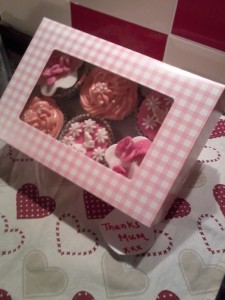 As part of the Better with Brita campaign, I am hoping to find some people who make great food on a small scale who really need a break.
I am aware of so many small businesses which produce amazing things but haven't had the chance of making it big.
I am therefore very excited to offer an amazing opportunity to all Farmer's Wife and Mummy, readers.
Brita and Delicious magazine want all home bakers and budding food producers making amazing produce in their own homes, using filtered water and local ingredients to create the very best flavours they can and to share their recipes to be in with a chance of showcasing their food at The Big Festival between 29th August and 1st September,
Maybe your crumble mix is always a winner at Sunday lunch or family and friends ask you to make you signature lasagne for parties, whatever it is, don't hide your light under a bushel. This could be your chance.
Now what's the tap water like where you live?
According to United Utilities, most of the water in the North West of England, where I live, is soft.
I don't know what has happened near me then because my water is very hard.
For me, this means my kettle gets a lot of lime scale, the taps need cleaning more often and it can sometimes have a bit of an unpleasant taste to it when you drink it.
When I first had Boo, I invested in a Brita filter jug. Mainly because she was bottle fed after six weeks and it was cheaper to buy the Brita system than having to keep replacing kettles.
When we moved to the farm, the jug got lost in the three miles between out old house and here.
I do still imagine it setting up a little home for itself in a lay-by but that is another story.
The Better with Brita campaign aims to prove to everyone that we don't need to put up with mineral-tasting hot drinks and have lime-scale floating around our vegetables when it is boiling in the pan.
Brita believe that we shouldn't compromise on taste and do you know what? So do I.
Water is a key ingredient in so much of our meals and snacks that having a cleaner, less chemical tasting ingredient will make everything taste better.
We all know we should drink more water (says the woman whose body is made up of 74 per cent sugar free cola) and I honestly believe that using a Brita filter will convince me to drink more of the stuff.
To find out how to enter your special recipe and the competition in general, click here.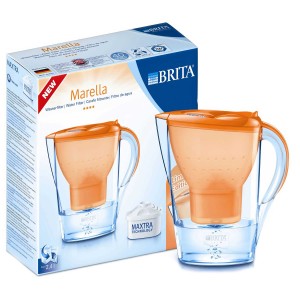 Not only that, one lucky person is also in with the chance of winning a BRITA Marella water filter jug (RRP £21). All you have to do is fill in the Rafflecopter below.
Good luck
a Rafflecopter giveaway