This month's Women in Farming is a lady with big ambition and a quirky style.
Abbie Dixon, 26, is the creative mind behind the independent Manchester based fashion label Bee Sting.
Inspired by her horse Makalu's shoes, Abbie started the brand from her bedroom on the family farm in Bolton, where she grew up.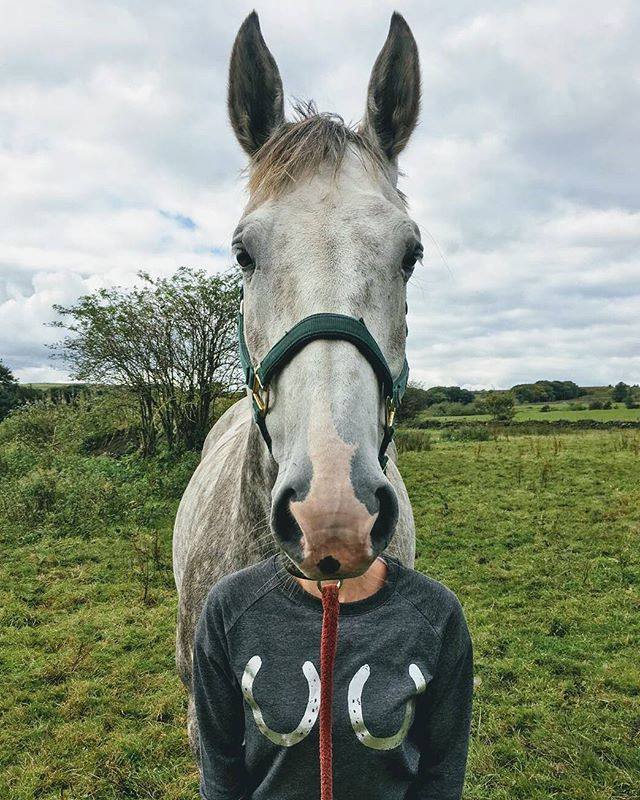 The Bee Sting brand is about body positivity which I love. Whether you carry a pair of Bee Stings or Big B's, the Bee Sting brand is here to celebrate women and hopefully crack a smile.
Yes, the horseshoes look like boobs and they are sure to turn heads whether you are into horses or not.
Abbie studied fashion and costume design at university so she says she has always had an interest in clothing.
Growing up on the farm, horses have been a big part of her life so she had the idea for the horse shoe tops because of this.
"I've always had a flat chest so all of these things inspired me to create Bee Sting," she said.
Abbie's first prints were composed on the farm with a knowledge of printing gained at university.
Abbie's family farm where she lives with her parents and younger sister, started as a beef and sheep farm and progressed to beef with an added equestrian centre and livery yard.
"I'm lucky enough to have owned horses since I can remember, and thanks to this I now have my brand Bee Sting Clothing," Abbie goes on.
"The brand stemmed from using a pair of Makalu's shoes to print onto a sweatshirt (my mum had to buy a rug for my bedroom at the farm because printing ink was spilt in the process), and from there the brand has been growing."
Abbie and her designs have featured in many equestrian magazines like Absolute Horse magazine and modelled by TV stars and other celebrities which is such an achievement from a brand which started in a bedroom in Bolton.
Abbie says she is more of a creative mind than a business one! Which I can totally relate to but she found a small company in Manchester that would reliably print her garments for her, which she says means she gets better quality control.
So not only by buying Abbie;s products would you be supporting a British rural business but you would also be buying a 100 per cent designed and made in Britain garment too.
Bee Sting sweat shirts cost £40 and T-Shirts start from £30.
Don't forget if you would like to take part in my Women In Farming feature or know someone who would, email me at ne************@ya***.uk