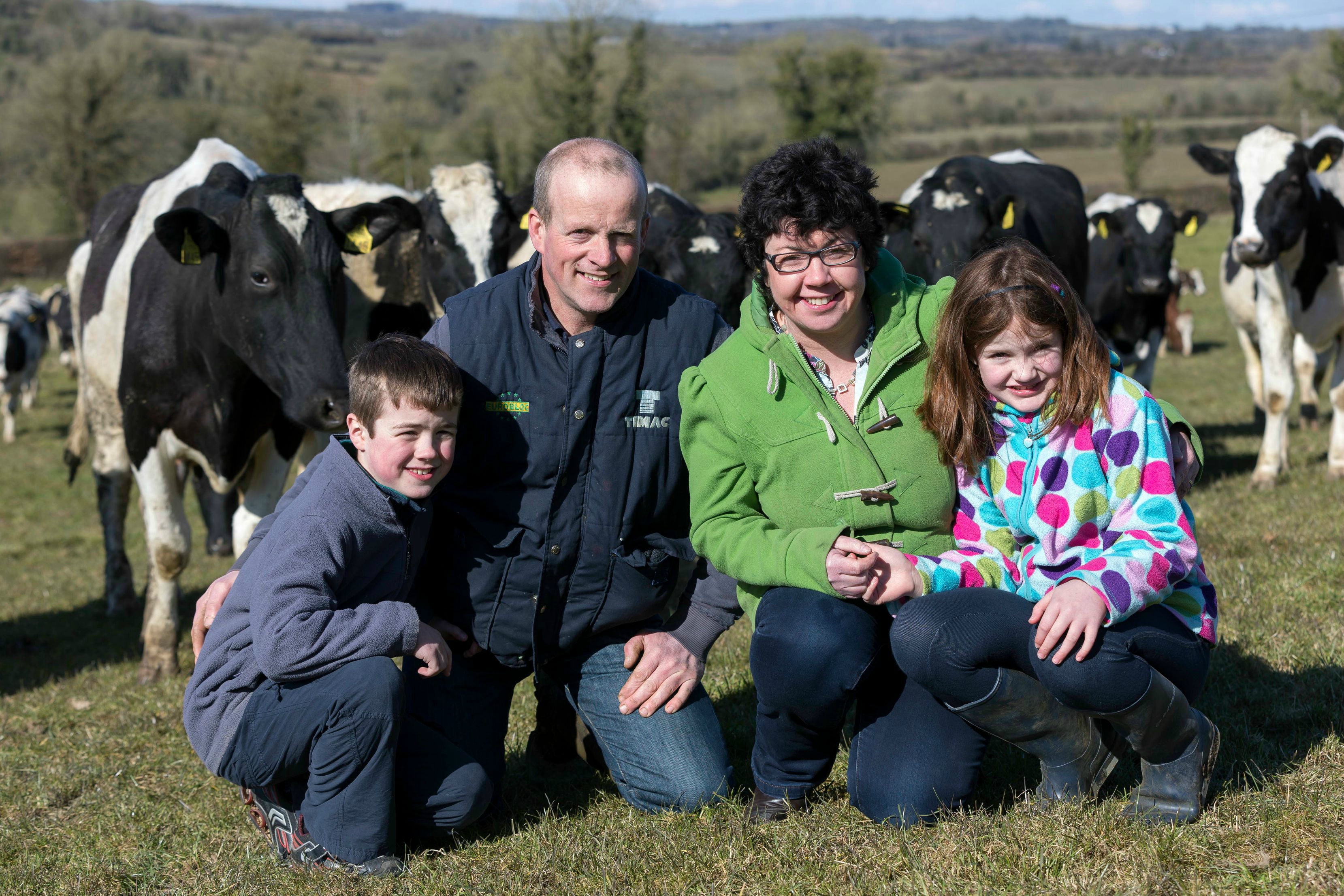 Lorna Sixsmith runs a dairy and beef farm in South East Ireland with her husband Brian James. They have two children (Will and Kate), two dogs (Sam and Lou), numerous farm cats, 120 cows plus fatteners, yearlings and calves. Lorna has been blogging for many years at LornaSixsmith.com and selfpublished her first book in 2013. She has now completed a trilogy. The books are also available in the UK in a number of farm shops and of course, on Amazon.
Lorna was brought up on a farm (where they farm now) but while she enjoyed it as a child and teenager, she admits she didn't have any plans to farm herself or marry a farmer. Brian also had a farming background but as a second son he wasn't going to inherit so went to college. The couple
lived in Wiltshire for almost 12 years, Brian was a scientist and and Lorna was a secondary school teacher. It was always presumed Lorna's younger brother would farm but when he decided against it, her dad offered it to Lorna and Brian and they moved back to Ireland in 2002 when their first child was a tiny baby.
The pair have a dairy and beef farm where thy will be milking 125 cows this year. They keep all male calves and finish them as beef either as bulls at 16 months or as steers at 22-24 months. They sell surplus heifers at a year old, usually just before the breeding season starts.
"My year has fallen into a fairly regular pattern.," says Lorna on the subject of organising her time.
"Brian farms full-time and while I'm doing farming to some extent all year, my busiest months are February to April when it's the calving season.
"I bring out a new book each year in time for Ireland's biggest agricultural show in September so May to September is also busy writing, editing and producing the book (thankfully my editor, illustrator and printer are brilliant).
"Then I'm straight into marketing the books, making sure all the farm paperwork is up to date and yes, anything else that needs to be done on the farm.
I'm fairly laid back regarding interruptions and disruptions to a planned day. I think you have to be when you're farming. It often happens that I have a day organised with a closed list detailing how long each task should take (so that I don't get sidetracked) and then something happens on the farm. It means that entire list goes to the following day but that's normal really. I'm not particularly articulate in the mornings so tend to write the books in the evenings. I do find my best ideas come when I'm out doing tasks like feeding calves or bringing in the cows to be milked – then it's a mad scramble for my phone or a pen and paper before it disappears on me again."
In terms of books, Lorna's biggest success so far is having sold 6000 paperbacks within the trilogy.
"I've got good press coverage and am really pleased to be included in the February edition of the NFU Countryside magazine – it's great to get some coverage in the UK as well as Ireland." she said.
"In terms of the farm, we've been working hard to improve the breeding of the herd in terms of its fertility and production. We've increased output per cow by 75 per cent and our annual solids are 3.72 per cent protein and 4.25 per cent fat. This is important as farmers here get additional payments for solids higher than the base level. For us, this worked out at 4c per litre last year which made a huge difference in financial terms."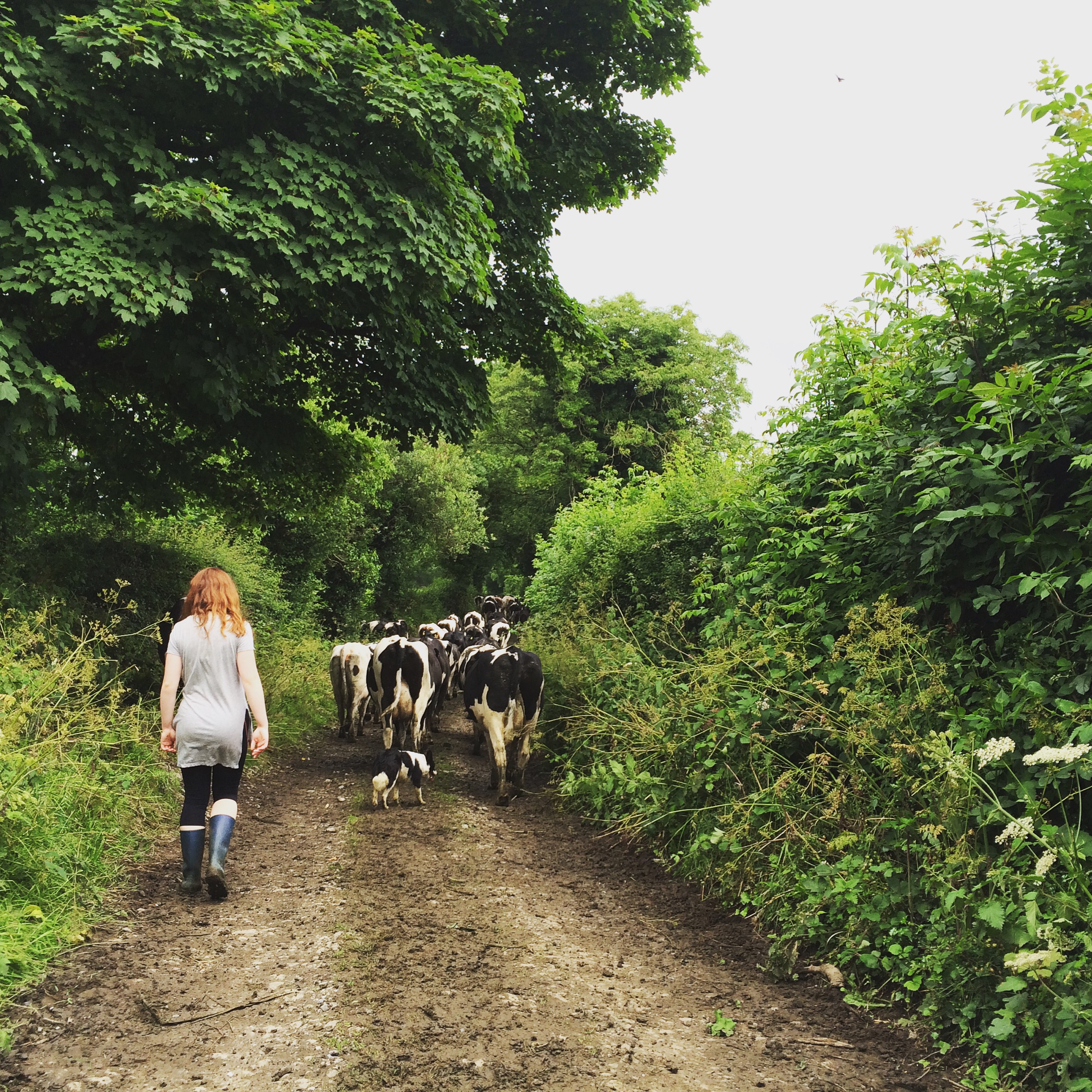 "The decrease in milk price certainly presented a challenge and if we had been constrained by volume as in the quota years, we would have been in bother. Cashflow can be entertaining at times!"
Lorna says the biggest worry to farmers in general at the moment is the effects of Brexit.
"In Ireland, we export so much of our food to the UK but there's no point in worrying about things outside our control.
"I suppose what is often at the back of my mind is how a serious illness or injury could affect our farm business and our livelihood. Obviously we have life assurance which includes sickness and injury cover but still!"
Lorna says she would love to see an appreciation of good food, especially regarding how it is priced in the supermarkets.
"Nothing irritates me more than seeing a chicken for €3, cheaper than a coffee and a muffin. It's crazy and it really sends the wrong messages – there's not enough appreciation of the work and cost involved in bringing food from field to plate."
"I wonder if people realise just how much farmers do in terms of keeping the countryside so beautiful – hedges cut and fields free of weeds and presenting a patchwork of colours. That farmers work hard to ensure their animals are well fed and content. I do think the Open Farm Sundays in the UK are a wonderful initiative, a great way to educate the general public so keep it up."
Lorna's favourite thing about farming is bringing in the cows on a summer's evening when the sun is "warm on my back, when I'm meandering along getting into the relaxed zone of the cows, and the scenery is beautiful. I never complain when they are in a far away field."
Her least favourite thing about the industry is "when you have pen pushers (office workers) telling farmers how to farm well."
I can certainly agree with most of that.
You can catch up with Lorna on her website, LornaSixsmith.com through which you can also order her back catalogue of books. She is also on Facebook and Twitter.