We don't go on holiday. We can't really leave the farm and, in years gone by, the sight of Facebook friends jetting off to sunnier climes has left me sad.
Not this year.
This year, I am bringing the holiday to the farm. Just because we are staying at home does not mean we can't pretend to be in Spain or Greece.
People usually use the term staycation to mean holidaying in the UK. At the farm, a staycation is literally where we stay. Here.
Don't dispair. Follow my ten easy steps to holidaying at home.
1. Arrange sun loungers around the paddling pool as if it was an actual swimming pool. It really makes your garden look like it could be transported to one of the Greek islands. Feel free to make it really authentic and set you alarm for 4.30am to put a towel on one. Or, just put your towel on it the night before if you want to stay in bed.
2. Make candle holders out of old wine bottles and allow the wax to cascade down the side.* Nothing says Mediterranean to me more than this. I was so impressed with my first attempt that I simply had to buy another bottle of wine so I could have a matching one at the other end of the table. This one was a Chianti from M&S and the little basket attached just made it for me.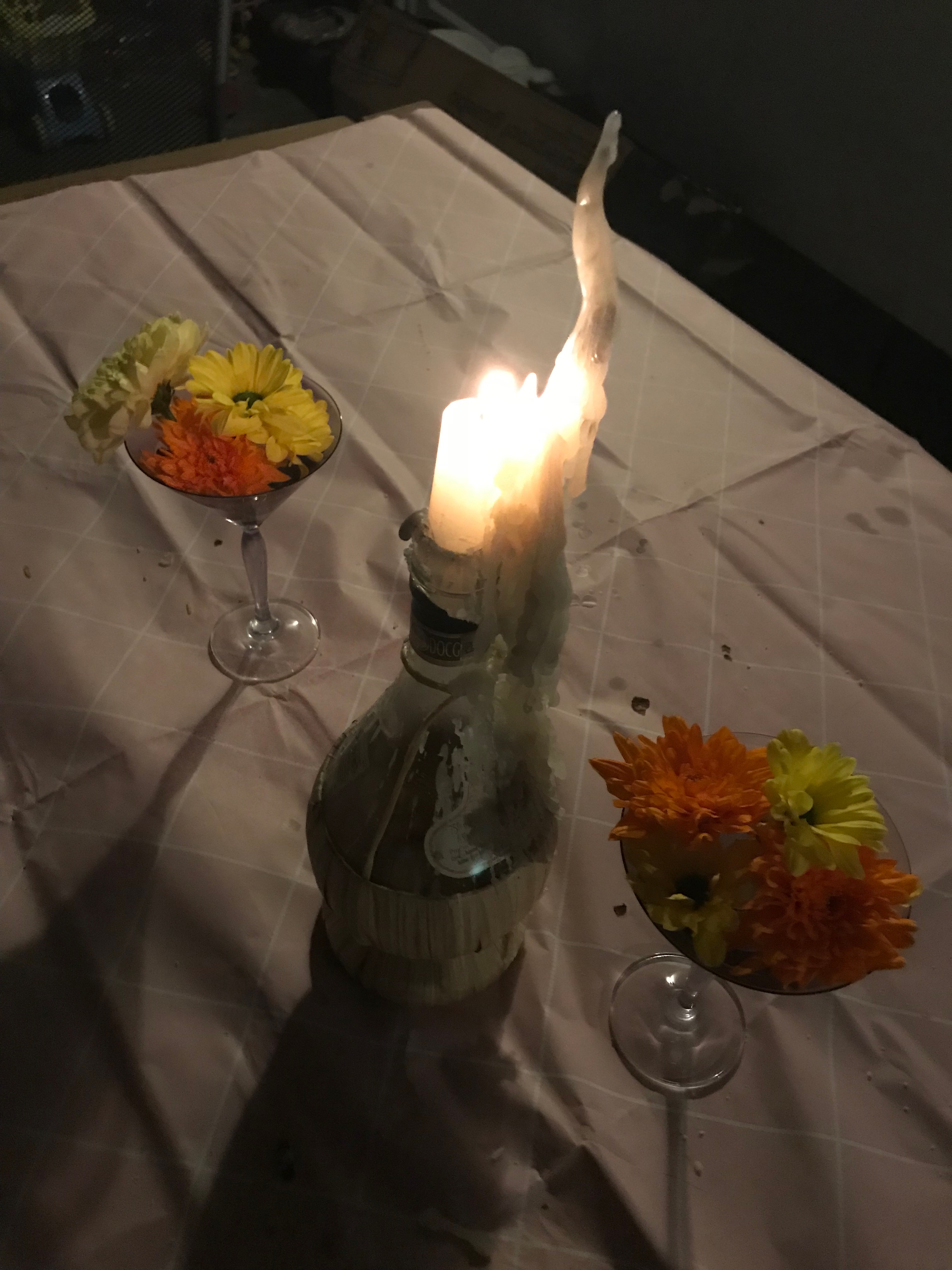 3. Apply aftersun every evening. Even if you haven't been out in the sun. Just that smell will transport you to foreign places. Your skin will also be beautifully moisturised so that's a winner.
4. Eat outside every day. Buy a gazebo in case of rain but try and do it every day for one week to really make it feel like you have had a holiday. At the farm less sweeping is required if we eat outside because an animal is sorely to come and hoover up the droppings of children. Less work for me.
5. Get some Ibiza classics pumping around your pool. If we have a barbecue, I always try to get the tunes pumping. It's funny because the garden fence is just above waste height so if anyone drives past and I am dancing with the boys, it looks like I am dancing alone. I dob't care though, it transports me to the white isle. Even I I do look like a mad fool.
6. Put a cocktail umbrella in every drink. Even your morning cup of coffee. No better way to feel tropical.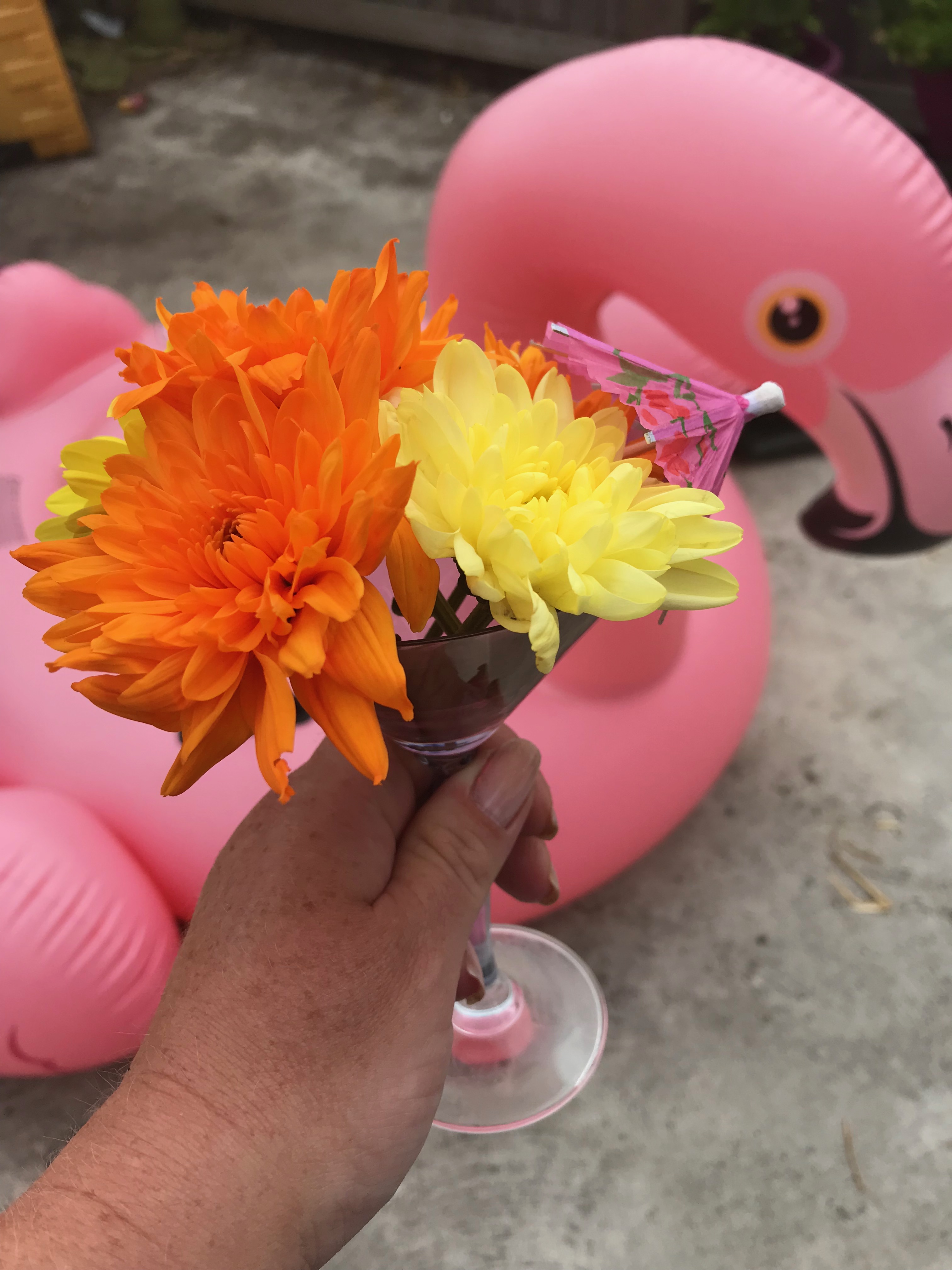 7. Buy a couple of pool inflatables and dot them around the place. If noting else, you can use them to recline on in lieu of a sun lounger.
8. Have a glass of wine with dinner every night. You can't get more continental than that.
9. Get changed at night time. I know it will dramatically increase your washing but why not dress for dinner at home too?
10. Learn Spanish and speak it to anyone who will listen. For me it will only be the children but a few holas popped into our daily conversations is sure to make the farm feel a little more exotic.
Honestly, there is no need to thank me but, as you sit there sipping your Pimms or sangria, raise a little toast to the farmer's wife who is dancing around her garden pretending to be at Es Paradis.
*Please note that if you use a paper table cloth with the wine bottle candle holders and there is a breeze, there is every possibility that said table cloth could catch on fire. This may or may not have happened.
It obviously did. If something could go wrong, it would always happen to me. I did put it out quite quickly and I did laugh.