There is a lot of talk on social media about women loving their bodies whatever their size. In the whole I agree and, with the weather being so hot lately, even I have worn a swimsuit in the garden with the children.
The problem with body confidence is wearing the right kind of clothing for your size and, in my case, age.
I have a problem that I till think I am in my mid-twenties in my head and some of the clothing I wore then is definitely not appropriate both because I am older and because I have put on weight.
Three children have ravaged my body. I am not happy with it and, while plans are in place to make it a little better, I was not one of these women whose figures bounced back after pregnancy.
For this reason, I choose my swimwear wisely.
Thankfully in the last few years, there has been a revolution in swimwear. May I introduce you to the swimdress.
For people like me, this invention has been a godsend. My legs are ok and my arms. I can even learn to love my upper body at a push.
It is below the waist (or lack of waist) and the belly area which is my nemesis. I put four stone on with my first pregnancy and while I didn't gain so much with two and three, the polyhydrominos with number three stretched my stomach area beyond all recognition and now, 17 months on, it is not even back to how it was before number two.
Two caesareans and a previous abdominal surgery for polycystic ovaries and I am left with a shelf, an apron or an over hang. However you want to describe it.
Swim suits with a skirt are therefore my go-to when the sun comes out and the paddling pool fills up and I have picked my favourite six out of these swimdresses from Simply Be.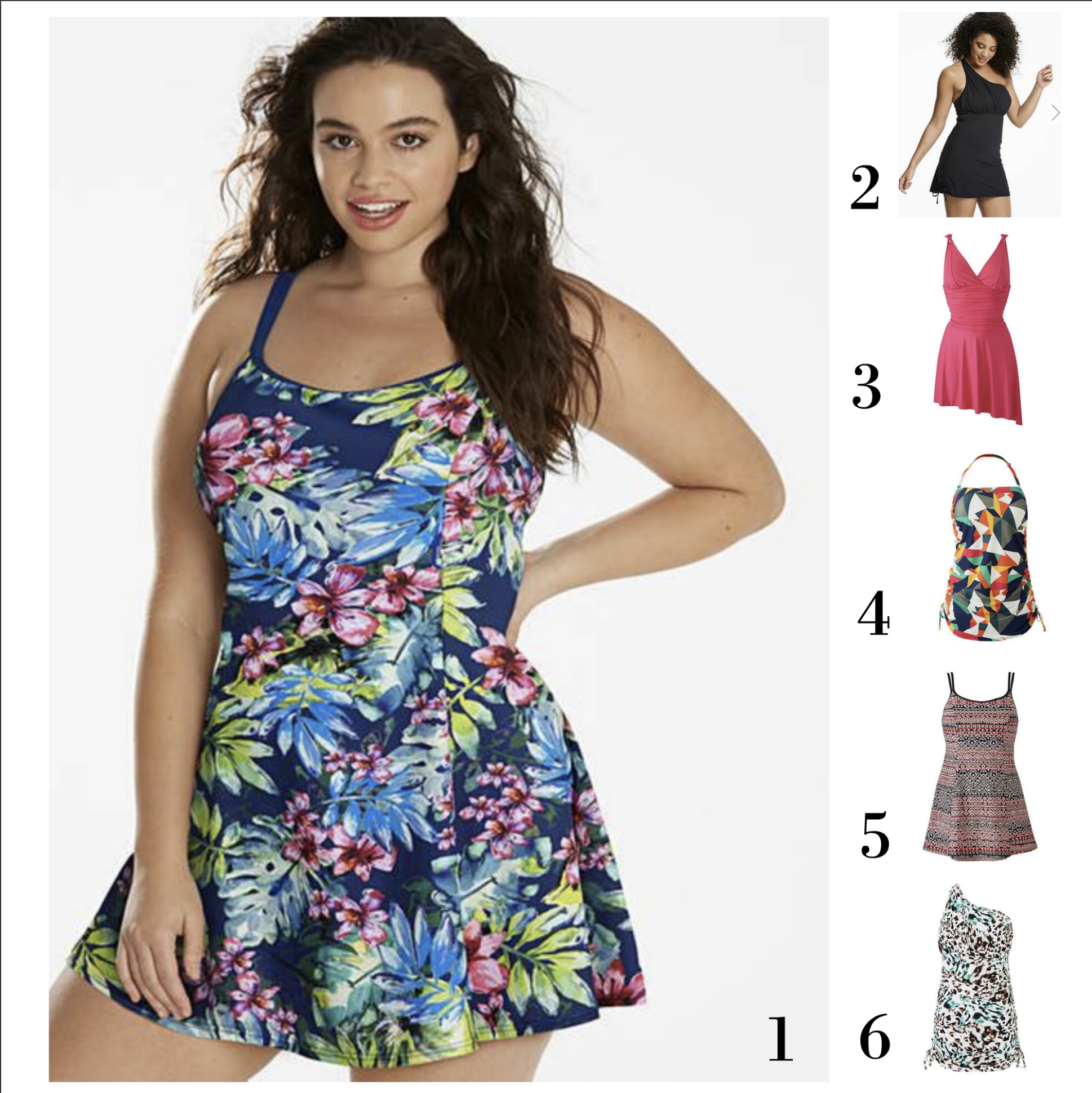 1. MAGISCULPT Floral Flatter me at £42
2. MAGISCULPT Black Swimdress £40
3. MAGISCULPT Convertible Swimdress
4. Simply Yours Bandeau Swimdress
5. Together Ethnic Geo Swimdress
6. MAGISCULPT nimal One Shoulder Swimdress currently on sale at £28.50.
I usually always go for black but I love that the black one I picked here is a one shoulder one which makes it a bit different.
These suits are so lovely that I don't think I would mind walking to the bar wearing them, teamed with some wedges and a bit of beach jewellery.
Happy Holidays.