As a mum of three, my weaning journeys have changed somewhat with each child.
With my first, I was a spoon feeder. Some people may judge me on that but, as a first time mum who hadn't discovered the online world of parenting advice, it was the only thing I knew.
My own mum spoon fed me and it worked. I still introduced a variety of tastes and our daughter is still, at seven, a really good eater who likes a variety of foods.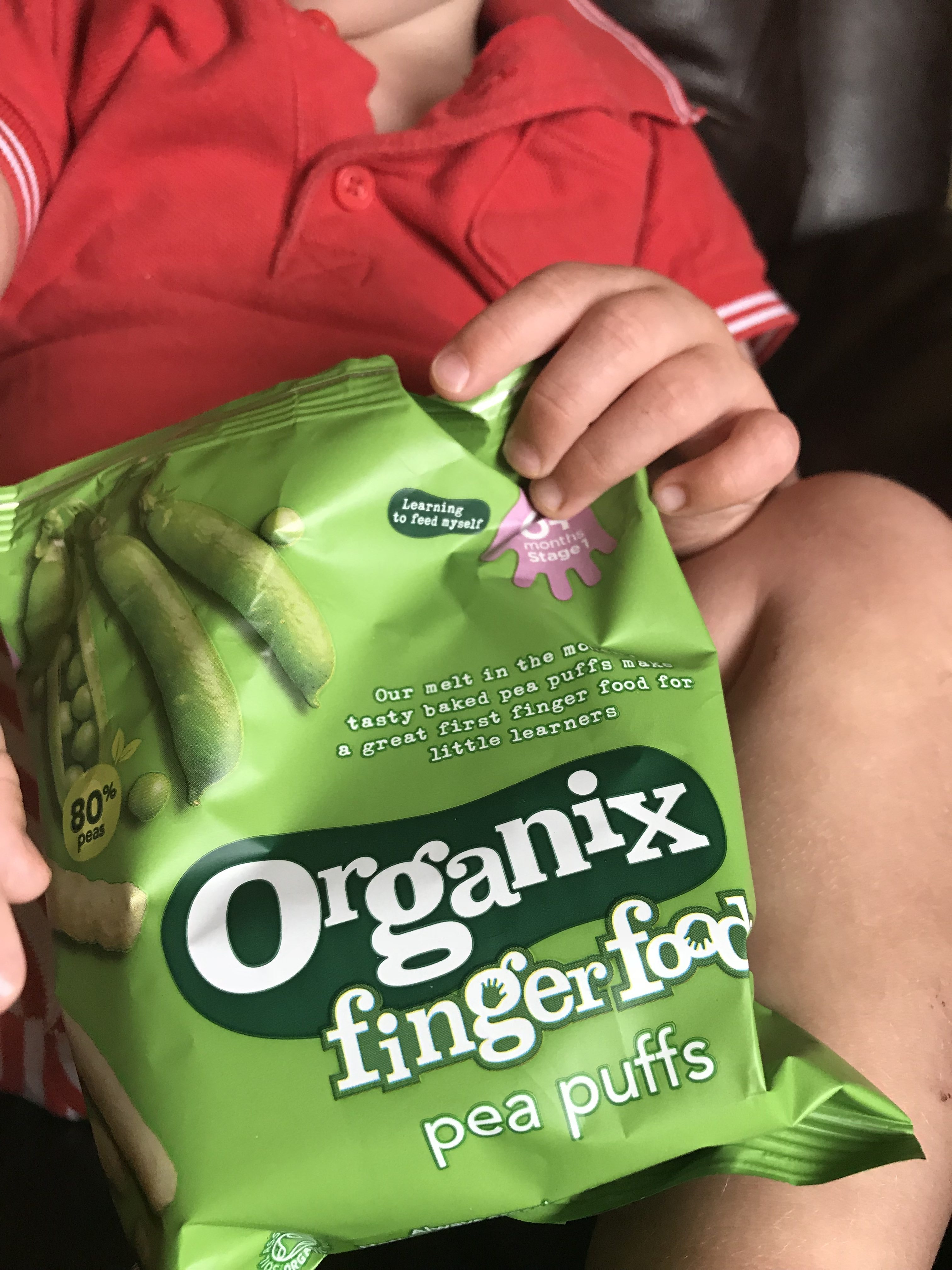 When it came to our second chid, it really became an explosion of ideas. Baby-led weaning vs spoon feeding was in full force in our house and, in the end, I opted for a mixture of the two.
I gave him a selection of finger foods to try on his high chair tray and spoon fed a mushed up version of what we were eating. I didn't liquidise with number two. I just mashed.
By nine months old, he refused anything off a spoon apart from yoghurt.
I love how babies naturally want to try anything. Their curiosity is amazing- even if they pull hilarious faces if they try something that they are unsure of.
I have never said 'you can't try it'. I have never said 'you can try it but you won't like it.' These phrases just ooze negativity and this is not my parenting style.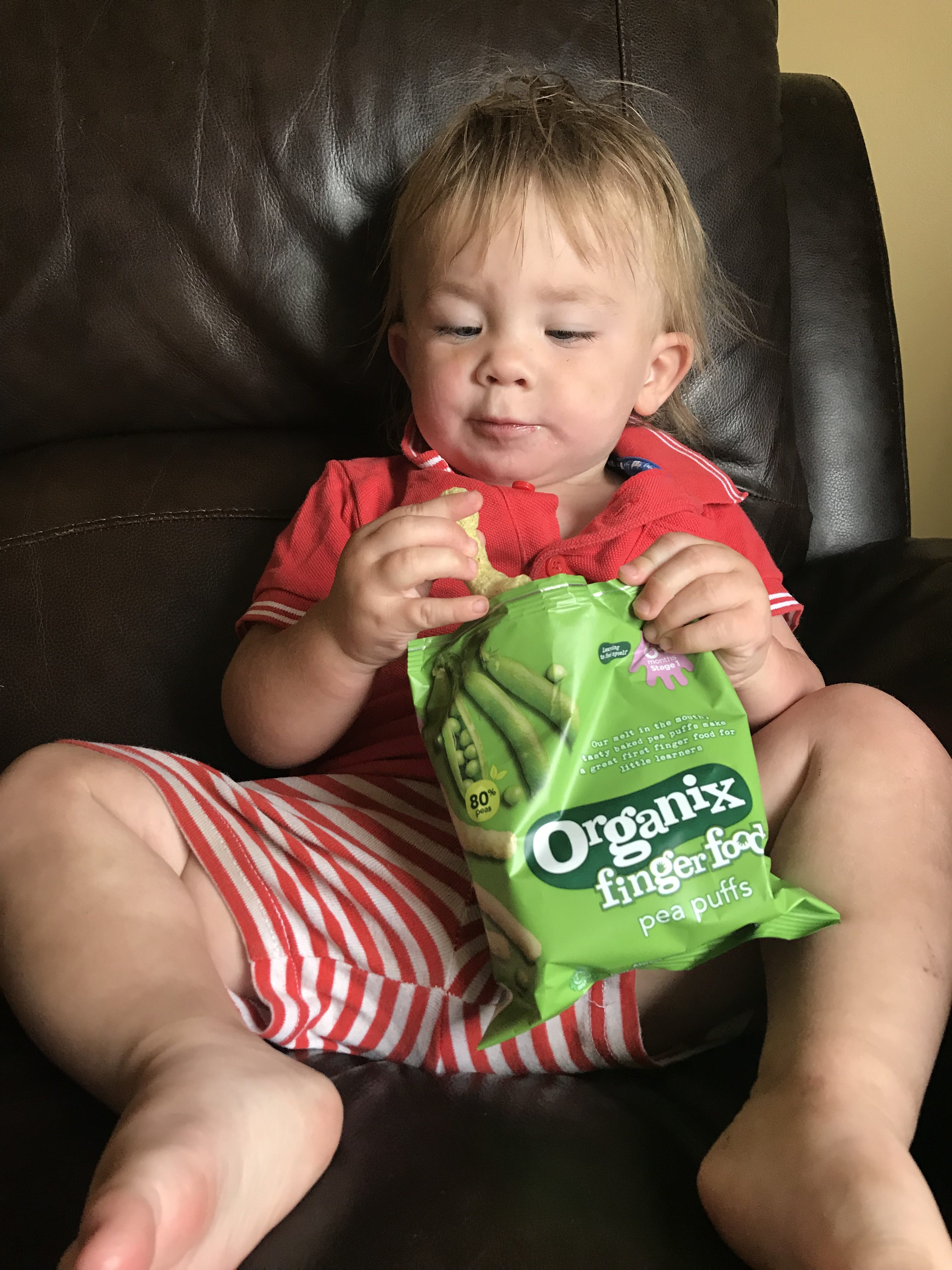 They have all sucked on lemons and had faces of repulsion from their first taste of olives or hummus or beetroot.
Sweet vegetables have always been a winner here. Carrots, parsnips, beetroot, sweet corn and peas.
Even now, if I put peas on their plates, the younger two pop them in like sweets using their fingers.
All of these are great first foods. Yes beetroot can be very messy but, when it is cooked, it stains slightly less. I think there should be a lot more pink food in the world.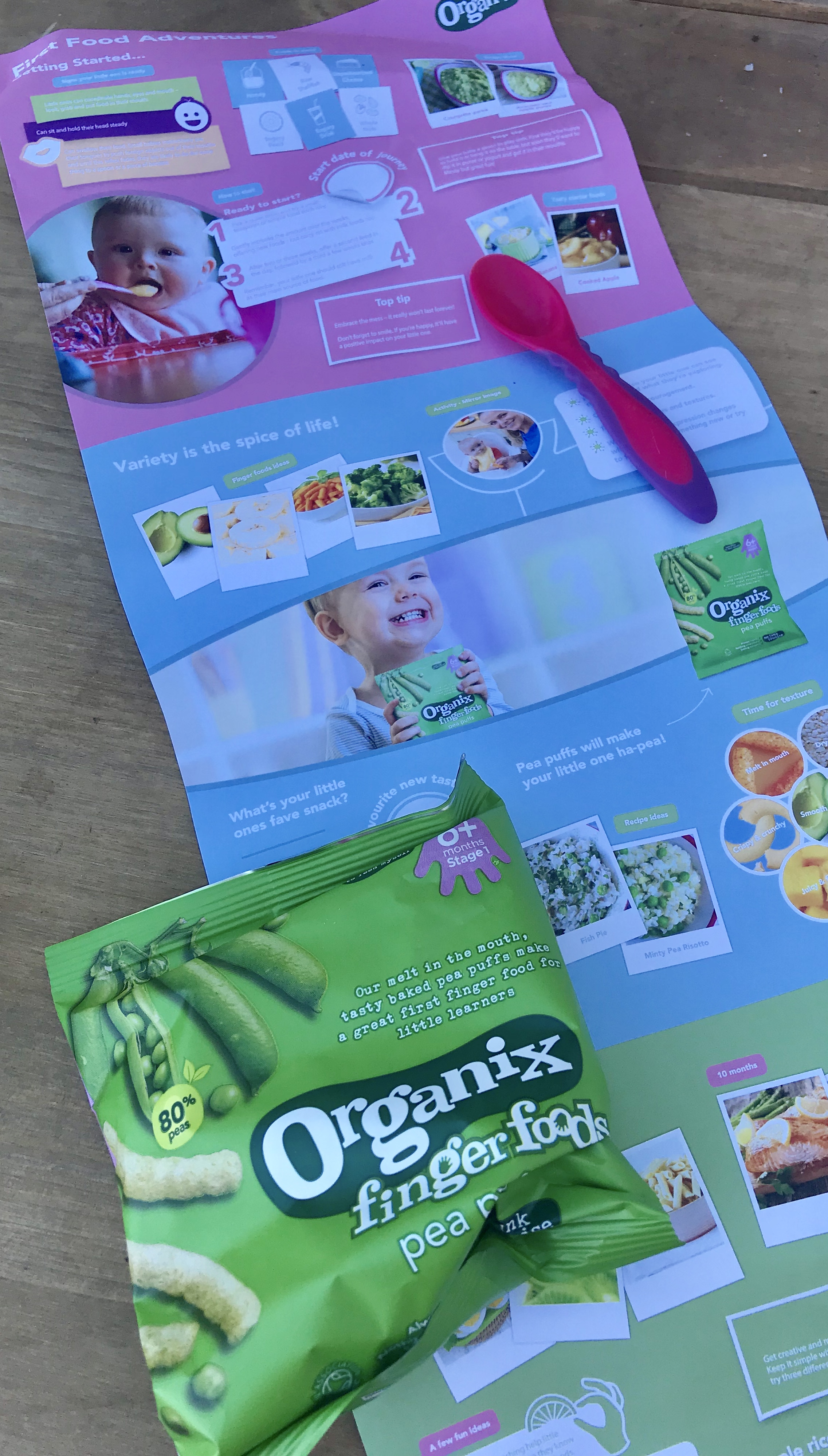 Organix have loads of ideas for you to try and weaning advice for every type of parent and child and this handy wall chart to track your weaning journey and give you new ideas to try.
Fruit is also an obvious choice and all of my children enjoy a variety of it.
I take them fruit picking regularly both at other farms and looking for berries on our own farm. This really does foster a good relationship with food.
We have grown strawberries and green beans ourselves this year in pots in the garden and I feel a child is never too young to help harvest things-even if things like stones end up in the pan too.
Teaching children where their food comes from at an early age really helps them to enjoy their food because it is not just a case of eating whatever is put in front of you. They have helped to get it to their plate.
Allowing children to play with food is also important.
We are currently in a haze of Supertato and this has really sparked all of their imaginations. We have had a tuff tray loaded with potatoes carrots and other vegetables for them to feel and play with. They have eaten quite a bit of it before it got to the kitchen but that is the fun of it.
They are not afraid of food and this is a good thing.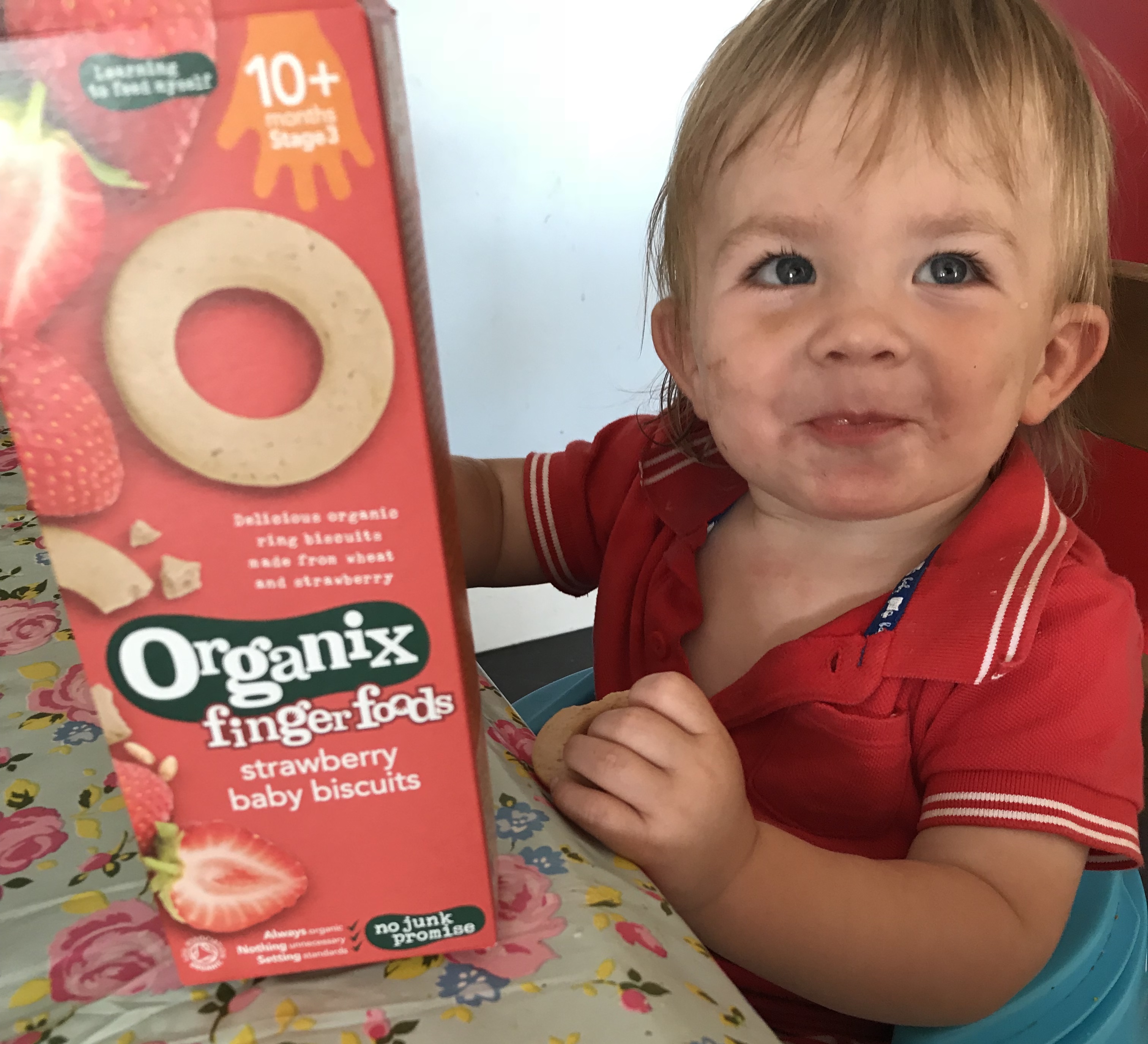 I am definitely not one of these mums who hovers around them with a cloth to wipe them.
When number three came along, I didn't have time for purees. Apart from the Organix snacks and a few fruit pot snacks, it was baby led all the way.
Even now at 16 months old, my kitchen floor is a living testament to what we have had to eat. Our dog loves it and sits under the table, lying in wait.
Number three has been a force to be reckoned with. He was only in a highchair until he was one because, even with straps, he could climb out.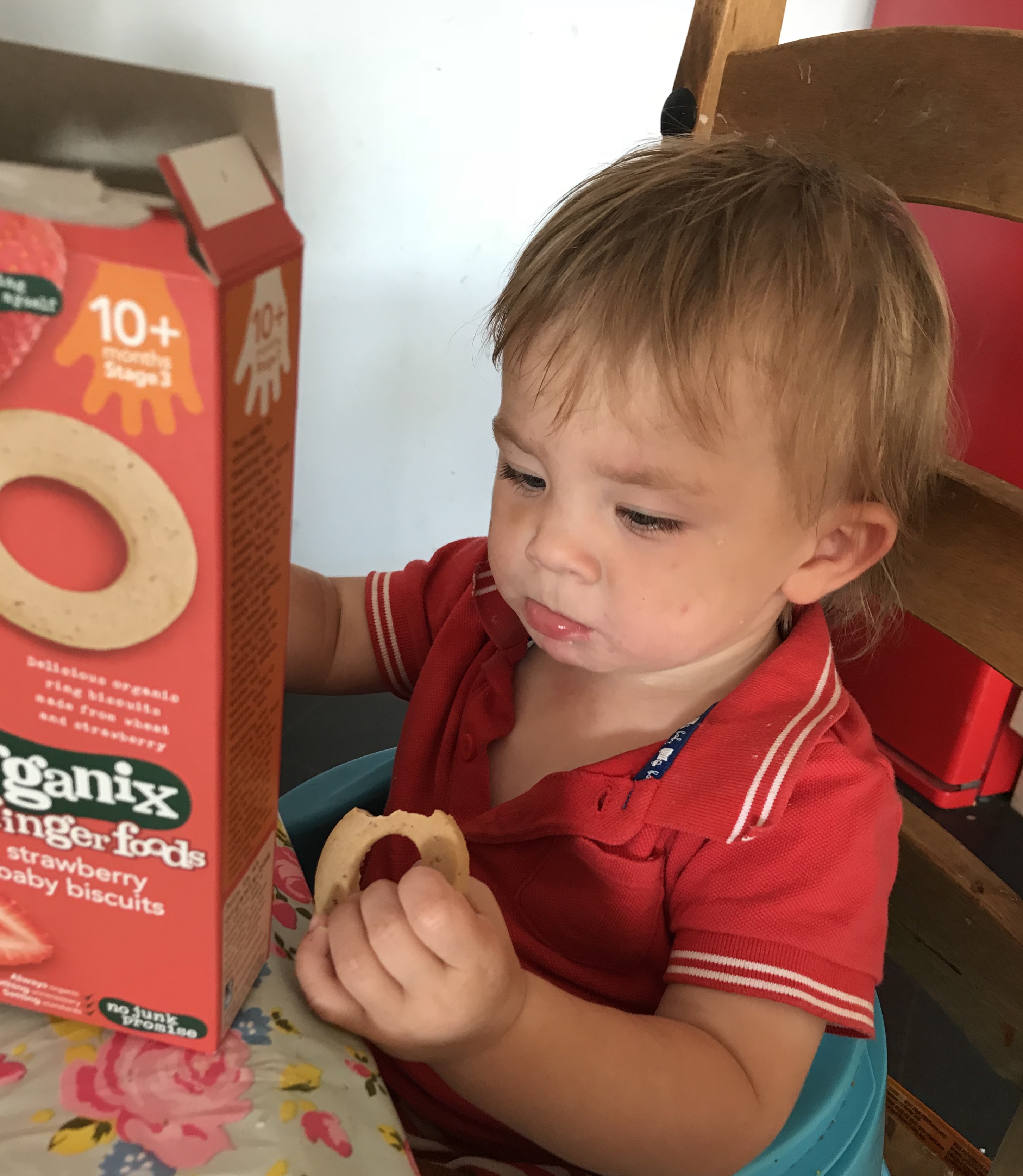 Having him sat properly at the table (on a booster seat) has really helped him learn about sitting and eating his meals.
Don't get me wrong, a lot of it is still banded around the room but that is all part of the learning process.
I am all for letting babies try every food but, if you are doing this and not feeding them the types of food the rest of the family eat, you are doing both your child and yourselves a disservice.
When you start introducing your meals, they will be an alien concept.
For this reason, number three enjoyed parts (if not all) of our meals from the start.
I do not add salt to my cooking so there was no worry there and, he started eating vegetables and small bits of meat, egg, cheese and pulses when it was part of our meal.
I find cooking from scratch healthier than convenience foods as I know exactly what my family is eating.
I found number three choked a lot less than my daughter. When she was given a more lumpier puree, she quite often gagged on the food. The boys didn't do this nearly as much.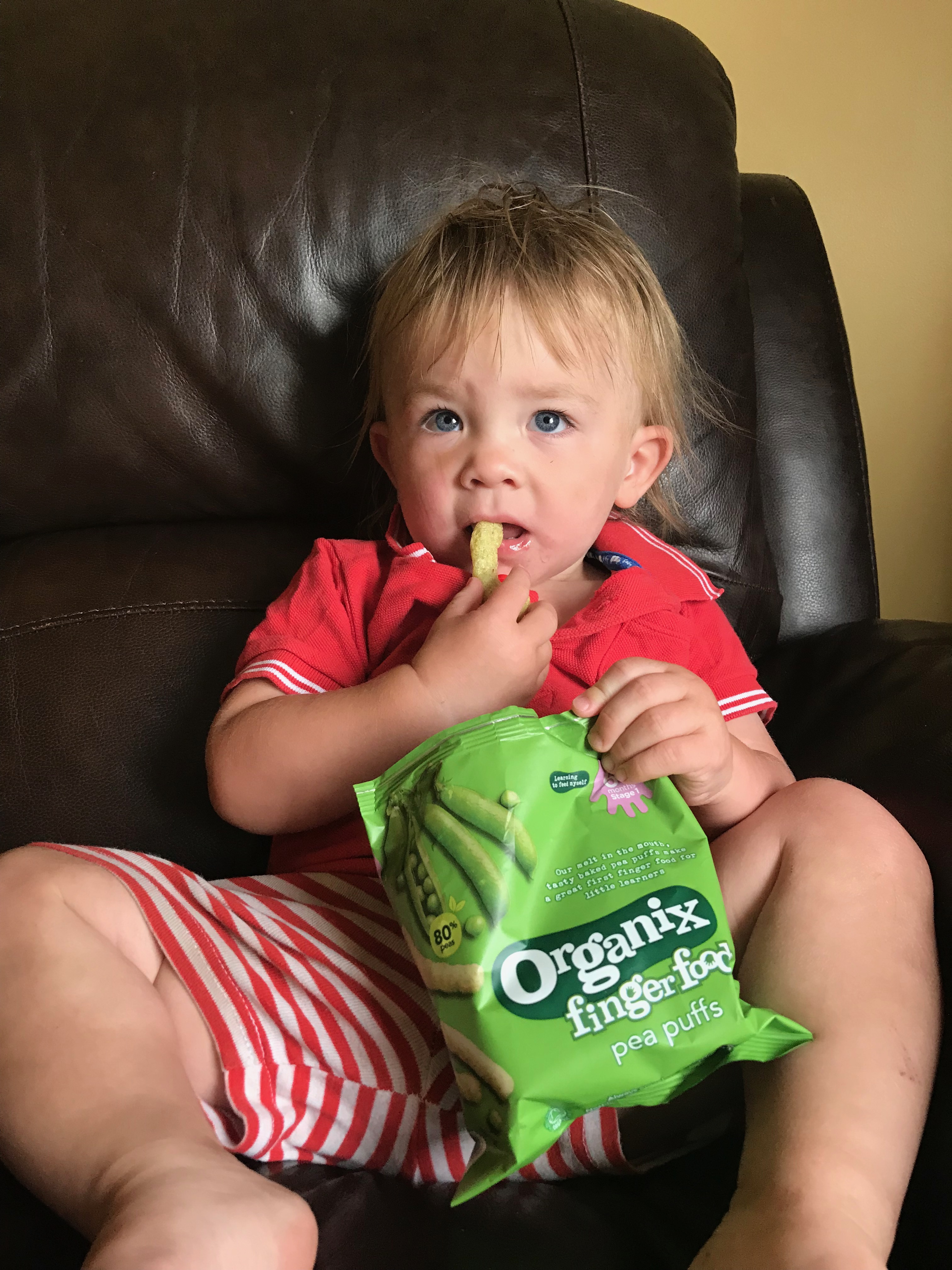 In doing this kind of weaning, you are also helping with fine motor skills. At eight months old, the baby was quite adept at picking up a pea or a sweet corn kernel with his little, chubby fingers.
For most babies, sweet things are always favoured because milk is sweet and that is what they have been uses to for so long.
I found mixing a bit of fruit with really savoury foods helped to introduce them so broccoli and apple is a good one or go all Asian and Middle Eastern with your cuisine and add raisins, fried apricots or coconut.
Organix do advise not to do this though, saying that children may start to expect all veggies to taste sweet and I do accept that they are probably right with this one. Broccoli especially has always been a difficultly one for them all to master but they do all like it now.
I think a lot of people worry about their children becoming a fussy eater but I think if you just relax about food, it all usually falls into place.
We have been through every fussy eating stage. My eldest is now seven and, apart from anything stew-like in appearance, she usually eats the food I present her with.
The three year old is currently going through the fussy stage but I just give him the same as everyone else (as well as something that I know he will eat) and I am confident he will come out the other side like his big sister did.
The baby is basically in the best stage of all. He is a human vacuum and manages to eat anything and everything he can get his hands on. It is a joy to watch but I know enough now to not get complacent as we went though this stage with the older two and I think I actually made myself an imaginary 'mum of the year' badge, thinking I had won at parenting. Only to be brought back down to earth when the next day they refused something they had previously adored.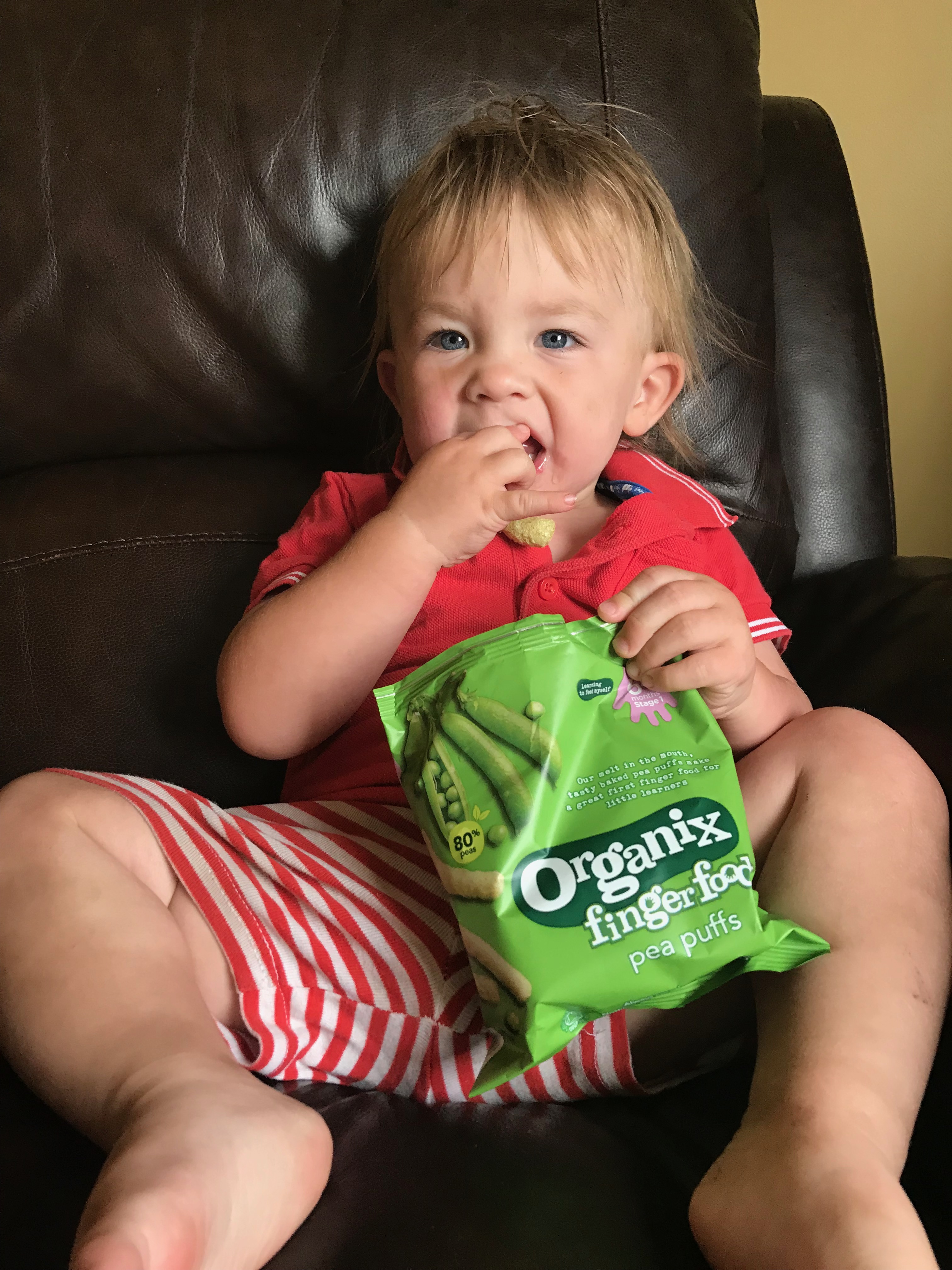 Parenting is all swings and roundabouts in all areas but especially food. You just have to keep on with it and know you are trying your best.
Having help from Organix has really helped me. I thin we all get stuck in a rut of the same old meals. The Organix website has given me ideas on different family meals to try as well as ideas for weaning and I truly believe this is the whole point of weaning.
Allowing your children to enjoy a variety of things from every food group and sitting down to dinner with the whole family.
I just wish the throwing things on the floor stage would end soon. The dog however loves it.
Happy weaning.
#NoJunkJourney #FoodYouCanTrust