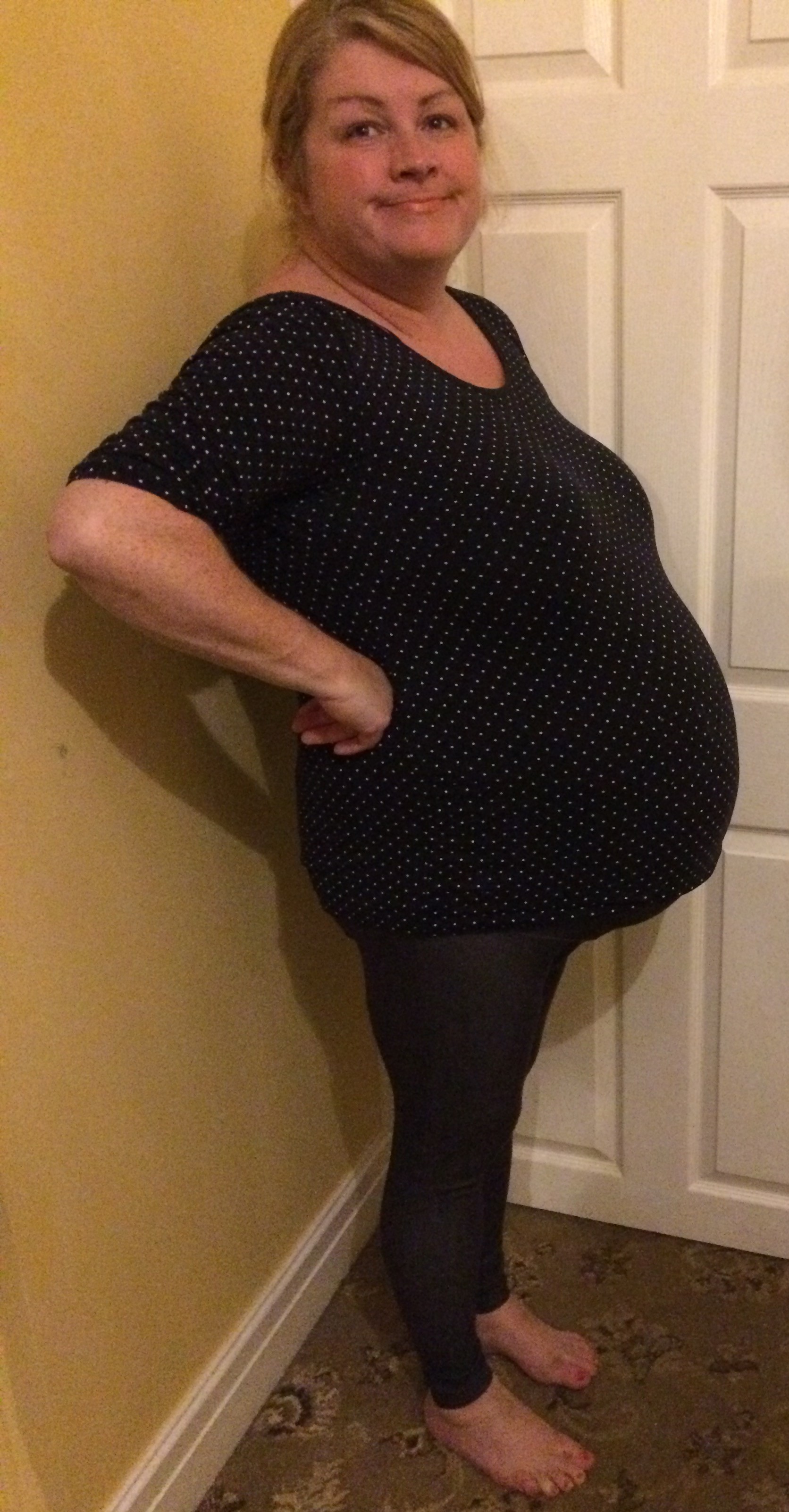 It's been four weeks since my last pregnancy update. A lot seems to have happened since then and it feels like an age ago and, to be honest, I am closer to 33 weeks than 32 but I thought I had better press publish before the baby actually makes an appearance.
We've had Boo's birthday last week and quite a bit of stress due to one thing or another. It was G's birthday at weekend too but his update on the blog will be later this week.
I am so pleased that the new baby will not have a January birthday. It will be so refreshing to celebrate something in a different month.
I promised myself as soon as the birthdays were over, I would start preparing for the baby. I am just not feeling it at all.
Of all of my pregnancies, this one just feels surreal. I have a voucher for one of the online baby stores so I am going to get the majority of my things from there.
As it is number three, I don't need much. I have a lot of equipment from both of my other babies.
I need:
A moses basket mattress
A crib mattress
A changing mat (I don't need this but I figured new bottoms deserved a new mat)
Some bottles.
I have aways bought Dr Brown's bottles so I am going to stick with them but they have brought out some new ones so I am going to have a look at them.
Thankfully they come in a few colours-clear, blue, pink and lilac. G still has a bottle at night and his bottles are blue so I figured of I buy the new baby a different colour, they won't get mixed up. His teats are much larger than that of a new born.
I then need to get a few bits for my hospital bag-maternity pads, possibly disposable knickers and tissues.
Then I think we are done.
Despite me being so laid back in preparing for this baby, the above list doesn't sound too bad at all.
I had my second growth scan this week and they said baby is transverse which explains why I am finding it so hard to sit down and stand up. They said it is about 4lbs which I think is quite good for 32 weeks.
There was a lot of fluid around the baby-more than they would like. They said his stomach and everything else is ok and it is probably down to my blood sugars which, although are level at the moment, are making the baby wee more hence all the liquid.
They said they will keep me under closer observation-possibly more scans and that they are aiming to get me to 36 weeks.
That means there are only four weeks left so I had better start going through the list above.
While I am pleased the baby will be here earlier, 36 weeks is classed as late preterm and I really hope special care will not be needed.
On the other hand, I cannot even imagine how some ladies have to go to 42 weeks to meet their baby. That must feel like you are pregnant for 11 years rather than the 10 it feels like here.
They have given me birth options which I will go into next week. I think as there are only a few weeks left, I might update every week.
What an eventful month.