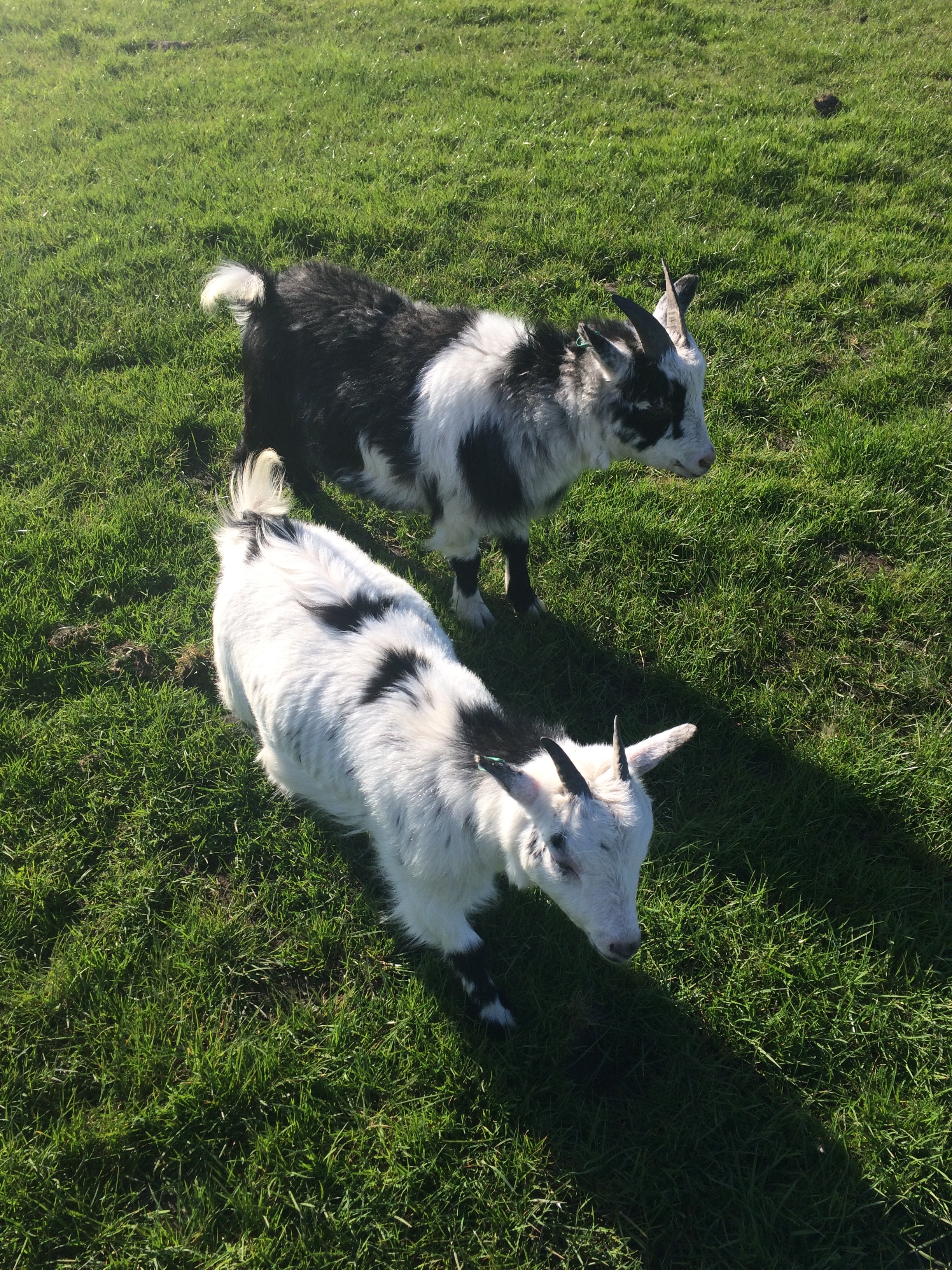 They say time flies when you're having fun. It is certainly the case when you have goats.
I cannot believe we have had them a year.
If you remember, it took a long time to persuade  Hubster to let me get them but he did, eventually give in.
I was so excited the day we went to get them.
They really are the cutest things and they are such characters.
They have had a number of homes around the farm-not least because the term 'the grass is always greener' was actually written about goats.
They are the number one farm escape artists. They can jump over anything.
They climb.
They are clever and, most funny of all, they are small enough so actually squeeze under things too so keeping them in places is sometimes futile.
They were in their first enclosure for ages but Hubster needed it for sheep and it was warm at the time so we put them in a field with the rams.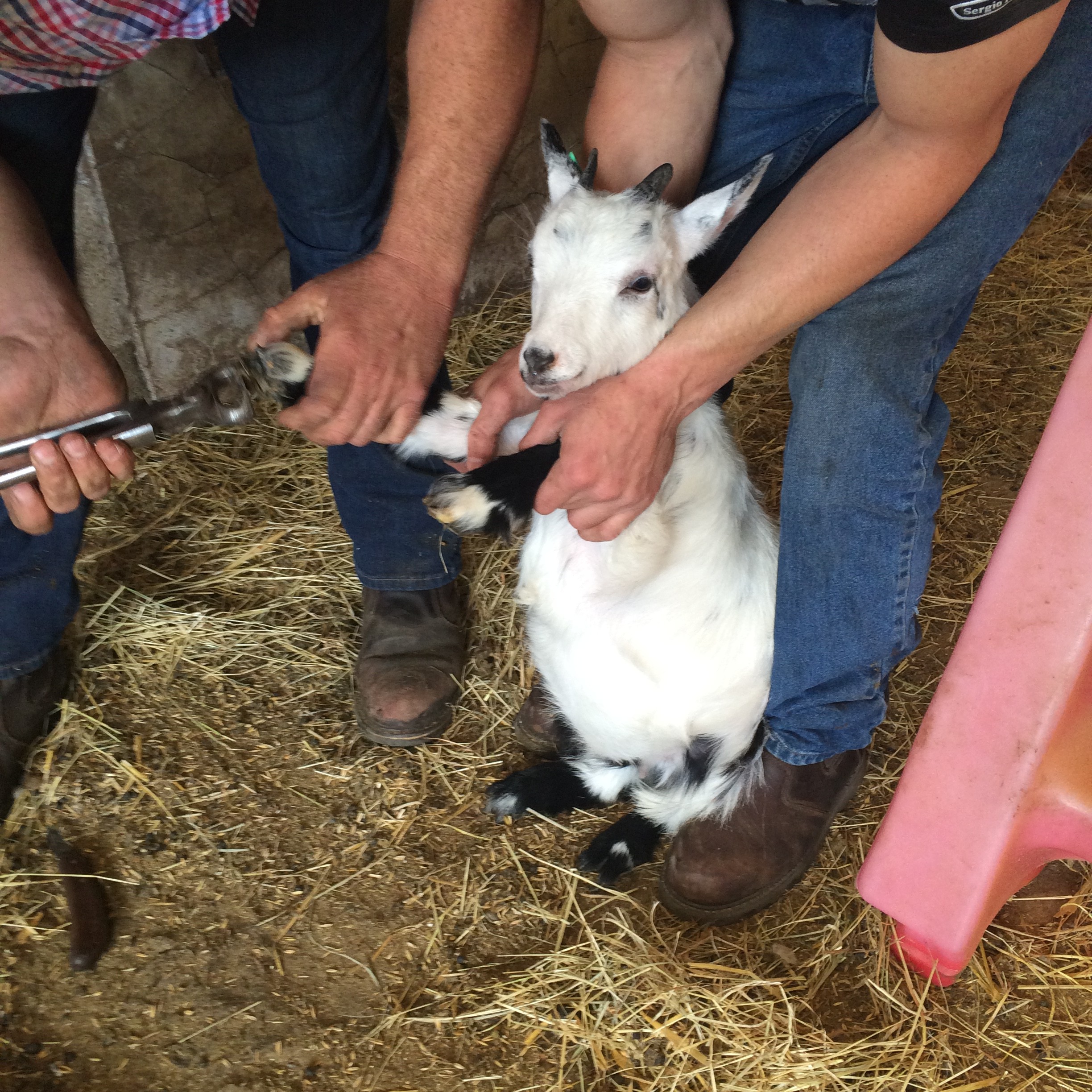 I am not sure if they were spooked by a fox but they were not happy and went to live in a stable for a bit.
We dressed them up at Christmas-much to my delight.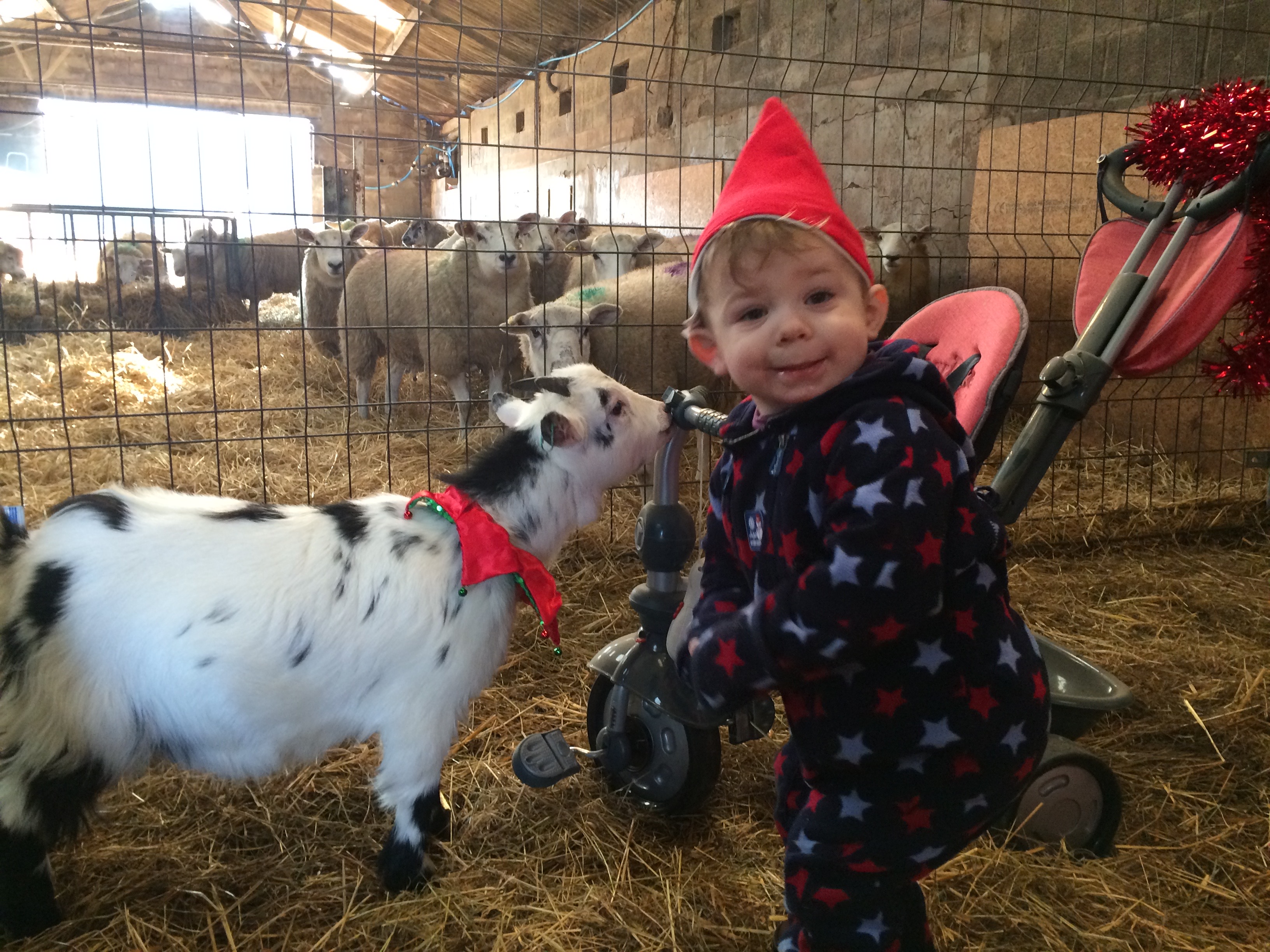 Chip, the white goat got a sore eye. She was suffering from pink eye which can affect both sheep and goats. Bless her, her eye went all cloudy and, when I spoke to our farm vet, we didn't' know if she would lose the sight completely in that eye.
Thankfully, either Hubster or I managed to wrestle her each day to get the ointment into her eye and it got better and her sight was restored.
Panic over.
A farrier comes to trim their feet every so often and the children groom them regularly. They both love a good brush and we love brushing them.
The funniest thing that happened with the goats was a couple of weeks after having the caesarean with Baby J. We decided to take the goats (who were living in one of the largest of our fields) some treats of carrots and apples all chopped up.
We went, with the bucket and they came bounding over. Unfortunately, their enthusiasm was too much for my broken body and Chocolate, the larger of the two, managed to get her head between the bucket and the handle.
She panicked, jumped around, forcing the bucket's handle to move down her body and settle around her rather portly tummy.
A chase ensued.
The children, followed by me, chased the goats around the field to try and get the bucket off her.
The food had spread over the field in her panic so I had nothing to tempt her with.
I eventually threw myself on her and somehow got the bucket off her back end rather than over her head.
I couldn't stop laughing. It really was hilarious and the no exercise for 12 weeks after a section doesn't really apply to farmer's wives.
This is just one example of what life is like with goats.
One year in and I wouldn't change them for the world.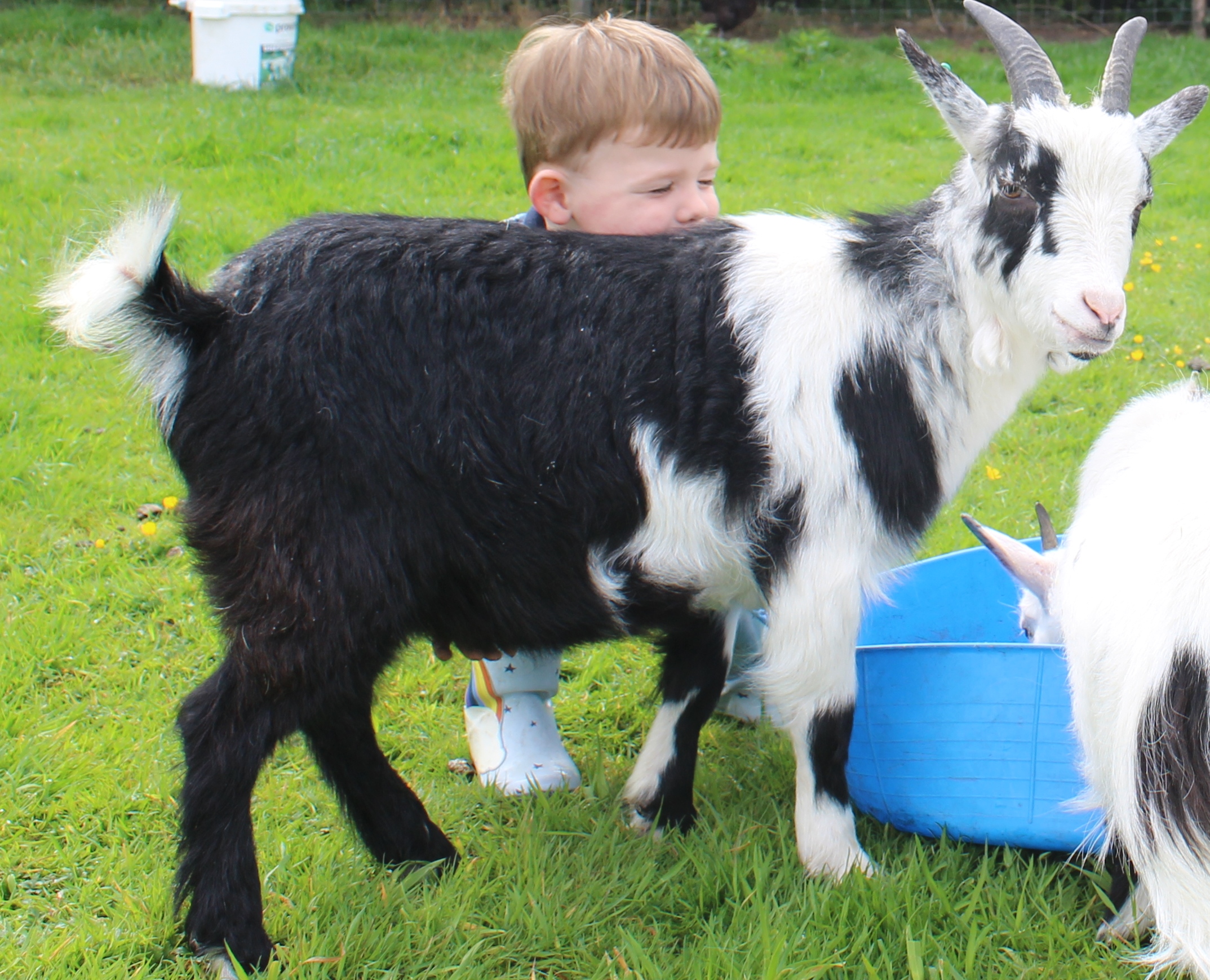 I am just trying to find a way of persuading Hubster that we need more.