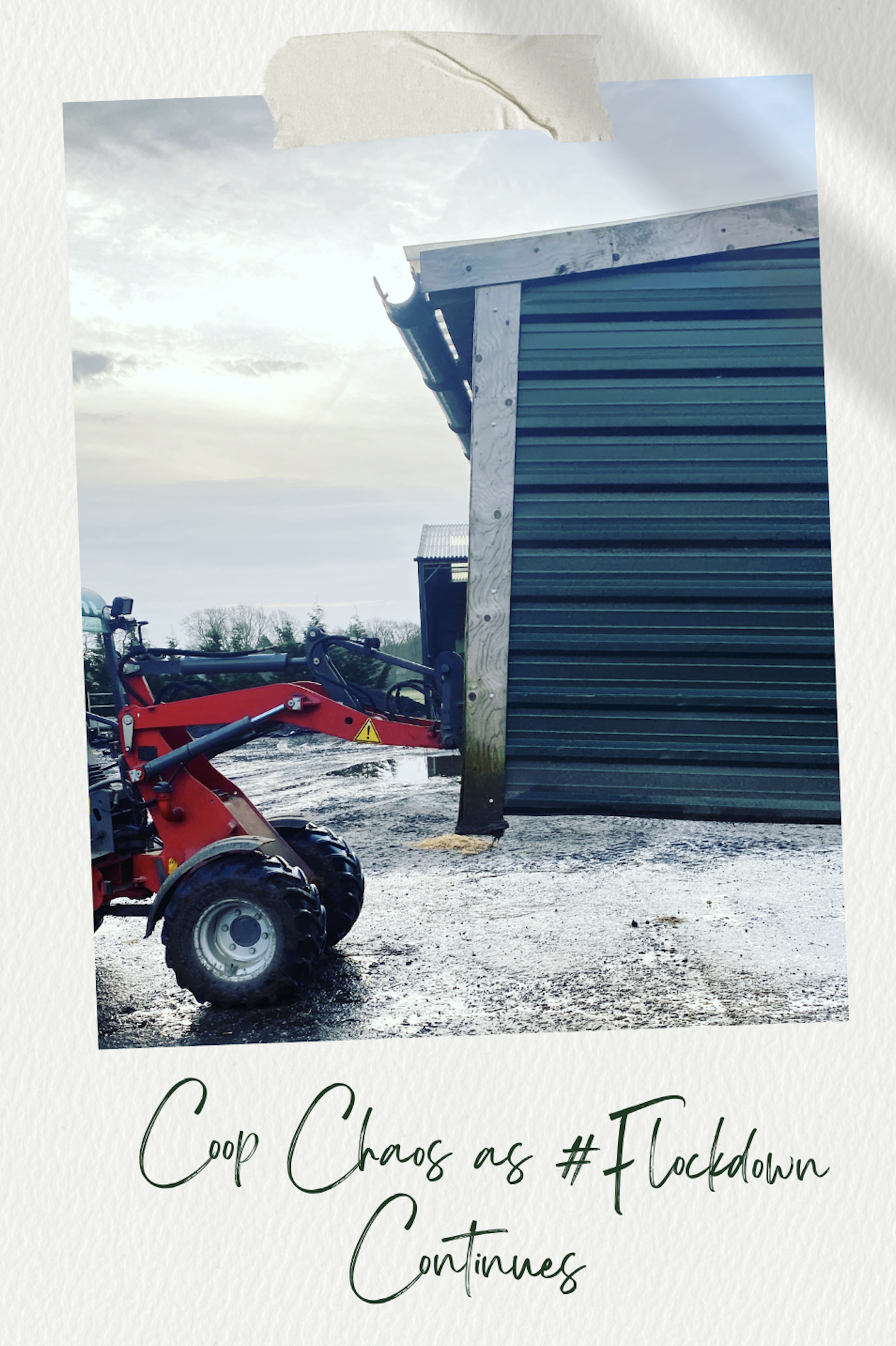 So we are now into the seventh week of flockdown since Defra announced that it is a legal requirement for all bird keepers across the UK (whether they have pet birds, commercial flocks or just a few birds in a backyard flock) to keep their birds indoors and follow strict biosecurity measures to limit the spread of and eradicate the disease.
We originally kept them in their coop in the field but built fencing and a roof so wild birds couldn't get in and the hens couldn't get out.
The weather has been particularly wet though so their area became like a mud bath.
The big digger would have got stuck in the field but we used a smaller one to go in, remove the coop, containing the hens who had just woken up and taken into a barn.
We fenced off a large area for them, provided food, water, treats and hentertainment and opened the hatch to let them explore their new home.
Their excitement lasted about a day.
Betsy, our pet sheep is in the barn along with our rams. It is where we will lamb the sheep so straw is already on the ground.
Well, the chickens looked at their fenced off area, looked through the gate at the large area and have decided they will now live in the whole barn.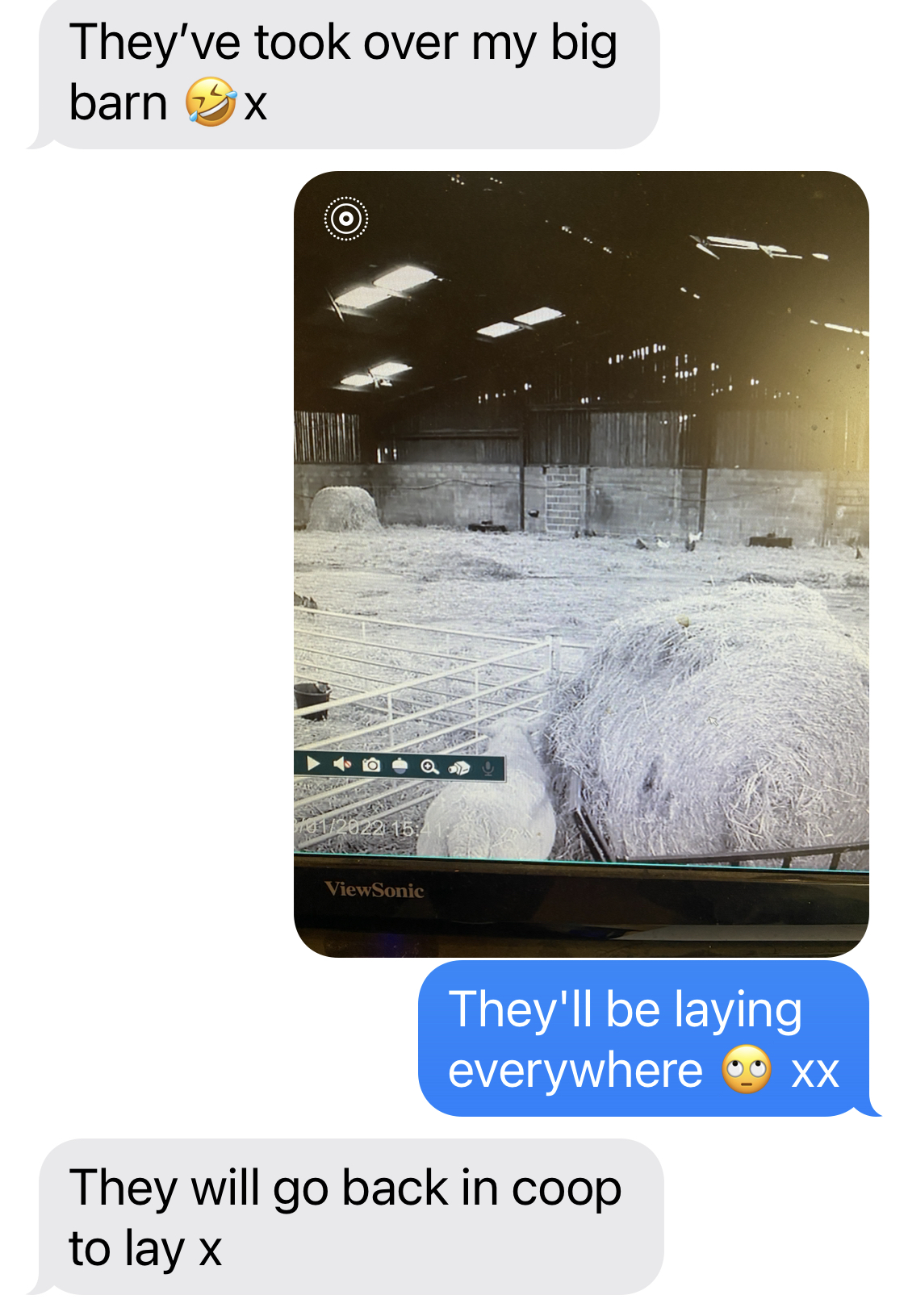 I keep laughing when I look at the CCTV and see little shapes moving around among the bales and the sheep.
Chickens are the funniest creatures. How dare we only want them to live in one part of the barn.
I did have a good old chuckle though when I thought how crazy it must be to go to sleep in one place and when you open your bedroom door the next day, you are in an entirely different place and have no idea how you got there.
We even gave them a bedside light.
Let's hope there's only a couple of months left of #flockdown 2021/2. I have only just got them laying in the right place again.