As Baby G is now seven months old, we are able to give him many exciting new things to try.
The lovely people at Organix have sent us a couple of new products to try out and Mr G could not be more pleased.
Since September is now universally known as Organic September (#OrganicSeptember), I thought it was a good time to share our thoughts.
First up was some of their new Cheese Stars.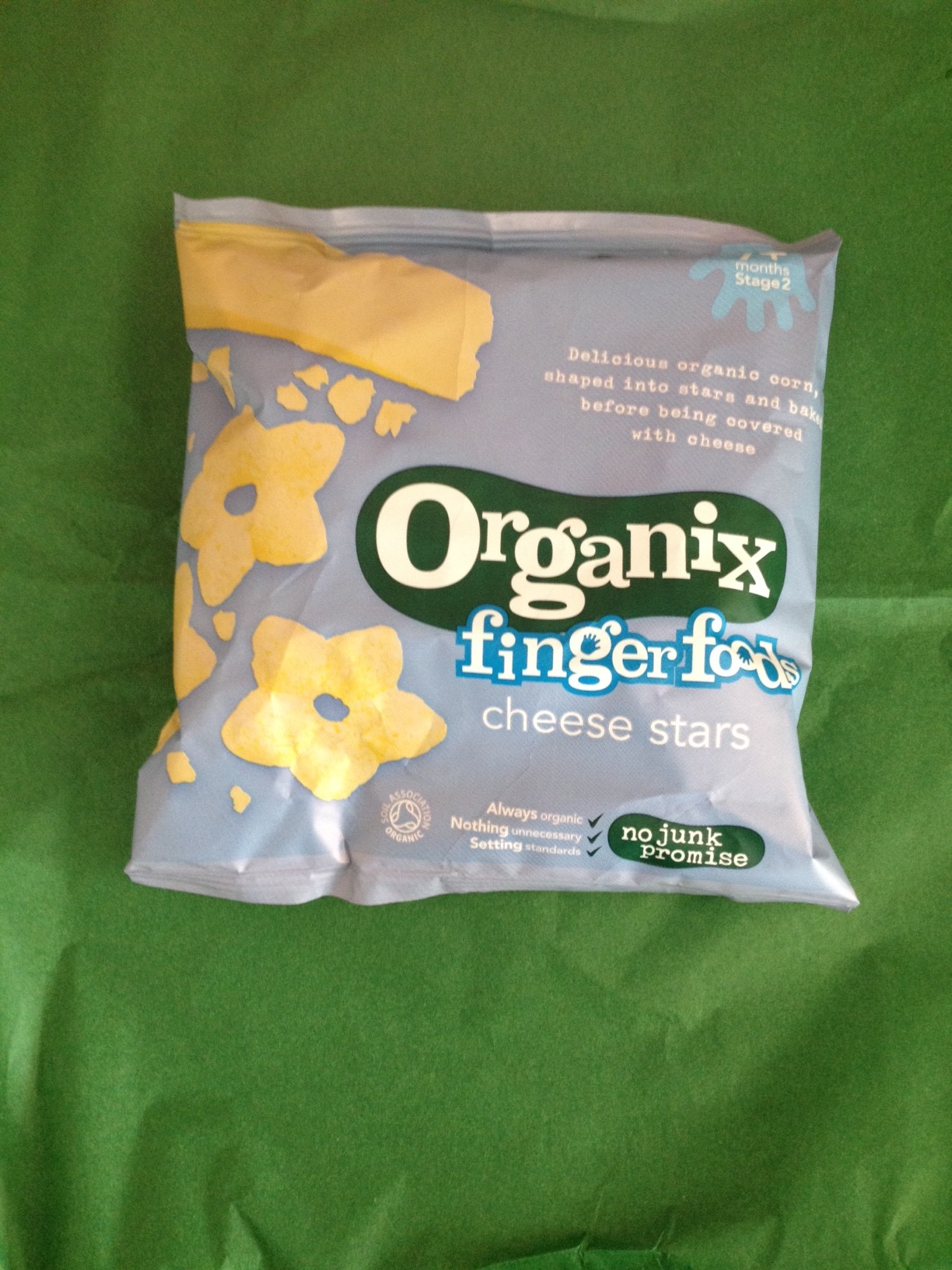 They are corn-puff style snacks with no added salt, sugar or other baddies and they melt in the mouth.
They are just the right shape for little hands to grab hold of.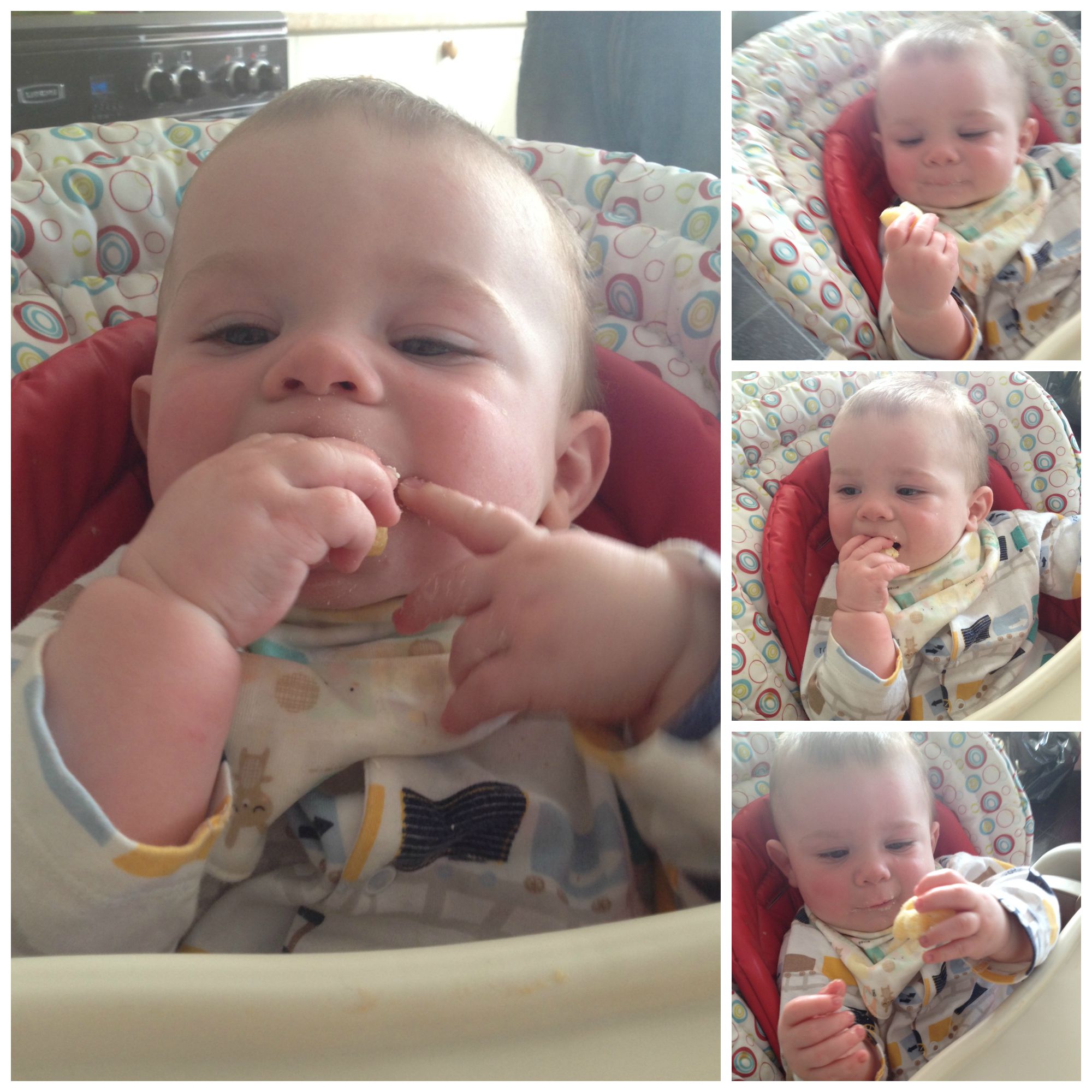 Baby G loved them so much, he grabbed the whole bag out of my hand.
Next up, we tried Organix new Baby Biscuits in vanilla, strawberry and banana.*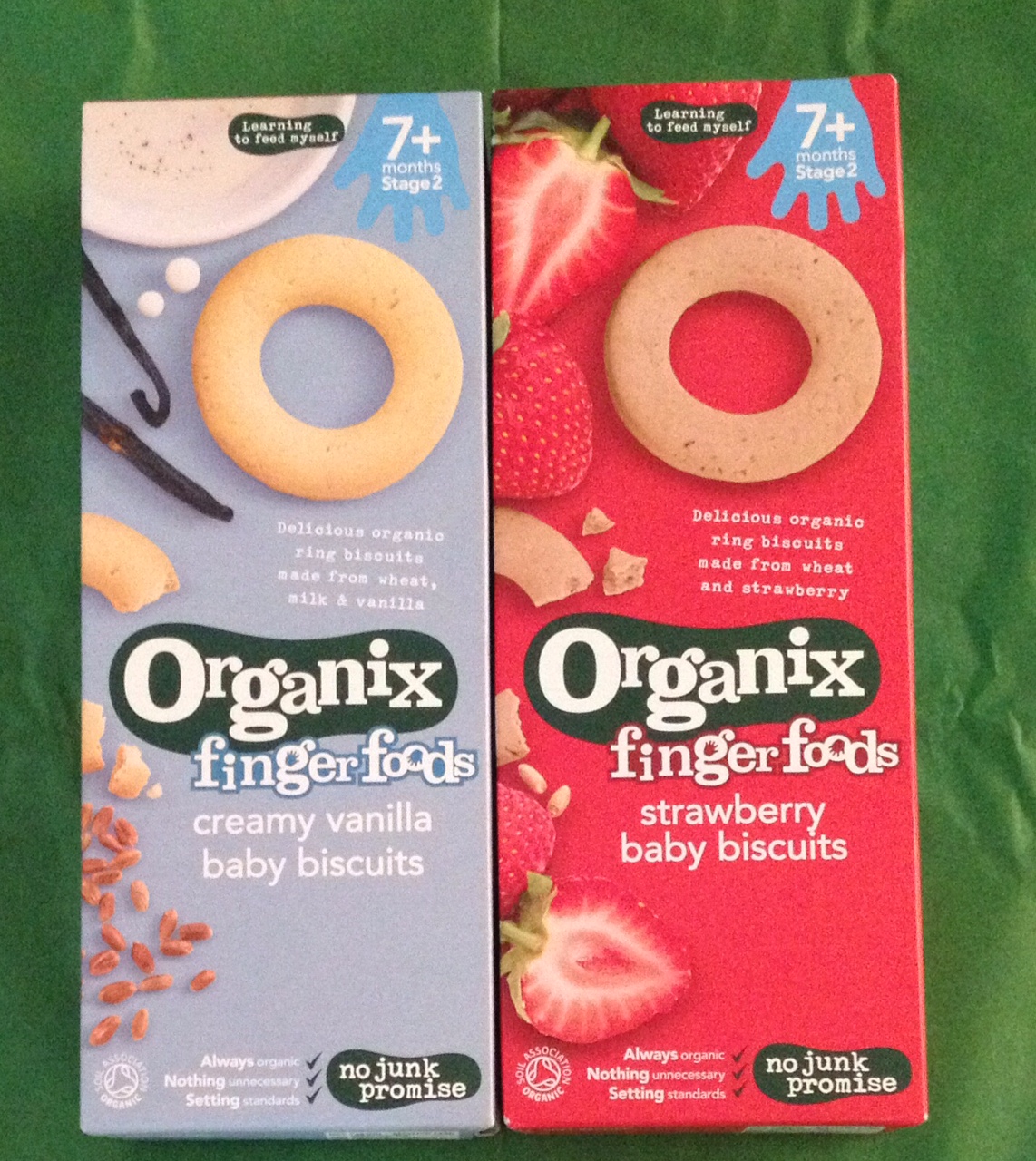 Now I tried these with Baby G when he wasn't quite seven months. He wasn't chewing as well and he did gag a bit on a big bit of biscuit.
I tried him again this week and they were fine but it is worth remembering that packets say things like 'from seven months' for a reason.
Once again, they are a great shape-this time they are like a ring so brilliant for little fingers to grip. *Boo may be four but when she sees her brother having a biscuit she wants one too and that is why I couldn't show you a photo of the packet of banana flavoured biscuits because she ate them all before I got chance to photograph them, oops.
I am going to be honest with you here, I ate a few too. They are really nice. Not too sweet and, at only 27 calories, they are perfect for a mummy who may have piled a few pounds on during night feeds.
I'm sure Organix didn't plan to market them to adults too but, I am trying not to buy sweet treats so in times when only a biscuit will do, they really are tasty.
Finger foods are great for babies. They develop hand-mouth co-ordination and, being Organix, you know they are healthy.
**We were sent the Organix snacks for the purpose of this review but all opinions are my own.