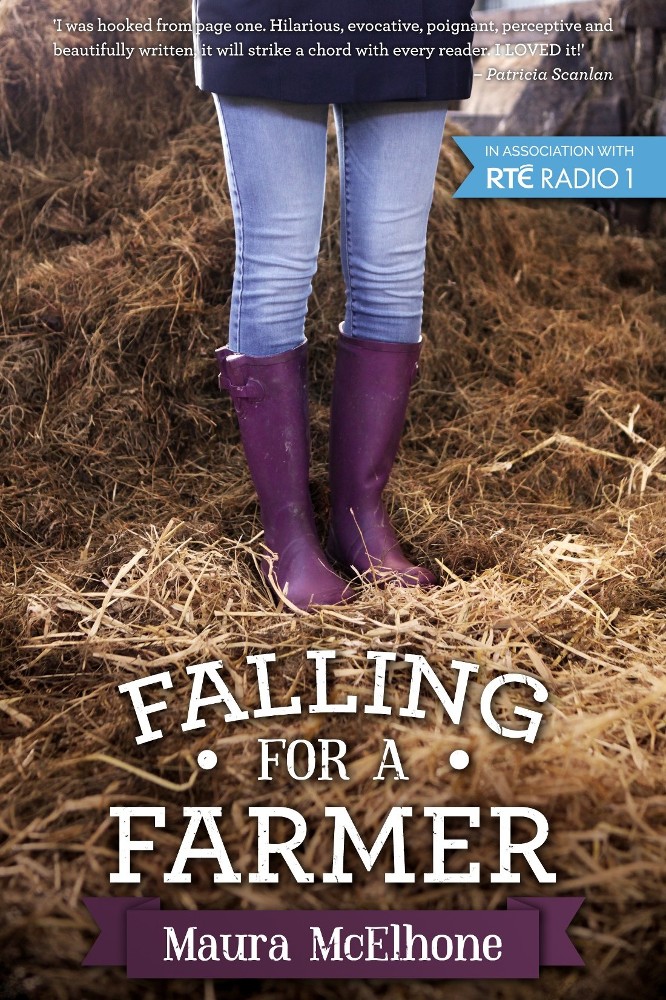 I have been following Maura McElhone for a while on Twitter and her blog, Falling for a Farmer and I love reading her blog posts.
She has a lovely way with words and, when I found out she was having her first book published, I couldn't wait to get my hands on it.
Due to the nature of Twitter, I missed the launch in September so, a month later, when I found out it was available, I hot footed (or fingered) it to an online book store and pressed order. Yay.
As usually happens, I read the first page as soon as the book was delivered and, instead of savouring it, I binge read it in two days. It was so good that I simply could not put it down. It helped I had an appointment I had to wait for so I read quite a bit there. Then more during the children's afternoon quiet time and the rest when they went to bed.
Maura, like me, is a former townie and I could relate so much to the reactions and emotions that engulfed her when she first met her farmer.
Having spent years in America after university, she made her return to Ireland and got a job in the bustling city of Dublin.
A staunch lover of animals, I cried when she described the loss she felt at losing her beloved dog, Dustin. As a dog lover and owner, it really struck a chord with me and I hugged my Rosie a little bit tighter.
On meeting her farmer, Maura was propelled into an alien world and she describes it honestly and with charm. It could quite well become some kind of text book for other townies who start to date a farmer.
The book is laugh out loud in places. My favourite line in the whole book is when Jack, Maura's farmer asks her to 'hop' over a gate. Maura was wearing a plaid mini skirt and was dubious about whether he was joking or not but, with a herd of cows on her heel, she says she was "Up and over that gate faster than a plate of rashers disappearing at a farmhouse breakfast." Thankfully, I wasn't in the waiting room when I read that bit so my giggles were not witnessed.
The time she got on the back of a bumpy quad bike in white jeans also resonated too and I actually tweeted Maura to tell her of my white jeans languishing in my wardrobe because, with the farm and three small children, I haven't actually brought myself to wear them.
Maura states that when friends said she was living the dream, she realised that they were right, even if the dream she is living "is one I never knew I harboured." That is how I feel too.
Maura's tale could well be the story of countless other farmer's girlfriends-especially over incidents like being asked to count sheep, a futile task and having to fight back emotion when an animal doesn't make it.
Her way of telling the story is just delightful and I was actually so sad when the book was over. I did rejoice in the fact that Maura's impending nuptials will start another chapter in her life and will hopefully provide enough fodder (pardon the pun) to provide a sequel. I for one will be front of the queue for that.
Falling For A Farmer is published by Mercier Press. The ISBN is 978-1781176047.
You can follow Maura's blog here.