The farm idyl is still something I am striving for. The reality is that farm living is not like the farmhouses you see in magazines and on social media.
The boot rooms on Pinterest never show any mud on the floors (or up the walls). There is never any straw in farmhouse kitchen gardens, stray sheep eating the roses or dirty little hand prints all over the walls.
I searched #farmhouse on Instagram and these stylised places of cream and beauty look nothing like my house or any other farmhouses I've been to.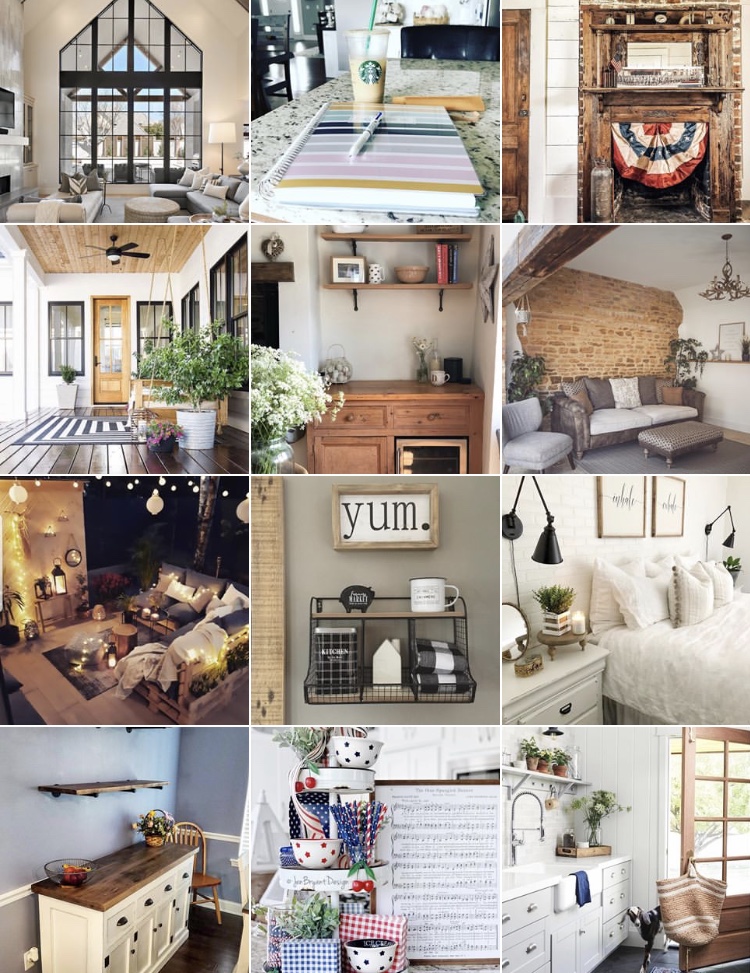 I thought I would share with you a few instances of farm dreams versus reality. I just hope your dreams aren't shattered.
1. Home cooked food every day. This is true. I do tend to cook either two or three meals a day for the family and anyone else who rocks up. The thing you don't get to know though is that I struggle with my clothes and hair from smelling like I work in a cafe. I do keep dry shampoo handy and perfume but it does get me down sometimes.
2. Another dream would be chickens pecking around the farm yard. I try to keep my hens away from the yard because the reality is they would probably be murdered by one of our terriers.
3. There is dirt everywhere. Mostly a film of dust over most things. I wipe round and clean every day but as soon as the door opens and the air from outside wafts in, the thin layer of dust comes back. It is relentless.
4. Paperwork pile. We have a designated office area in our farm house but delivery notes, mail, animal movement forms and more, are often piled up on one of the window sills (usually nearest the door) or on one of the kitchen surfaces. Farm kitchens should really be called a koffice or ofitchen because that is really what they are.
5. Similarly to the above, kitchen tables are quite often used as a desk as well as for other things. I wrote a whole blog post on kitchen tables in farmhouses so do check it out.
6. I use my oven. I know isn't that a shock? Unlike the ovens you see in magazines though, there is usually a bit of charred cake at the bottom or a rodent or two dead round the back. Farm and life (and death) get along quite merrily in the farm kitchen.
7. Likewise the Belfast sink. With oak around it. In magazines it is always pristine and dry. My sink area is never dry. Large farmer hands are washed there several times a day and a lot of the oak is rotten. You just have to learn to love the bad stuff with the good.
8. Tea bags are usually deposited in the sink. This does drive me mad but in equal measure, I do often laugh about it too.
9. The washing machine is always on and, if it isn't on, there is always a pile of clothes in front of it ready to go in. Sometimes diesel stained clothes (or worse) one time, a dead rabbit was in my washing pile. Housework is never dull at the farm.
10. Shoes and boots in neat piles or on snazzy shoe racks is what most people think of as a farmhouse boot room. This is never the case. The most muddy boots get left outside the door to fall over every time you go out to the bin. Then there are the shoes and boots that are pulled or kicked from feet in all directions and it's like a game of matching pairs at the end of the day.
11. As mentioned above, every farm house has uninvited guests. As harmless as a stinky farm dog sneaking in or a cat jumping through a window. Mice are commonplace and flies in the summer. You don't see that in Country Living magazine.