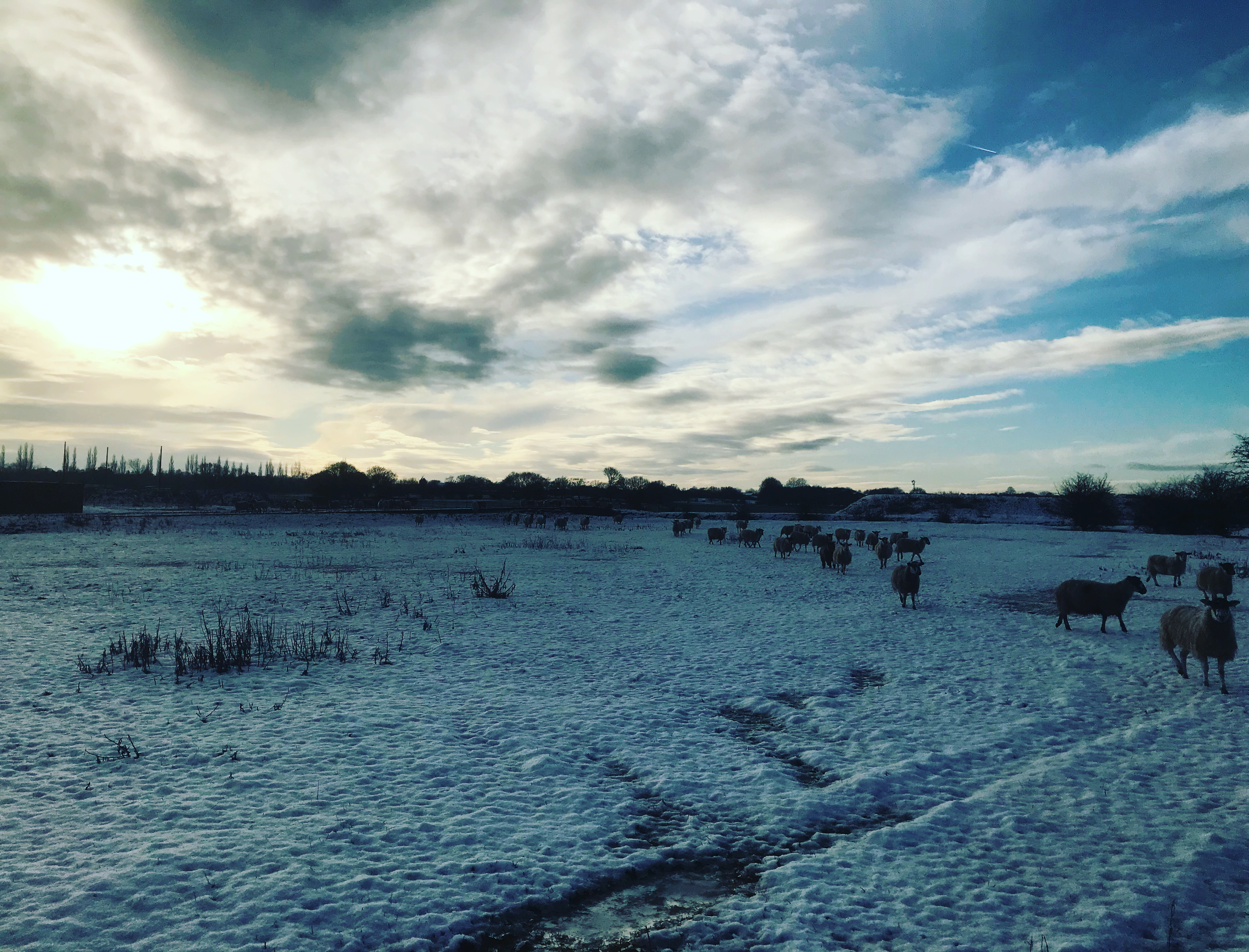 Do you keep animals on a small holding or farm? They could be horses, sheep, goats, pigs, or cattle. Sometimes it's easy to think that these animals have natural protection for the weather and will be fine during the colder months. They do have some protection, but like you and me they need extra layers when it gets icy and plenty of food to keep their bellies satisfied and temperatures optimal. 
Adequate Shelters 
Just like you the animals on your steading or farm need adequate shelter from the weather. A drafty barn might be ideal for keeping them cool in the summer, but in the winter it won't work. You need to protect them from the deathly cold. 
There are several options for adequate barns and shelters. You can install permanent and portable wind breakers to protect your animals from the cold air. Barn heaters are also an option. Be careful with the heater, however, some animals don't respond well to artificial heat.
Food and Water 
Most farm animals are warm blooded and use food to heat their bodies. A few hours after eating the body temperature of the animal rises during the digestion process. This can be very helpful for keeping your farm animals warm during winter. 
Make sure your animals have plenty of food and water available to them at all hours of the day and night. A belly full of grain or salt will keep them satisfied and warm in the chilly evening hours  in combination with a coat and barn they should be quite comfortable. 
Managing Mud 
In winter your steading or farm can become a pretty muddy place. Weeks of rain, ice and cold temperatures churn up the ground – along with your farm animals – and make knee high rubber boots and priority. That's ok for you, but what about them? 
If your animals are spending a lot of time in muddy conditions their health may be at risk. Their feet, for instance, will be at risk of developing foot rot, or thrush. Managing the mud on your farm can dramatically improve your animal's health in winter.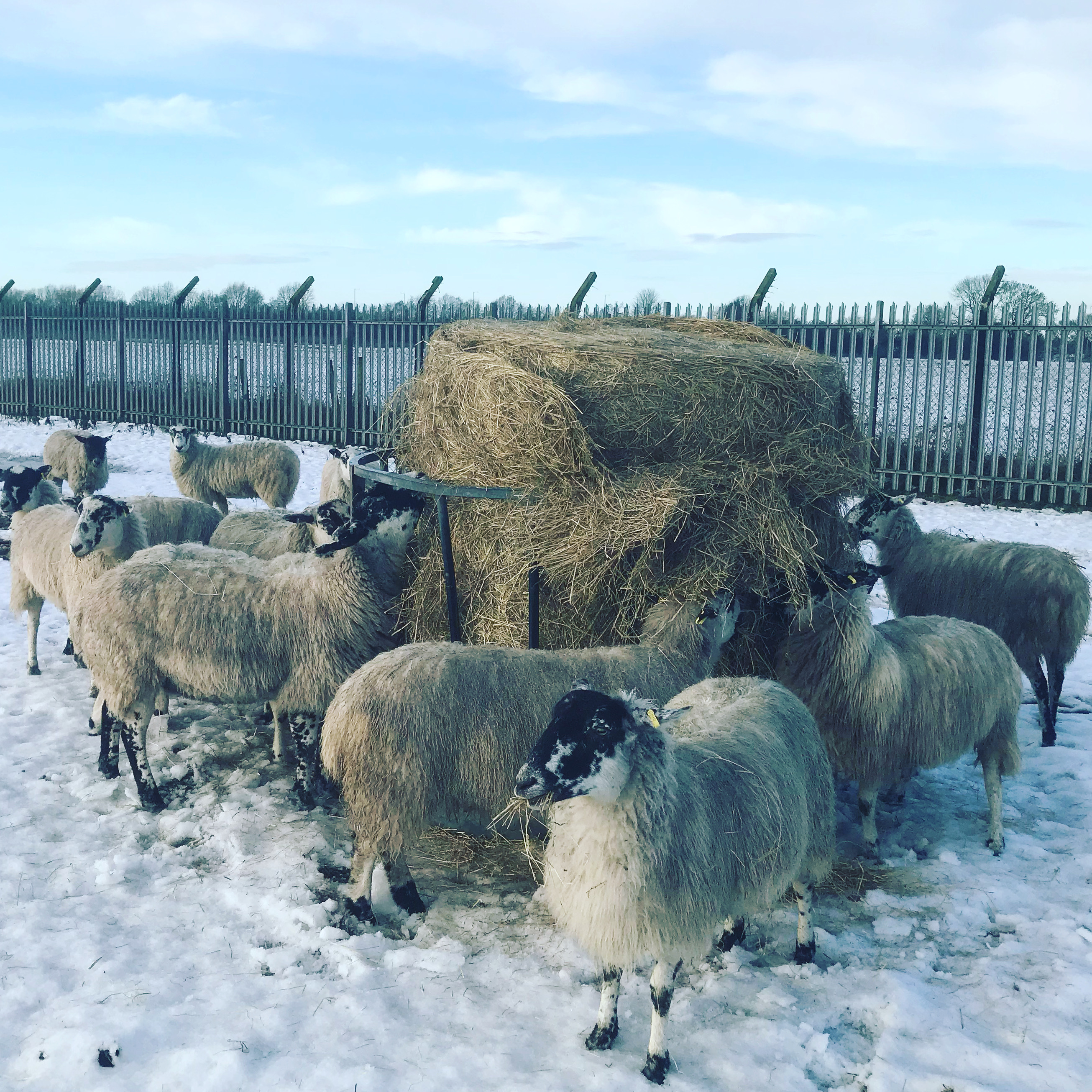 Wearing Coats 
Your animals may have some natural protection from the cold such as wool or fur but that doesn't mean they are adequately protected. Even with fur, animals still get cold, damp, and wet. You can help them out by giving them some good quality coats. 
Good quality coats, such as a goat coat, are perfect for your animals in the winter. They provide your animals with an additional layer of warmth and prebet them from shivering. Animal coats are easy to buy and fit – they are one of the most effective ways to keep your animals warm in the fields. 
Weather Management 
You need to have the infrastructure to protect your animals for the cold and wet conditions, biking you also need some intelligent planning. Keep a close watch on the weather forecast and modify the animals' situation as necessary. You might notice it will be a particularly cold night, if so, heat up the barn and put on their coats. Make sure they have plenty to eat and drink, check on them regularly. 
*This is a collaborative post