The year 2020 will be synonymous with many things when we look back. Our live changed more than ever before.
I started my veg growing in earnest in 2019 and, when the first lockdown hit in March 2020, I don't think anyone imagined they would encounter seed shortages and plant pot hoarding.
If anything else, 2020 taught me that you can grow your own with very little equipment. I developed a beady eye for any vessel which could lend itself to grow something in.
Old boots, yoghurt pots, you name it, I repurposed the life out of anything I could find.
I ordered my greenhouse just before lockdown but, due to many factors, it took over three months to arrive and was much too late for the 2020 season meaning even my tomatoes were too late.
I didn't get the chance to get to a garden centre when they reopened so everything I grew last year was even from seed packets that had come free with magazines or were the one or two varieties I managed to get online (that hadn't already been snapped up). I also found a few seed packets in the back of a drawer.
I enjoyed watching Gardeners World like never before and the Alan Titchmarsh show about growing your own.
My growing area become my sanctuary. The children loved playing there as much as me and, despite having to donate one raised bed and a tyre to them for their digging exploits, it became a haven for us all.
I particularly loved sending them out to pick runner beans and sugar snap peas for tea-both of which I intend to grow again this year.
The most exciting thing to come out of the 2020 season were our two watermelons. The four seeds were expensive at £1 each and I think even the farmer was unconvinced they would do anything but grow they did and, if a slug hadn't got to one first, we would have had three. They grew ALL over the greenhouse.
Even though I managed in 2020 with hardly any equipment, there is one thing I really could have done with and accept that I will have to get for this year. Insect netting. None of my root vegetables or brassicas survived the white fly.
They originally attacked just one plant pot and I allowed them to stay there in the hope they would stay away from the main crop but it seems my white fly were not for bargaining with so they were all massacred.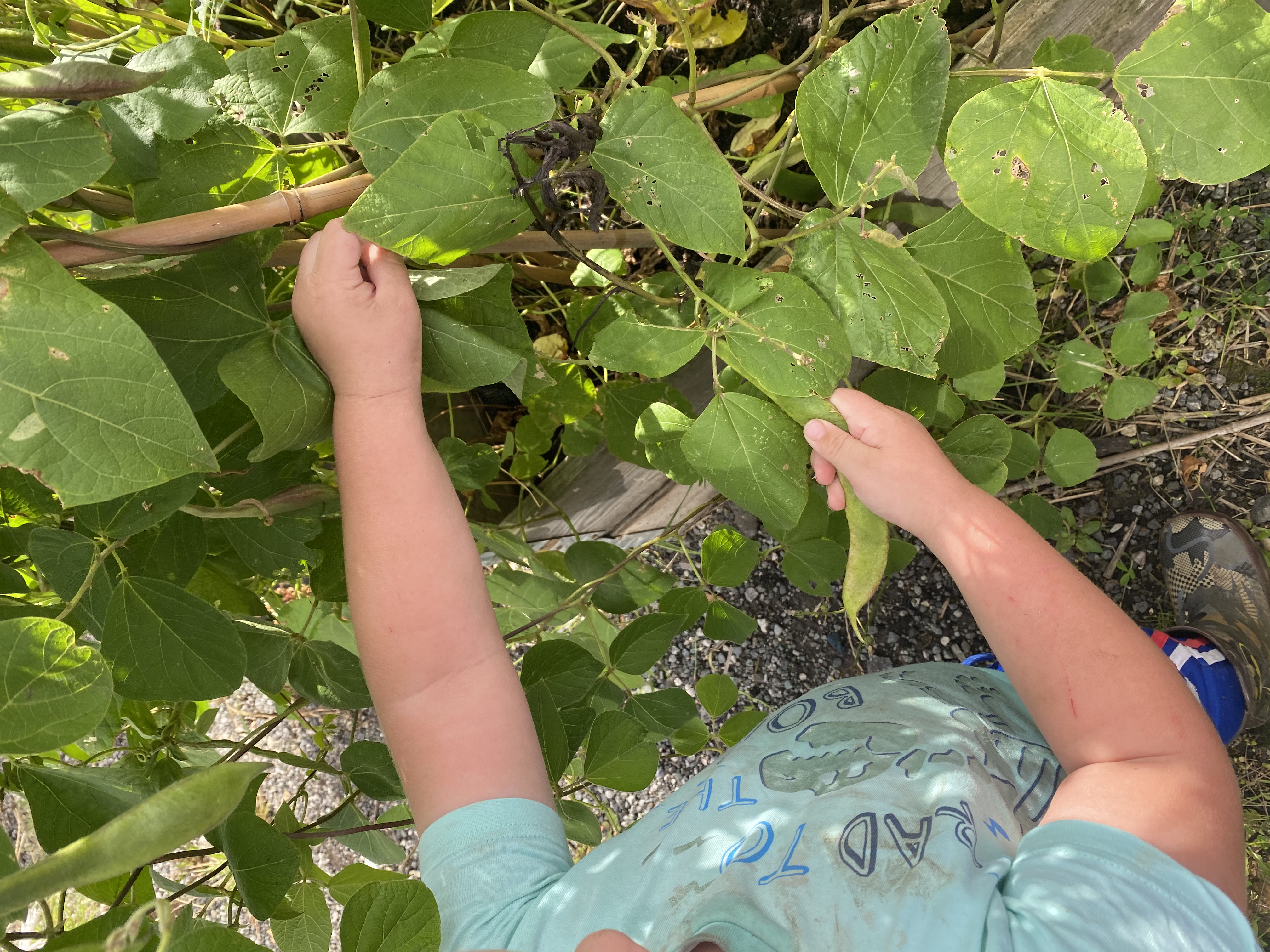 So my plans for 2021 are more of the same really. I have decided to devote two beds to flowers this year. I will get some netting and try and make my own cage for brassicas.
The "chillis" which I grew last year ended up being peppers so I am determined to grow actual chillies this year. I love freshly grown herbs which I just nip out for as I cook. I kept a ready supply just on the other side of the fence to the garden so I could just lean over and snip off what I needed. Parsley, dill and chives are my favourite but the coriander was lovely last year. Unfortunately my basil was decimated by slugs.
I have been given some exciting new tomato seeds so I am looking forward to having a go at growing them.
I also hope to sort out the flooring in my greenhouse and possibly put some bark clippings down around the raised beds.
I don't think my plans are too ambitious but I sincerely hope the growing area continues to be my sanctuary.
If you enjoy this post, check out what my plans were for 2020
and 2019 and Tips on Starting a Veg Patch.