Being pregnant with my third baby means a lot of things. We have pretty much everything in terms of equipment. I just need to buy new mattresses for the crib and moses basket. I will eventually need one for the cot but G is still in it and I am reluctant to evict him just yet as he would be able to run around.
As a third child, this baby will have to cope with a lot of hand-me-downs. Clothes, toys and equipment will all be recycled both from Boo and G as babies.
I am not totally numb to the allure of buying for a new baby however an there are a couple of items that I will be buying new for this baby.
A new outfit for coming home from hospital will be top of the list as well as a lovely, snuggly blanket.
I don't know what it is about baby blankets but they are just so lovely and I think every new baby needs his or her own.
Luckily, we were sent a beautiful blanket by Joolz. Their essentials blanket has a delightful honeycomb pattern on the knitted outer later and comes in a choice of five colours.
All the colours are beautiful, whether you choose the pink or blue or, like us, you go for more of a neutral in off white, navy or antrhracite.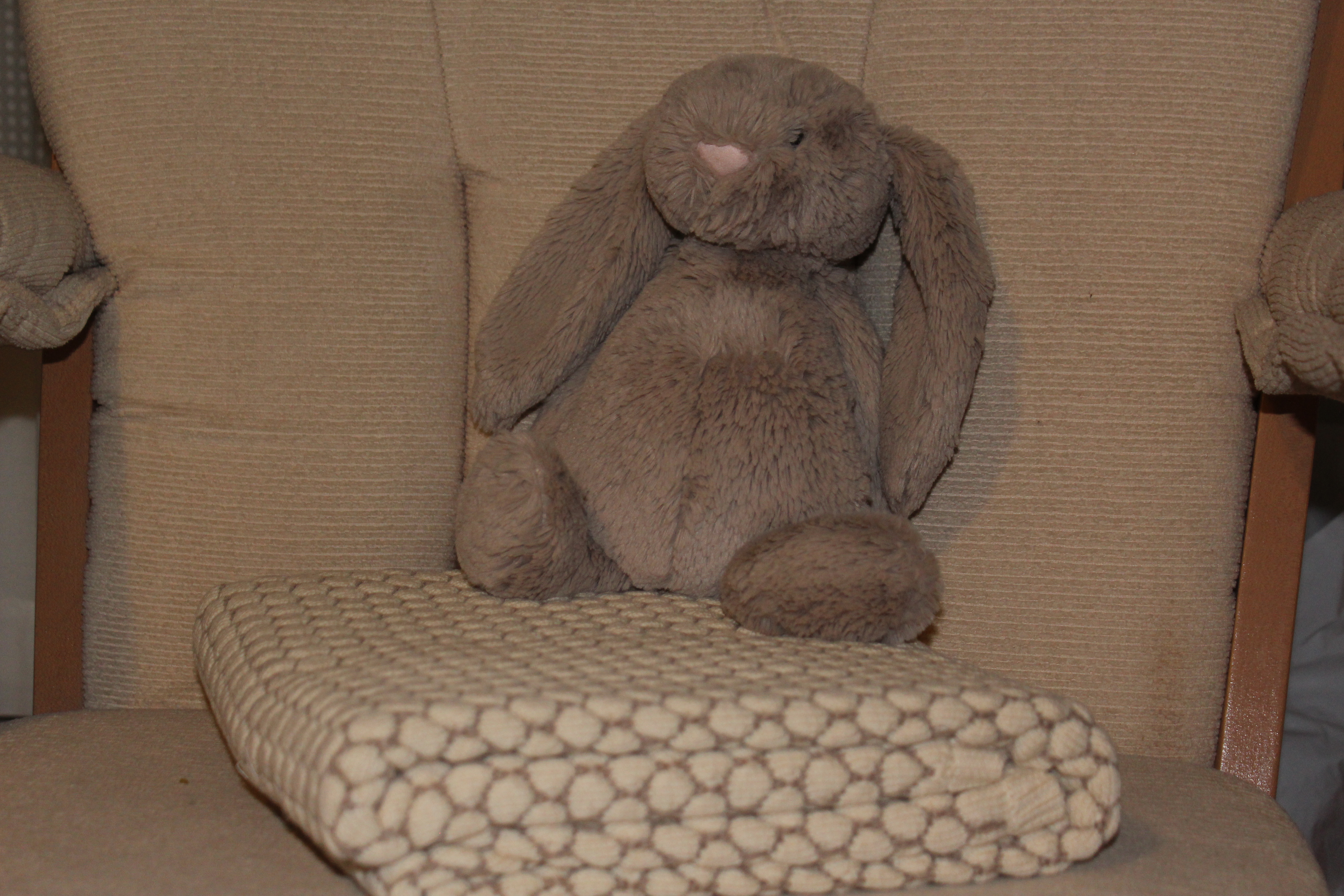 Our off-white blanket will go perfectly in the nursery but will also go with any pram we decide to get as it will go with everything.
I was surprised when I had Boo that some hospitals don't provide blankets for babies. I think I just presumed they would so I felt awful when, for the first night of her life, she was wrapped in towels.
Thankfully, I knew what I was doing when I had G and took blankets for him and for this new baby, the Joolz Essentials Blanket will be at the top of my hospital bag, ready to wrap the next baby in.
The blanket itself is 100 per cent organic cotton. It is made especially to absorb moisture and regulate hear-especially good for sickly and dribbley babies.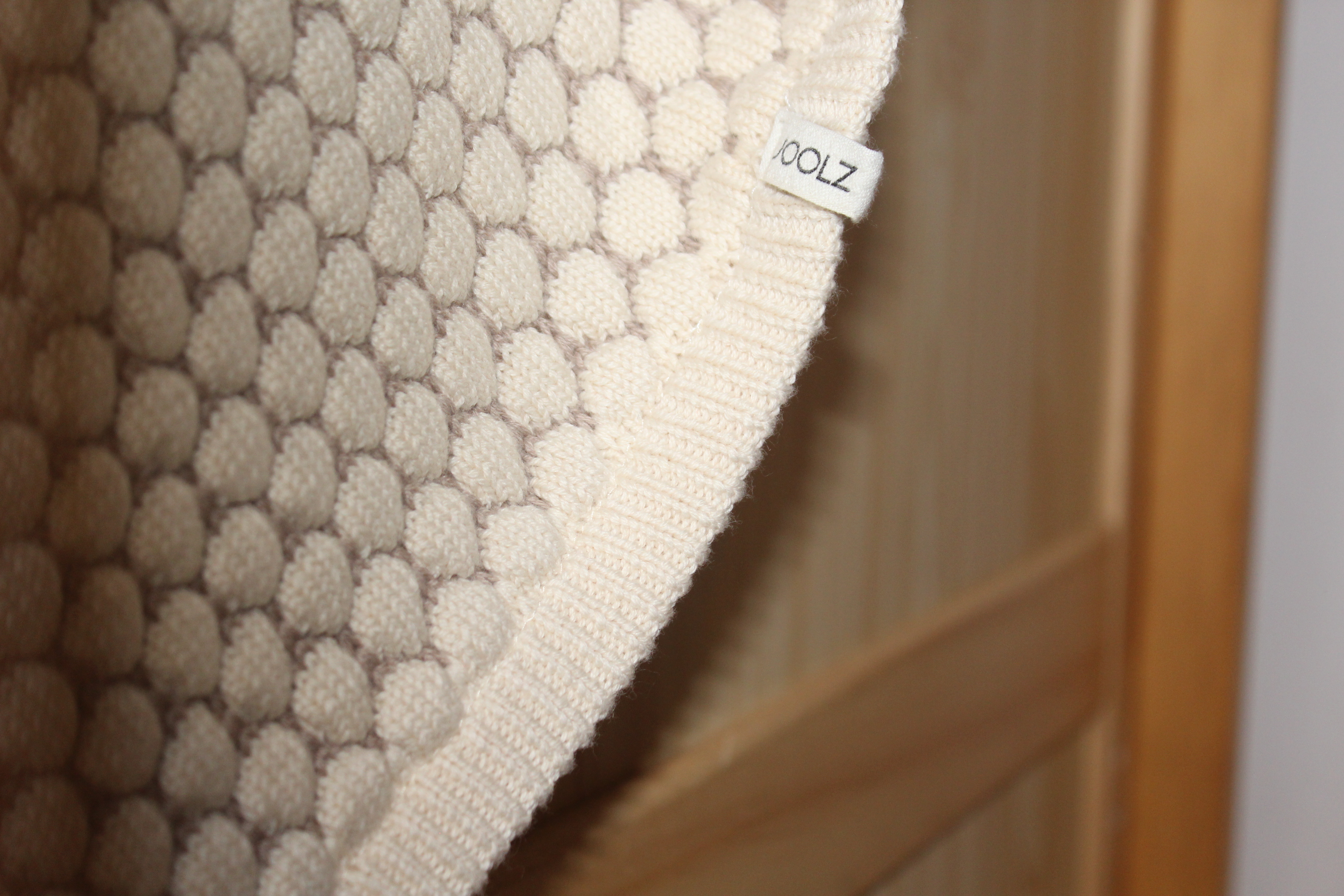 It measures 75 by 100 centimetres which was large enough to cover our cot bed and, the most important thing to most parents-it is machine washable.
The blanket retails at £50 so would also be a lovely idea for a new baby gift.
We love our Joolz Essentials Blanket and I can't wait to snuggle under it with my baby. It is available direct from the Joolz website where you can also view their whole range of baby equipment including some rather gorgeous prams.
We were sent out blanket for the purpose of this review but all opinions are my own.