Is there anything more captivating than a light display? 
An enchanting exhibition of lights can draw crowds from far and wide, like the moth to the proverbial flame, fascinating children and grownups alike. 
No man-made spectacle can compare to the natural beauty of, say, the Aurora Borealis. But these five fabulous light displays from around the world certainly come close! 
1. The Avenues, Kuwait 
Anyone who enjoys a bit of retail therapy will appreciate this fabulous Kuwait shopping centre. 
Home to a wide selection of stores and brands from all over the world, this stunning mall also contains a captivating light display courtesy of Mike Stoane Lighting and Ormiston Wire. 
Unlike other entries on this list, the piece is not a seasonal display but one which may be enjoyed all year round.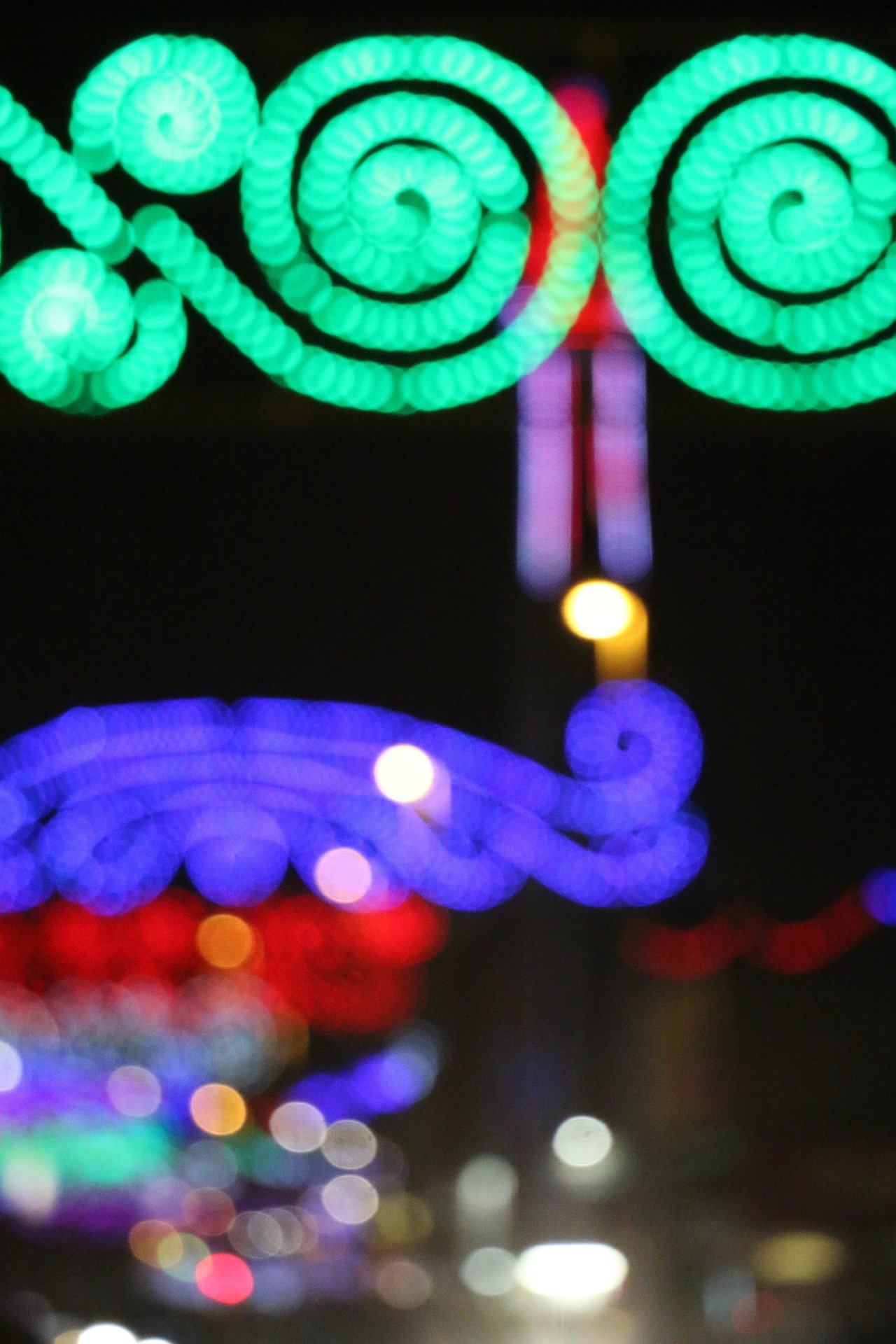 2. Blackpool Illuminations, Blackpool, UK 
No list would be complete without this British national treasure. 
One of the biggest and best free light shows in the world, Blackpool Illuminations attract visitors from across the country between September and January each year. 
These charming lights draw creative inspiration from a number of sources, though some of their best-loved displays include popular culture icons like Dr Who and his dalek nemeses, Peter Rabbit and Paddington Bear.  
3. Village de Noel, Nice, France
Nice, France is a popular destination for tourists around the world. 
But there is perhaps no better time of year to visit this charming French city than at Christmas, when their annual Christmas Market is lit up by breath-taking light displays. 
These include a gigantic Christmas bauble which shimmers with pink, purple and gold tones, amongst other mesmeric decorations. 
Is there any better way to get into the festive spirit? 
4. Rockefeller Centre, NYC
When it comes to festive lighting, it would be remiss not to mention one of the world's most universally recognised symbols of the holiday season. 
The Rockefeller Christmas tree in New York City is an iconic annual installation that can be seen in countless festive films, including Elf and Home Alone 2: Lost in New York. 
The tree's annual light switch-on takes place on the Wednesday after Thanksgiving each year, and is a major event broadcast on American TV. 
5. Light Night, Leeds 
Light Night Leeds is an annual festival that showcases stunning displays of art and talent in one of the biggest city in Yorkshire.
With a range of events and performances happening across the city centre's different areas, this celebration brings a taste of something different every year.  
And the city council ensures the event doesn't go ahead without climate consciousness, with the proceeds from their 2021 event set to go to a local tree planting initiative designed to keep the city green and "offset [Leeds's] carbon footprint." 
These are just five incredible light displays from around the world. 
Have we missed any of your favourites from our list? Let us know in the comments below!