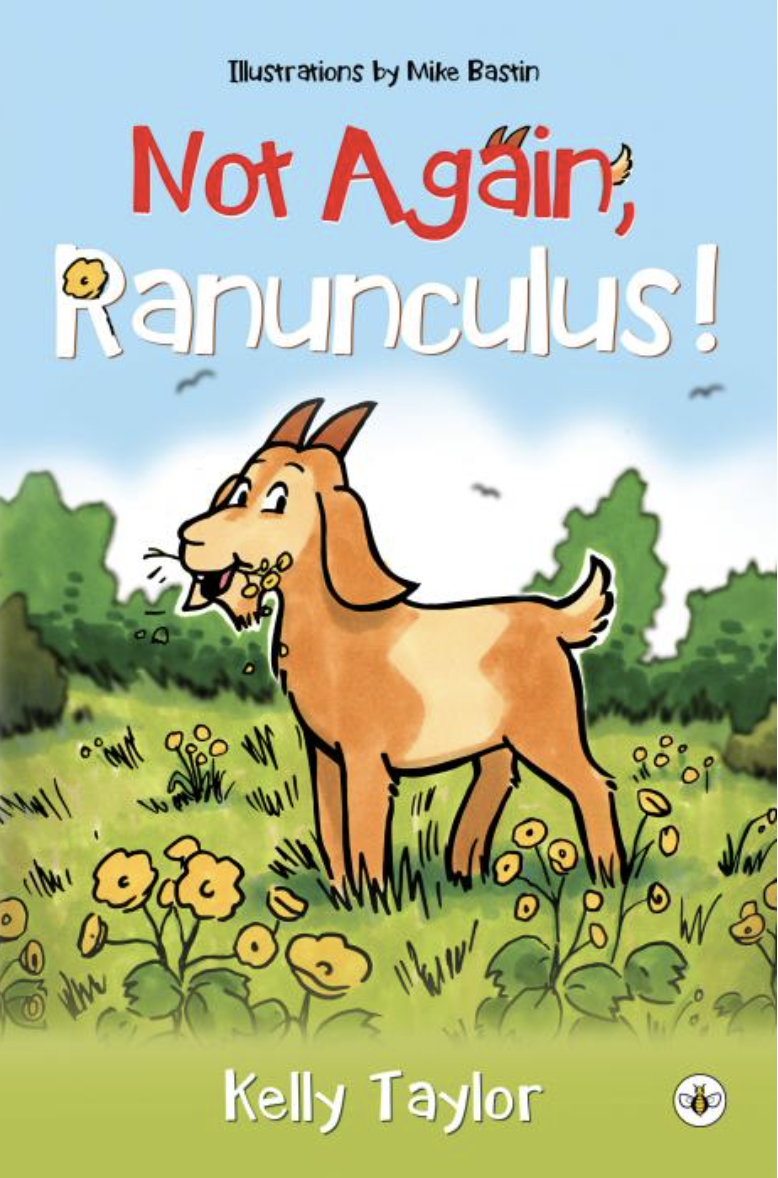 I think it's fair to say that most all goats are mischievous. We have kept pygmy goats and Boer goats at the farm and, not only do they escape from everywhere but they eat anything and everything. They are a joy though and it seems as though I am not the only one with naughty goats.
The Reynolds' family are the central characters in Kelly Taylor's hilarious book Not Again, Ranunculus!
Ranunculous can open gates and generally make a complete nuisance of himself. The little boy in the story, Timothy, adores his goat though and tries to be one step ahead of his portly little friend.
One day, the worst happens and Ranunculous escapes and wanders further than he has before. Timothy is heartbroken and the goat is taken in by a kindly woman who, not knowing what else to do, puts Ranunculus in a market sale for goats.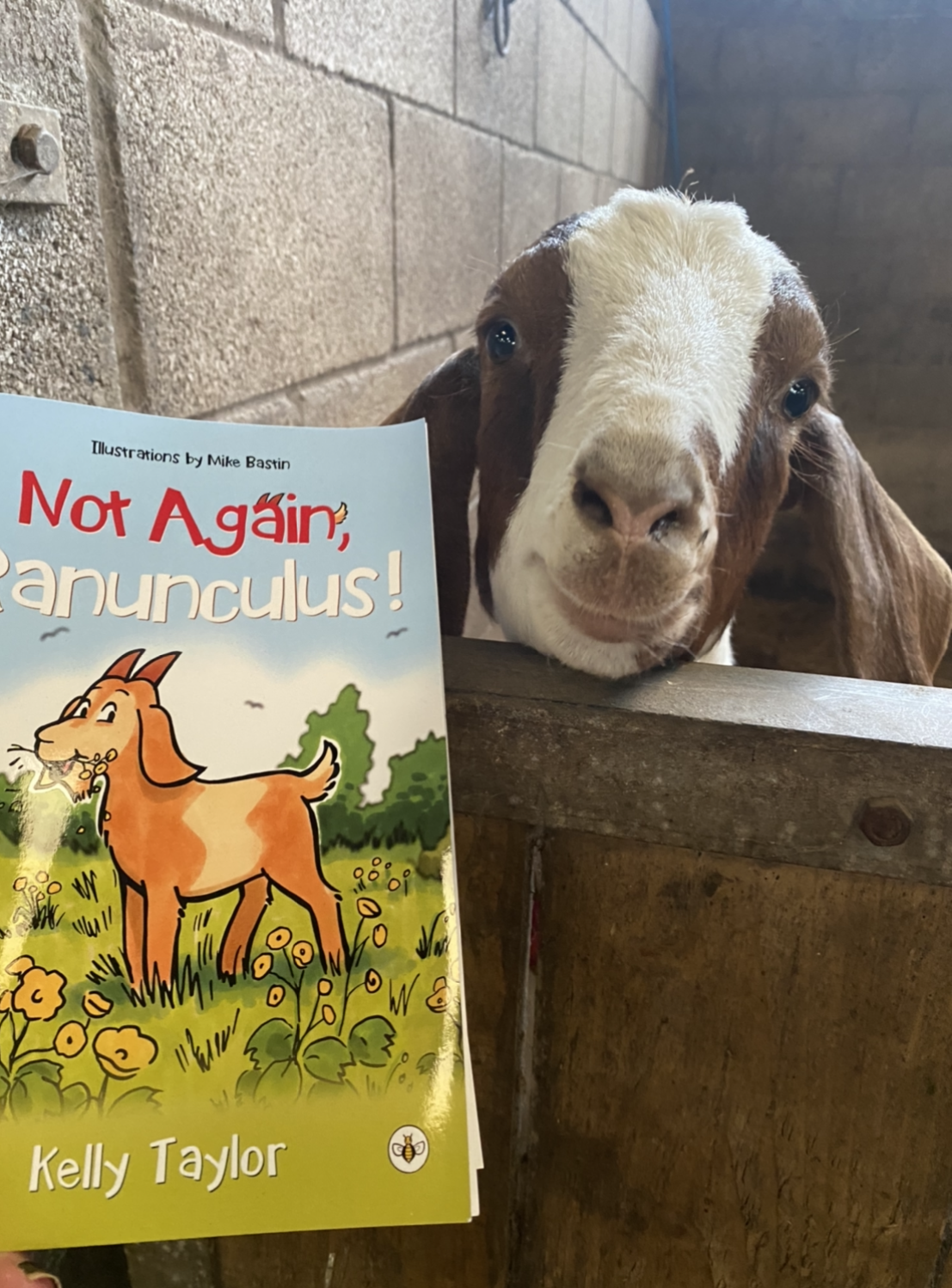 The Reynolds are also going to the sale to try and appease the heartbroken Timothy.
Will Timothy and Ranunculous be reunited? Will Mr Reynold's not allow the naughty goat to return to their home?
You will have to read yourself to find out.
Beatifully illustrated by Mike Baston throughout, Kelly's story also incorporates wild flowers into her tale which Mike has drawn and labelled which I think is a lovely extra for curious children.
This is not the first Kelly Taylor book we have enjoyed.
A few years ago, we enjoyed Skutterskelfe Farm which we all loved and still read today. Kelly has also written and published Sanjin The Camel's Got The Hump.
Kelly is mum to one daughter and lives in Middlesbrough. She grew up enjoying the beautiful North Yorkshire countryside with lots of walking and cycling and still enjoys those pursuits today with her family.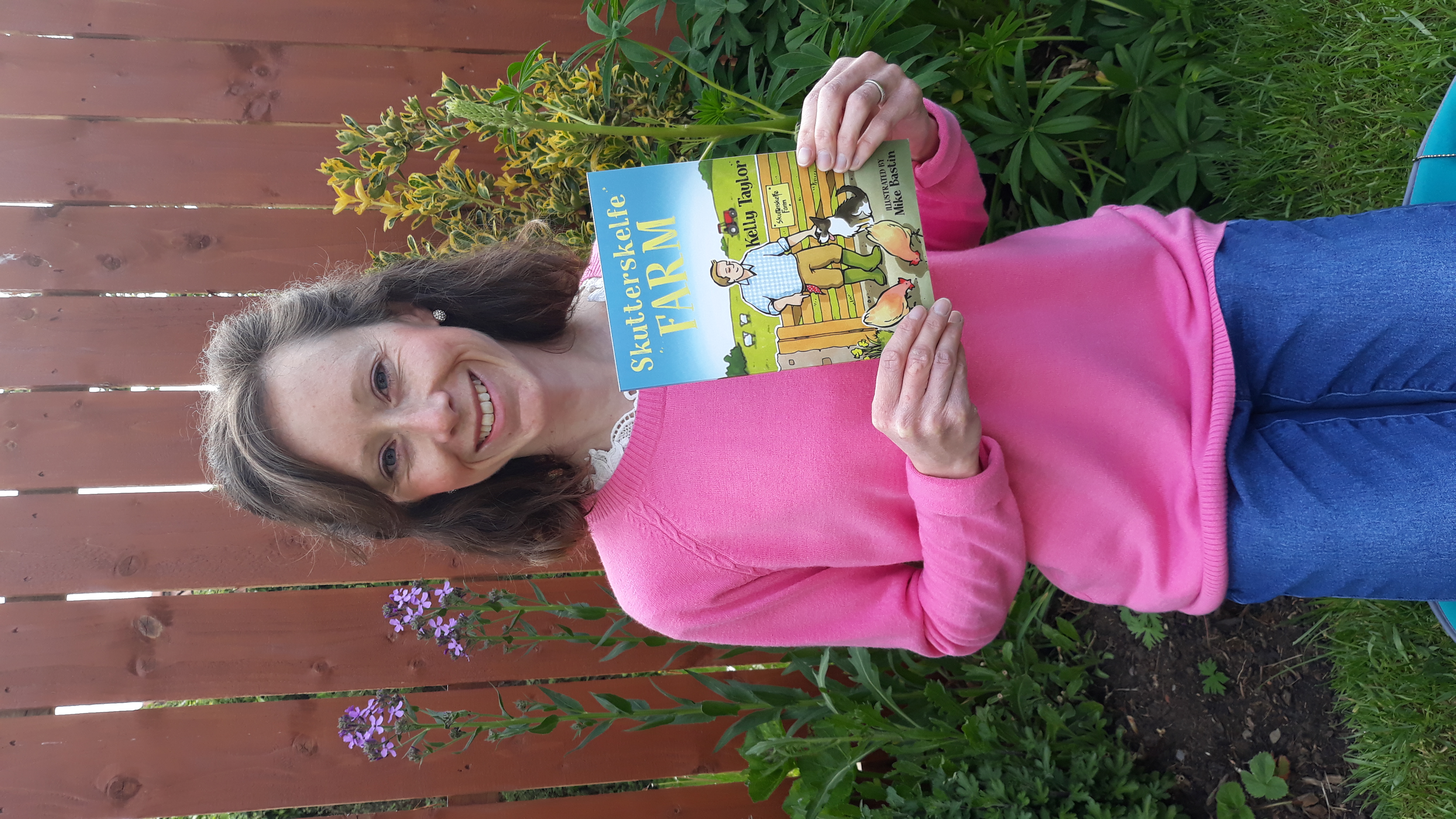 After an English degree, Kelly worked in offices where she spent secret time writing her books. https://olympiapublishers.com/books/not-again-ranunculus
Not Again, Ranunculous! is available to buy direct from Olympia Publisher's website.
You can follow Kelly on Instagram.
Not Again, Ranunculous!
By Kelly Taylor
Published by Olympia Publishers
£5.99
ISBN : 978-1-83934-376-6