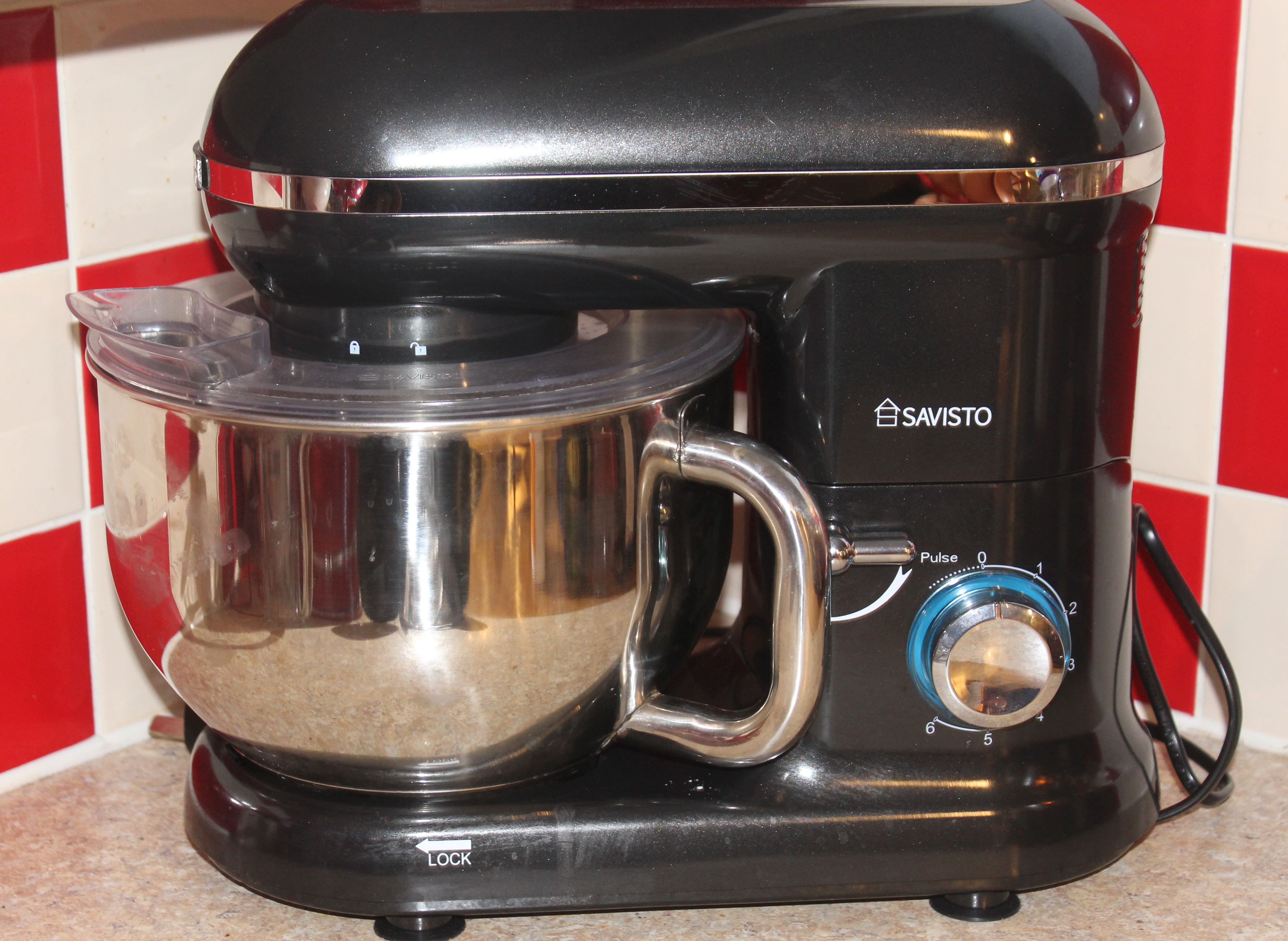 There are times when I struggle to write things. You wouldn't think that, would you? It is mostly times when I am so impressed with something that I don't want to do it an injustice.
For the past couple of months, I have been reviewing a retro stand mixer from Savisto.
I have wanted a stand mixer for ages but they can be so expensive, resulting in mummy guilt-where I think I would rather spend money on the children than myself-even if I would make them cakes with said mixer.
Thankfully the Savisto 5.5 litre Retro Stand Mixer comes in at under £100 so compared with some pricier models, I feel as if I have saved money.
The small price tag does not mean less of a product or less equipment though.
With the mixer, you get three attachments-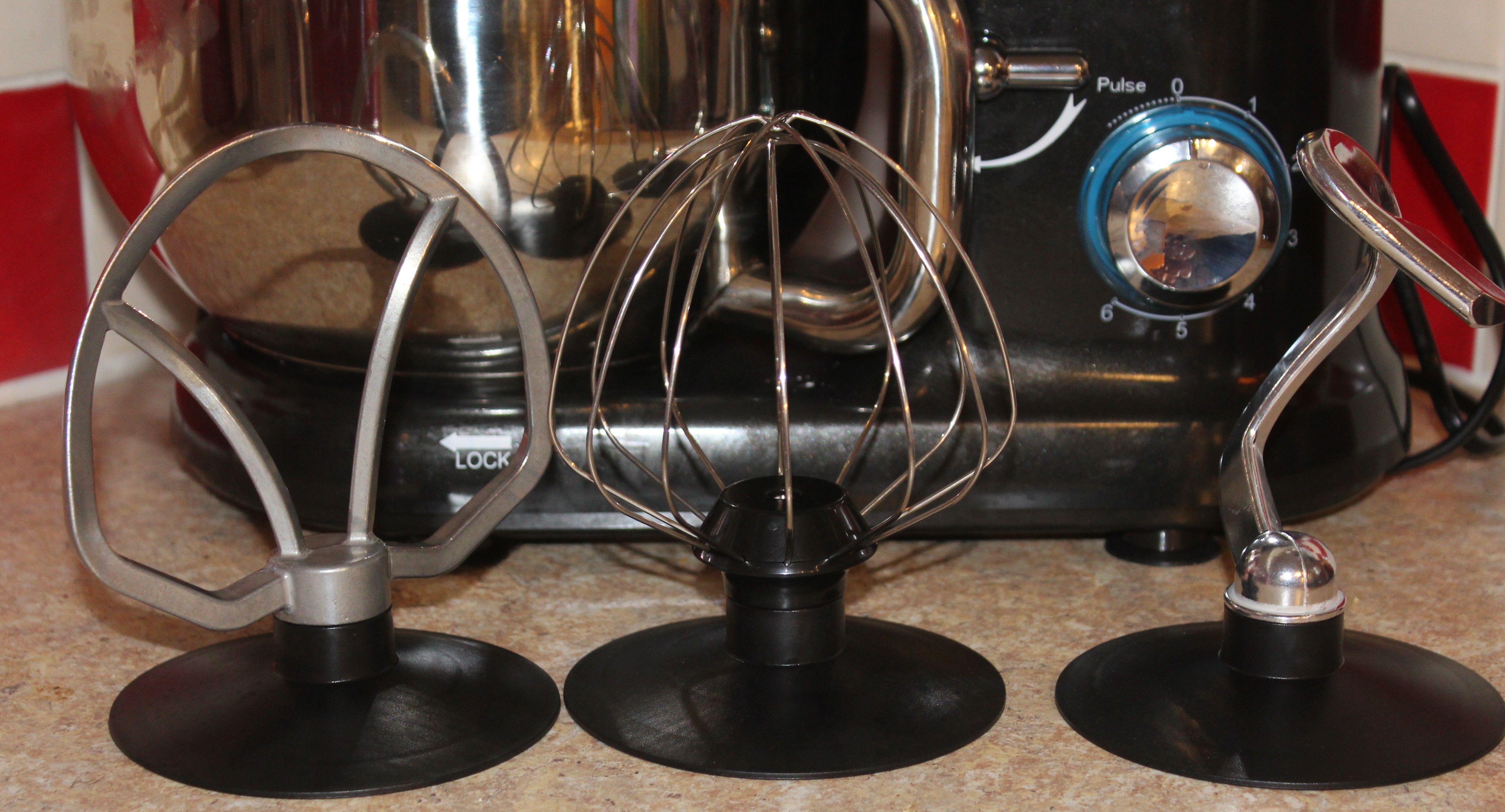 A dough hook, a whisk and a beater.
Not only that, there is also a splash guard, a recipe book and a spatula which, in my opinion, is the best spatula I have ever used.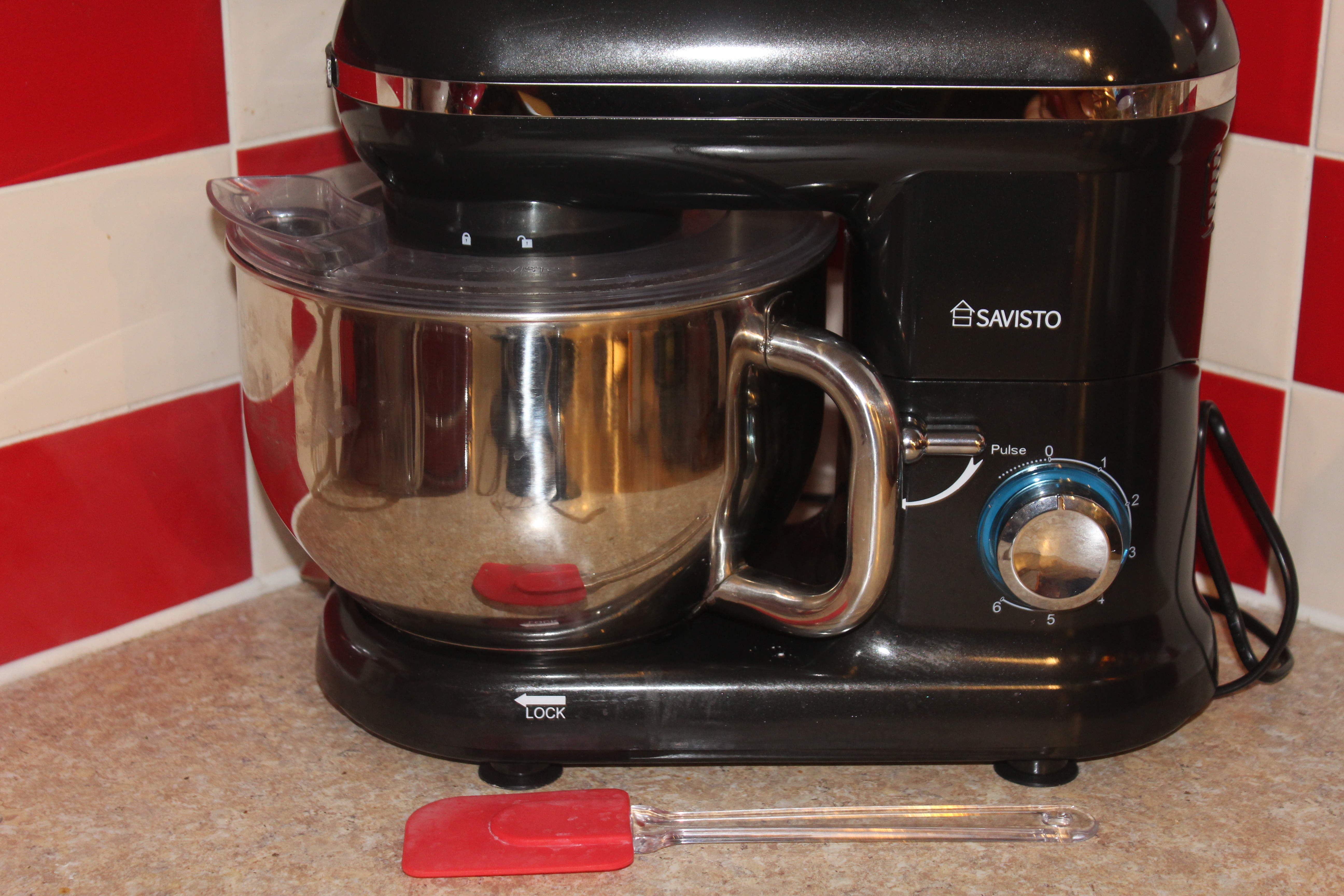 The stand itself is sturdy with non-slip feet which is brilliant. The last thing you want when baking is your mixer to be leaping about all over your work surface.
There is a lever on the front of the mixer to life it up for fitting the splash guard and attachments, as well as the metal bowl itself. Incidentally, I love the metal bowl. It is so much better for pastry and getting cake mixtures and the like out of it.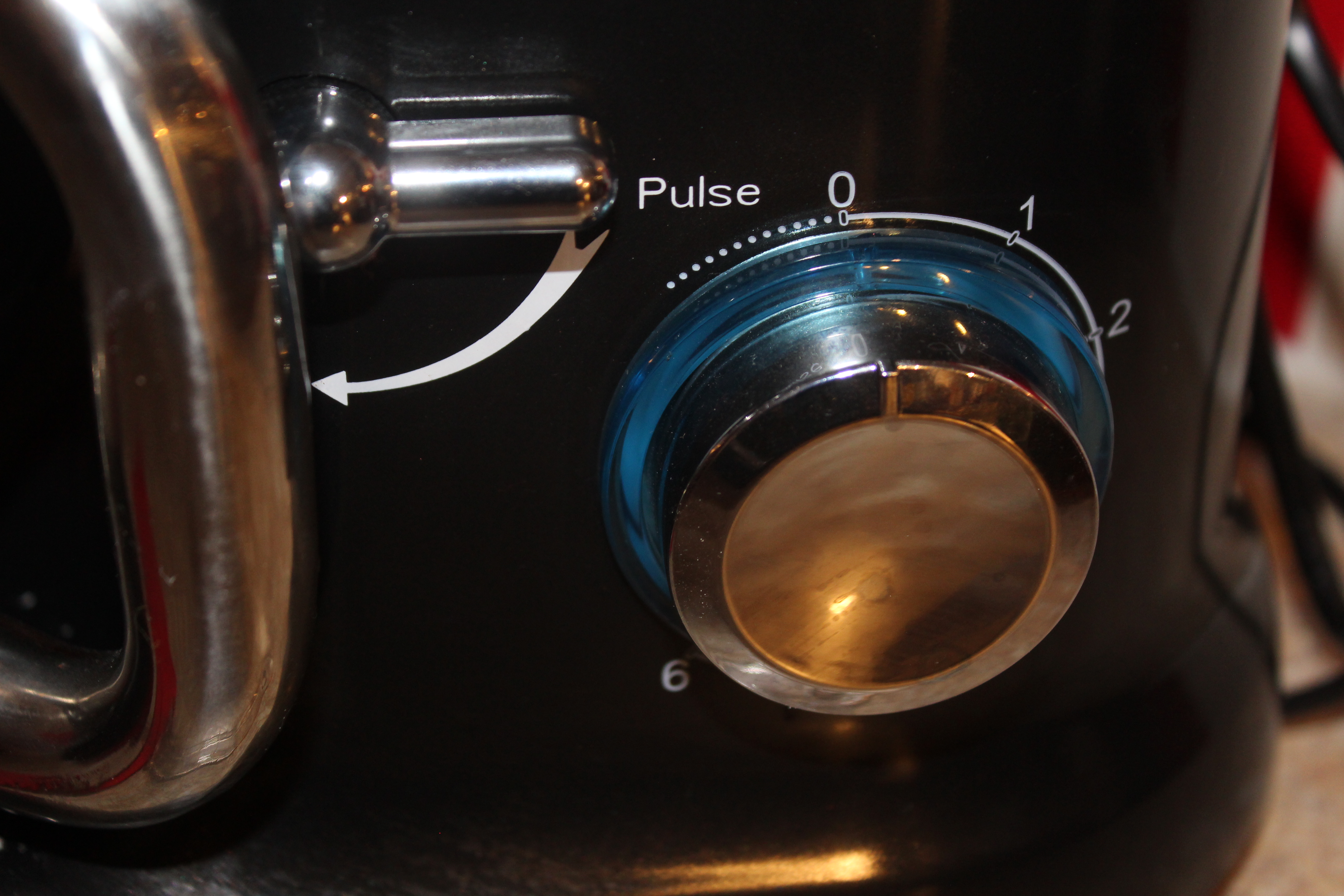 I received the mixer in black but it also comes in a lovely red colour too. Whichever colour, you choose, I think you will agree it looks so good on my kitchen counter.
Unlike my retro fridge which needs wiping on a daily basis for finger prints, the Savisto stand mixer does not and even when mixing dusty icing sugar, the splash guard saved it and a quick wipe over with a damp cloth was all that was needed.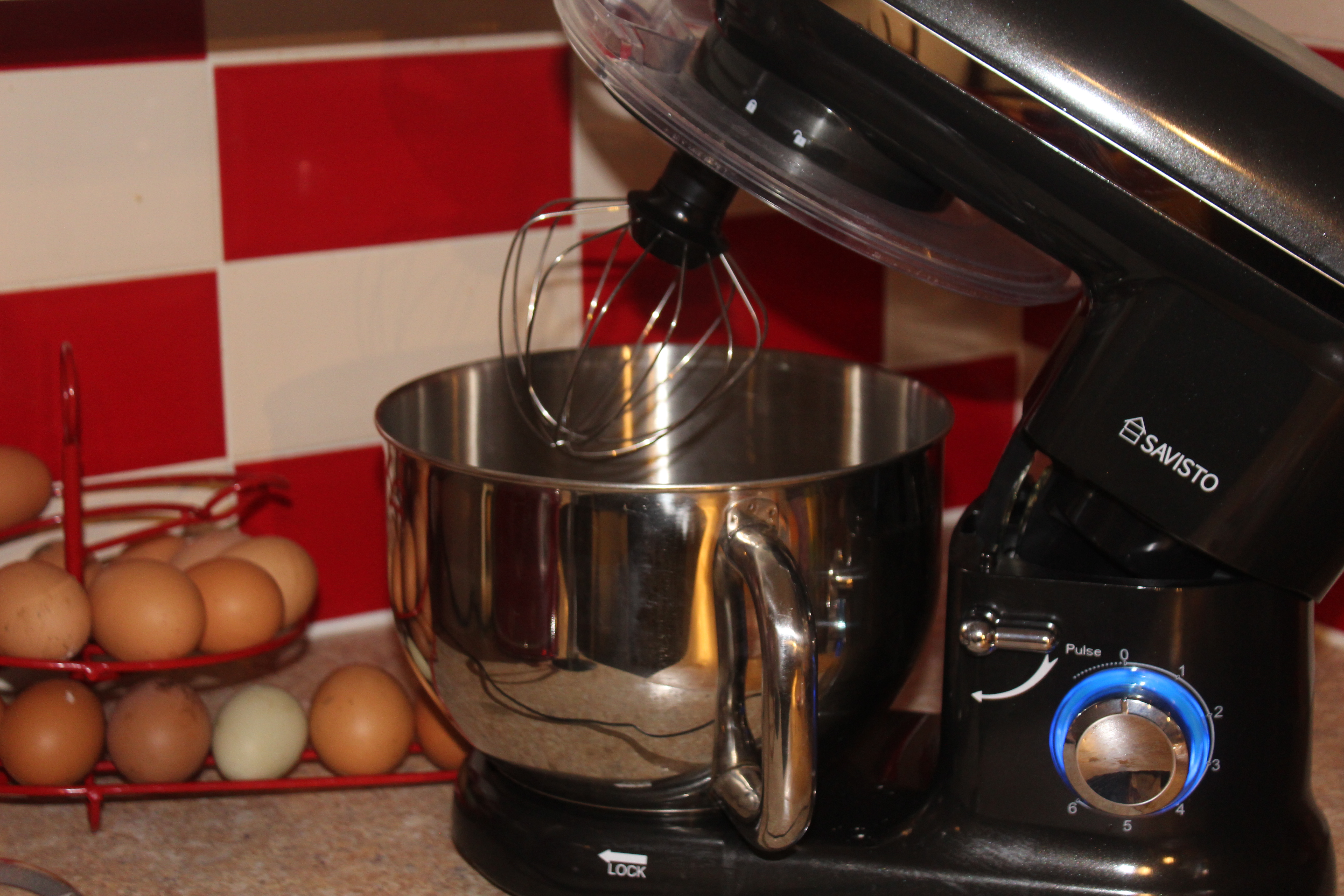 The attachments, bowl and splash guard are really easy to fit and lock into place to ensure safety at all times. The splash guard is also transparent so you can see what is happening when the mixer is in use and there is a chute that you can add liquids and other ingredients through.
When the mixer is plugged in, the dial is lit up in a lovely blue LED light which I think is a lovely touch.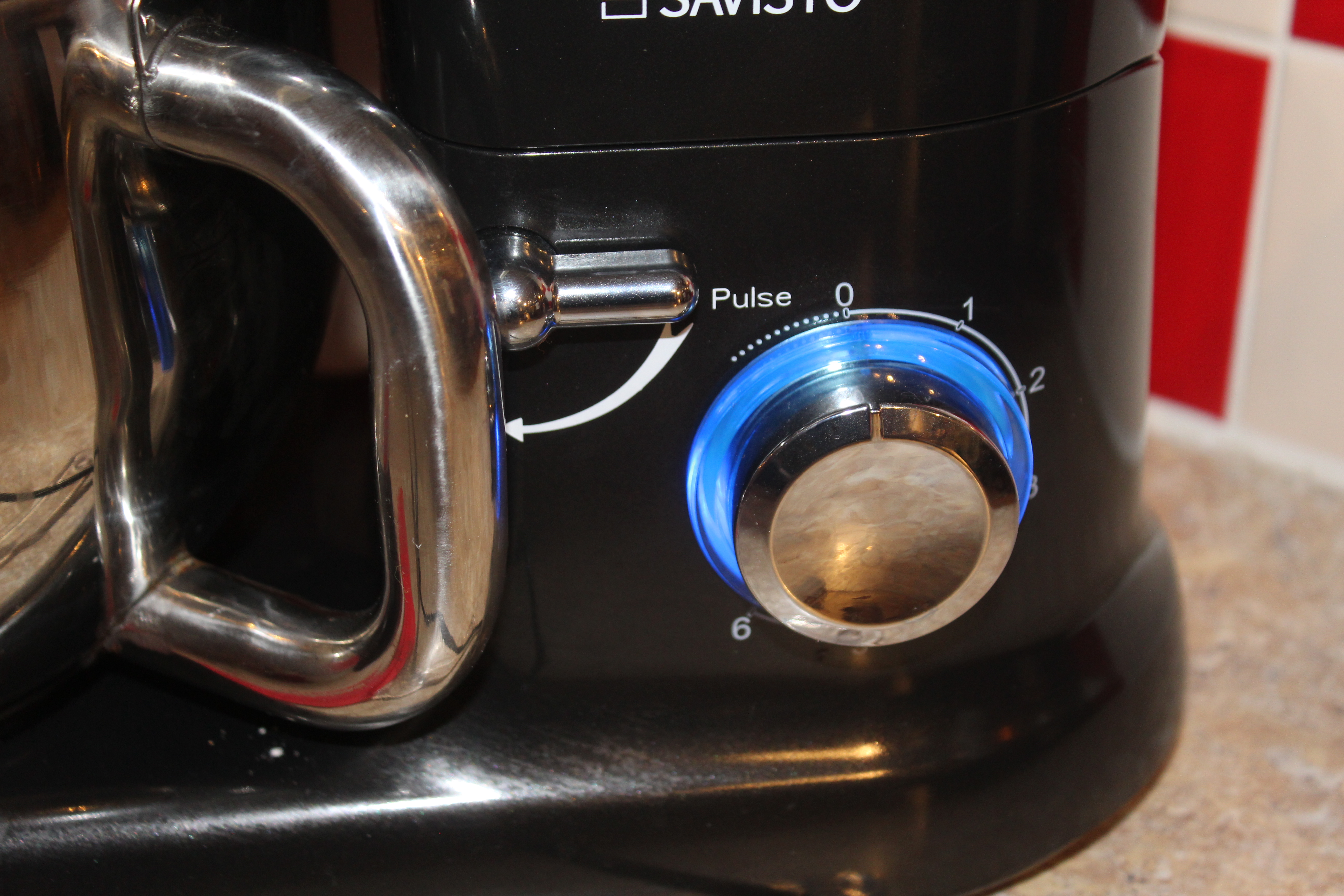 There are six different speeds and a pulse and it has a 800 watt motor with the ability to push to 1260 watts when mixing heavy ingredients so can cope with the thickest of recipes.
Another feature which really impressed me is that all three attachments can be stored in the mixing bowl when not in use.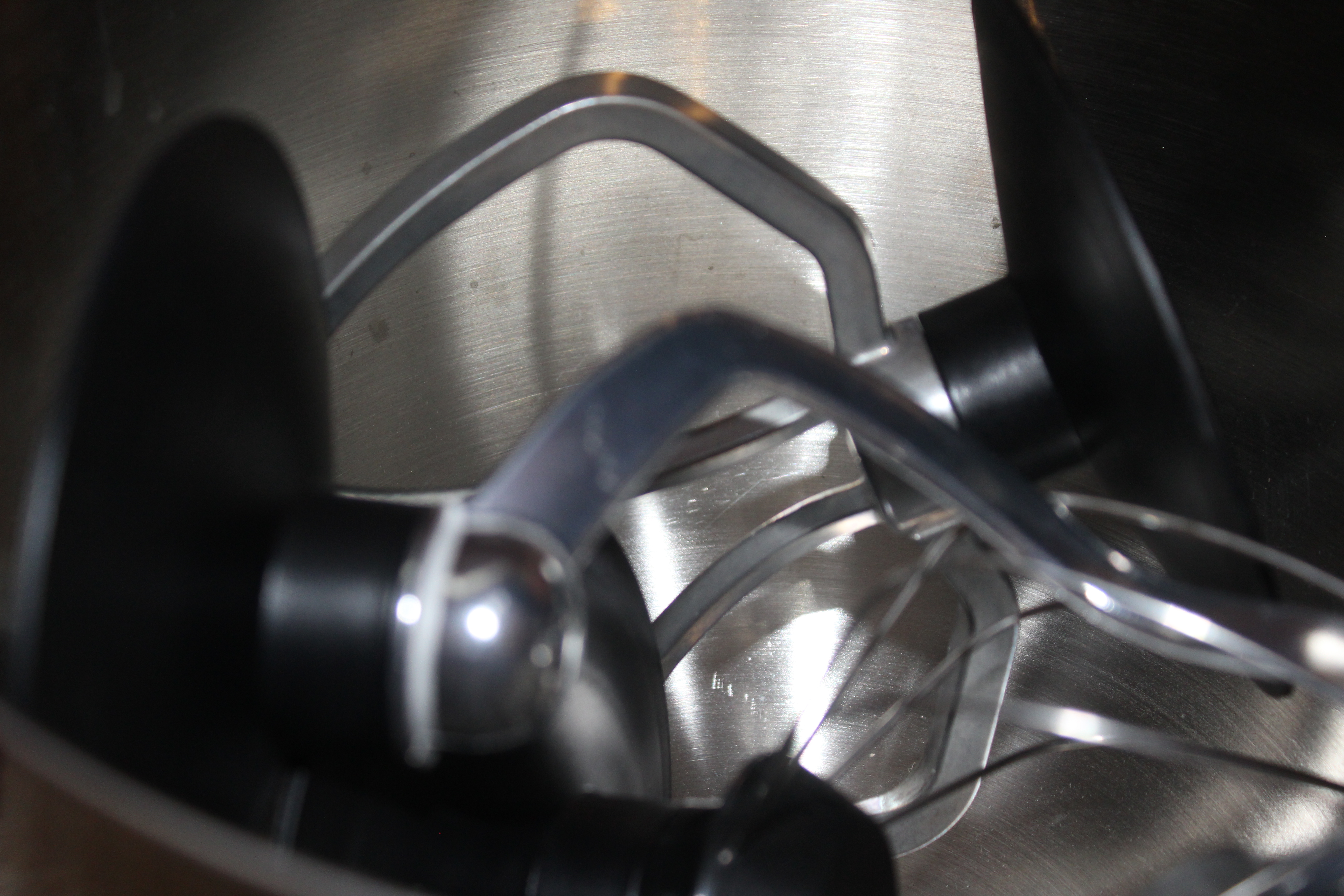 So apart from looks and what you get, what have I made with it?
The easier thing would be to tell you what I haven't made with it.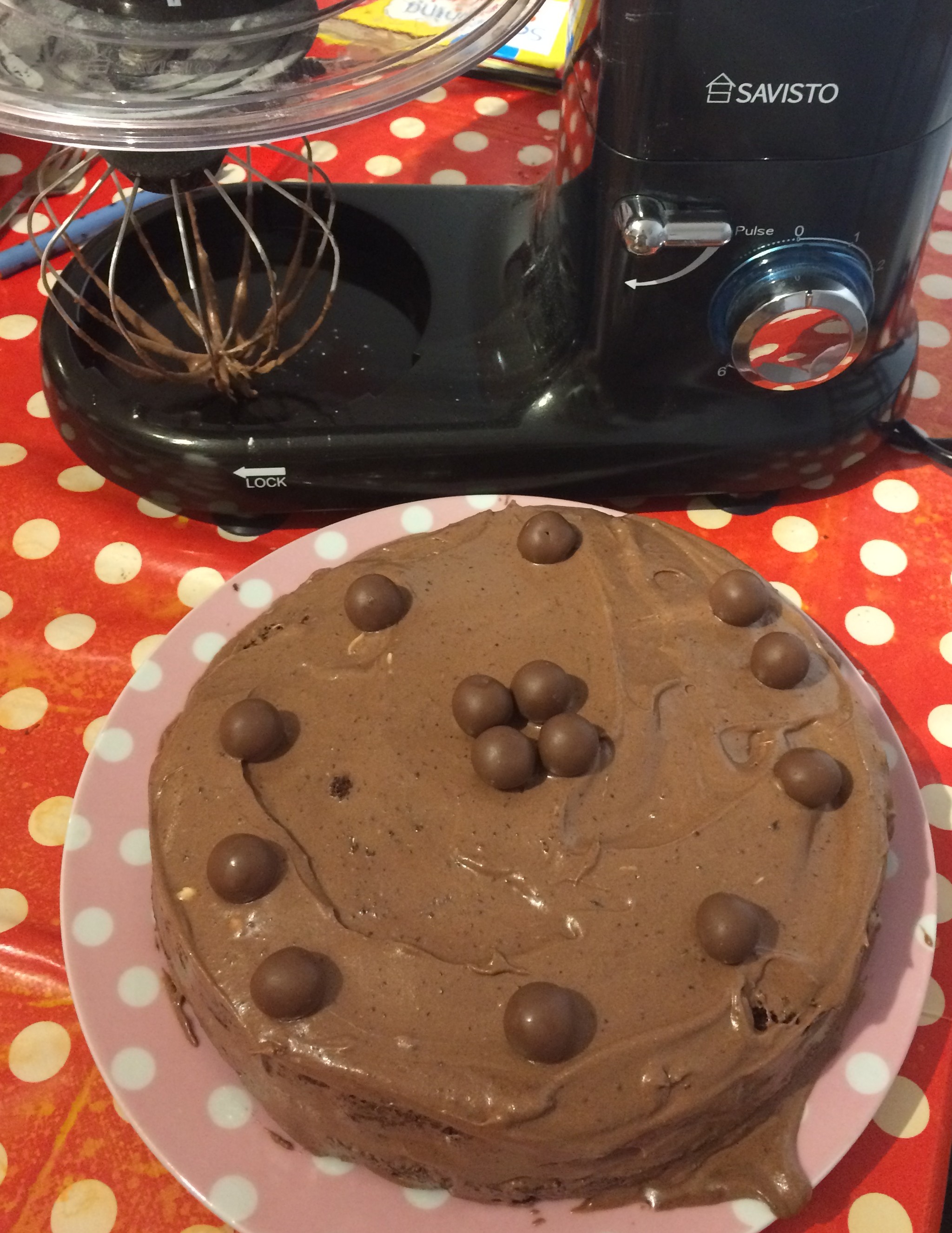 Cakes, icing, pastry even a crumble topping.
I hate rubbing in and the mixer has saved me that job a number of times.
A few years ago, I bought a stand mixer on the high street. It was £30 and I was so disappointed in it. You couldn't leave it to mix. You had to stand there and manoeuvre the mixer yourself. That was no use to me. It was basically a hand mixer on a stand.
The Savisto is nothing like that one and has restored my faith in gadgets.
I actually look even more forward to baking now-even rubbing in which I used to avoid.
I can honestly say that the Savisto Retro Stand Mixer is my favourite kitchen appliance. I absolutely love it. It looks good and even more importantly, it works and saves me time and effort. Not only that, at a RRP of £95, it has also saved me from the dreaded mum-guilt.
*We were sent the Savisto Retro Stand Mixer for the purpose of this review but I genuinely love it and all opinions are my own.