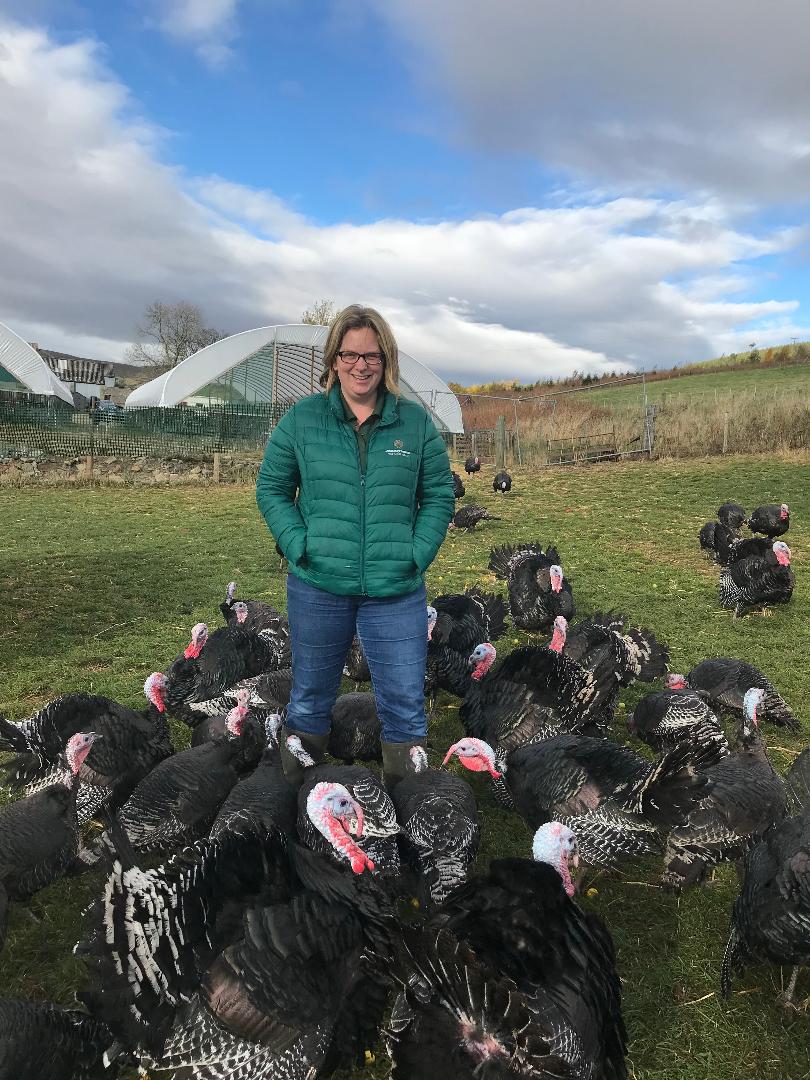 High in up in the Cairngorms National Park, Rebecca Perry and her family have diversified into turkey farming.
It is a hill farm and they are 1050 feet above sea level and only 12 miles from the Lecht ski centre. Whilst being in the middle of nowhere, they are only half an hour drive to the nearest town/villages of Ballater, Alford, Aboyne and Braemar.
Becky's partner, Ian is a born and bred farmer. Their core business is 600 breeding ewes, 70 cows, 30 seasonal heifers and now 200 turkeys.
They diversified their farm this year after erecting two polytunnels two years ago to lamb sheep in but they only get used for one month of the year. So they came up with using this asset to diversify the farm.
One idea was pigs but that would have meant a lot of expensive concreting and the other was turkey farming. After researching turkey farming they discovered that there are no turkey farms within an hours drive, so fingers crossed they have discovered a niche in the market.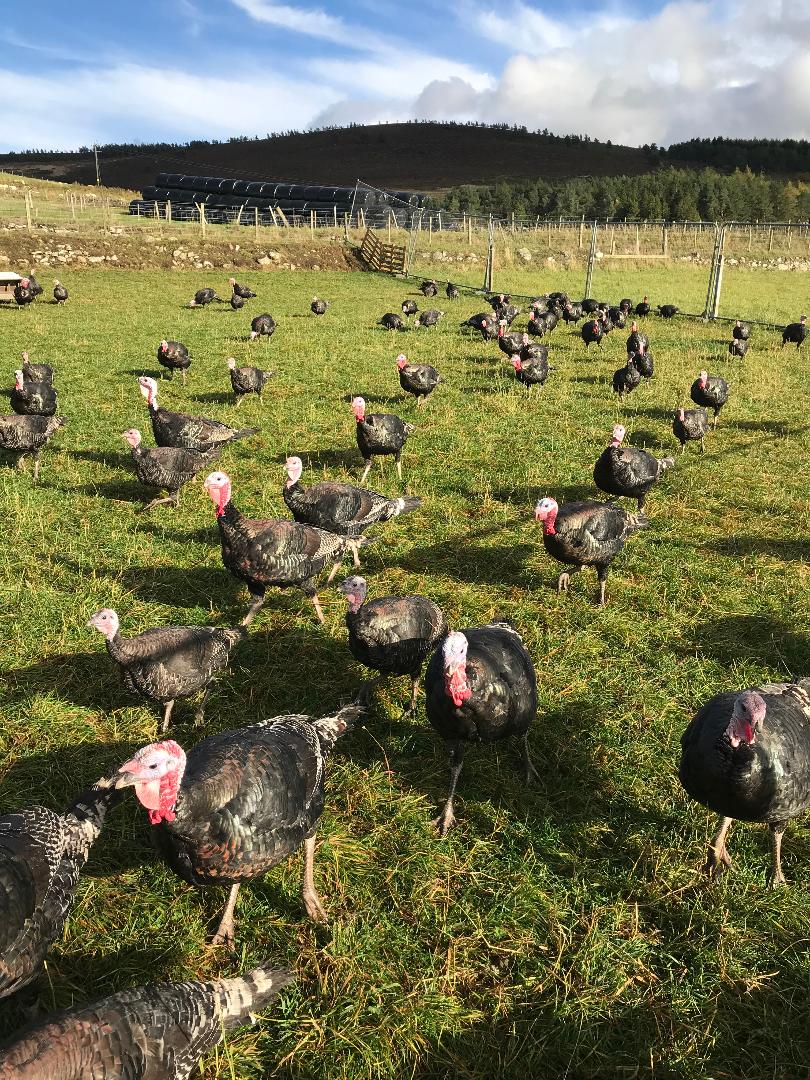 Becky's time is organised around her three young children and sharing turkey responsibilities with her partner.
She also does all the turkey admin, marketing and social media which does take up most of her time when the children are at nursery/school.
 
Becky says their greatest achievement farming wise has been surviving farm succession.
"We took over the farm business from Ian's parents three years ago and it was a long difficult process for everyone involved.
"We have since invested heavily in increasing our core stock, quadrupling the number of sheep, increasing cow numbers and adding seasonal heifers to our business and now diversifying into turkey farming."
 
Being tenant farmers, Becky worries that there is no certainty in farming anymore.
"Landlords don't want to give out long tenancies for their land, preferring to let land on a seasonal basis or contract farm.
"You are not guaranteed to get the land the next year, even if you have paid to reseed the grass. It makes it difficult to plan for the future and expand the business for the long term."
 
Pondering the question of the future of farming, Becky says there are two main worries about farming in general, Brexit and the average age of farmers. 
"Brexit has caused a lot of uncertainty in the industry.
"No one knows or can predict what will happen to our export markets and what will be the replacement to the Single Farm Payment."
She also says there isn't enough being done to encourage young people into farming.
"The majority of farmers are of geriatric age that are reluctant to hand the reins to their children. More needs to be done to encourage farmers to pass farms onto their children otherwise we will end up with a country of massive farms and no small farms," she says.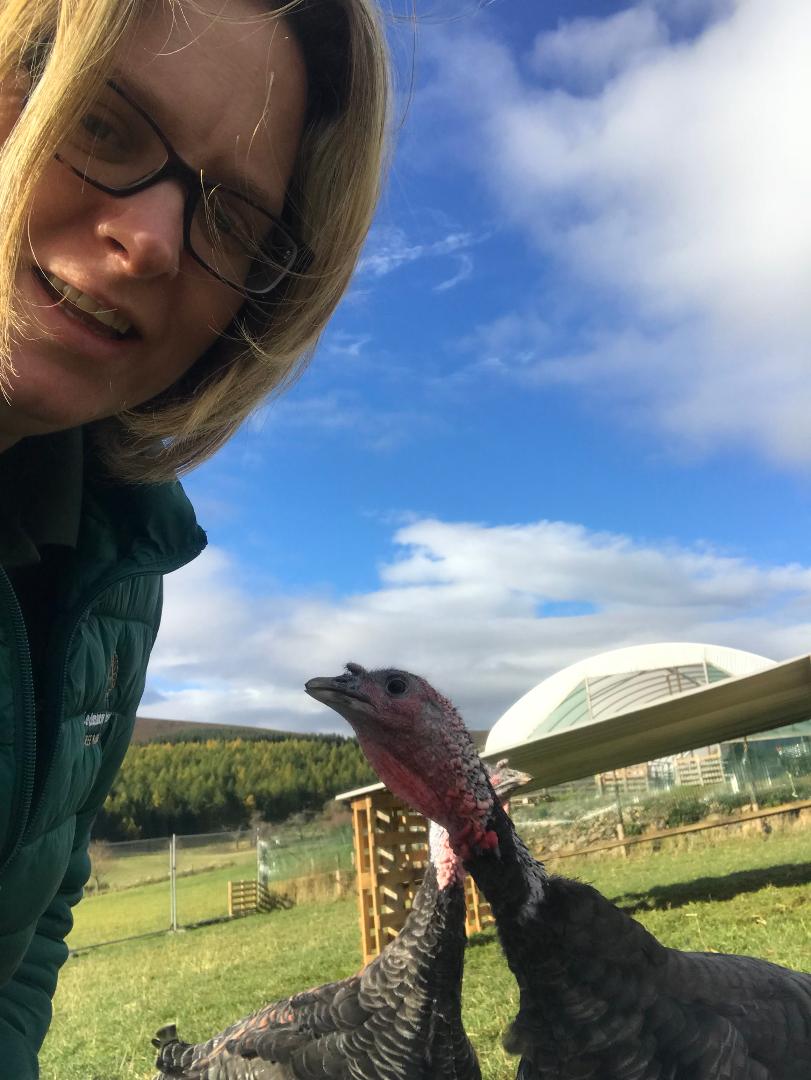 Becky hopes landlords will be encouraged to let their land for longer period not just on a yearly basics and that the government will get the best deal for our farmers to enable us to get a fair price for what we produce.
 
 
If you could get the general public to learn one thing about the way you farm or your lifestyle, what would it be?
Becky says that farming is a life style choice; it's not a way to make money but that she loves seeing the animals grow and thrive.
"It's great privilege caring for our animals 24/7 watching them thrive, breed and then seeing the finished product."
You can follow Becky and her Ledmacoy Turkeys on Facebook and Instagram.
If you haven't ordered your turkey yet, please try and shop local to help families like Becky's.