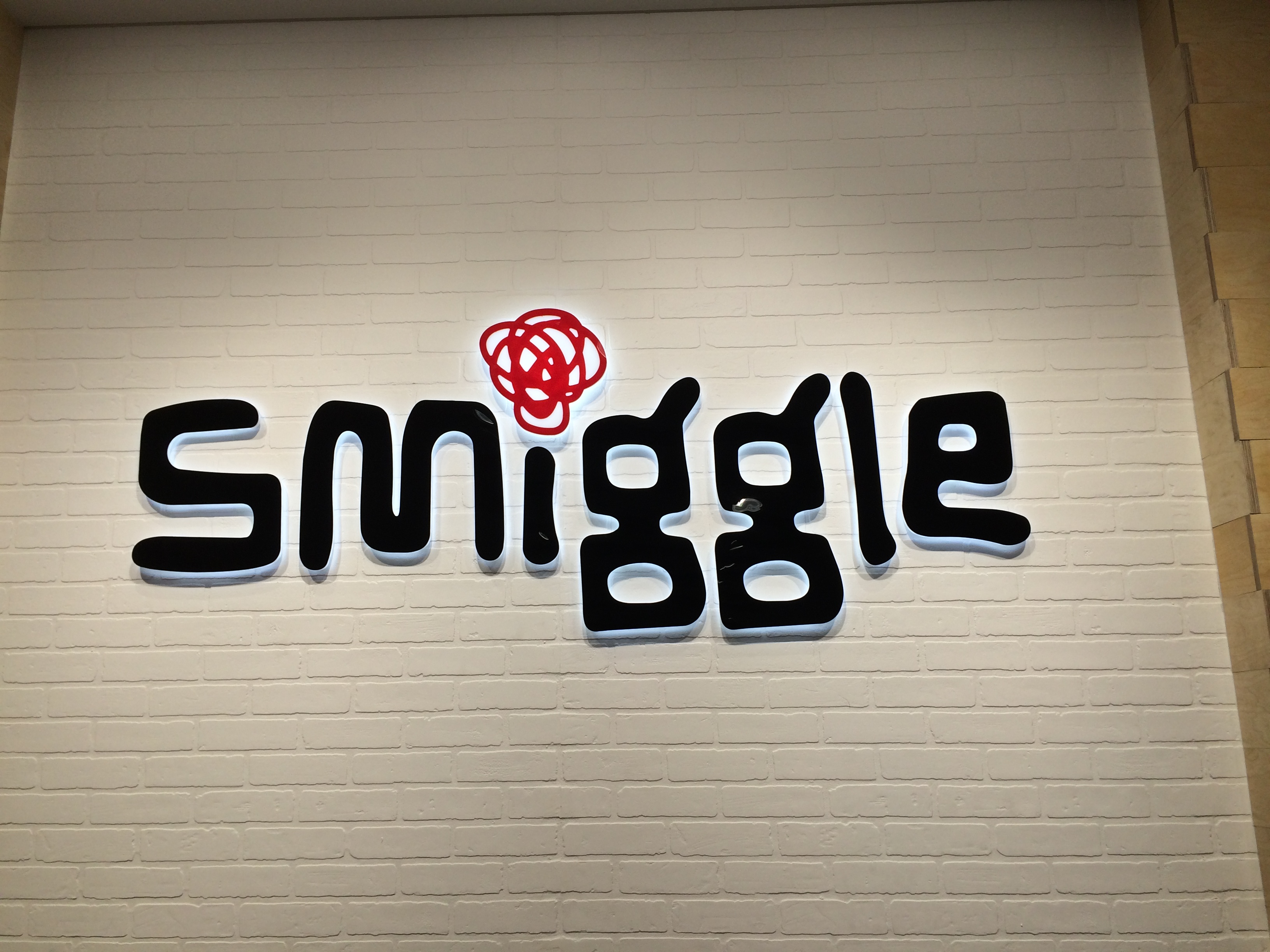 I have always loved stationery and, while my personal planner phase has abated some what, when I was invited to an event in the Manchester Arndale recently, I couldn't say no.
Hubster had been out the night before and children were not only invited but encouraged so Hubster got a lie in and the children got the time of their lives (as did I).
Smiggle is an Australian company specialising in fun and quirky kids stationery and related apparel.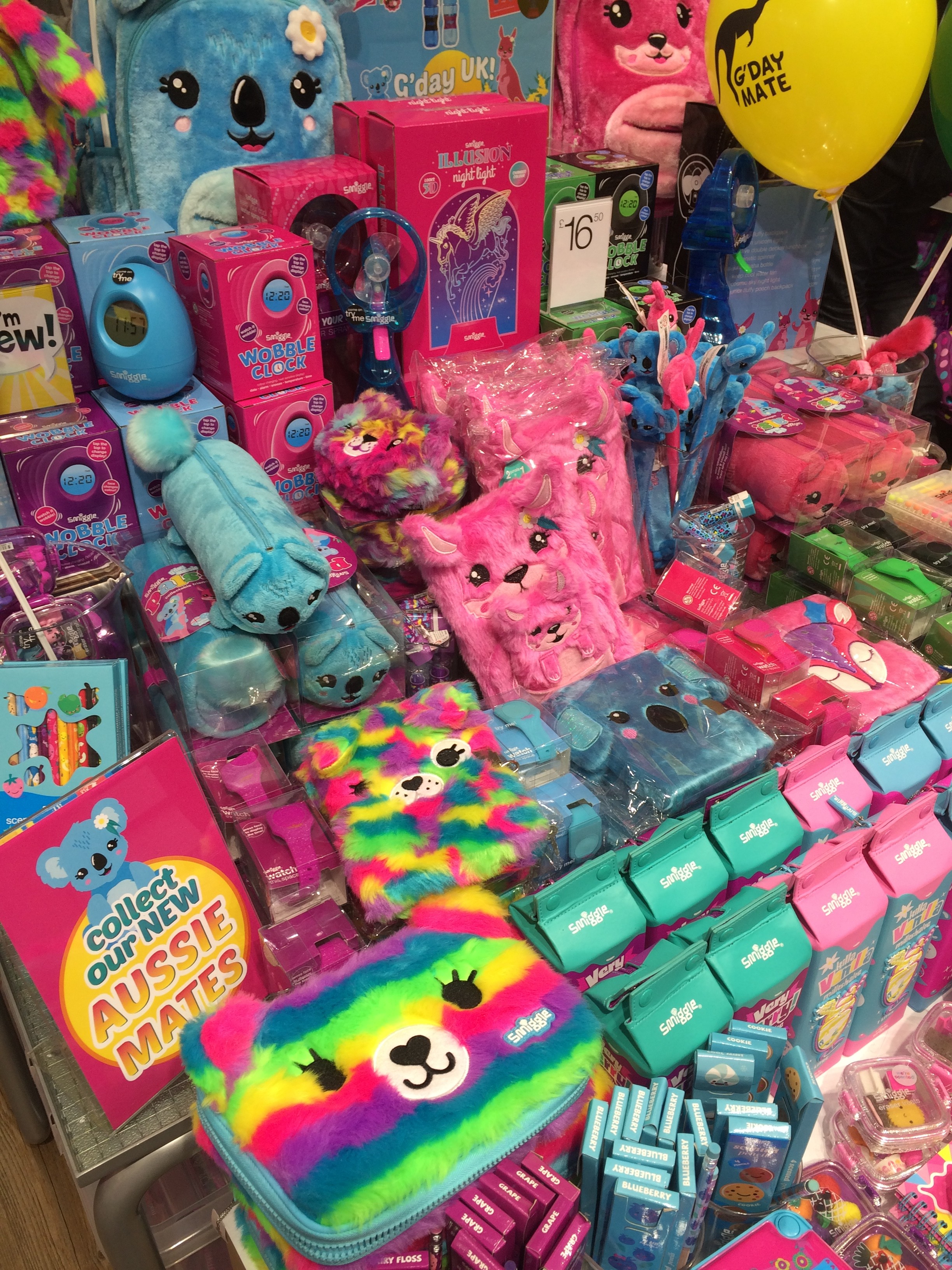 Boo's little eyes lit up when she walked in there and, I am not going to lie, so did mine.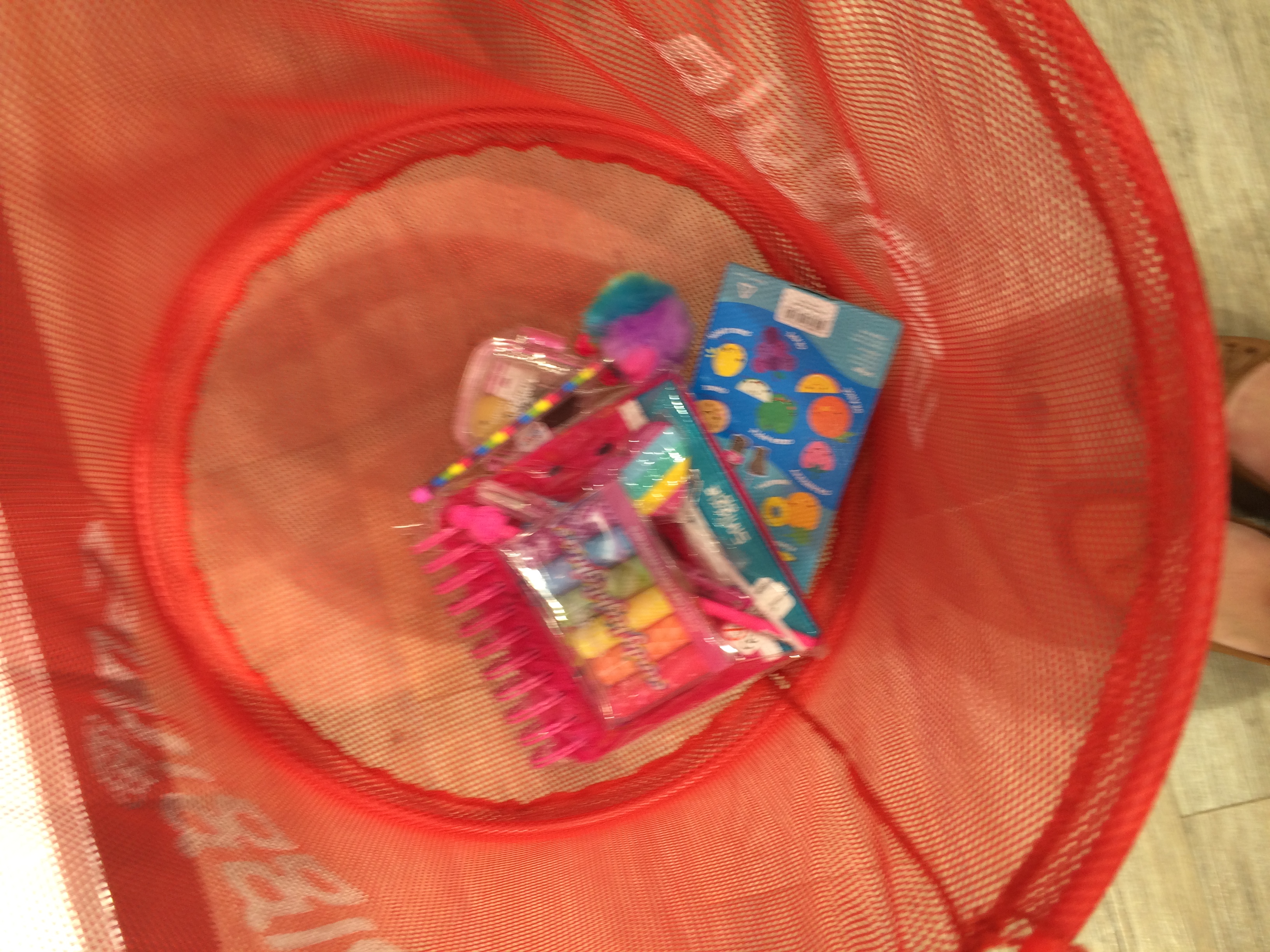 I picked up a basket and she just kept piling stuff in there.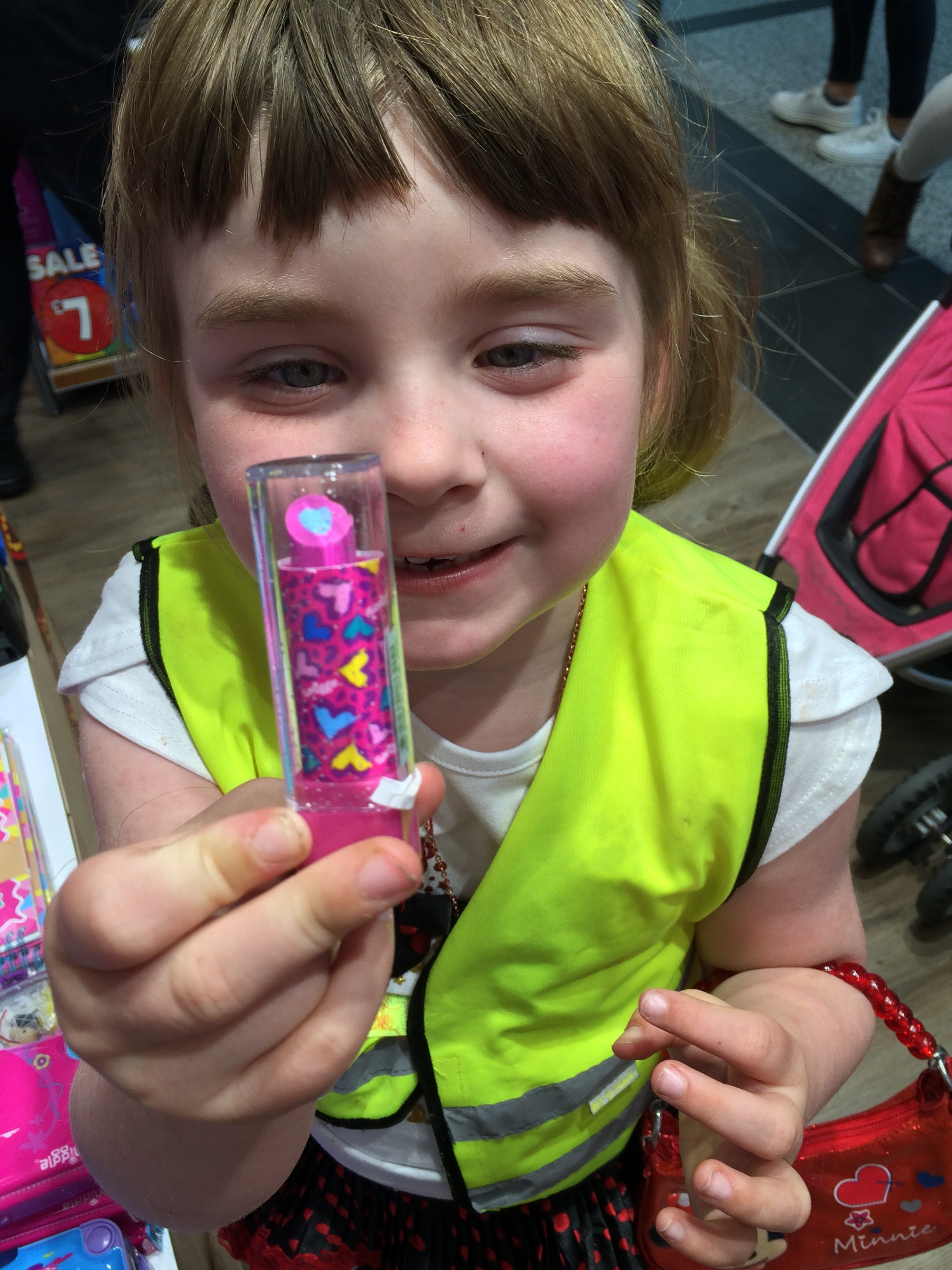 From erasers in the shape of lipstick, fluffy notebooks, scented pencils, glittery gel pens. It was a delight for the eyes.
Despite row upon row of pink glitter and fur, Smiggle is not just for girls (although I don't see why boys couldn't use a little glitter in their lives), there was plenty of space and sea inspired merchandise suitable for everyone.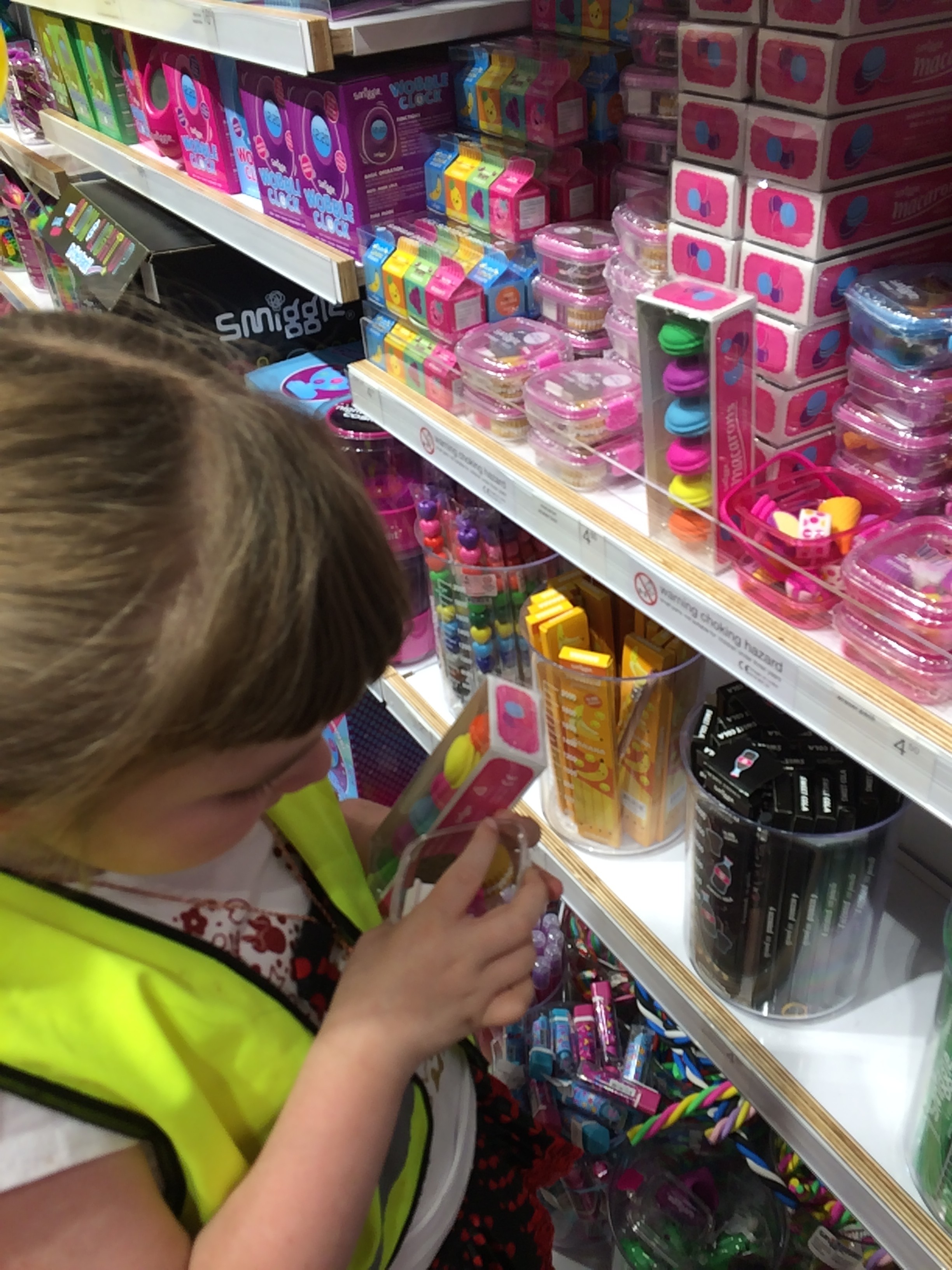 We had a sneak peak at their new collection, the kids got to do some colouring in and we all got to taste some delicious cakes and smoothies.
I do think the cakes were the best part for Baby G who spent most of the time just looking around at the amazing things on offer.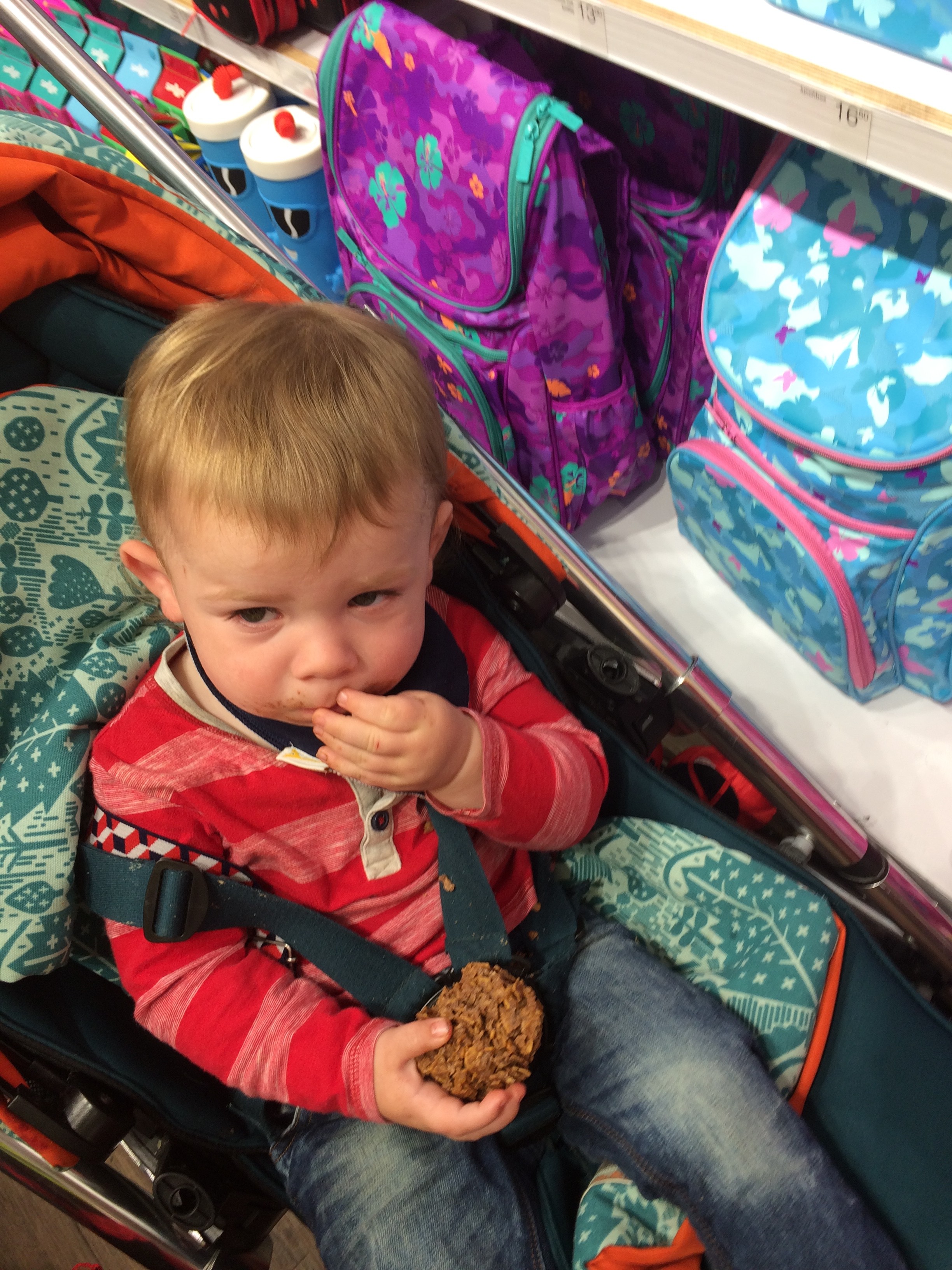 The staff were so friendly and lovely with my two-despite Boo insisting on wearing her high-vis jacket.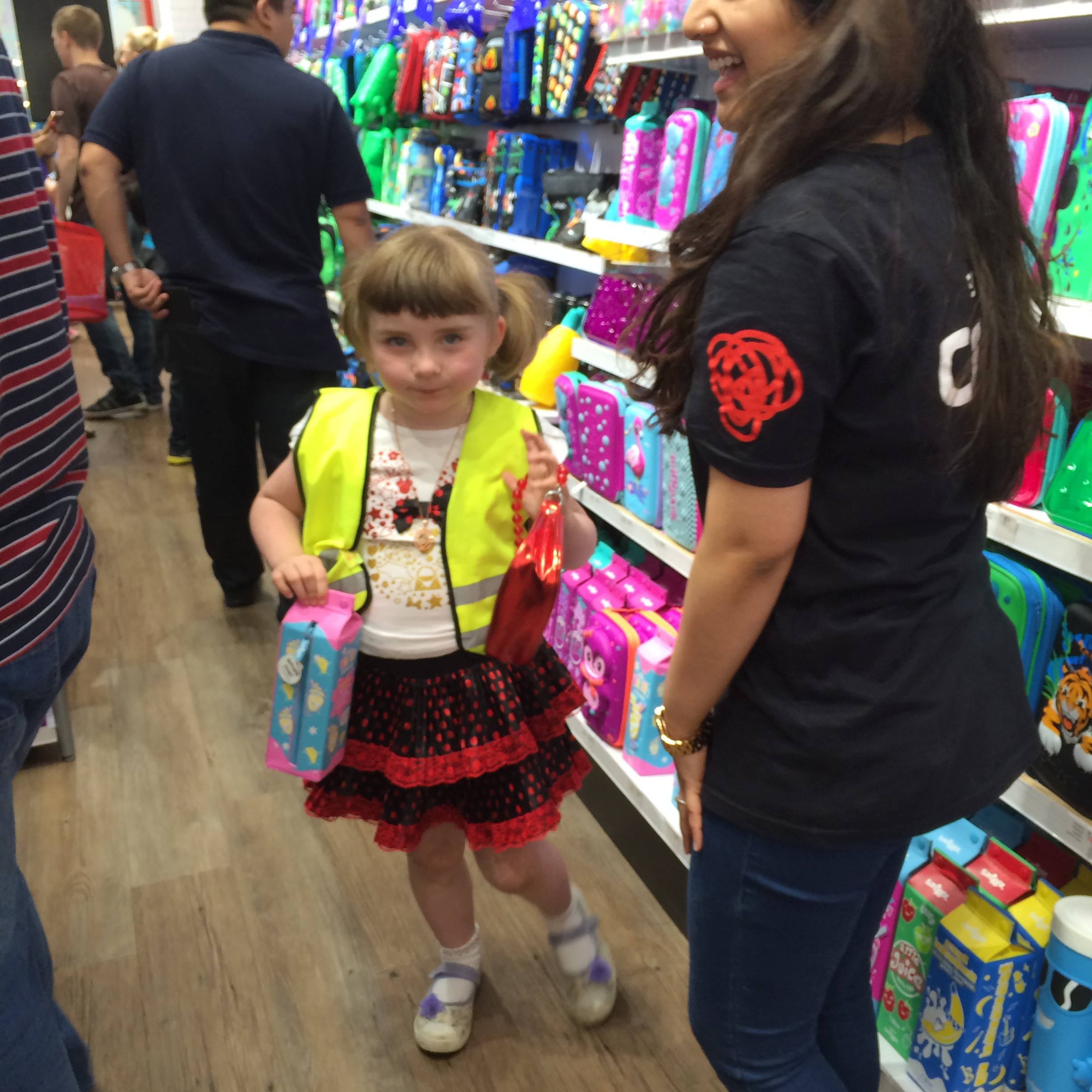 When I told my friend where we were going, she said she had taken her niece into Smiggle and wished there had been something like this when she was at school.
It is like the Claire's of the stationery world-somewhere where everyone will want to buy their back-to-school items from.
I can still remember the feeling of opening a new notebook at the start of term.
I like to think of myself as an adult but really? When it came to Smiggle, I was right back in 1996 when I was trying to be Cher from Clueless.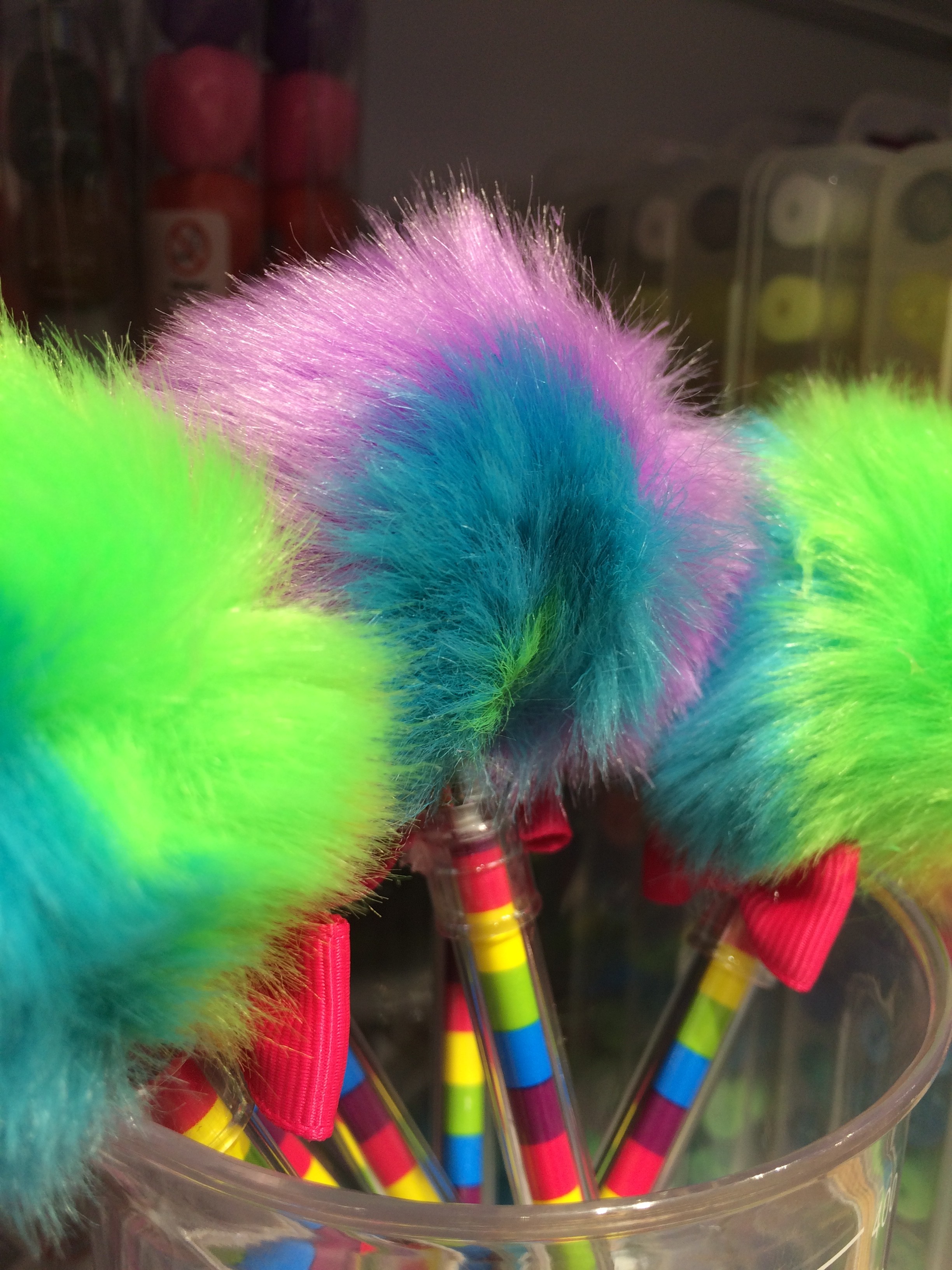 I don't care if I look stupid having a fluffy pen in my handbag and the purse I bought?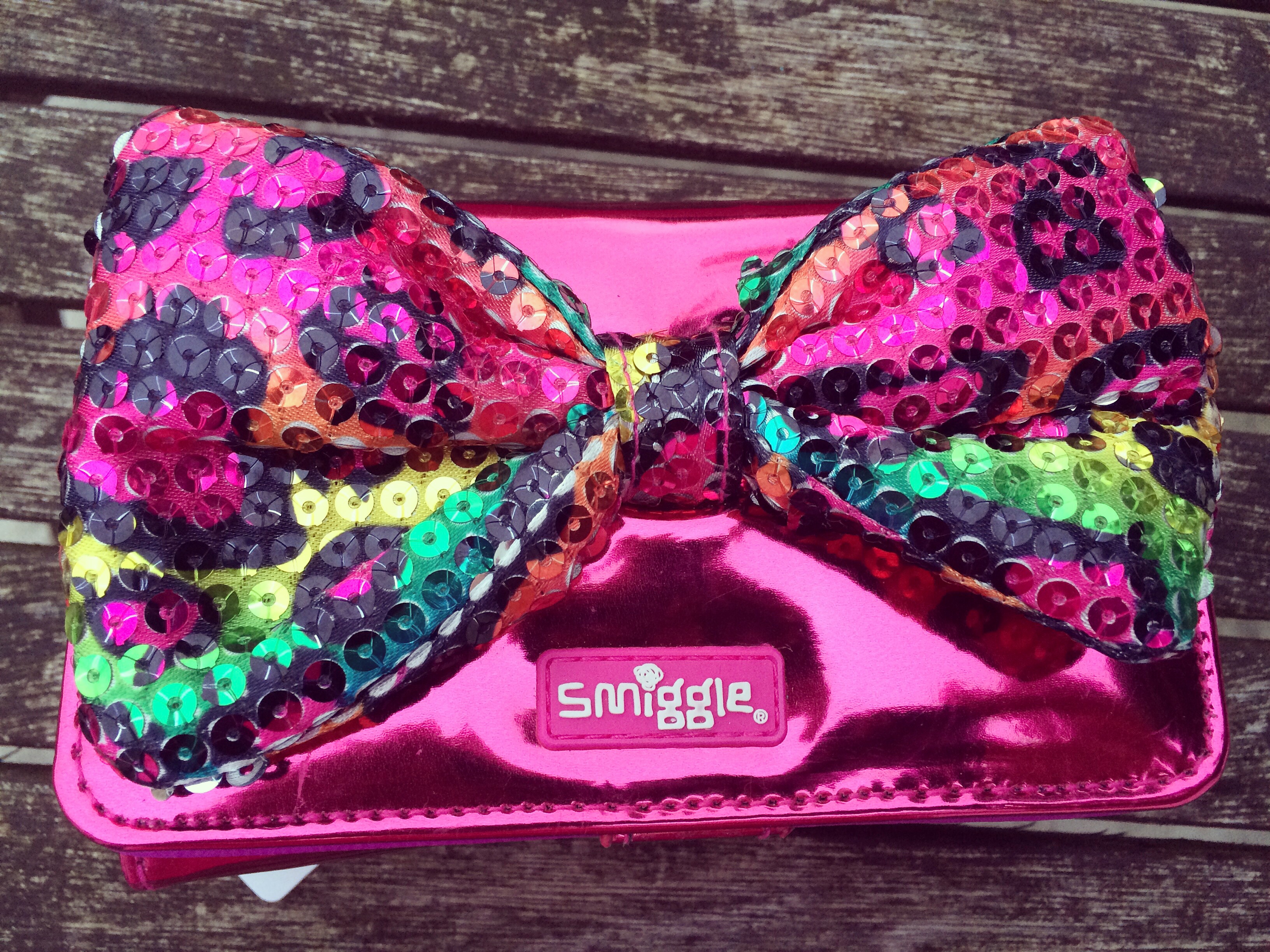 Let's just say you can tell where Boo gets it from.
There are currently 62 Smiggle stores across the UK so there is bound to be one near you. Don't say I didn't warn you. It is highly addictive.
*We were lucky enough to be invited to the Smiggle event. All opinions are my own-especially those where I think I am still 16.