What a busy month it has been for the siblings. Half term was a lovely week and the Fool's Spring definitely fell at the right time.
My three amigos were outside for most of the time and even enjoyed a few al fresco meals-granted wearing coats but still novel for February.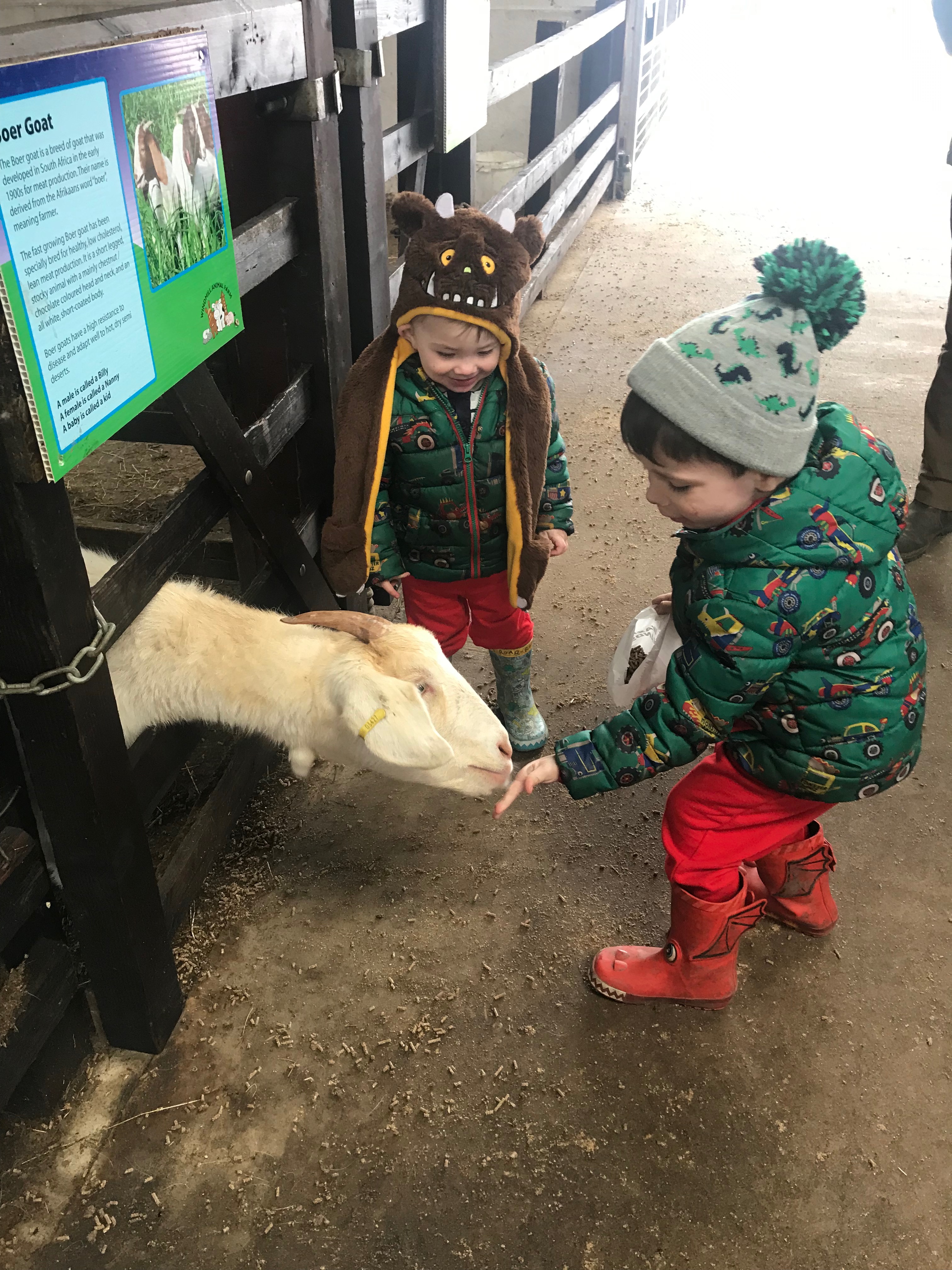 We went to a petting farm, Junior Farmers, the livestock auction and generally enjoyed the sunshine.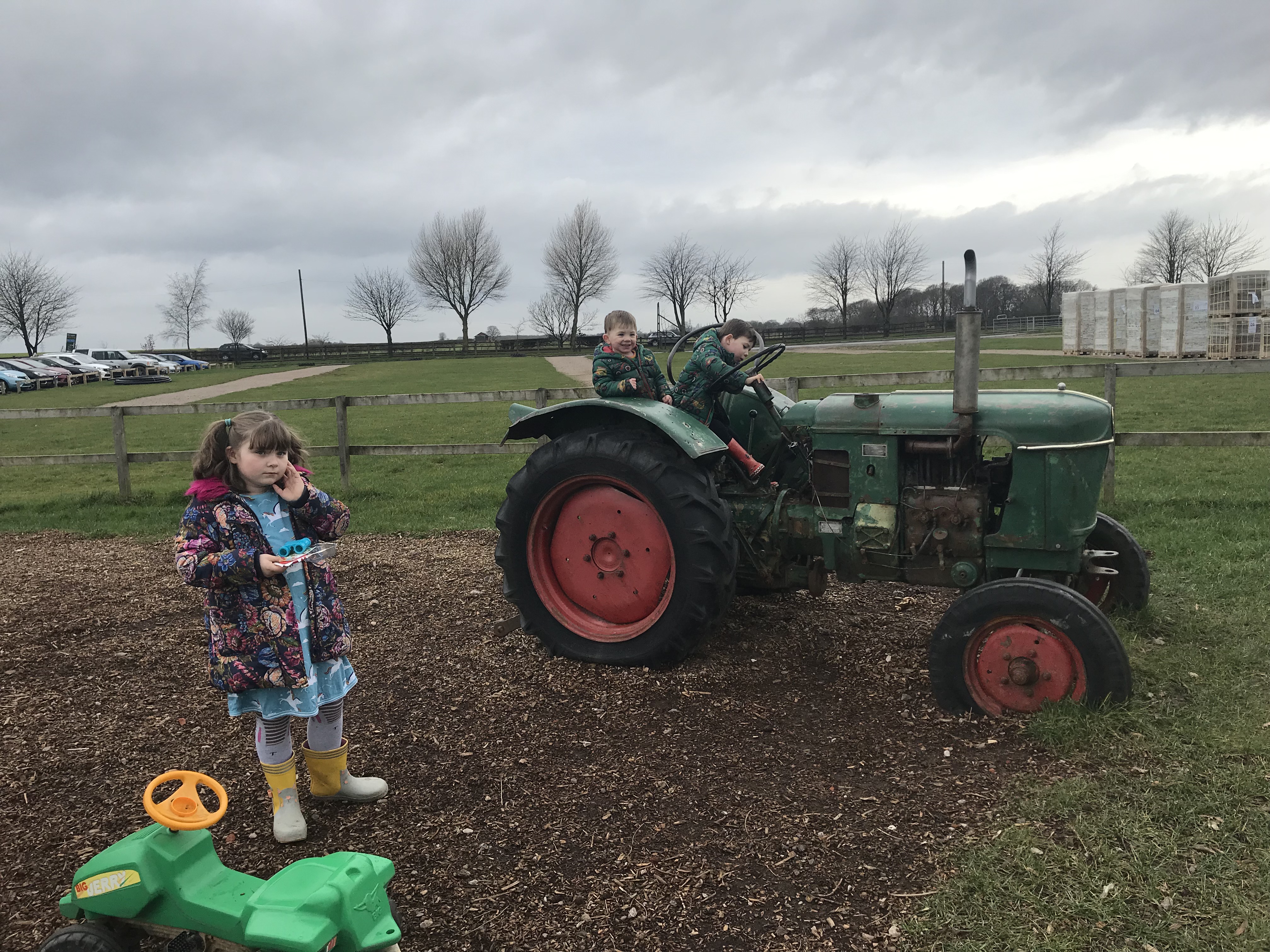 The new duck additions were a lovely excuse to go to our pond and either frantically grab the baby back from the edge or (when he went on a ride of the tractor with daddy), close my eyes and imagine being by the sea.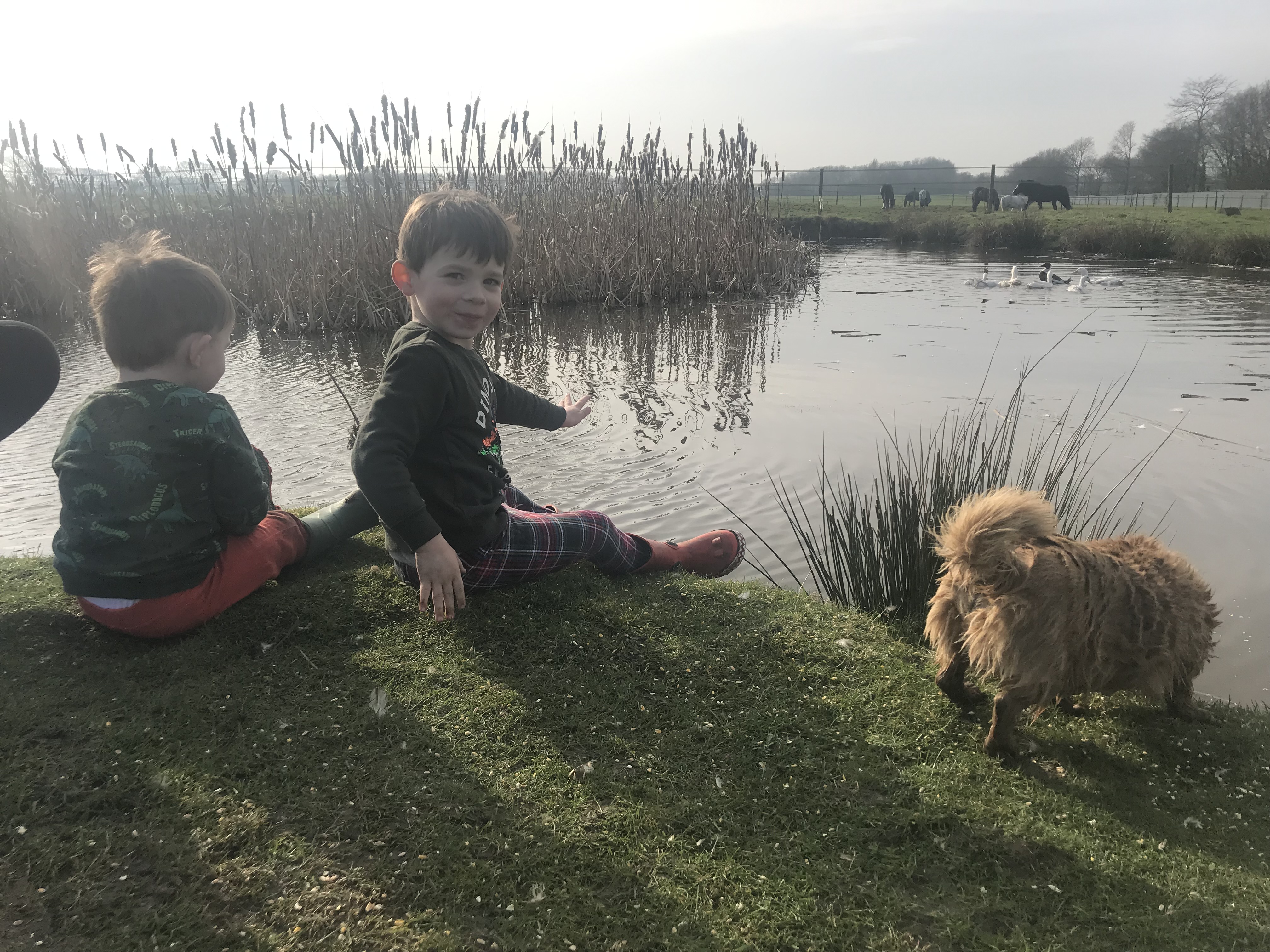 We visited a local birds of prey centre too and wellies were worn much more than any other footwear.
They actually all got on famously for the week. Despite the mess, toys were shared willingly which, let's face it, never happens and there were times when I had to pinch myself that these sights I was seeing were actually real.
The baby turned two this month and, for now, life seems to be that little bit easier. The boys will quite happily play together in a room or the garden while I tidy up somewhere else or prepare lunch.
We celebrated World Book Day with the younger two dressing up as Evil Peas from Supertato.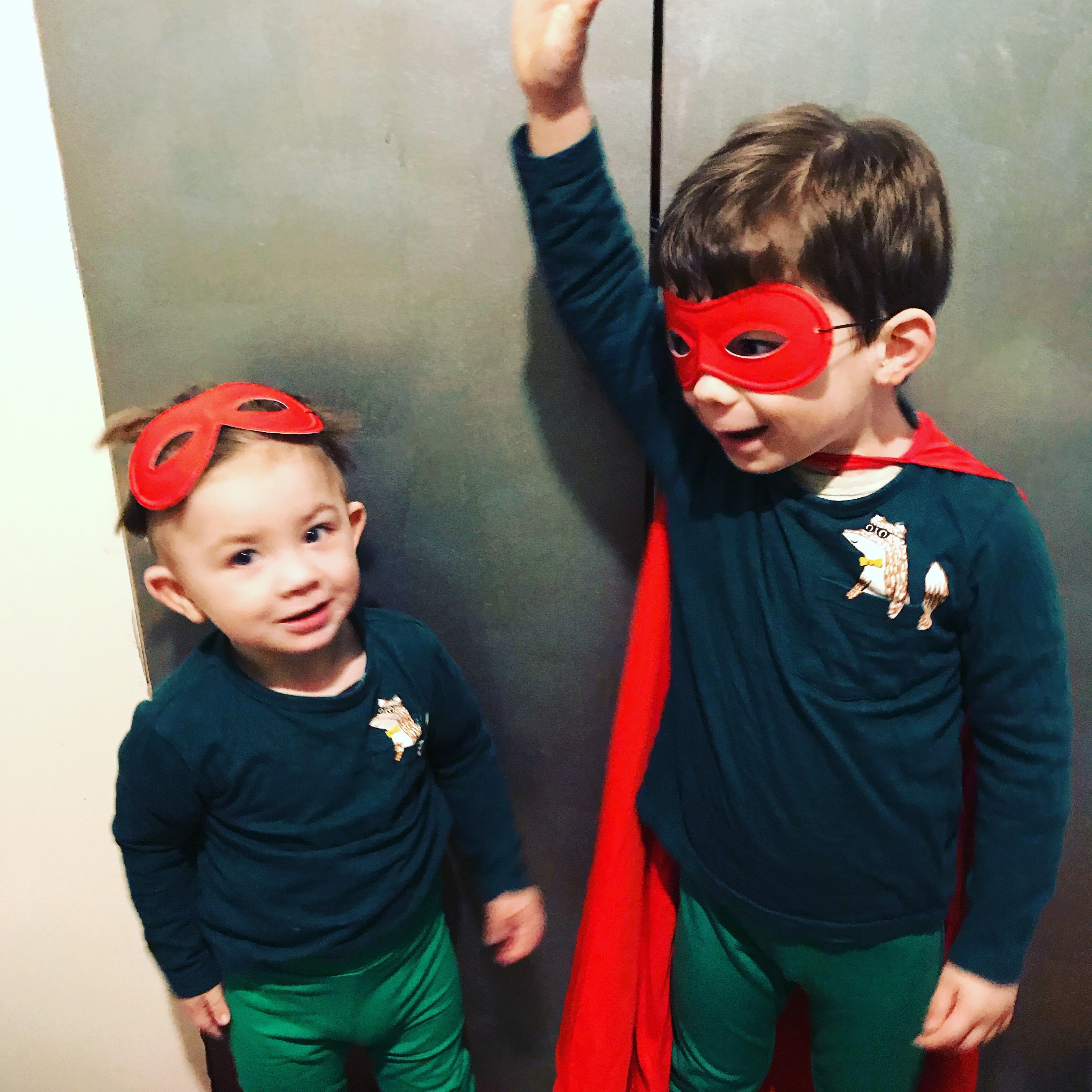 We have had to install a second lock on the garden gate and a piece of baler twine on the gate to the front field as little fingers have worked out how to get there and I found the dogs chasing the sheep one too many times.
I am under no illusion that there will be two pairs of little legs scaling the fence soon. I have no idea what I will do then. The last time I checked, bared wire was frowned upon for use with children.
I seem to breathe a sigh of relief at this time of year as the birthday season is over. I do hope the weather picks up soon though. They are all sick of hats and big coats.
Come on Spring.