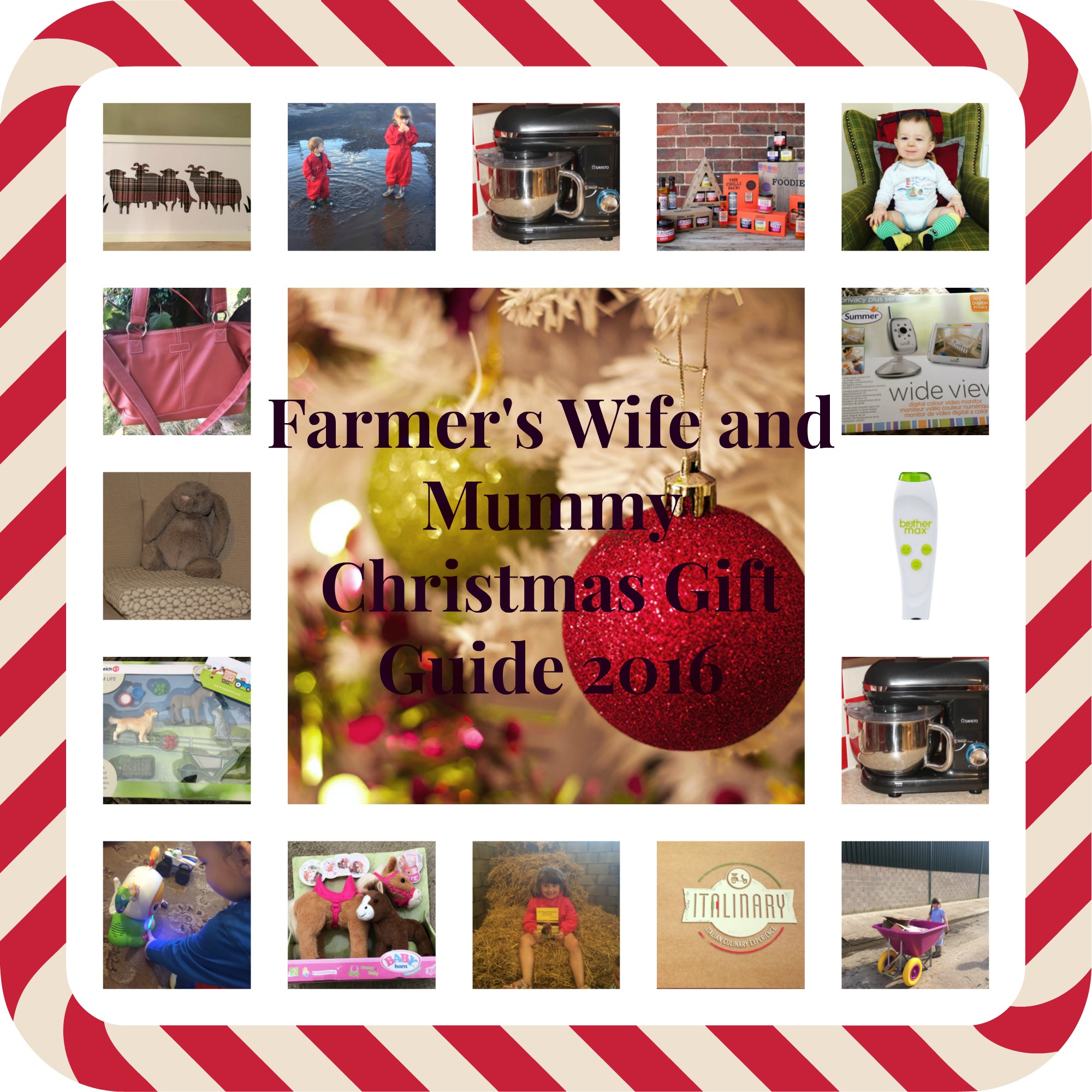 This year, I've decided to choose my ultimate favourite items from this year, group them together and put them in one place for your viewing delight.
For Babies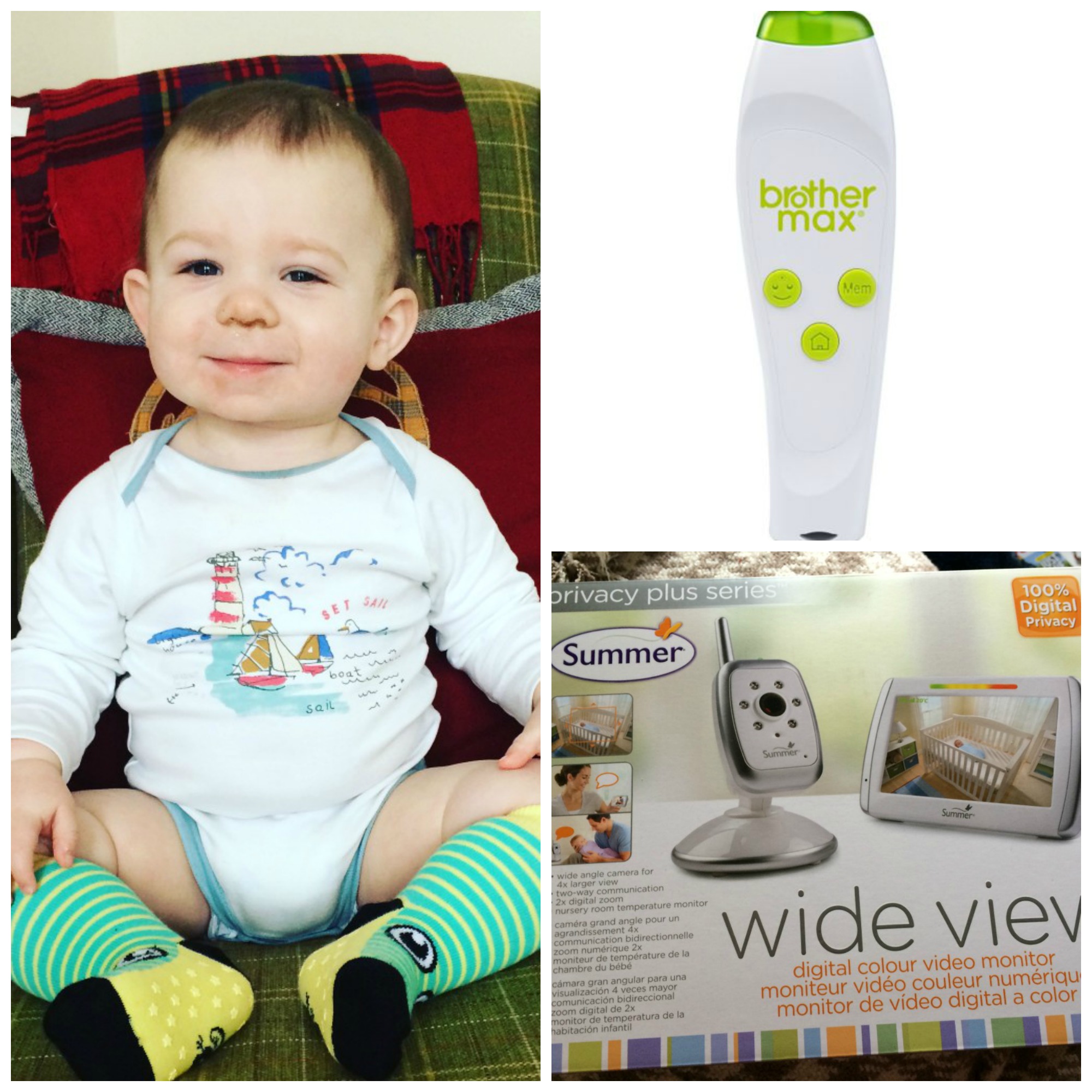 My ideas for babies are on the practical side but they are amazing none the less. While my video review for the Brother Max 6-in-1 thermometer may not have been as slick in reality as it was in my head, it is nonetheless, a great part of our illness equipment and gives me peace of mind when pondering the temperature of a number of things.
Likewise, the digital baby monitor from Summer Infant may not seem like a 'fun' gift for a baby but when you consider I watch that little screen more than I watch TV when my two are in bed, I would go out and buy one in a heartbeat. In fact, it is already on my essentials list for baby number three because you can have multiple cameras on the one main screen.
G still loves pulling his socks off so giving Little Grippers as a gift is fun and practical. What's not to love? They do a full range of designs-including wellie socks to ensure your little one's toes are toasty this winter.
Outdoors and Animal Lovers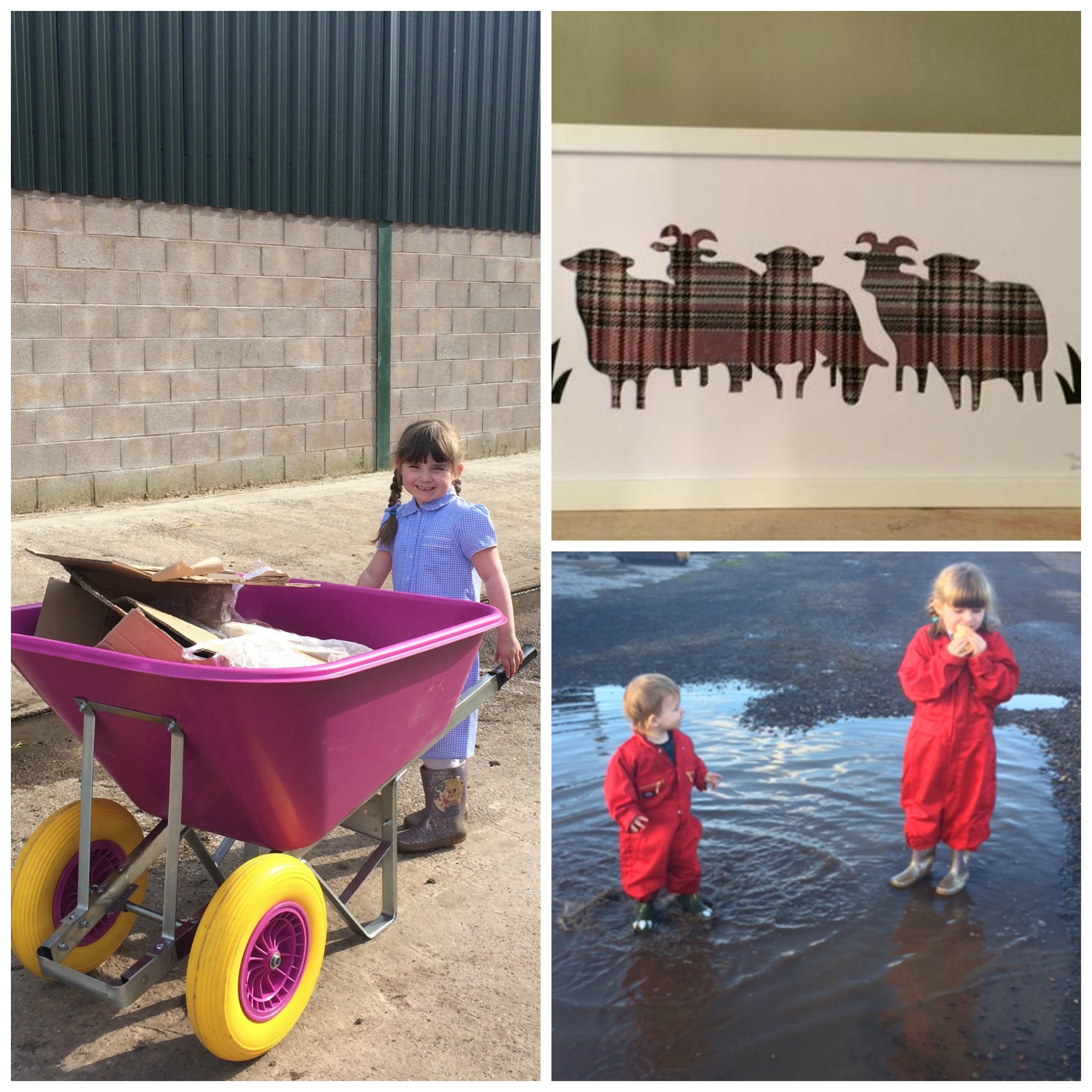 We love the outdoors here and anything that makes our lives a bit easier is always a hit.
For farmers and horsey types, you really can't go wrong with a wheelbarrow from Wheelbarrows Direct. Especially, the massive one like mine. Less trips to the muck heap? Yes please.
This year we also loved the children's overalls from Dickies. They are practical but lovely. Both kids like wearing them and I have saved a fortune in stain remover.
My ultimate favourite gift for country-types and animal lovers is the beautiful designs from Bella Boho. We received the sheep picture but I have my eye on the personalised tractor picture for G's room. Their last date for ordering is December 13th so do be quick with that or, you could always order and put an IOU in a card if, like me, you are totally unorganised.
Foodie Gifts



Oh the foodie gifts. My favourite. Right at the top of my wish list was a retro stand food mixer and the lovely Savisto came to the rescue with this little beauty. It really will be my saviour this festive season and throughout the year so make sure you check it out for any keen bakers you might be buying for.
If holidays are a distant memory for your loved ones then a box of sunshine food from Italinary would be a lovely gift.
For the sandwich lover and for those Christmas spreads, a gift box from Scarlett and Mustard would be lovely-especially for me who can't have wine this year. I defy anyone not to be pleased with a jar or two from them in their stocking on Christmas morning.
Gifts for Children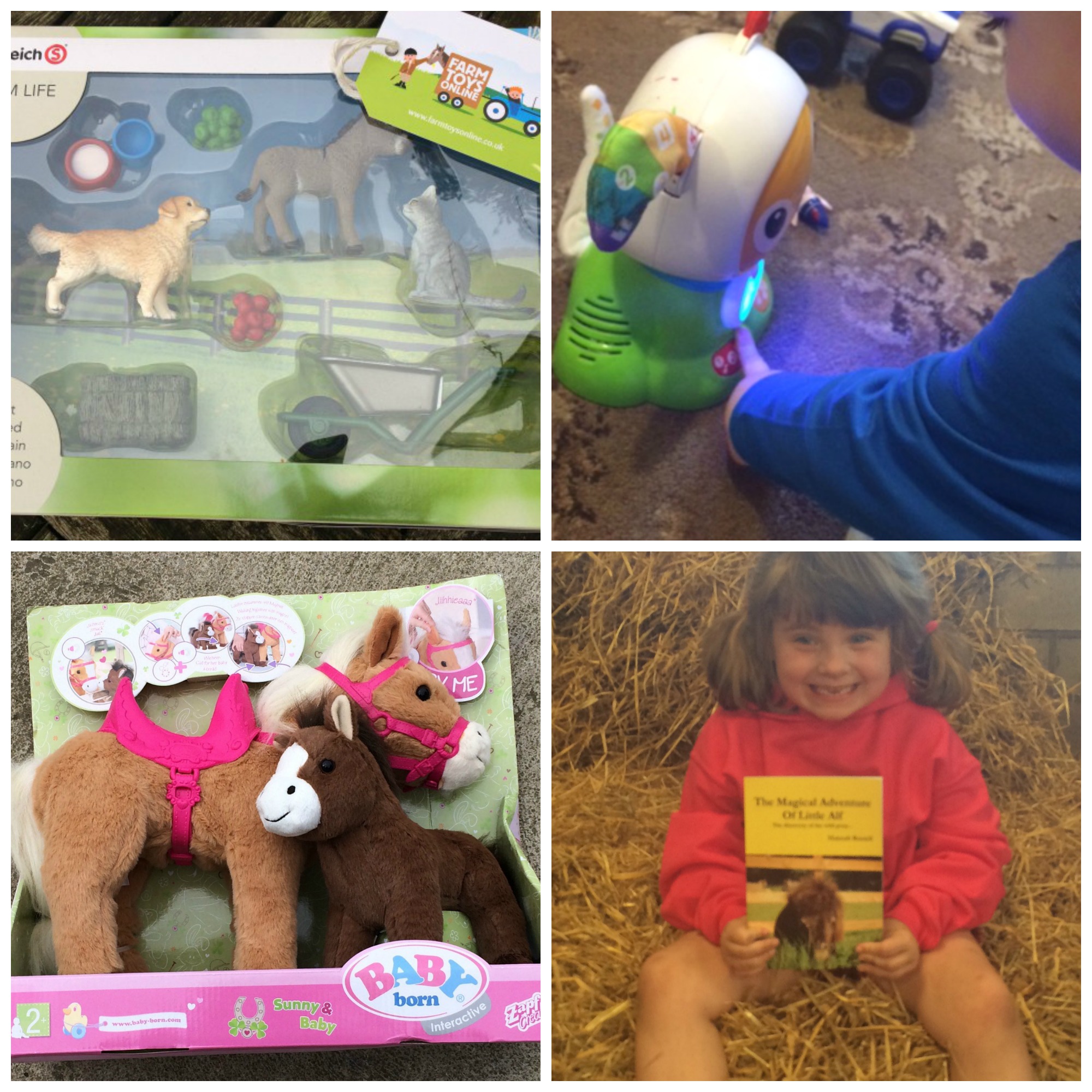 Christmas is all about children really and we have played with some pretty amazing toys this year.
One of our favourites was the Fisherprice BeatBoWow. Despite being aimed at toddlers and babies, bot children continually go back to it and I can honestly see them going back to it for years t come.
For anything farm related, we always go to Farm Toys Online. They cannot be beaten on farm-toy-choice. What more could our little farmers want?
Another winner was the Baby Born Farm Sunny and Baby horse set. Horses are a big part of our life but to be able to play without me worrying one or both of my kids will get kicked is a real bonus. These have also been played with over and over again.
Staying on the horsey theme, Little Alf products include books, toys, clothing and even a new magazine for any little pony enthusiast. Do check them out.
Gifts for Mums to Be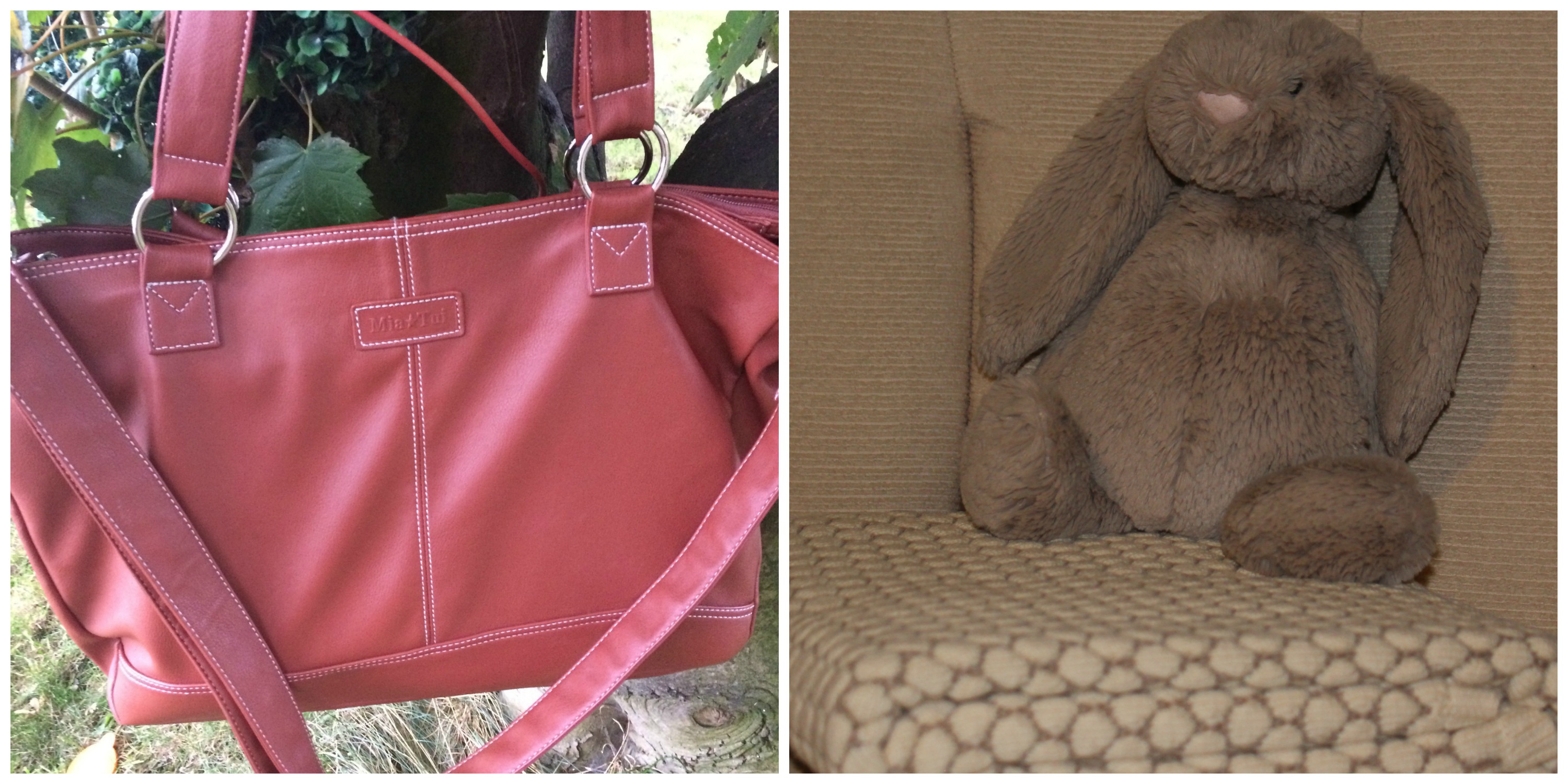 Being pregnant at Christmas is not always fun, especially without alcohol but as this is my third time of being with child over the festive season, I feel like I am a bit of an old hand at it.
While on the surface, a present for the baby doesn't really appeal, one of these beauties definitely would.
The Mia Tui changing bag is so beautiful that it doesn't even look like a changing bag so I think any mum to be would be pleased with that.
Likewise, the Joolz baby blanket is so beautiful that it would make a great Christmas gift.
Christmas can sometimes be a tricky time, especially when you feel like you have to constantly come up with new ideas.
Hopefully my special gift guide might help you out just a little.
Happy shopping.